"At no point will you feel bored when staying at The Standard."
THE NECTAR
Rooms: The Standard High Line Hotel is famous for its huge windows, offering the most amazing views onto the city and the Hudson River. Just lying on your bed and looking outside, you can already feel the city's exciting vibe. The rooms are well equipped and simply designed, fashionable and functional with a modern twist. Highlights include super soft hooded robes and rain showers where you can still take in the amazing views.
Specials: At no point will you feel bored when staying at The Standard. Downstairs you'll find a busy, German-inspired Biergarten that's always crowded, especially when the sun is out. The buzzing atmosphere and the numerous benches make the perfect place for having a beer and making new friends. If you're hungry, head inside to the Standard Grill, the hotel's amazing steakhouse. Upstairs you'll find Le Bain, a very cool club, and the renowned bar the Boom Boom Room, a beautiful space with spectacular views, frequented by locals and tourists alike.
THE PULSE
Nothing beats this location. Right in the middle of the eclectic Meatpacking District and above former train lines, which now serve as a public park, the Standard is the perfect spot for New York aficionados. The High Line Park is ideal for lazy strolls, with tons of spots to sit down, read a book, enjoy the sun, or just people watch. Nearby Chelsea Market is also very cool, packed full of different food and garment shops. And when night falls and your inner party animal comes out, this lively district won't let you down. The club and bar scene around here is remarkable!
To find out more about New York check out our Local Soulmates' travel guides.
MUST DO
Gaze at the skyline, straight from your bed
*
Make pictures. Or love. Or both
*
Go up to the rooftop in the evening and have drinks at the Boom Boom Room
*
Go for a walk on the High Line Park nearby
Sweet dreams in New York.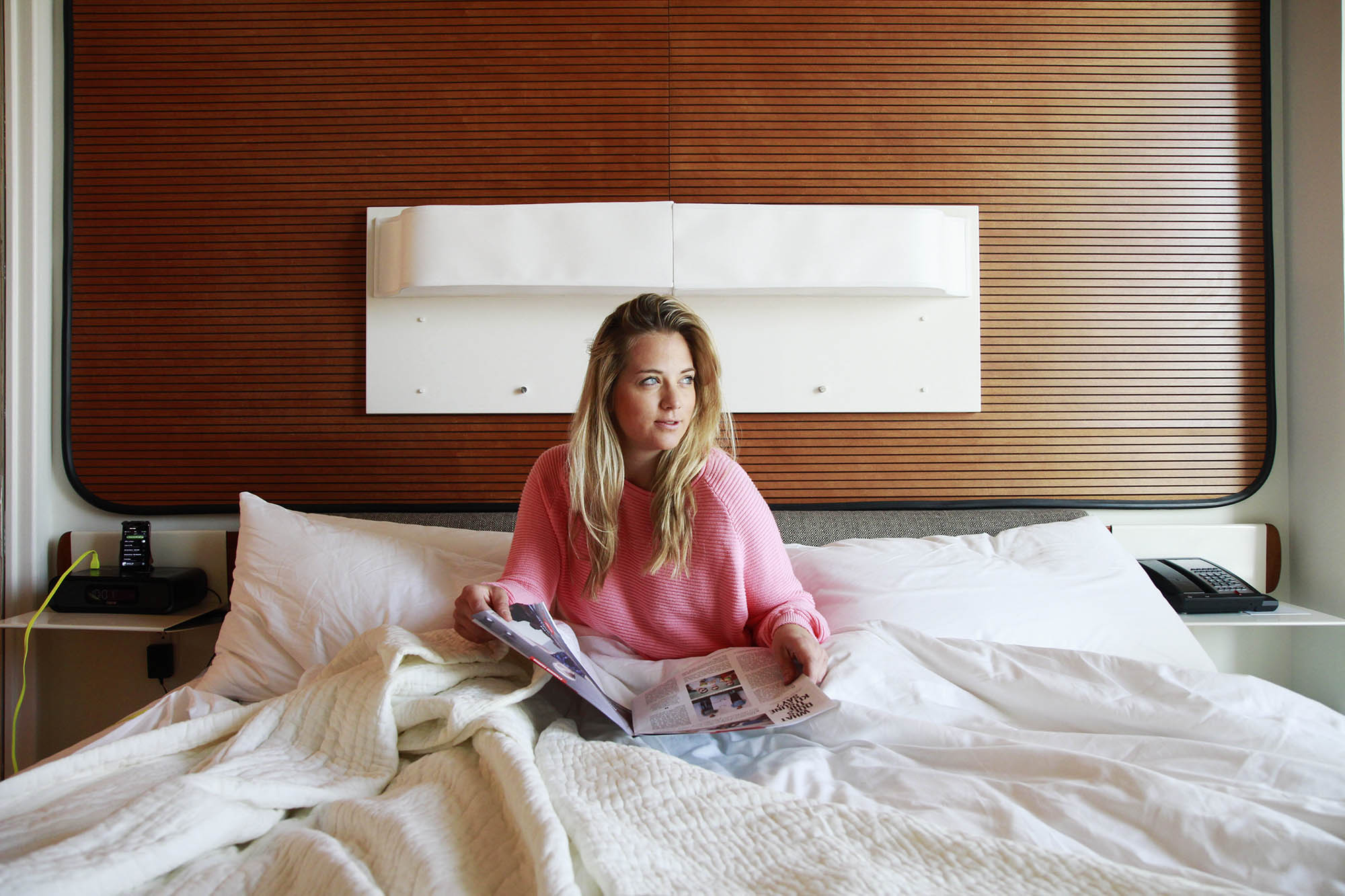 Goodmorning!
Business never sleeps.
Have a cup of coffee at The Standard Café before you head out for another exciting day in NYC.
Double trouble!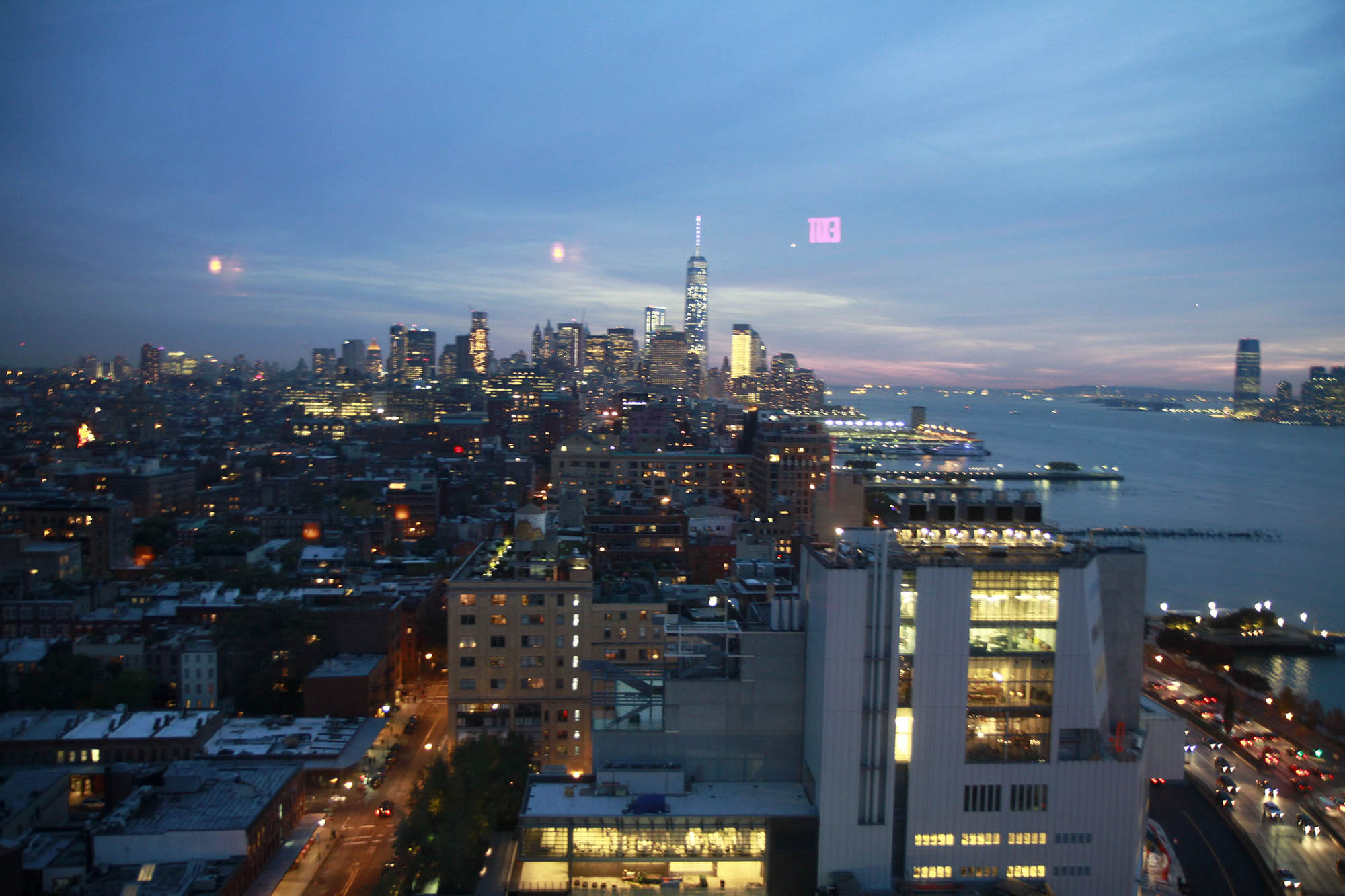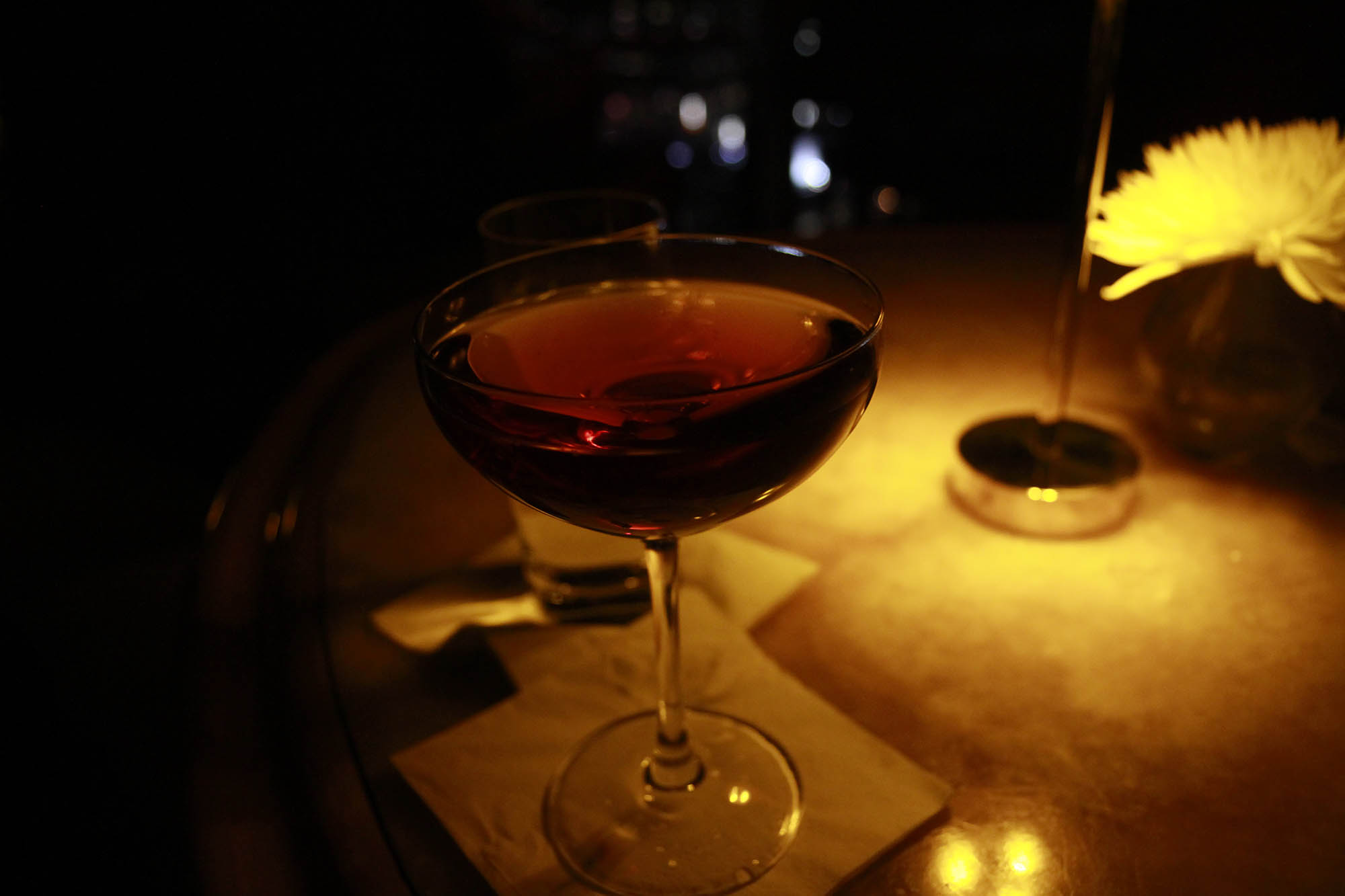 Mornings with a breathtaking view.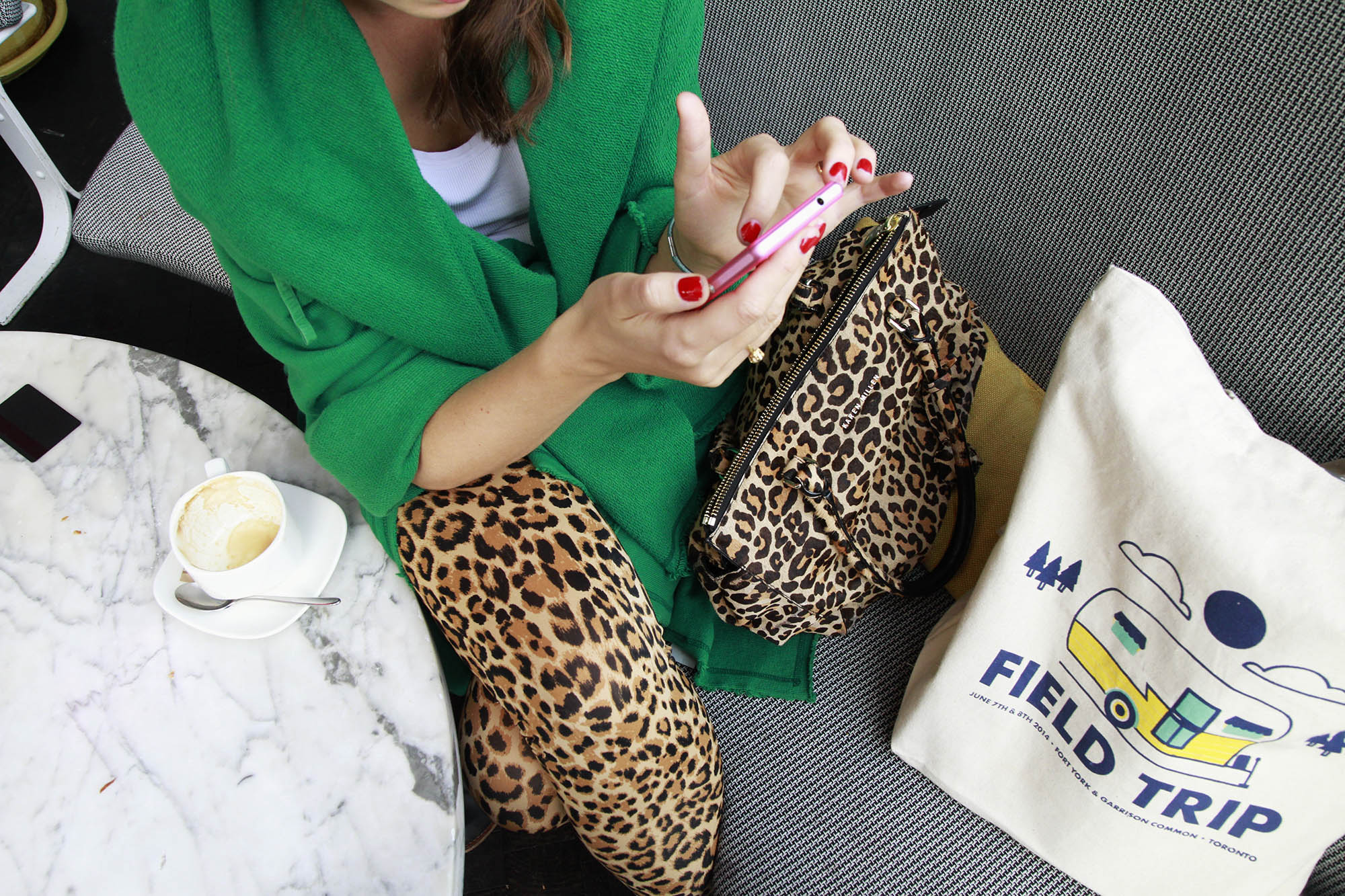 Tanja <3 Leo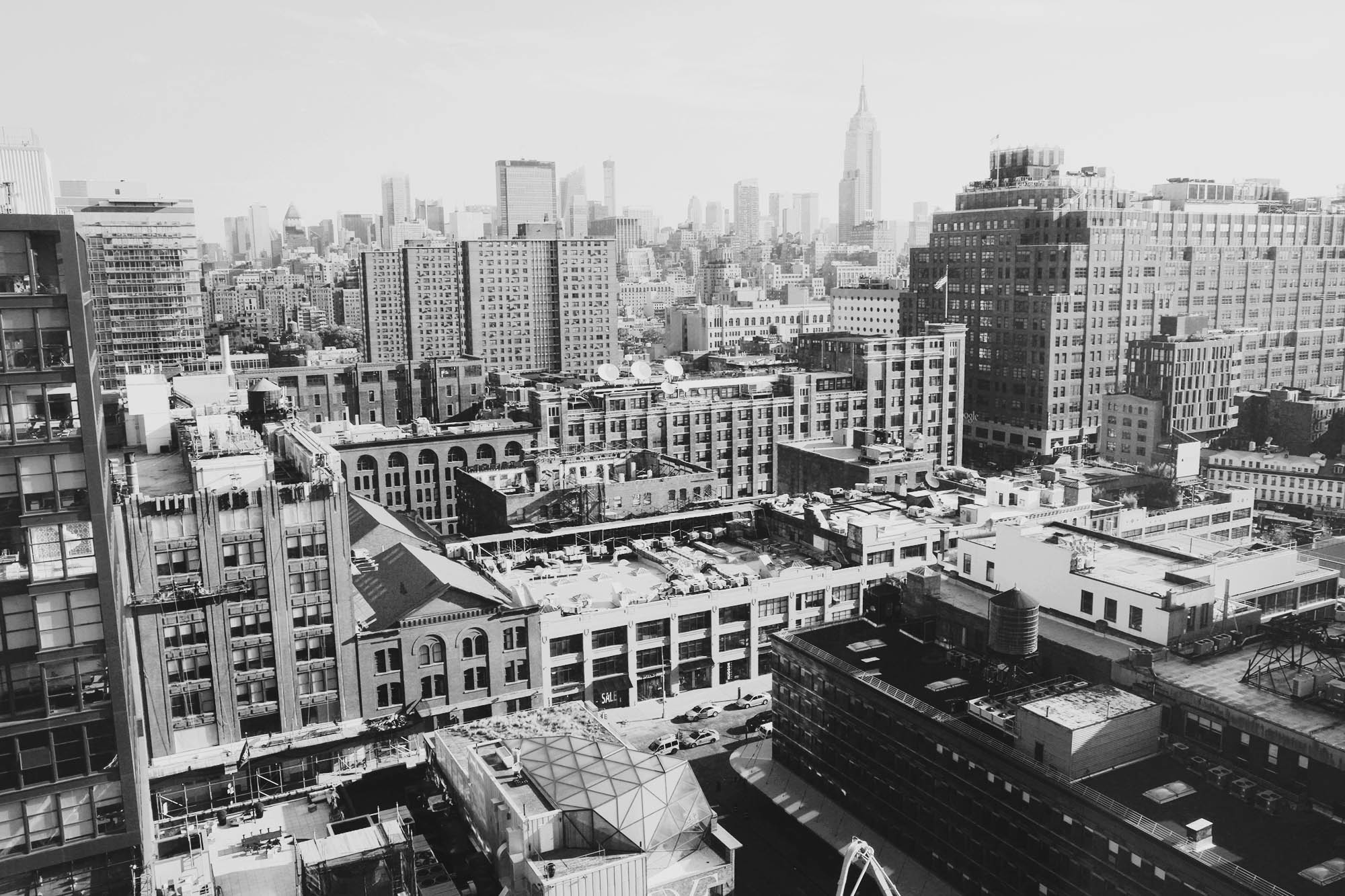 In the same building right next door you find: The Boom Boom Room. Enjoy the view and some champagne.
Where to find us
---
John F. Kennedy International Airport
Ca. 45 min by car
Newark Liberty International Airport
Ca. 25 min by car
Other Hotels for more memorable nights
ABOUT HOTELS WITH SOUL
Hotels with Soul by NECTAR & PULSE is a personal collection of our favourite hotels around the globe. They have two things in common: soul and passion. Some serve the best coffee we've ever tasted. Some the comfiest beds and linen. Some have a sauna in the woods and delicious home-made jams. Others have a butler available 24/7 or a hunter ready to take you on a hunt. One has a library where you'll want to while away the hours, another one a kitchen stocked with the best midnight snacks.
What they all have in common is great design, friendly people, and authenticity. We call it the NECTAR & PULSE vibe. It's that feeling where it's so comfortable, it almost feels home, but you feel like there's so much to learn, see, and do. These are the places that make you think to yourself, "there's nowhere else I'd rather be." Hotels with Soul are the ultimate destination for curious travellers with a good taste. Discover their story. Experience their soul.
WANT TO JOIN OUR COLLECTION OF SOULFUL HOTELS?
We love to discover new places and to add more beautiful places to our collection. If you think that your hotel reflects our philosophy, please get in touch with us at hello@nectarandpulse.com. We are happy to give you further information, our media kit and our terms. We are looking forward to get to know you and eventually to work together.
Your daily travel inspiration
10 mal GLÜCKLICH IN ... Reiseführer
Hallo liebe Reisefreunde! Unsere GLÜCKLICH IN … Bücher, die wir gemeinsam mit der Süddeutschen Zeitung herausgeben, sind mehr als gewöhnliche Reiseführer. Sie sind eine Hommage an die Lebensfreude. Sie beinhalten unsere persönlichen, handverlesenen Lieblingsorte, Geschichten, Fotos und Zitate. Wir haben unser gesamtes Wissen, tiefgehende Recherche und Herzblut von über 10
WIN 2 NIGHTS AT ALPENLOFT CHALETS IN BAD GASTEIN
Hello lovelies, it's December, the first mountains are white and we celebrate this … Read more
OCTOBER PLAYLIST
Can you believe it? It's already October. Crazy! Here our playlist for you. With lo… Read more