Locations
CotidianoGärtnerpl. 6, München, Deutschland

Comfy, wooden interior and nice outdoor sitting in the summer.
Englischer GartenEnglischer Garten, München, Deutschland

One of the biggest parks in the world.
Brandhorst MuseumTheresienstraße 35a, München, Deutschland

A great selection of contemporary art.
Pinakothek der ModerneBarer Str. 40, München, Deutschland

A place worth visiting if you're into art, graphic design, and architecture.
Hochschule für Fernsehen und FilmGabelsbergerstraße 35, 80333 München, Deutschland

This well-known school teaches everything to do with TV, film, and media.
A Kind of GuiseAdalbertstraße 41B, München, Deutschland

Products from local manufacturers.
SchwittenbergSalvatorplatz 4, München, Deutschland

Fashionable collections for men, women, and kids.
Deininger WeiherDeininger Weiher, Straßlach-Dingharting, Deutschland

A little paradise away from the urban hustle.
Pavesi PicnicTürkenstraße 61, München, Deutschland

A cute little restaurant with a focus on organic products and healthy cooking.
Haus der KunstPrinzregentenstraße 1, München, Deutschland

This museum hosts great contemporary art. Sometimes there are even tours in English.
ChangSporerstraße 2, München, Deutschland

Fine Asian cuisine, focusing mainly on Thai and Japanese dishes. Love it!
MaximiliansForumMaximilianstraße 38, München, Deutschland

Have a look at the website for current art installations and exhibitions. This is place is just too cool!
Pharao HouseFritz-Meyer-Weg 55, München, Deutschland

This building from the 70's is a landmark residential building. It's also been the shooting location for various TV crime series.
Haus der ArchitekturWaisenhausstraße 4, München, Deutschland

This is where the Bavarian architects association is based.
Botanical GardenMenzinger Str. 61, 80638 München, Deutschland

There are 16 different sections inside and outside the greenhouse. They host changing exhibitions and events on flora.
HRVSTZieblandstraße 5, München, Deutschland

This is where I go for new clothes. Their stuff is pretty cool but still classic and clean.
SchwittenbergSalvatorplatz 4, München, Deutschland

This is a nice store for fashionable and hip men and women.
Acne StudiosMaximiliansplatz, München, Deutschland

Did you know that ACNE stands for "Ambition to Create Novel Expressions"?
LuitpoldblockBrienner Str. 11, München, Deutschland

This location is home to some well-curated fashion and lifestyle brands.
AesopMaximilianspl. 10, 80333, München, Deutschland

The first Aesop store just opened in Munich, in Luitpoldblock. Their premium beauty products are the best!
Soda BooksRumfordstraße 3, München, Deutschland

For me, as a great fan and collector of magazines, this is the best magazine and book store in the city.
Perlacher ForstPerlacher Forst, Deutschland

This is where I go running.
SoccArenaSpiridon-Louis-Ring 21, München, Deutschland

Bad weather is no problem for us, we just keep playing soccer inside.
Starnberger SeeStarnberger See, Deutschland

You can get here easily by train, leaving from the city centre. It's a beautiful lake, perfect for swimming and sunbathing in summer.
LudwigshöheLudwigshöhe, Straßlach-Dingharting, Deutschland

From this natural elevation you have a beautiful view of the whole alpine panorama.
'Munich's outskirts are the best escapes for gaining new energy.'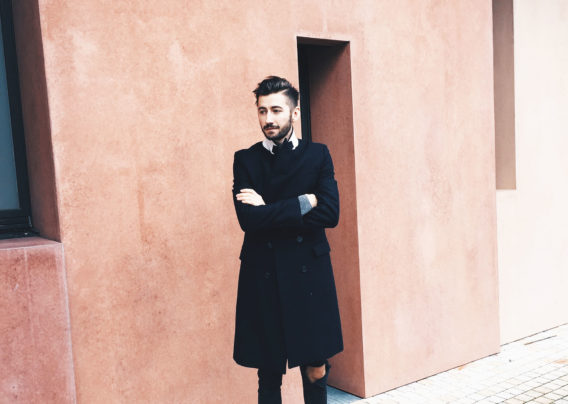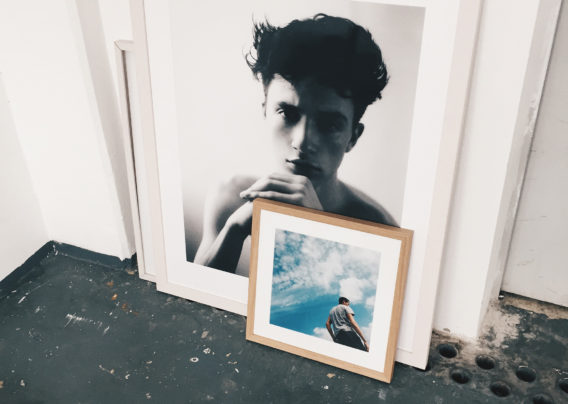 My thoughts about Munich
What do you love about your destination?
It's a mix of a city and a village. There are lots of opportunities and great things to do but it's not big enough to get lost. It's calm and personal. The creative scene is small and most people are really friendly, so it's easy to connect. For me, Munich is the best place to come back to.
What's a "must do" in your destination?
Pinakothek der Moderne for great architecture and good exhibitions.
Take a vacation into My life
What's your background?
I was born and raised in Munich, lived in the UK for two years during high school, then started university in Berlin. I finished university at LMU in Munich (Business Administration). I started in photography and film after high school and grew my career during the last couple of years. At the moment I am a full-time photographer, director, and entrepreneur.
What is the best moment of the day?
I personally love the last bits of sunshine before the night falls. Everything seems so calm and peaceful in these moments.
What inspires you?
People, books, magazines, music. But mostly people; the ones that have exceptional ideas and a great outlook on life. I really believe in human energy, in changing things with your thoughts and attitude towards others. There's no better inspiration than people with a positive energy.
How would a good friend describe you?
Reliable, ambitious, creative, sometimes funny but probably too serious, often late but with good excuses.
Your lifestyle in 5 words?
Creativity, Openness, Love, Nature, Sports.
Which books, newspapers or magazines do you read?
I'm currently reading "Patti Smith - Just Kids" for the second time. It's definitely one of the best books I've ever read and actually the first one I ever read twice. Besides that I have a huge magazine collection. I particularly love: ID Magazine, LOVE Magazine, Another Man, Self Service, I love you Magazine, Fantastic Man, The Gentlewoman, British, French and Australian Vogue, and Interview Magazine.
Concerning newspapers, during the week I always read Süddeutsche Zeitung. On Sundays Frankfurter Sonntagszeitung.
Which films blow your mind?
My Favourite films and directors are:
"A Single Man" by Tom Ford
"Into the Wild" by Sean Penn
"Nowhere Boy" by Sam Taylor-Wood
"Perks of Being a Wallflower" by Stephen Chbosky
"City of God" by Fernando Meirelles
Besides that I admire the work of directors like Yoann Lemoine (Woodkid), Nabil and Romain Gavras.
And I really like the older James Bond films – the new ones are nice as well, but the ones from the 60s and 70s are particularly cool.
I don't watch a lot of series, mostly funny German/Bavarian ones like "Hubert und Staller" (which is hilarious by the way!).
Person you'd like to sit next to in an airplane?
Emma Watson
What are your favourite destinations around the globe?
Cape Town, Sardinia, Stockholm, Norway, Los Angeles, London (+ the South of England area, Brighton, etc.)
Your life philosophy?
Love and respect.
Suitcase, Backpack or Weekender?
Backpack.
Travelling is…
opening up to new experiences. Challenging your point of view. Learning about our world and all the different people that live in it.
More local soulmates in Germany, Munich
Discover more perfect 24 hours
Your daily travel inspiration
10 mal GLÜCKLICH IN ... Reiseführer
Hallo liebe Reisefreunde! Unsere GLÜCKLICH IN … Bücher, die wir gemeinsam mit der Süddeutschen Zeitung herausgeben, sind mehr als gewöhnliche Reiseführer. Sie sind eine Hommage an die Lebensfreude. Sie beinhalten unsere persönlichen, handverlesenen Lieblingsorte, Geschichten, Fotos und Zitate. Wir haben unser gesamtes Wissen, tiefgehende Recherche und Herzblut von über 10
WIN 2 NIGHTS AT ALPENLOFT CHALETS IN BAD GASTEIN
Hello lovelies, it's December, the first mountains are white and we celebrate this … Read more
OCTOBER PLAYLIST
Can you believe it? It's already October. Crazy! Here our playlist for you. With lo… Read more