Locations
English GardenEnglischer Garten, München, Deutschland

Go north!
Schwabinger WassermannHerzogstraße 82, München, Deutschland

Have the breakfast "Schütze".
Café SodaTürkenstraße 51, München, Deutschland

A great place to sit outdoors when it's sunny and the street is full of life.
TresznjewskiTheresienstraße 72, München, Deutschland

Delicious pancakes in a lively corner of the city.
Café ReitschuleKöniginstraße 34, München, Deutschland

A Munich classic.
Haus der KunstPrinzregentenstraße 1, München, Deutschland

Contemporary art in an impressive building.
Kunsthalle MünchenTheatinerstraße 8, München, Deutschland

Beautiful exhibitions.
BackerlElisabethpl. 1A, München, Deutschland

Quiche, pie, and wine - what else do you need?
NecadoIsabellastraße 48, München, Deutschland

Tiny place with the best coffee.
Café ClaraIsabellastraße 8, München, Deutschland

Homemade sweet dreams.
LeidmannMaximilianstraße 11, München, Deutschland

Cool concept store selling even cooler glasses.
Marion HeinrichResidenzstraße 18, München, Deutschland

High-end fashion.
MohrmannMaffeistraße 6, München, Deutschland

Bright and beautiful store inside the contemporary shopping mall Fünf Höfe.
A Kind Of Guise StoreAdalbertstraße 41B, München, Deutschland

Munich-based brand.
House of HrvstZieblandstraße 5, München, Deutschland

Cool street-style clothes.
FalkenbergFranz-Joseph-Straße 21, München, Deutschland

Pimp your home at this gorgeous home store!
ViktualienmarktViktualienmarkt, München, Deutschland

It's all about food at and around the Viktualienmarkt.
Riva BarTal 44, München, Deutschland

Tasty Italian cuisine.
Due PassiLedererstraße 11, München, Deutschland

Cute little bistro.
PoseidonWestenriederstraße 13, München, Deutschland

The freshest and best fish.
Bar CentraleLedererstraße 23, München, Deutschland

Laid-back atmosphere. Nice for cocktail hour.
KaisergartenKaiserstraße 34, München, Deutschland

Yummy "Kaiserschmarrn" in a beautiful beer garden.
KvRViktoriastraße 23, München, Deutschland

Choose you own piece of meat at the butcher and tell him exactly how you want it.
OsterwaldgartenKeferstraße 12, München, Deutschland

Cozy beer garden next to the park.
PassaparolaKaiserstraße 47, München, Deutschland

It's pizza time!
SeeroseFeilitzschstraße 32, München, Deutschland

Italian food with a twist.
Anh ThuKurfürstenstraße 31, München, Deutschland

High-end Vietnamese restaurant.
GötterspeiseJahnstraße 30, München, Deutschland

Heavenly cakes, cappuccino, and chocolate.
Kiosk ReichenbachbrückeFraunhoferstraße 46, München, Deutschland

A Munich institution - the kiosk has everything you need for a little time out at the Isar.
GärtnerplatzGärtnerplatz, München, Deutschland

The place to be on warm summer nights.
ManufactumDienerstraße 12, München, Deutschland

The most interesting store for everything!
Schumann'sOdeonspl. 6-7, München, Deutschland

A famous bar serving the best drinks.
KOIWittelsbacherpl. 1, München, Deutschland

Japanese fusion food.
'You'll always have something to look forward to the next day in this small but beautiful and diverse city.'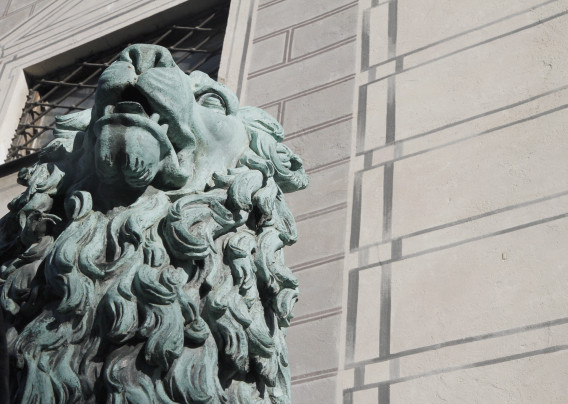 Our thoughts about Munich
What do you love about your destination?
It's the perfect size – it offers all the opportunities of a big city, while still providing its citizens with the comfort and familiarity of a small town. Also it has so many leisure opportunities in and out of the city, and great infrastructure while still remaining very green.
Which music fits best to your destination?
We can't breathe without minimal electronic music, and Alt-J is a Sunday favourite. Plus, no Sunday evening is complete without the FM4 radio show 'imSumpf'. We also listen to hip hop as soon we leave home.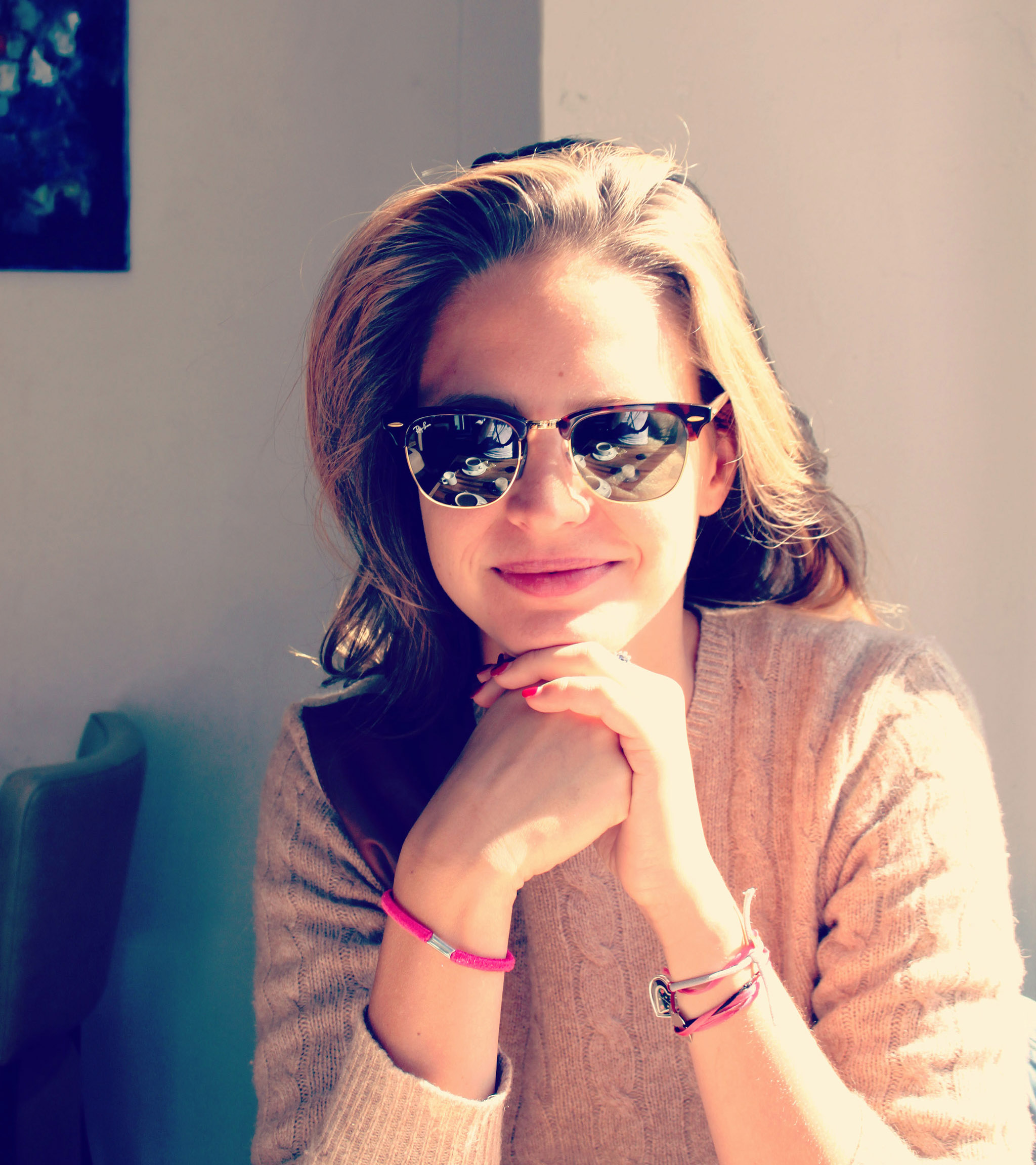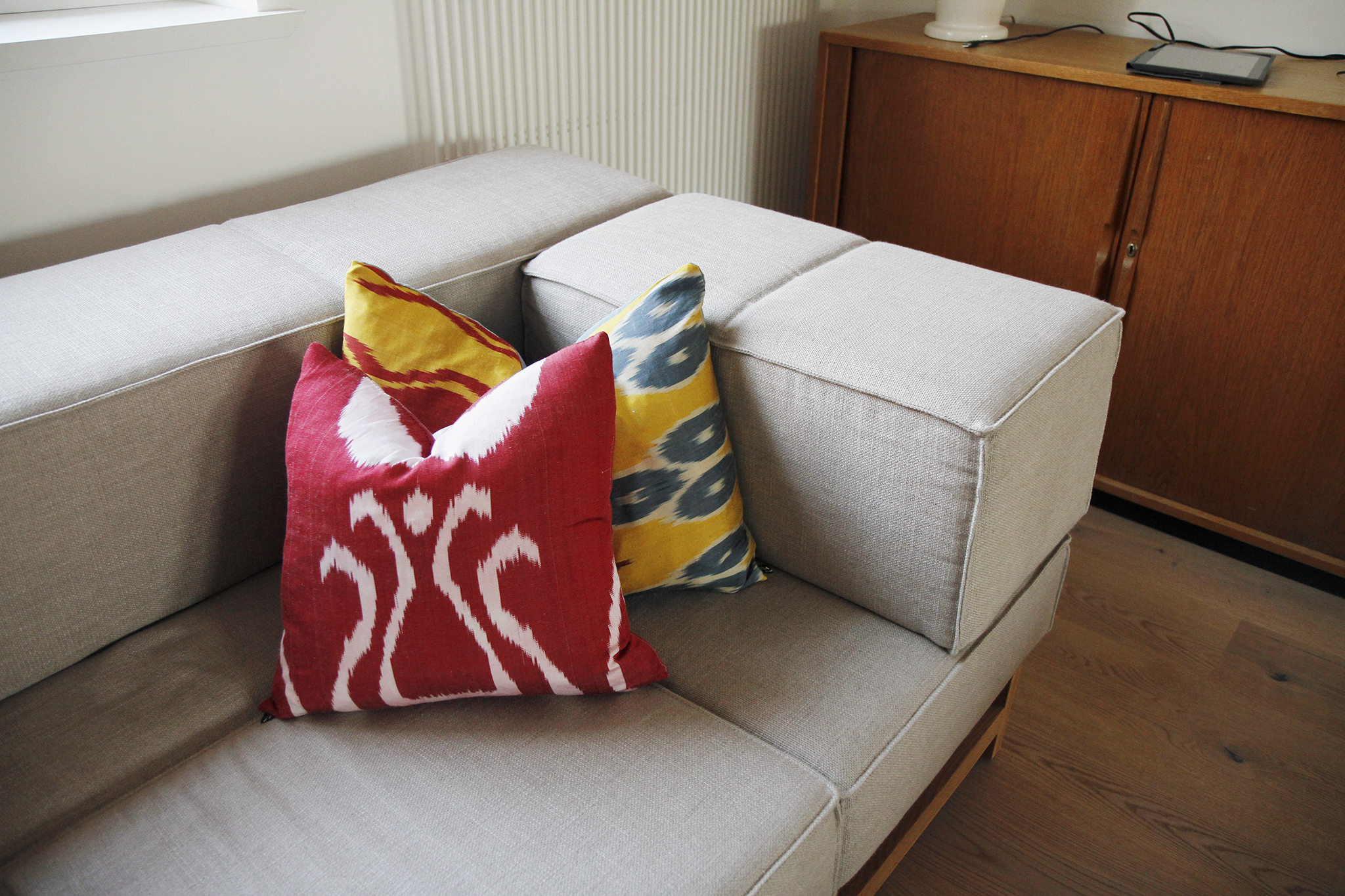 Take a vacation into Our life
What is the best moment of the day?
The mornings - the moments when you wake up and have the whole day ahead of you. You're surrounded by silence, the city is still asleep, only the birds praise the first rays of sunshine. It's the moment when you're still planning your day; make the most of this special time while everyone else is still asleep. Go for a quick morning run or hit the weights while watching the sun rise. It's a wonderful feeling!
What inspires you?
These moments in the morning hours are the most inspiring moments of the day. Being outside in the nature, the mountains, the English Garden or at the Isar. It recharges your batteries and reminds you that there is more to life than your little problems. We're also inspired by stoic and unchangeable things, things that present themselves in the same way over and over again. For us it is the old Isarwehr - our place of inspiration.
How would a good friend describe you?
A good friend would describe us as an energetic and committed couple.
Your lifestyle in 5 words?
Sun, Nature, Peaks, Love and Big Beats.
Which books, newspapers or magazines do you read?
We love to read Brand Eins on the weekend along with the local newspapers. Vogue is a must have for me (Nele). I started to collect one from every country I've been to. Markus loves Vice. Edge.org and nfl.com are our online readings.
Which films blow your mind?
Drive - a modern classic.
Biutiful - Alejandro González Iñárritu.
Any Given Sunday.
Snatch - a must see.
TV Shows: Suits - as good as it gets, Friday Night Lights, Monaco Franze, Der ganz normale Wahnsinn, Shotty.
What are your favourite destinations around the globe?
Copenhagen, Chicago, Munich, London. We just kicked Paris of the list. Istanbul when the weather is fine. Some parts of L.A. And Rome will be on the list as soon as we visit together.
Travelling is…
the world to us! Figuratively and literally!
This error message is only visible to WordPress admins
Error: API requests are being delayed for this account. New posts will not be retrieved.
There may be an issue with the Instagram access token that you are using. Your server might also be unable to connect to Instagram at this time.
No posts found.
Make sure this account has posts available on instagram.com.
More local soulmates in Germany, Munich
Discover more perfect 24 hours
Your daily travel inspiration
10 mal GLÜCKLICH IN ... Reiseführer
Hallo liebe Reisefreunde! Unsere GLÜCKLICH IN … Bücher, die wir gemeinsam mit der Süddeutschen Zeitung herausgeben, sind mehr als gewöhnliche Reiseführer. Sie sind eine Hommage an die Lebensfreude. Sie beinhalten unsere persönlichen, handverlesenen Lieblingsorte, Geschichten, Fotos und Zitate. Wir haben unser gesamtes Wissen, tiefgehende Recherche und Herzblut von über 10
WIN 2 NIGHTS AT ALPENLOFT CHALETS IN BAD GASTEIN
Hello lovelies, it's December, the first mountains are white and we celebrate this … Read more
OCTOBER PLAYLIST
Can you believe it? It's already October. Crazy! Here our playlist for you. With lo… Read more