Locations
Outdoor training trail at the IsarCandidstraße 30, 81543 München, Deutschland

Great spot for climbing, discovering the woods and running - a small playground is close by!
Patisserie | Café DukatzErhardtstraße 2, 80469 München, Deutschland

Sit at the small bar inside and watch the busy street life in the morning.
Fischhäusl at Wiener PlatzWr. Pl. 9, 81667 München, Deutschland

Mouth-watering fish dishes for lunch - get the grilled octopus and calamari!
Isar beach at the PraterinselKabelsteg, München, Deutschland

Perfect for kids to go swimming because of the shallow water. When you're tired of throwing stones into the water, head to the nearby playground. Don't forget to bring a blanket!
True & 12 Handmade Ice CreamRosenheimer Str. 14, München, Deutschland

Ice Ice baby - get pistachio!
PizzescoRosenheimer Str. 12, 81669 München, Deutschland

Best for a quick snack after a summer swim or a little afternoon nap.
Toy shop SpielARTMüllerstraße 39, München, Deutschland

This secondhand toy shop has been around since 1994 and is full of old-school toy cars, animals, trains... and much more!
Playground at the GlockenbachAm Glockenbach 2, 80469 München, Deutschland

THE playground in Munich, sporting a water pump (!) and a climbing paradise. It's great for kids of all ages. Parents can grab a coffee "to go" at the nearby Café Schneewittchen.
Café SchneewittchenAm Glockenbach 8, 80469 München, Deutschland

Treat yourself to some sweets or coffee "to go" (for tired parents) and get back to playing at the playground beside it.
Deutsches MuseumMuseumsinsel 1, München, Deutschland

A classic you have to visit when in Munich. Bring extra clothes, because kids obviously love the water games the most.
Playground Wiener PlatzSckellstraße, München, Deutschland

Such a fun playground and so close to the yummy food stalls at Wiener Platz.
RosengartenSachsenstraße 2, München, Deutschland

A beautiful little green area, perfect for having a relaxed picnic.
ZuckerschnürlAuenstraße 29, 80469, München, Deutschland

Absolutely lovely, specially designed items for the children's room as well as the parents' empire. Make your home as cosy as it can get!
SohlettiAm Glockenbach 11, 80469, München, Deutschland

Get a pair of colourful rubber boots for jumping into every puddle in case it rains - so much fun!
earlyEarly - sneakers not diapers, Westenriederstraße, München, Deutschland

Cool starts early! We love buying mini sneakers here.
Jessas EisKlenzestraße 97, 80469, München, Deutschland

I wish I could move in here during summer and just munch on their ice cream all day long!
Buch PerthelRosenheimer Str. 12, München, Deutschland

A huge bookstore full of fascinating stories I want to be read before bedtime.
Kronenpark SpielplatzKronenpark München

A wonderful playground with lots of equipment and a water garden.
LiebreichEdelweißstraße 13, München, Deutschland

I love their yummy chocolate muffins and my mum loves their interior accessories (especially the candles that smell just like the way that wine tastes - perfect for breastfeeding mums who miss their glass of Chardonnay from time to time).
Café SonnenscheinGietlstraße 17, 81541, München, Deutschland

Good vibes, homemade cakes, daily changing lunch menu and cosy interior. A perfect place for family meetings!
Giesinger KäsealmTegernseer Landstraße 38, München, Deutschland

I enjoy a slice of my favourite cheese while my parents buy their favourite "grown-up" stuff, like wine and coffee.
Upper Eat SideWerinherstraße 15, 81541, München, Deutschland

This is where my parents go and enjoy a delicious dinner full of fresh and local products, while I stay at home with the babysitter.
KekoMariahilfstraße 24, 81541, München, Deutschland

Very good Turkish food - we all love it!
MariahilfplatzMariahilfplatz, München, Deutschland

We often do our weekend grocery shopping at the farmers' market at Mariahilfplatz, because they simply sell the best local and organic products. Besides, it is so much fun to run around there and chat to the friendly stall owners.
Café CremeReichenbachstraße 24, 80469 München

A cosy little café. Perfect for grabbing a snack in between playdates.
Lese LotteReichenbachstraße 30, 80469, München, Deutschland

Great book store for kids!
AurynReichenbachstraße 35, 80469, München, Deutschland

Organic, fair trade fashion and toys for the little ones!
Fruit Store of K.R. KroppWiener Platz, München, Deutschland

Yummy raspberries and other sweet and healthy snacks.
Maria EinsiedelZentralländstraße 28, München, Deutschland

One of the most beautiful outdoor pools and a natural pool on top.
Naturbad SamerbergSamerstraße 55, 83122 Samerberg, Deutschland

Another natural pool in a wonderful remote area, about one hour from Munich by car.
FlaucherFlaucher, München, Deutschland

The Flaucher area is an ideal area for having a barbecue and a swim in the Isar.
PilsenseePilsensee, Seefeld, Deutschland

Head to the lake Pilsensee (about 45 minutes from Munich by car) for a nice day by the lake and a great lunch at the Seehaus.
StarnbergerseeStarnberger See, Starnberg, Deutschland

There are many spots around the lake where you can park your car and lie down next to the water.
WalchenseeWalchensee, Kochel am See, Deutschland

The beautiful lake Walchensee is one of the largest alpine lakes in Germany.
EibseeEibsee, Grainau, Deutschland

Walking around this lake makes you feel like your're in Canada all of a sudden.
Pommes BoutiqueAmalienstraße 46, München, Deutschland

Yummy burgers and awesome french fries!
Deininger WeiherDeininger Weiher, Straßlach-Dingharting, Deutschland

You're there in no time, about 35 minutes from Munich by car. It's the perfect hideaway when the city is crowded in summer.
'Tatutataaaaa! Munich is a big playground – wander around, barefoot with a 'Brezn' in your pocket!'
My thoughts about Munich
What do you love about your destination?
I was born in Munich in summer and this is what I love the most: summer in the city! Swimming at all the white stone beaches at the river Isar, chilling at the sandy Isar beaches in the old English Garden, all the wonderful ice cream sellers, lake hopping in Munich's surroundings and wandering barefoot through the city from one green island to the next – always with a Brezel in my hand. Life in Munich is easy, green, flowing and peaceful – perfect for growing up and having lots of fun!
Which music fits best to your destination?
I love the live music of street artists in the Hofgarten! Watch them picking the strings while surrounded by renaissance buildings, water fountains and green gardens, right in the city centre.
What's a "must do" in your destination?
Find other kids and play, play, play till the sun goes down.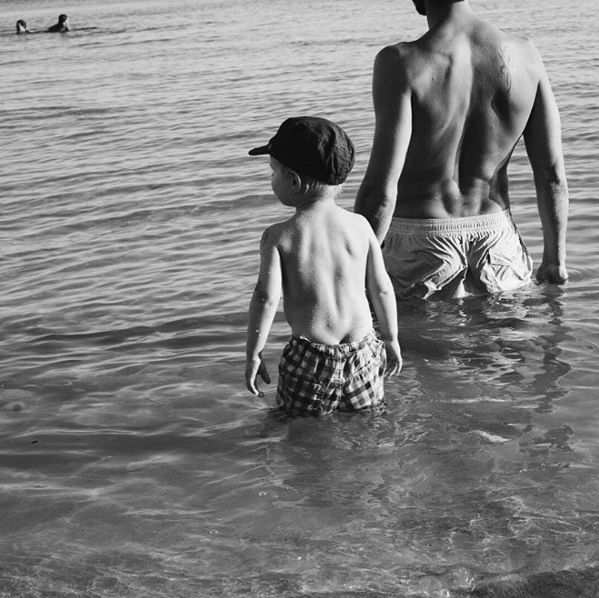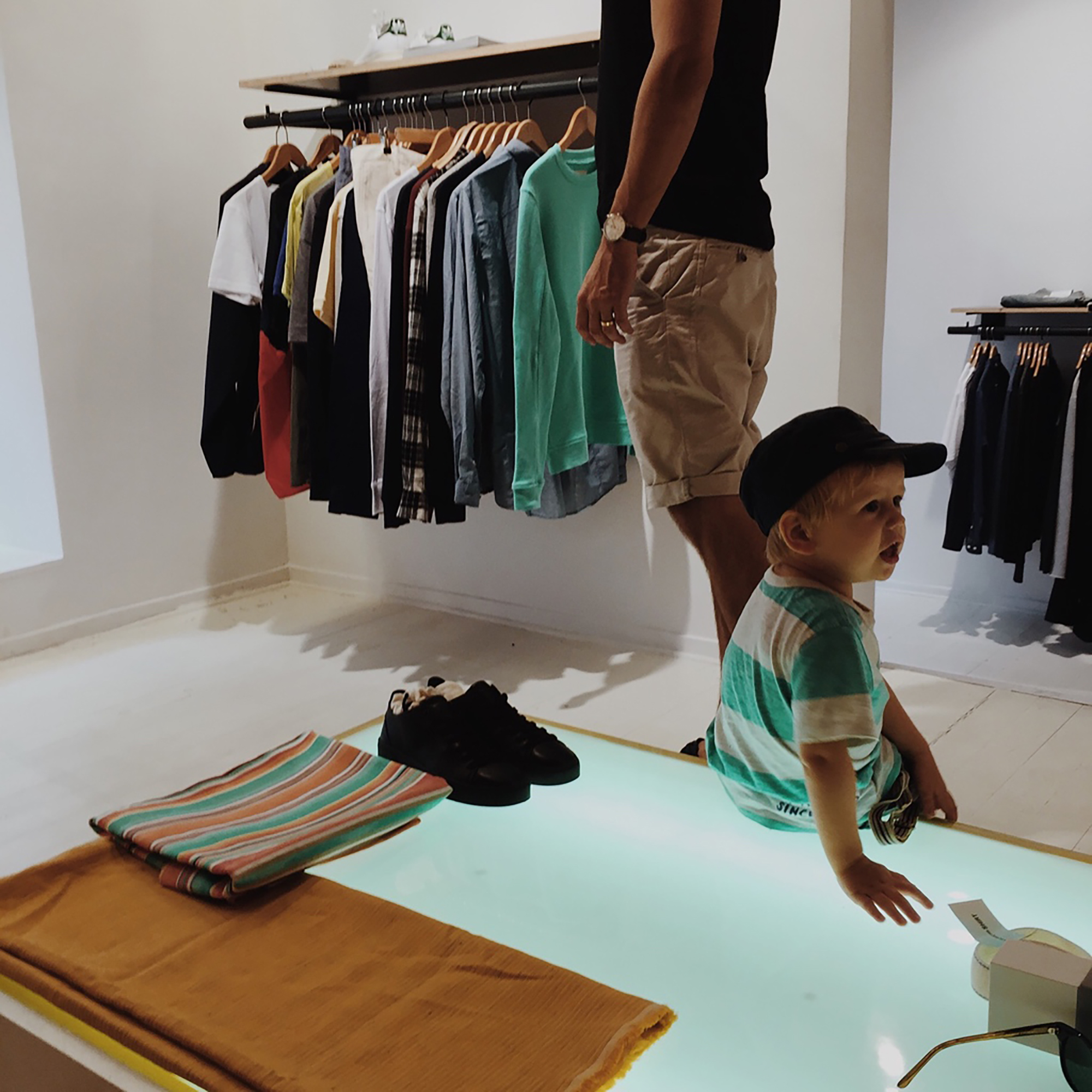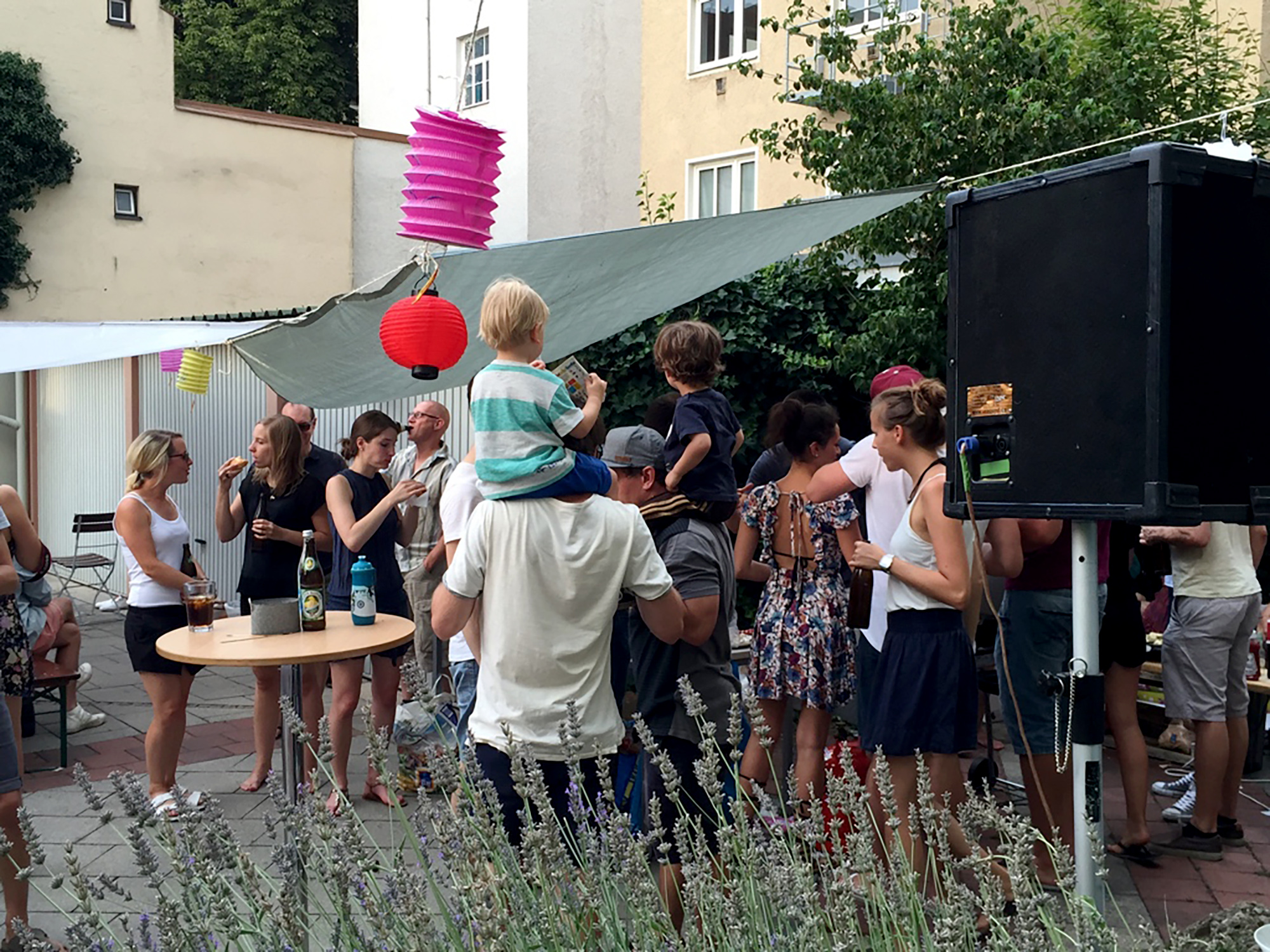 Take a vacation into My life
What's your background?
I am three years old, I am a firefighter, sometimes a tiger. I go to Kindergarten with my best friends and spend my day playing, dancing and singing. My parents call me sunshine. ☺
What is the best moment of the day?
The last hour before going to bed: drinking chocolate milk, romping around with my dad and then reading a book with my mom (preferably about the fire brigade).
What inspires you?
Firefighters, wild animals, the woods, rivers and swimming pools, cooking and other kids.
How would a good friend describe you?
I love having him around as my best friend: he plays like crazy, but he also gets the moods and the vibes of the people around him and always makes them feel better!
Your lifestyle in 5 words?
Playing, loving, dancing, singing, cooking.
Which books, newspapers or magazines do you read?
Wo der Weihnachtsmann wohnt, Was ist Was, Feuerwehr, Müllabfuhr and many, many more.
Which films blow your mind?
Youtube: Helden der Stadt, Shaun the Sheep, The Aristocats, Ratatouille.
Person you'd like to sit next to in an airplane?
Bob the Builder.
What are your favourite destinations around the globe?
Munich, Iceland, Rome, Hamburg, countries with an ocean or mountains.
Your life philosophy?
Life is a game—enjoy playing and growing!
Suitcase, Backpack or Weekender?
My backpack from Fjällräven (http://www.fjallraven.de/).
What else should we know about you?
I love wearing colours and patterns—but never more than three! Favourite combination: white/blue polka dots and red stripes with a tiger head.
Travelling is…
playing new games with new friends!
More local soulmates in Germany, Munich
Discover more perfect 24 hours
Your daily travel inspiration
10 mal GLÜCKLICH IN ... Reiseführer
Hallo liebe Reisefreunde! Unsere GLÜCKLICH IN … Bücher, die wir gemeinsam mit der Süddeutschen Zeitung herausgeben, sind mehr als gewöhnliche Reiseführer. Sie sind eine Hommage an die Lebensfreude. Sie beinhalten unsere persönlichen, handverlesenen Lieblingsorte, Geschichten, Fotos und Zitate. Wir haben unser gesamtes Wissen, tiefgehende Recherche und Herzblut von über 10
WIN 2 NIGHTS AT ALPENLOFT CHALETS IN BAD GASTEIN
Hello lovelies, it's December, the first mountains are white and we celebrate this … Read more
OCTOBER PLAYLIST
Can you believe it? It's already October. Crazy! Here our playlist for you. With lo… Read more