Founders
Tanja Roos (The Nectar) & Carina Schichl (The Pulse) are soulmates, curious travellers and passionate entrepreneurs. They've shared countless journeys, flats, and stays abroad, and have weathered personal and professional ups and downs, always side by side. Since their meeting in 2004, the two dreamt of running a business together. In 2010 they made their dream a reality and started NECTAR & PULSE. Read their full story here.
The founders: Tanja Roos (left) and Carina Rabeian
This quote fits them to a T:
'It doesn't interest me what you do for a living. I want to know what you ache for—and if you dare to dream of meeting your heart's longing. It doesn't interest me how old you are. I want to know if you will risk looking like a fool—for love— for your dreams—for the adventure of being alive'.
—Oriah Mountain Dreamer
TANJA ROOS
'THE NECTAR'
Editorial Director & Strategy
Tanja is the strategic mind behind NECTAR & PULSE. She's a curious, dedicated visionary, always asking questions, seeking out new opportunities, and aiming to improve the status quo. Half Austrian, half Swedish, Tanja has always felt the pull of different cultures and loves to travel to find new hidden sweet Nectar spots to share on this site. Together with her husband Chris and their two sons, Tanja sets out to discover the world, both near their current home in Berlin and far away. She loves (in the following order): her family and friends, her business, contrasts, culture, fashion, philosophy, good food, and everything else that makes life beautiful. She's the one who gets called for the real, real insider tips, always in the know what's hot tomorrow (or years ahead).
CHRISTIAN ROOS
Partner
CEO
Chris combines an analytical mind with a bright, artistic soul. He has a PhD in Mechanical Engineering and worked in the field of technology innovation for a renowned German car brand before joining the team at NECTAR & PULSE full-time. Chris is fascinated by the world and its people and loves the idea of (re)inventing yourself. He shares Tanja's vision of reinventing travel and empowering people to discover authentic places and experiences around the globe. With his backround as an engineer, he loves getting things done and bringing them to work. He is mainly responsible for the management and business development at N&P. Outside of work you're likely to find him either with his wife and his beloved kids or on the road bike.
CARINA RABEIAN
'THE PULSE'
Creative Director
Carina's very essence is that of a peaceful warrior, always 'fighting' for the good cause and a big vision. She's the creative heart behind NECTAR & PULSE, full of ideas and with a strong eye for the aesthetic aspect of things. She is always up for a good challenge, be it in matters of business or sports, very enthusiastic and a free spirit, always with a smile on her lips and a sparkle in her bright blue eyes. You'll hear her laugh kilometres away. She's spontaneous and she's the one to call if you need a partner to jump in the deep end of ice-cold waters anywhere in the world. A real all-round talent. From freeriding, DJ gigs, DIY handicraft work, golf, calligraphy, cliff jumping to photo shoots. As you can see her skills are varied—yet always surprising. Her life philosophy: never done it before? Time to do it!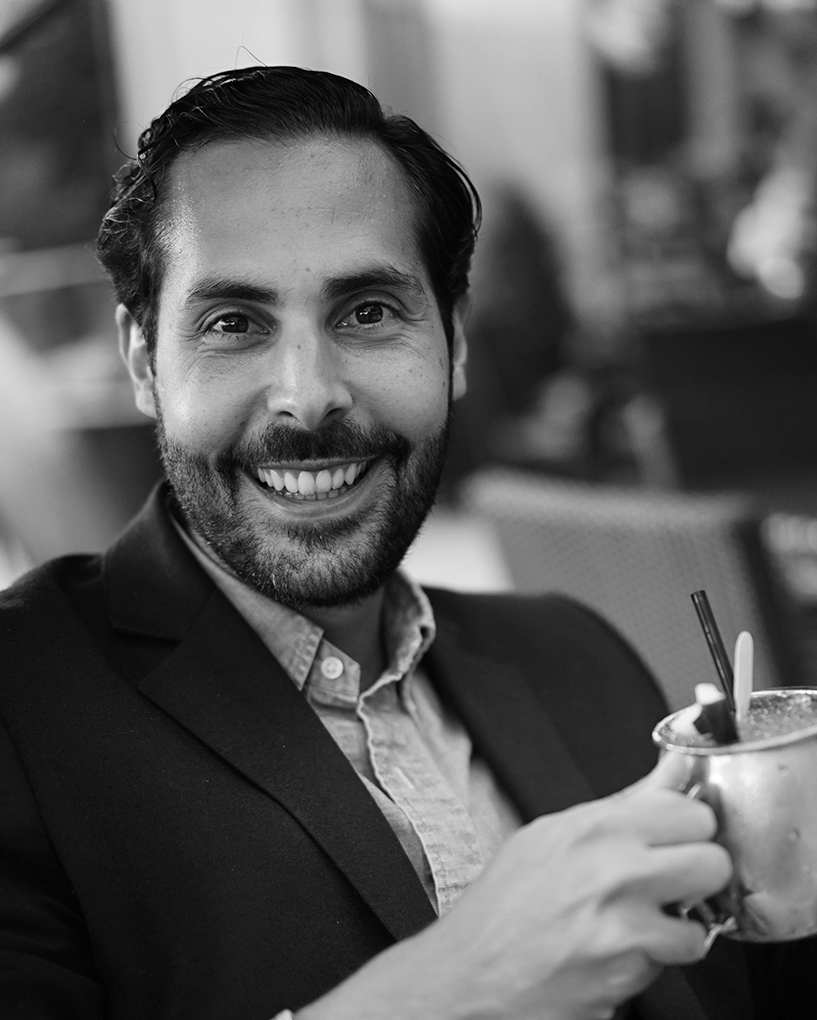 RAMIN RABEIAN
Partner & Advisor
By day, Ramin runs a successful private equity business. By night, he thinks about new business ideas, smart ways of making money, new potential travel destinations, and most of all, his wife Carina. Half German and half Persian, Ramin is interested in world politics and how to combine the best of all worlds. He loves making businesses grow and supports NECTAR & PULSE with a keen mind and sharp analytical skills. Being a man of action, he's always ready to roll up his sleeves and tackle the job at hand. His life motto: the bigger the problem, the bigger the challenge.
TATJANA PRONATH
Managing Editor
Tatjana is the gentle soul on the team. With her background in literature and communication she runs the editorial office at NECTAR & PULSE and connects with Local Soulmates around the globe. Originally from Tegernsee (close to Munich), she owns a respectable number of 'Dirndl' and loves her Bavarian beer, but she's still a city girl at heart. Tatjana is spontaneous, energetic, and curious, and loves getting to know people and helping them express their true character in their 24-hour guides. She transforms travel into poetry! Don't miss a word.
GEORGE RAINOV
Editorial Support
George has Bulgarian roots (cross-border staff is our speciality) and is currently studying English Language and Literature in Munich. Since he spent most of his childhood in England George is perfect for the role as the native English speaker supporting our editorial office. He adds a funny and vibrant voice to the team.
DANIELA ANDREWS
Editorial Support
Daniela is Toronto-born, Italian-bred, and now living in Bali (did you catch all that?). She's just finished a yearlong world tour. Besides travelling, her main passion is writing. For bite-size reads on life, style, travel, food, and design, head over to her blog at Curious Citizen.
We are always looking for new talented and passionate people. If you want to join our team, simply send an application our way: hello@nectarandpulse.com