Locations
Kaffe HörnaScheurlstraße 11, Nürnberg, Deutschland

Their fair trade coffee goes through a special roasting process which adds to the fantastic flavour. Besides, do not forget to grab a heavenly cinnamon roll for the perfect start to any day!
Café MainheimBauerngasse 18, Nürnberg, Deutschland

This is where you get the best breakfast/brunch with lots of special treats, like the locally produced bread or the wonderful selection of cakes.
Bube und KönigObstmarkt 22, Nürnberg, Deutschland

Fashionable men come here to shop for timeless classics with a twist.
Crämer und Co.Breite G. 18, Nürnberg, Deutschland

A large selection of funky street wear and denims. Go downstairs and check out the Newseum, they've got the hottest stuff!
Laden 12Vordere Ledergasse 12, Nürnberg, Deutschland

This shop offers many hip and laid-back brands like A Kind of Guise, Samsoe Samsoe or RPL Maison.
Café KatzHans-Sachs-Platz 8, Nürnberg, Deutschland

Lovely interior and delicious cakes.
Di SimoTrödelmarkt 5-7, Nürnberg, Deutschland

Italian flair right by the river Pegnitz. Enjoy some quality espresso here.
Neues MuseumLuitpoldstraße 5, Nürnberg, Deutschland

Make sure to visit Neues Museum which is a place showcasing contemporary and modern art and design in an exceptional space.
KaiserburgBurg 13, Nürnberg, Deutschland

Enjoy the view from here. An especially beautiful spot to watch a sunset from.
Albrecht Dürer HausAlbrecht-Dürer-Straße 39, Nürnberg, Deutschland

Albrecht Dürer was one of the most famous german Renaissance artists and this is where he lived and worked. You can go on a very interesting guided tour through the house and the workshop.
Café Bar WandererBeim Tiergärtnertor 6, Nürnberg, Deutschland

We love to sit down here for a typical Franconian beer and some chit-chat.
KokoroLuitpoldstraße 3, Nürnberg, Deutschland

Best sushi place ever, trust us! The interior is quite stylish as well.
Blok BarKönigstraße 76, Nürnberg, Deutschland

Definitely the place to be - this is where the "scene" meets up!
Hinz x KunzMarientorgraben 13, Nürnberg, Deutschland

"And we danced, and we cried and we laughed and had a really, really, really good time. Take my hand, let's have a blast!" - Macklemore says it all.
Rosi SchulzLuitpoldstraße 13, Nürnberg, Deutschland

This is Hip hop, this is cool - put on your dancing shoes and get going!
Die RaketeVogelweiherstraße 64, Nürnberg, Deutschland

Fun, small club where the party never seems to end!
'A good friend would probably describe us as down-to-earth with funny moments of madness.'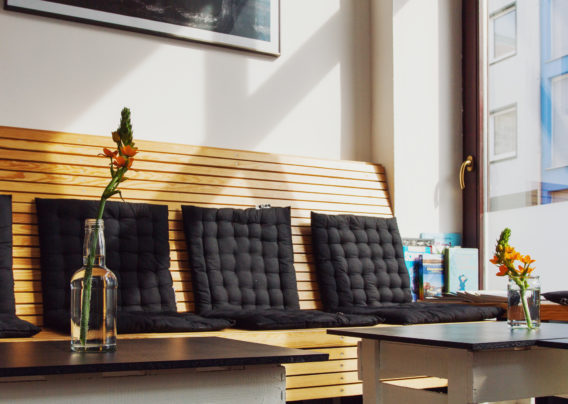 Our thoughts about Nuremberg
What do you love about your destination?
The city's diversity, its pleasant residents, all the cool venues, the warmness everybody welcomes you with and the proximity to the stunning nature surrounding Nuremberg (Franconian Switzerland, Fichtelgebirge etc.).
Which music fits best to your destination?
Janet Jackson – That's the Way Love goes
Editors – The Racing Rats
ZZ Top – Gimme all your Lovin'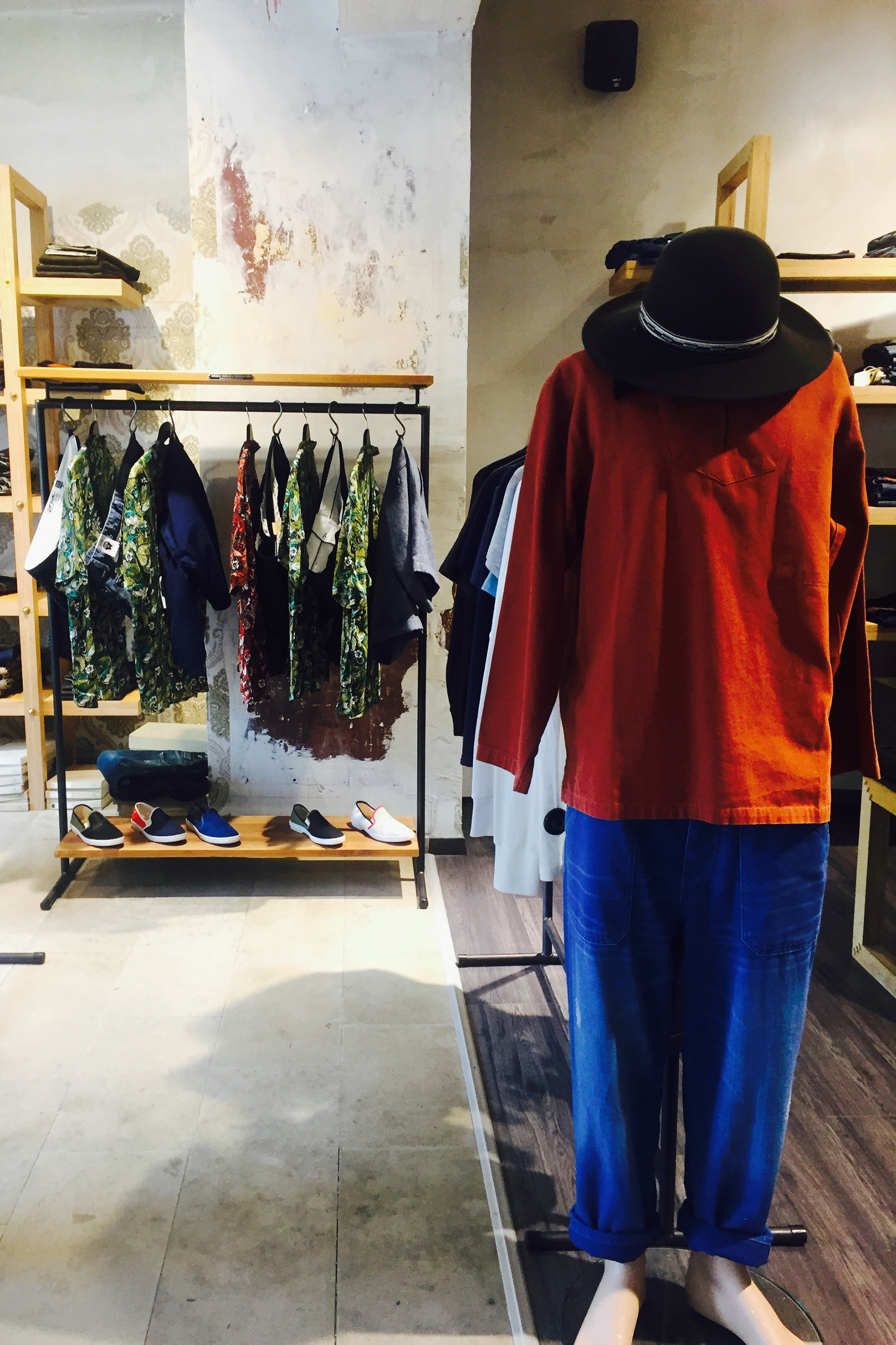 Take a vacation into Our life
What's your background?
Nantou: I'm half German, half Guinean but I was born and raised in Germany.
Basti: I would describe myself as a "echter Nämbercher" (this means I am true Nuremberger, born and raised).
What is the best moment of the day?
Waking up next to each other.
What inspires you?
Music, art, fashion, sports.
How would a good friend describe you?
Down-to-earth with funny moments of madness.
Your lifestyle in 5 words?
Modern, informed, open-minded, friends, family.
Which books, newspapers or magazines do you read?
Biographies, Hypebeast, The Heritage Post.
Which films blow your mind?
Peaky Blinders, Games of Thrones, Soul in the Hole, Goodfellas.
Person you'd like to sit next to in an airplane?
Somebody who has good stories to tell.
What are your favourite destinations around the globe?
Bali, Lisbon, Nice, Copenhagen.
Your life philosophy?
Be happy with what you've got.
Suitcase, Backpack or Weekender?
Suitcase and backpack.
Travelling is…
getting to know the world better piece by piece, food, culture, people, landscapes.
Your daily travel inspiration
10 mal GLÜCKLICH IN ... Reiseführer
Hallo liebe Reisefreunde! Unsere GLÜCKLICH IN … Bücher, die wir gemeinsam mit der Süddeutschen Zeitung herausgeben, sind mehr als gewöhnliche Reiseführer. Sie sind eine Hommage an die Lebensfreude. Sie beinhalten unsere persönlichen, handverlesenen Lieblingsorte, Geschichten, Fotos und Zitate. Wir haben unser gesamtes Wissen, tiefgehende Recherche und Herzblut von über 10
WIN 2 NIGHTS AT ALPENLOFT CHALETS IN BAD GASTEIN
Hello lovelies, it's December, the first mountains are white and we celebrate this … Read more
OCTOBER PLAYLIST
Can you believe it? It's already October. Crazy! Here our playlist for you. With lo… Read more