Locations
CafesitoMaurachgasse 6, Bregenz, Österreich

A cup of coffee and a cream cheese bagel from Cafesito is the way to start your day.
MilchpilzSeestraße 1-2, 6900 Bregenz, Österreich

The kiosks, shaped like giant mushrooms, are iconic symbols of the 50s and very cute to look at. This one sells fantastic milkshakes and more!
MiliBregenzer Str. 64, 6900, Österreich

This beautiful, ancient wooden bathhouse transports you back in time for a few hours. Relax in the sun, swim in the lake and enjoy the peaceful atmosphere, especially before noon.
PfänderPfänder, Bregenz, Österreich

Hike up the Pfänder and enjoy the breathtaking view of the Bodensee (Lake Constance) from the summit.
Brunners BuchhandlungRathausstraße 2, Bregenz, Österreich

Buy a beautiful book which will soothe relaxing hours even more!
KUB CaféKarl-Tizian-Platz 1, Bregenz, Österreich

The fascinating design of architect Peter Zumthor and the lovely staff of the KUB Café make it a remarkable place, situated by the inspiring Kunsthaus (house of art).
4D OutfittersKornmarktstraße 7, Bregenz, Österreich

A wonderful concept store with cool fashion and beautiful lifestyle products.
Römer VIIRömerstraße 7, Bregenz, Österreich

Another concept store worth checking out. High-class fashion and other unique pieces that will make your life just that little bit more luxurious.
BeachbarSeepromenade 339/6, 6900 Bregenz, Österreich

Sip on your cocktail, bury your feet in the sand, close your eyes and dream the day away...
SuppersbachSeglerweg 7, 6900 Bregenz, Österreich

Walk to the lighthouse in the front, sit down and enjoy the peaceful solitude.
Café WunderbarBahnhofstraße 4, Bregenz, Österreich

Wunderbar means wonderful in German—'nuff said!
Café CuenstlerKornmarktstraße 6, Bregenz, Österreich

Located in the art district of Bregenz, this place is at once a great café and a cool bar.
Lust BarInselstraße 8, Bregenz, Österreich

I especially like the outdoor area of the Lust bar, where you sit next to palm trees and near the harbour of Bregenz.
Il MonelloAnton-Schneider-Straße 3, Bregenz, Österreich

The friendly owner, Michele, will make sure you're not having anything but a great time at his Italian restaurant.
SeehofSeehofweg 1, Lochau, Bregenz, Österreich

This wonderful restaurant is run by the passionate couple Andrea and Philipp Egger. It is right by to the lake, offering the perfect view as well as the perfect penne pasta with vodka (the signature dish of the house).
SeebühnePlatz der Wr. Symphoniker 1, Bregenz, Österreich

The renowned Bregenzer Festspiele—a classical music festival—takes place here every year during July and August. The impressive stage is located in the water, making for the most beautiful scenery imaginable.
Neptun BarDeuringstraße 3, Bregenz, Österreich

This is where the party gets started in Bregenz!
KunsthausKarl-Tizian-Platz, Bregenz, Österreich

The exhibitions of this museum are mostly aimed at past and contemporary topics in world affairs.
MuseumscaféKornmarktpl. 1, Bregenz, Österreich

The Café of the Vorarlberg Museum is a beautiful spot to have a cup of coffee before/after enjoying some art.
BuongustaioAnton-Schneider-Straße 10, Bregenz, Österreich

A beautiful café/restaurant with delicious Italian dishes and coffee.
'The way of life in Bregenz is outrageously relaxed, and so are its citizens.'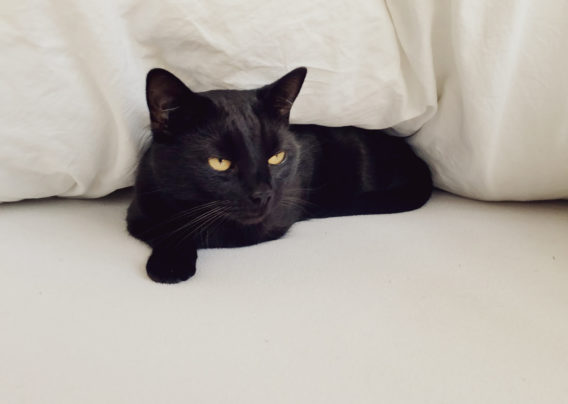 My thoughts about Bregenz
What do you love about your destination?
In Bregenz, sunsets are incredibly beautiful—not unlike those in Ibiza. I would even go a little further: ours are even better. Why? Because of the rare combination of lake and mountains. These two are sort of communicating with each other, they are like Yin & Yang. When the wind comes in offshore, it clears up the sky and you'll be literally able to witness how an orange fireball drowns beneath the lake. Magical colours occur that you have never seen before. It's a mind-blowing and heartwarming spectacle. Perfect for love birds, obviously. The location is fantastic: beautiful cities like Salzburg, Munich, Zurich, Paris and Milan can all be reached by car. The way of life in Bregenz is outrageously relaxed, and so are its citizens. If you enjoy art and architecture you will love Bregenz for sure. The city has more art galleries than coffee shops or bars. And there are already plenty of those!
Which music fits best to your destination?
There is not one right kind, because Bregenz offers so many different kinds of places and music (mood). That's why my selection is mixed: If I need to relax I listen to some deep electronic beats from Worakls, Joachim Pastor, N'to or Sigur Rós. If I feel more outgoing, I love listening to Sia and Coldplay, but also to songs by German artists like Andreas Bourani, Herbert Grönemeyer or our own Austrian girl Christina Stürmer. For cruising around in my car I love to sing along with Lukas Graham, Milow, Birdy or Adele.
Take a vacation into My life
What's your background?
I am 37 years old—a Gemini through and through—and I was born in Bregenz / Lake Constance. I grew up by the lake with its beautiful waters and countless romantic and colourful sunsets. Today, my sister and I run a company called 'Rock the Public' (www.rockthepublic.com), which we established as a start-up last year. Radio, TV, Copywriting and Editing Services, Design, as well as Advertising and PR—this is a world that fascinates me, always has. I simply love communication on all levels. That's very much to the credit of my wonderful parents, who used to say that talking brings people together. I lived in Munich for many years, one of the most beautiful cities in Europe! It's there where I was fortunate enough to meet the good people of NECTAR & PULSE...
What is the best moment of the day?
In the summertime, it's when the sun goes down over the Lake of Constance. To witness this burning, red fireball sinking into in the lake is beyond magical. As a passionate skipper I also love to start the engines and take a fast-paced ride across the lake. To feel the wind, to smell the water, to meet and chat with friends, who are also on their boats, having a blast—it's these moments I really appreciate. In the wintertime, it's waking up on a Sunday morning with my beautiful husband next to me and our cat, Ghandi, lying between us. All these moments make me feel extremely blessed and thankful.
What inspires you?
I draw my inspiration from life experiences. Music is really inspiring to me; so is everything that I read and listen to—especially words of wisdom, poems, lyrics and spiritual books. But also statements from lovely soulmates who share their stories, passions and what their inspiration in life is. Furthermore: Sunsets, travelling, lovers of life, creativity-junkies, deep and passionate lovers, but also watching people chasing their dreams and the hardships they manage to overcome are all things I find very inspiring. In general: All the people who make a difference in the world. People who have the courage to move forward promoting their ideas. Who have the 'big balls' to dream of boundless wastelands. Who take a risk and don't look back. And people whose hearts are bigger than Mount Everest, like for example my wonderful parents. And, of course, sisterhood inspires me.
How would a good friend describe you?
I hope they would describe me as a person who is utterly loving, caring, a good listener, unconventional, non-judgemental, a lover of life and real friendships. And, hopefully, they see me as someone who's always there when needed.
Your lifestyle in 5 words?
Passionate, curious, smiling, relaxed and a little chaotic. 😁
Which books, newspapers or magazines do you read?
A book I find impressive is 'Conversations with God' by Neale Donald Walsch. This book reveals the meaning of the soul's task and shows you how you can discover yourself. With insights from an interview with God. My favourite author is Erich Fried, who I love for his poems. His book 'Love Poems' is in a league of its own. Completely different, but also very moving. 'Fifty Shades of Grey'—I know, it sounds a little cheesy, but I found it very romantic—and sexy, of course 😉. Also: Paulo Coelho, David Safier, Osho, Eckhart Tolle, Veit Lindau, Dan Millman, Colin C. Tipping.
As for magazines and newspapers: Neon, Gala, Wired-Magazine, The Daily Mail, Enough-Magazine, InTouch, Vogue, Flair, Elle, Geo, Spiegel, Ländle Magazin, Die Vorarlbergerin, Circe Magazin and of course the NECTAR & PULSE travel guides.
Which films blow your mind?
A Beautiful Mind, Awake in the Dream, Dead Poets' Society, What Dreams May Come, E-Motion, Lola Rennt, In the Name of the Father.
I find it difficult to get my hands on meaningful films—those with a message and a sense of the 'why'. But I can really recommend those mentioned above. If you want to watch a real(ly) good movie:
Go outside, speak with people, listen to nature, give your baby a kiss 'n' cuddle and have a good laugh or cry with your best friend. For me, life itself is the best movie!
Person you'd like to sit next to in an airplane?
I'd like to sit next to Tanja Roos from NECTAR & PULSE. Not just because of our Austrian connection, but because of her entire, very touching life story and her willingness to make the best of the now. And, of course, I would love to get all insights and information on the most special places and Local Soulmates on this planet!
What are your favourite destinations around the globe?
Munich, Ibiza, Amsterdam, Rome, Amalfi Coast, London, Tarifa, Lake Como, Berlin, New York, Stockholm, Venice, India (Goa), Portofino and Vienna so far.
My next stops will be: New Zealand, Iceland and Bali.
Suitcase, Backpack or Weekender?
Backpack (with a small suitcase).
What else should we know about you?
I am an indie author who loves to write poems and prose. But not in a traditional way. My lines are modern, encourage readers and inspire them to reflect on everything in life that matters. I try to see them as small and motivational companions of life. Hopefully, my readers will agree with me. All of my books are self-published. I wrote a series of poems and the first volume is called 'Zärtlichkeiten'. And, by the way, I love dachshunds. I simply adore them. As soon as I see one, I stop on the spot and ask its owner—usually a complete stranger—thousands of questions. There's a high likelihood that I may have been a dachshund in a previous life.
Travelling is…
like taking a deep breath—it's just that important; like an ocean running wild—it's just that exciting; like the very first kiss—it's just that uplifting; like a reminder from God how beautiful this world is—it's just that inspirational.
Life is…
beautiful—or better said: Be-you-til-full. So, live it to the fullest!
Your daily travel inspiration
10 mal GLÜCKLICH IN ... Reiseführer
Hallo liebe Reisefreunde! Unsere GLÜCKLICH IN … Bücher, die wir gemeinsam mit der Süddeutschen Zeitung herausgeben, sind mehr als gewöhnliche Reiseführer. Sie sind eine Hommage an die Lebensfreude. Sie beinhalten unsere persönlichen, handverlesenen Lieblingsorte, Geschichten, Fotos und Zitate. Wir haben unser gesamtes Wissen, tiefgehende Recherche und Herzblut von über 10
WIN 2 NIGHTS AT ALPENLOFT CHALETS IN BAD GASTEIN
Hello lovelies, it's December, the first mountains are white and we celebrate this … Read more
OCTOBER PLAYLIST
Can you believe it? It's already October. Crazy! Here our playlist for you. With lo… Read more