Locations
Drop CoffeeWollmar Yxkullsgatan 10, Stockholm, Schweden

Cozy café with great coffee and sandwiches. Nice place to sit with your laptop and work or study.
Johan & NyströmSwedenborgsgatan 7, Stockholm, Schweden

Coffee shop and concept store. Great coffee!
Björkviks HavsbadBjörkviksvägen 24, Ingarö, Schweden

Beautiful place by the sea, perfect for a swim and lying in the sun on a warm summer day!
Systrarna DelseliusSkärgårdsvägen 158, Värmdö, Schweden

A good quick-stop on the way to Björkviks havsbad to buy fresh salads, pastries, sandwiches and good coffee!
ArtipelagArtipelagstigen 1, Gustavsberg, Schweden

Stockholms Louisiana - Art Museum in the archipelago of Värmdö with a nice restaurant for lunch.
Södra Bar, Södra TeaternMosebacke torg 1, Stockholm, Schweden

One of our favourite bars with the best views over Stockholm.
SpecerietArtillerigatan 14, Stockholm, Schweden

Restaurant with Nordic food from local producers.
Debaser StrandHornstulls strand 4, Stockholm, Schweden

A nice restaurant (Calexico's - Mexican food), venue and club.
TrädgårdenHammarby Slussväg 2, Stockholm, Schweden

The best place for summer in the city. Restaurant (Växthuset, with only veggie-food), bar, and club with good electronic music.
HellasgårdenÄltavägen 101, Nacka, Schweden

Outdoor adventure spot for swimming in the lake, running, mountain biking, ice skating, outdoor gym and sauna.
HammarbybackenHammarbybacken AB, Hammarby Fabriksväg, Stockholm, Schweden

A hill in the middle of town where you can ski, snowboard and work out.
Nynäshamns HavsbadStrandgårdsvägen 9, Nynäshamn, Schweden

A very old traditional spa by the ocean. Also has a hotel, restaurant, and conference centre just outside of Stockholm.
'Travelling needs to be more environmental friendly.'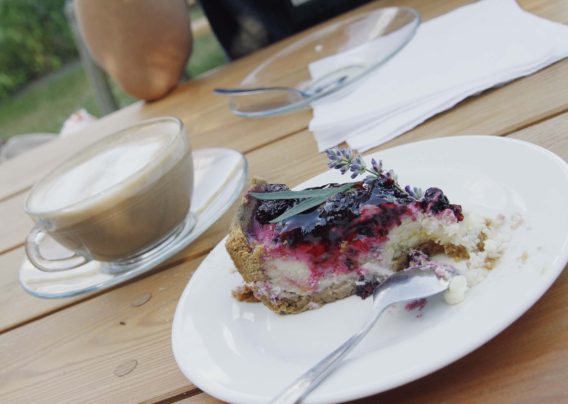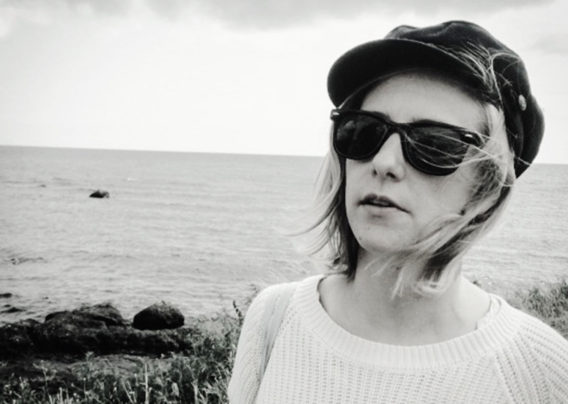 Our thoughts about Stockholm
What do you love about your destination?
It's a city surrounded by water and great nature, the air is always fresh, and adventures are just around the corner. We like the change of the seasons.
Which music fits best to your destination?
In Dark, In Day – Maya Jane Coles
Thrown – Kiasmos
All I Ever Need – Caribou
Rainman (Barck & Comixxx Remix) – Erland Oye
Blue Lights (feat. Gravenhurst) – Heterotic
Königin (Turner Tunnelblick mix) – Quarks
Disposable Darling – Clara Moto
Don't Wanna Dance (Flip remix) – MÖ
Gooey (Gillian Moss Remix) – Glass Animals
Time – Jungle
Forget You – Danglo
Interstellar – Fakear
Track ID anyone? (feat. Caribou) – DJ Koze
Jazz Singer – ADA
Garde Le Pour Toi – Paradis
Ofterschwang – Jürgen Paape
Wasting time – Frivolous
The Hill – LOKATT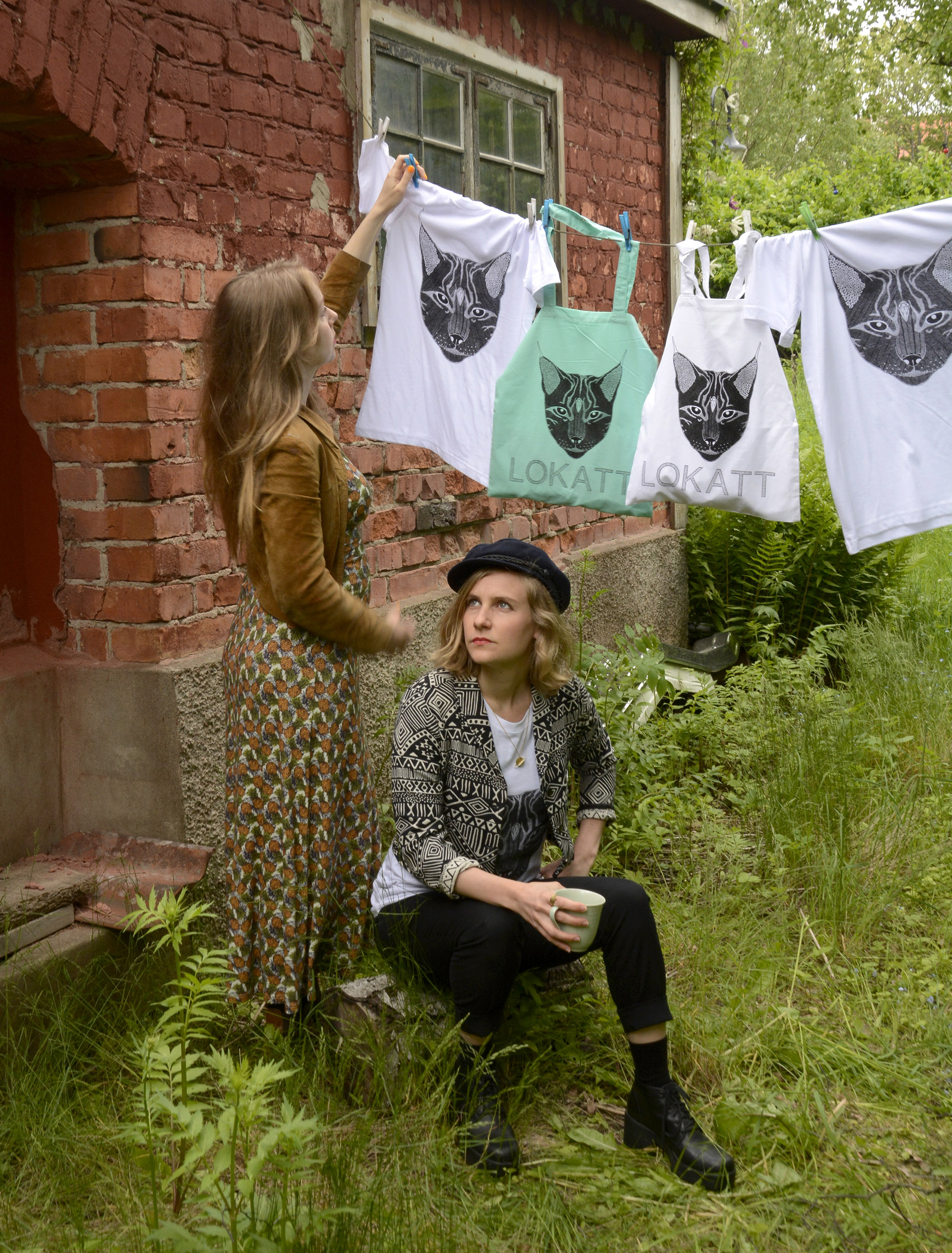 Take a vacation into Our life
What's your background?
Our Parents are from Finland and Austria but they met here in Stockholm, where we grew up on a big island, just a bit outside Stockholm city. We love music, spending time in our studio producing and DJ-ing, traveling, snowboarding, surfing, mountain biking, hiking, good food, gardening, concerts, dancing, relaxing, spots were it's not too crowded, hidden gems and alternative sundowners.
What is the best moment of the day?
When you realize there is free time left!
A long breakfast at home.
What inspires you?
Life in general, passionate people, adventures, travelling, trains through the Alps and valleys, the ocean, people, memories, feelings, music, walks, art, beauty, glimmering and sparkling sounds, ups and downs, each other!
How would a good friend describe you?
Alternative, positive, honest, reliable, music-freaks, listeners and entertainers.
Your lifestyle in 5 words?
Music Producers. Artists. Label Managers. Eco-friendly Nature Lovers.
Which books, newspapers or magazines do you read?
Documentary magazines like: Filter, Språk, Ordfront.
Daily news: Dagens Nyheter, Fria tidningen, Dagens ETC.
Music Magazines: Studio.
Food magazines: Vegourmet, Gourmet.
Interior magazines: Elle interior.
Feminist/Gender Equality-books, biographies, fictions, poetry, and Scandinavian literature.
Which films blow your mind?
Series: Carnival, Twin Peaks, Girls, Sex and the City.
Films: Jim Jarmush (Night on Earth, Stranger Than Paradise, Broken Flowers, Down by Law, Deadman, Coffee and Cigarettes), Sofia Coppola (Virgin Suicides, Lost in Translation, Marie Antionette), Wes Anderson (Life Aquatic, The Darjeeling Limited, Moonrise Kingdom, The Grand Budapest Hotel), Jean-Pierre Jeunet (Amelie from Montmarte, Delicatessen), Noah Baumbach (Squid and the Whale, Frances Ha), Jason Reitman (Juno), Maria Späth (Die Tage Danach), Tran Anh Hung (The Scent of Green Papaya), Quentin Tarantino (Kill Bill), and Swedish movies like Roy Andersson (En kärleks historia) and Lasse Hallström (Mitt liv som hund).
Person you'd like to sit next to in an airplane?
Patti Smith.
What are your favourite destinations around the globe?
Sri Lanka, road tripping in the U.S. west coast, islands, Okavango Delta, Galapagos, Machu Picchu, the north of Sweden (Laponia), Berlin.
Your life philosophy?
Be nice, be eco-friendly, have fun, relax, do your best, do what makes you happy, enjoy!
Suitcase, Backpack or Weekender?
Johanna: Suitcase with wheels.
Nina: Backpack.
What else should we know about you?
We enjoy life and travelling a lot! But the ability to travel and explore different cultures also means great responsibility. We think it's very important to respect people and nature. For us that means staying at local accommodations, eating as much vegetarian food as we can, and listening to the voices and stories of locals. Travelling does not have to be fancy or overdone. Less is more. The closer you come to living the life of the locals - the greater the experience.
Travelling is…
exciting, a great way to meet new people, experience cultures, and get a new perspective. Travelling needs to be more environmentally friendly.
Life is…
adventurous, funny, and relaxed.
More local soulmates in Sweden, Stockholm
Discover more perfect 24 hours
Your daily travel inspiration
10 mal GLÜCKLICH IN ... Reiseführer
Hallo liebe Reisefreunde! Unsere GLÜCKLICH IN … Bücher, die wir gemeinsam mit der Süddeutschen Zeitung herausgeben, sind mehr als gewöhnliche Reiseführer. Sie sind eine Hommage an die Lebensfreude. Sie beinhalten unsere persönlichen, handverlesenen Lieblingsorte, Geschichten, Fotos und Zitate. Wir haben unser gesamtes Wissen, tiefgehende Recherche und Herzblut von über 10
WIN 2 NIGHTS AT ALPENLOFT CHALETS IN BAD GASTEIN
Hello lovelies, it's December, the first mountains are white and we celebrate this … Read more
OCTOBER PLAYLIST
Can you believe it? It's already October. Crazy! Here our playlist for you. With lo… Read more