Locations
Långholmen/ReimersholmeLångholmen, Stockholm, Schweden

Beautiful little islands next to Hornstull where you can easily jump into the water and admire the wooden cottages with their gardens at Långholmen.
Squeezed UpRiddargatan 12D, 114 35 Stockholm, Schweden

I really recommend the "After Workout" smoothie.
MyrornaHornsgatan 96, Stockholm, Schweden

Here you'll find great treasures like clothes, jewelry, books, and records.
Stockholms StadsmissionHornsgatan 58, Stockholm, Schweden

Secondhand clothes and furniture.
RivalMariatorget 3, Stockholm, Schweden

They have a terrace outdoors which is a great spot for people watching. This place is also owned by one of the ABBA members (if you're a fan). I recommend it for lunch, fika, and bar nights.
Babas BurgersHögdalsgången 20, Bandhagen, Schweden

Cozy little burger joint.
GrillDrottninggatan 89, Stockholm, Schweden

This place is worth a visit - every room is decorated in a different theme and they serve great grilled food.
B.A.R.Blasieholmsgatan 4A, Stockholm, Schweden

Great fish restaurant and awesome staff!
FaschingKungsgatan 63, Stockholm, Schweden

Jazz club that hosts a lot of soul and hip hop concerts as well and is a perfect club performance venue. The operators own more cool clubs like "SOUL", Raw Fusion" and "Devotion". They obviously understood the simple concept of booking great DJs to make sure the crowd is dancing and rocking the place.
Marie LaveauHornsgatan 66, Stockholm, Schweden

Dancefloor downstairs by night, amazing brunch place by day.
SlakthusetSlakthusgatan 6, Johanneshov, Schweden

I wish we had more rooftop clubs like this. Go there, buy a bottle of cava for 200 SEK and enjoy the view over the meatpacking district.
LandetLm Ericssons väg 27, Hägersten, Schweden

A mix between a restaurant and a club. Hip hop and karaoke nights are the best!
FärgfabrikenLövholmsbrinken 1, Stockholm, Schweden

The area where you can find the weird but awesome club "Natten."
Gildas RumSkånegatan 79, Stockholm, Schweden

Very welcoming interior and nice spot if you need a break during your shopping tour through Södermalm. The salads are great!
'At the age of 70 I want to own a house, maybe a cabin in the north of Sweden.'
My thoughts about Stockholm
What do you love about your destination?
It's a great city in the summertime, since you have water almost everywhere and you can take a dip from anywhere in the central parts of town. I love water and swimming, especially during summertime.
Which music fits best to your destination?
I would say Aurelia Day, Silvana Imam and Gnucci!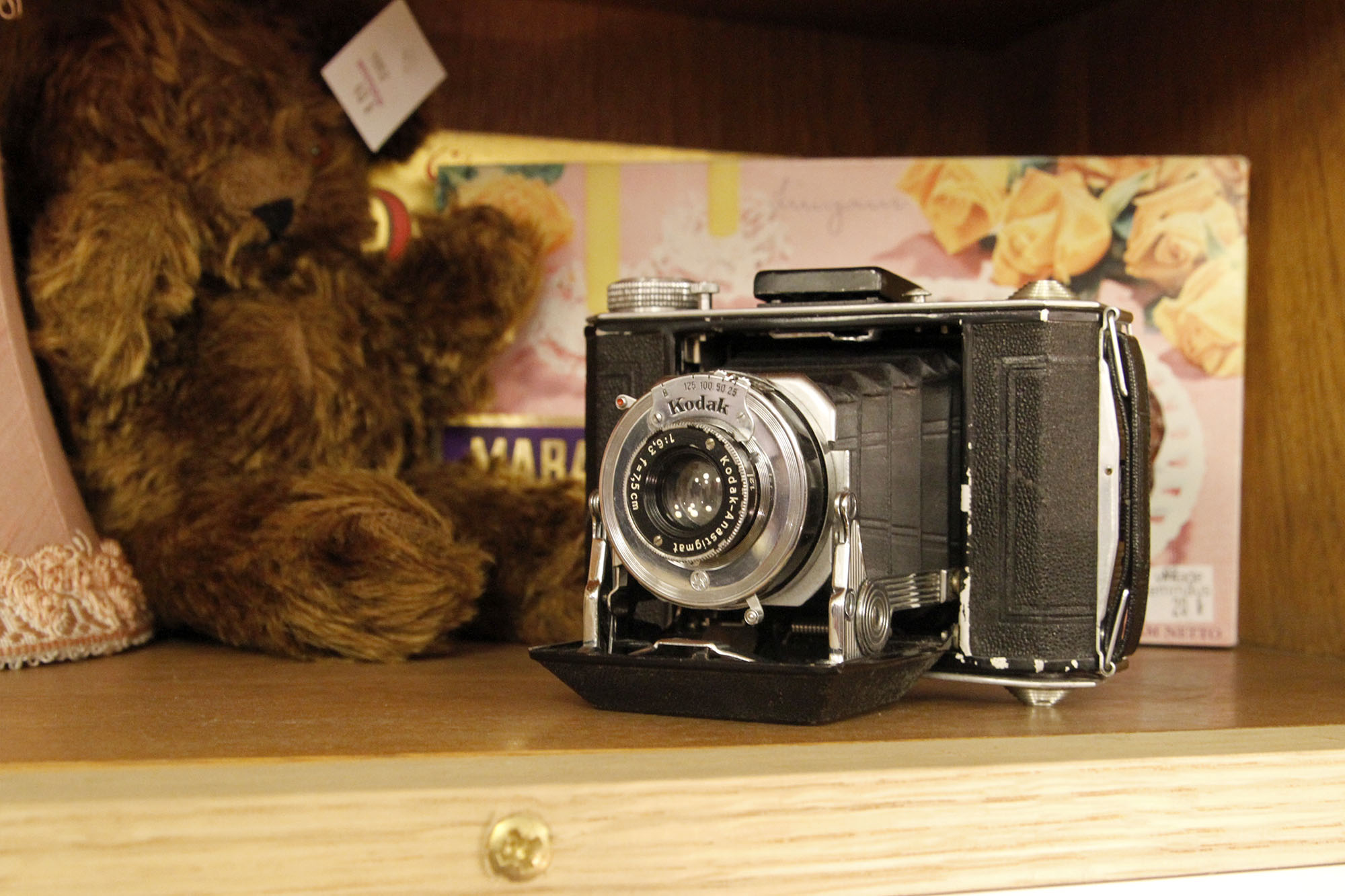 Take a vacation into My life
What's your background?
Dancer. Sister. Feminist. Activist.
What is the best moment of the day?
Going to the gym or meeting up with a friend after work. Repainting my nails. Reading in bed at night.
What inspires you?
Acts of kindness. Fashion. Beautiful scenery indoors and outdoors. Art, such as photographs and dance. People who stand up against racism and sexism even though it "destroys the mood". People who have an interesting style and/or story, usually people who grew up in another generation than me (younger/older).
How would a good friend describe you?
Funny and a bit pretentious I think, haha.
Your lifestyle in 5 words?
Depends on the season.
Which books, newspapers or magazines do you read?
Authors I really admire are Chimamanda Ngozi Adichi, Haruki Murakami, Jenny Jägerfeldt and Jonas Hassen Khemiri.
I really like comic books and Sweden has a great scene for series right now. If you can read Swedish I recommend anything by Ellen Ekman, Liv Strömquist, Martin Kellerman, Lina Neidestam and Stina Hjelm.
Which films blow your mind?
Series: Sopranos, Mad Men, Orange is the New Black
Films: I'm really more of a series woman since the episodes are only about 20-40 min long, but I usually like movies about gangsters.
Person you'd like to sit next to in an airplane?
Someone who is entertaining but also senses when I want to sleep. Someone who has the right pills to put me to sleep and who can tell outrageous stories about groupies when we eat our air plane meals - I think Snoop Dogg is perfect. Too bad the Swedish cops were horrible when he was here.
What are your favourite destinations around the globe?
Paris and the Swedish island of Gotland.
Your life philosophy?
If you can't stop thinking about it - do it.
Suitcase, Backpack or Weekender?
Suitcase.
What else should we know about you?
I know a lot of lyrics to a lot of rap songs and I can do the splits. Both are great party tricks.
Travelling is…
I like the quote "Travel is the only thing you buy that makes you richer", since I think that's true in many ways but of course also depends on how you choose to travel.
Life is…
quite nice actually. Sometimes I just wish I had more money, but don't we all?
More local soulmates in Sweden, Stockholm
Discover more perfect 24 hours
Your daily travel inspiration
10 mal GLÜCKLICH IN ... Reiseführer
Hallo liebe Reisefreunde! Unsere GLÜCKLICH IN … Bücher, die wir gemeinsam mit der Süddeutschen Zeitung herausgeben, sind mehr als gewöhnliche Reiseführer. Sie sind eine Hommage an die Lebensfreude. Sie beinhalten unsere persönlichen, handverlesenen Lieblingsorte, Geschichten, Fotos und Zitate. Wir haben unser gesamtes Wissen, tiefgehende Recherche und Herzblut von über 10
WIN 2 NIGHTS AT ALPENLOFT CHALETS IN BAD GASTEIN
Hello lovelies, it's December, the first mountains are white and we celebrate this … Read more
OCTOBER PLAYLIST
Can you believe it? It's already October. Crazy! Here our playlist for you. With lo… Read more