"Escape from reality and live in the moment, relaxing on your very own sun deck or slipping into the turquoise waters directly from your room."
THE NECTAR
Rooms: From bed linen to bath soap, Cocoa Island nails perfection down to the smallest detail. The 17 dhoni suites, 10 loft villas, 4 one-bedroom villas, and 2 Como villas are truly everything you've ever dreamed of on holiday. Privacy is a priority. Escape from reality and live in the moment, relaxing on your very own sun deck or slipping into the turquoise waters directly from your room. It will be hard to decide which is more spectacular - your room, a private slice of paradise, or the incredible nature surrounding you, everywhere you look.
Specials: Dhonis are traditional Maldivian fishing boats and provide the design inspiration for the villas on Cocoa Island, but with pure luxury added in for your pleasure. Local influence can also be found in the kitchen and restaurant, where you'll enjoy delicious South Indian cuisine and an amazing breakfast menu every day. But before diving into your food and then the ocean, start the day in a yoga class, on offer six days a week. If you're up for even more activity, the friendly staff will help you with any arrangements you need. In fact, in such an intimate retreat, the exceptional team will get to know your preferences shortly after you arrive, and will begin to anticipate your every need even before you do.
THE PULSE
Beauty. Privacy. Service. Perfection. What more can we say other than, the overwater resort at Cocoa Island is, hands down, the best place around. The tiny island (10 minutes from one end to the other) is the ultimate sanctuary for mind and body. The turquoise colour of the sea, the glow of sunset, the salty breeze of the ocean, the taste of freshly caught seafood, and the sun warming your body all day long. You'll soon reach such a peaceful state, you'll never want to leave.
If you want to find out more about the Maldives and the capital Malé check out our Local Soulmate's travel guide.
MUST DO
Indulge in South Indian mouthwatering cuisine
*
Enjoy complete privacy and reprieve
*
Kiss underneath the magic sky full of stars
*
Join an outdoor yoga class between the palm trees
Privacy is a huge priority in this resort.
Natural lighting and whites - the wonderful rooms at the Cocoa Island resort.
Outdoor rain showers we love!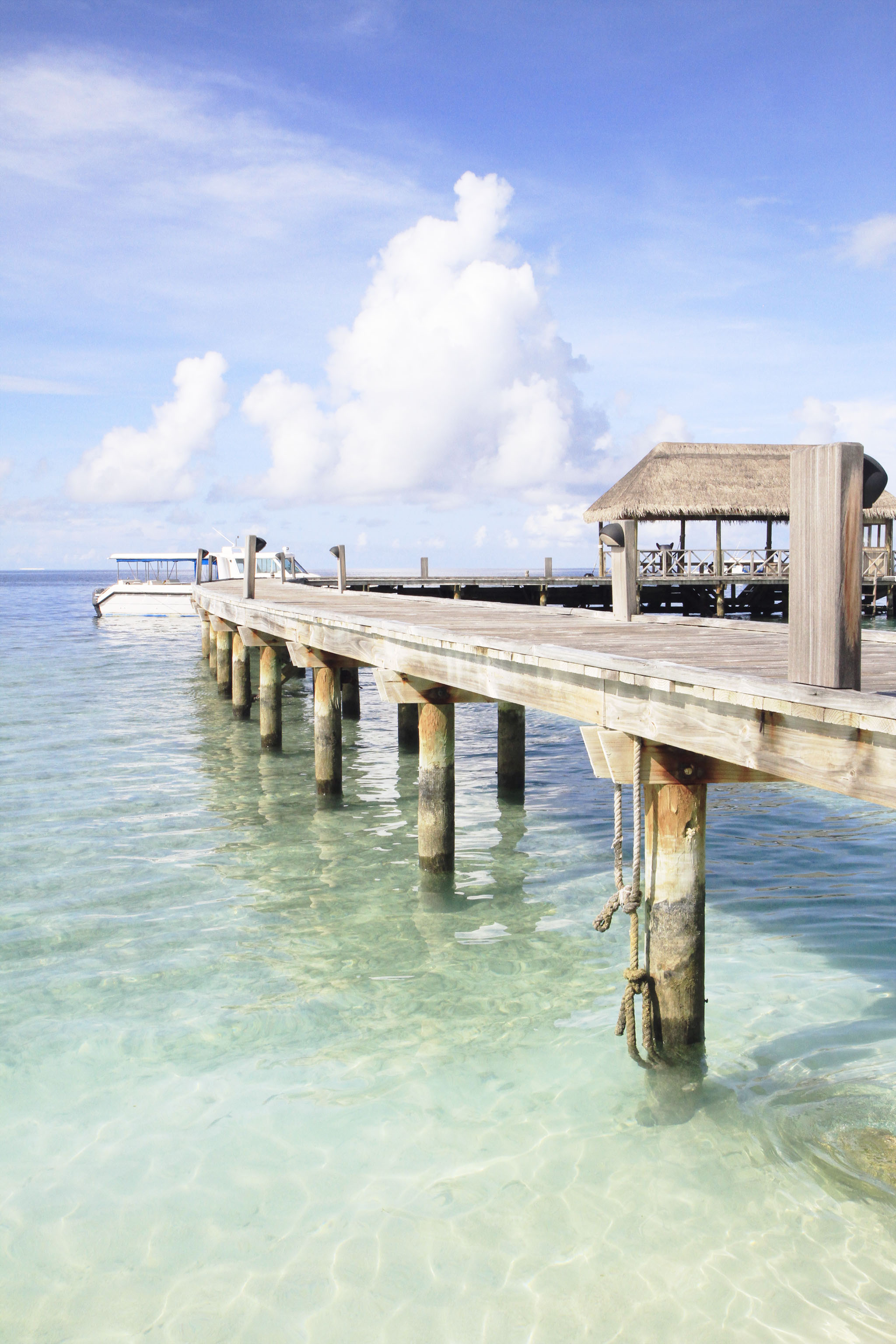 Delicious Asian cuisine. A lifetime memory.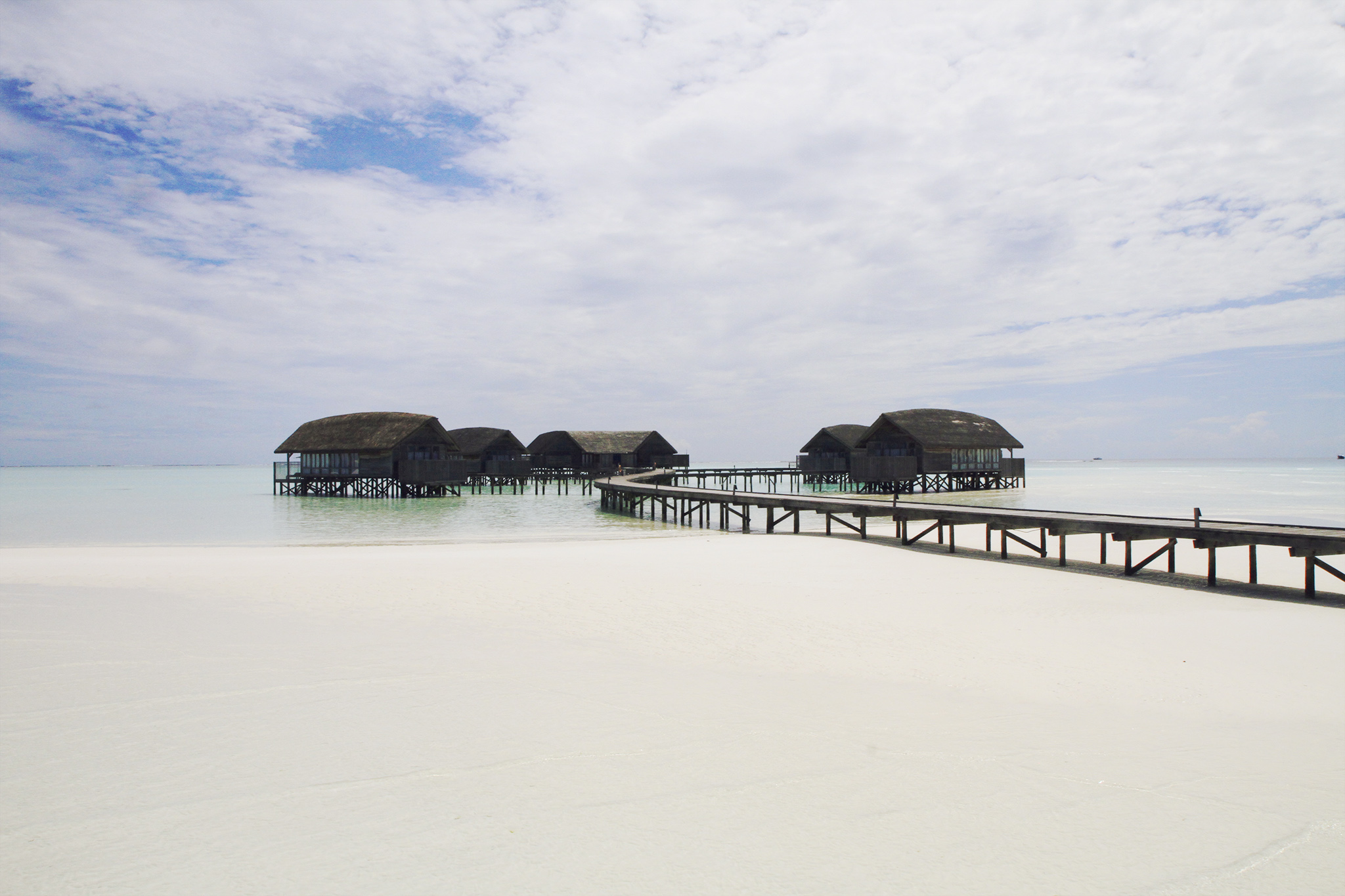 This is the jetty to happiness.
The Maledives are perfect for snorkelling and diving.
Wandering off into paradise!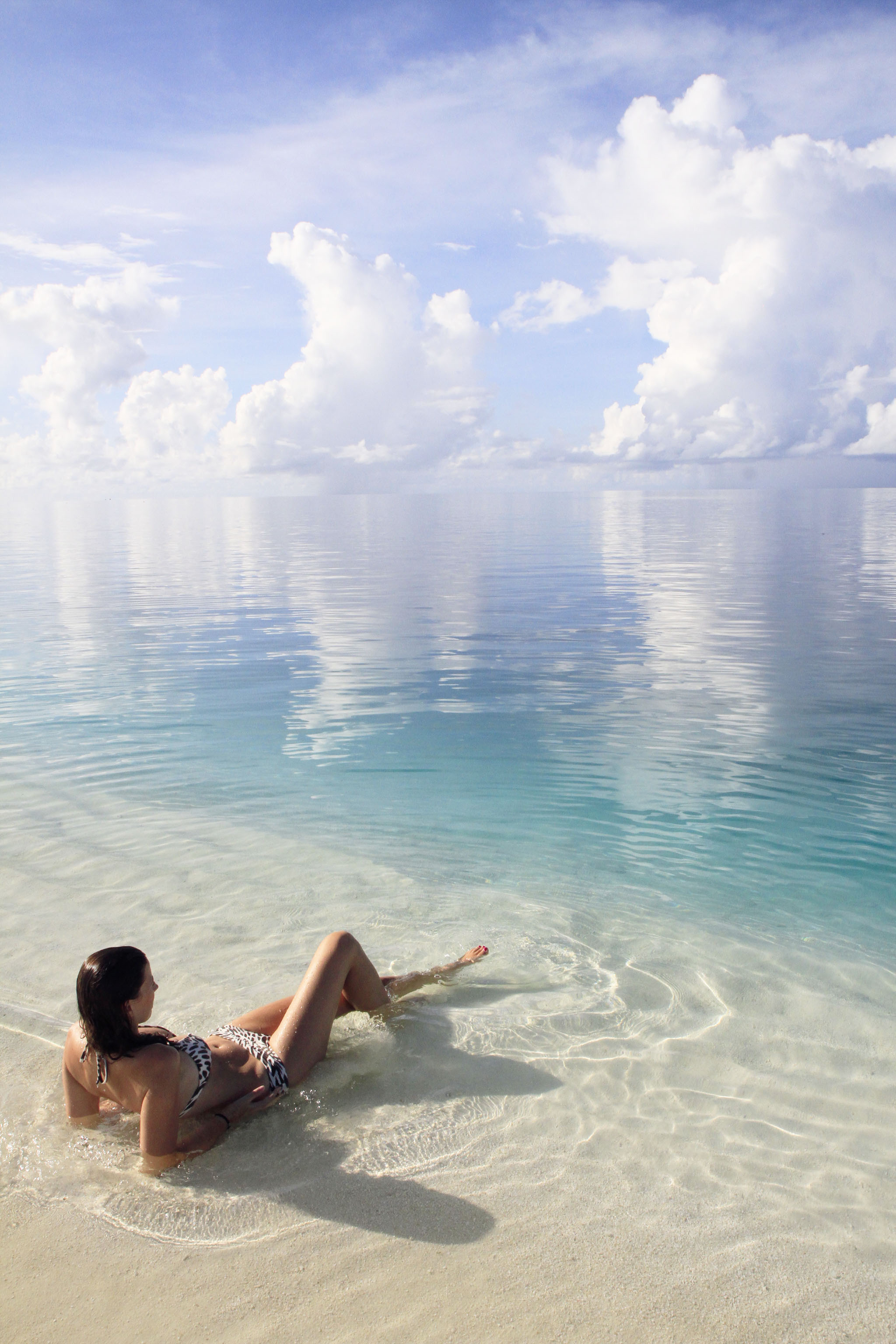 Infinite beauty.
Where to find us
---
Ibrahim Nasir International Airport
Other Hotels for more memorable nights
ABOUT HOTELS WITH SOUL
Hotels with Soul by NECTAR & PULSE is a personal collection of our favourite hotels around the globe. They have two things in common: soul and passion. Some serve the best coffee we've ever tasted. Some the comfiest beds and linen. Some have a sauna in the woods and delicious home-made jams. Others have a butler available 24/7 or a hunter ready to take you on a hunt. One has a library where you'll want to while away the hours, another one a kitchen stocked with the best midnight snacks.
What they all have in common is great design, friendly people, and authenticity. We call it the NECTAR & PULSE vibe. It's that feeling where it's so comfortable, it almost feels home, but you feel like there's so much to learn, see, and do. These are the places that make you think to yourself, "there's nowhere else I'd rather be." Hotels with Soul are the ultimate destination for curious travellers with a good taste. Discover their story. Experience their soul.
WANT TO JOIN OUR COLLECTION OF SOULFUL HOTELS?
We love to discover new places and to add more beautiful places to our collection. If you think that your hotel reflects our philosophy, please get in touch with us at hello@nectarandpulse.com. We are happy to give you further information, our media kit and our terms. We are looking forward to get to know you and eventually to work together.
Your daily travel inspiration
10 mal GLÜCKLICH IN ... Reiseführer
Hallo liebe Reisefreunde! Unsere GLÜCKLICH IN … Bücher, die wir gemeinsam mit der Süddeutschen Zeitung herausgeben, sind mehr als gewöhnliche Reiseführer. Sie sind eine Hommage an die Lebensfreude. Sie beinhalten unsere persönlichen, handverlesenen Lieblingsorte, Geschichten, Fotos und Zitate. Wir haben unser gesamtes Wissen, tiefgehende Recherche und Herzblut von über 10
WIN 2 NIGHTS AT ALPENLOFT CHALETS IN BAD GASTEIN
Hello lovelies, it's December, the first mountains are white and we celebrate this … Read more
OCTOBER PLAYLIST
Can you believe it? It's already October. Crazy! Here our playlist for you. With lo… Read more