Locations
Pont d'IénaPont d'Iéna, Quai Branly, Paris, France

From here to the Île Saint-Louis, along the Seine, it's almost 6km one way, a perfect route for running – and so beautiful, too!
Wild & The Moon55 Rue Charlot, Paris, France

A cool place for an awesome breakfast. Everything is very healthy, too.
Ob-La-Di54 Rue de Saintonge, Paris, France

Their avocado toast is simply divine.
Café Oberkampf3 Rue Neuve Popincourt, Paris, France

Good choice for breakfast. Remarkable for its great coffee and delicious avocado toast.
Fragments76 Rue des Tournelles, Paris, France

A very cute little café – I love to come here at any time of day.
BigLove Caffè30 Rue Debelleyme, Paris, France

I have a lot of love for this place. Whether it's pancakes or pizza, everything is delicious!
HolyBelly19 Rue Lucien Sampaix, Paris, France

Come here on your cheat day and gorge yourself on their famous pancakes with fried eggs, bacon, housemade Bourbon butter and maple syrup.
Bol Porridge Bar76 Rue du Faubourg Poissonnière, Paris, France

If you're as big a fan of granola and porridge as I am, this will be your happy place too.
Grand Palais3 Avenue du Général Eisenhower, Paris, France

One of my favourite museums. I could (and usually do) stay for hours upon hours.
Les Arts Décoratifs107 Rue de Rivoli, Paris, France

This is art interpreted in a modern way, with the mission 'to keep alive in France the culture of the arts which seek to make useful things beautiful'.
Musée des Arts et Métiers60 Rue Réaumur, Paris, France

This outstanding museum focuses on the works of inventors and pioneers – très cool!
Palais Galliera10 Avenue Pierre 1er de Serbie, Paris, France

A wonderful hommage to haute couture!
Fondation Louis Vuitton8 Avenue du Mahatma Gandhi, Paris, France

The Fondation Louis Vuitton is an art museum and cultural center located inside the park Bois de Boulogne and is always worth a visit.
Petit PalaisAvenue Winston Churchill, Paris, France

There is a café inside where I love to sit down, process all the beautiful art I have seen and enjoy a cup of coffee along with some typical French pastries. A perfect hour spent lazily in the afternoon.
Dessance74 Rue des Archives, Paris, France

If you're up for something new, let yourself be surprised by the highly unique fine dining experience that Dessance has to offer.
Gentle Gourmet24 Boulevard de la Bastille, Paris, France

Vegan restaurant where every dish is a treat for eye and palate.
Restaurant Louis23 Rue de la Victoire, Paris, France

Celebrate your stay in Paris the right way and treat yourself to this fantastic restaurant.
Titty Twister5 Rue de Berri, Paris, France

A very unique bar where the vibe is definitely always hot. Jump into your party outfit and let the night begin!
L'arc12 Rue de Presbourg, Paris, France

If you're looking for an unforgettable party with the most beautiful people, some celebrity spotting and hot beats? L'arc is where you have to go!
YEEELS club24 Avenue George V, Paris, France

Good drinks, cool people and always a very fun atmosphere – the perfect mix for a long night out.
'I love this city for its special rhythm, for the many places to see, the urban vibes, the walking-friendly districts and calm countryside-like areas and, of course, the art and design everywhere.'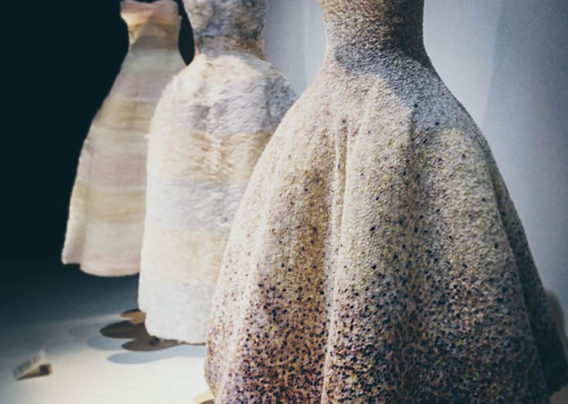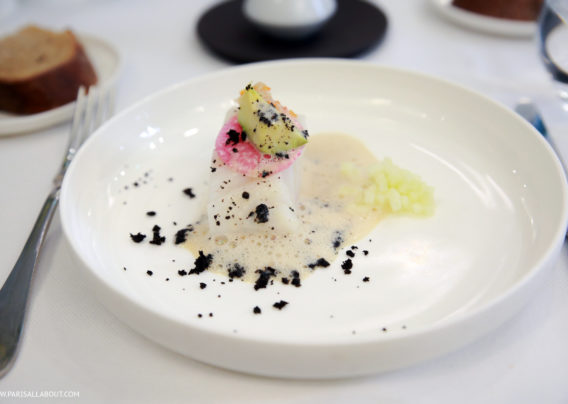 My thoughts about Paris
What do you love about your destination?
I love this city for its special rhythm, for the many places to see, the urban vibes, the walking-friendly districts and calm countryside-like areas and, of course, the art and design everywhere.
Which music fits best to your destination?
Depends on the mood I'm in but often it's a little bit of piano, Ed Sheeran, Brian Crain, James Blunt, Jessie J, Sam Smith and smashing pop sounds for my morning run.
What's a "must do" in your destination?
Walk along the Seine, see the sunset from the Arc de Triomphe, try at least five restaurants – the food scene here is outstanding – see a fashion show and visit one of the Palaces.
Take a vacation into My life
What's your background?
I moved to Paris five years ago, after having finished my Masters in International Business back in Moscow. I'd also been working as a photographer on the side, with any free time I had.
Once I moved to Paris, I tried to find the right place for my favourite weekend ritual: starting the day in a café, with the perfect cup of cappuccino, continuing to do so all day long, while meeting friends here and there. My biggest 'problem' back then, in 2011, was that there were precisely three places in the whole city that fit my criteria for the 'perfect cappuccino'. For that reason I set out on my intense research project to determine which places served the best coffee and were also the best to spend time at on the weekends – and so my Parisian foodie adventure began.
Since I started this list, five years ago, it's got a little bit longer now… well... a lot longer. The last time I checked, it had 87 spots on it. So if you're looking for the best coffee in town – I'm your guy! I mean girl. Anyway, ask away!
What is the best moment of the day?
Breakfast! Especially on weekends, when you can really take your time and have a great cup of cappuccino and pancakes, or an Acai bowl, or porridge, or avocado toast. Whatever I end up going with, breakfast is definitely the best time.
What inspires you?
Springtime, sun, classic literature and beauty in general.
How would a good friend describe you?
She never stops and knows it all. She is a big bold crazy, but in a good way. She is always in a search of new, curious and unique. And she smiles all the time.
Your lifestyle in 5 words?
Sneakers on, high heels in the backpack.
Which books, newspapers or magazines do you read?
World classics, food magazines, chess study books, quantum physics books, website programming books.
Which films blow your mind?
'Silicon Valley', 'Sherlock', 'Suits' (all before Season 4, haha), the movie '21'…There are just too many.
Person you'd like to sit next to in an airplane?
Elon Musk.
What are your favourite destinations around the globe?
Japan, Bali, Italy.
Your life philosophy?
I've got a few: Live a life that's worth writing a book about; always say YES to opportunities and adventures; even the worst thing happens for a good reason; life is a beautiful adventure; behind every hill there is a stunning view.
Suitcase, Backpack or Weekender?
Suitcase, I like to have options. Always.
Travelling is…
A thousand new stories and countless new pictures from every new place.
Life is…
an exciting adventure.
Hero Image © Wild & The Moon
More local soulmates in France, Paris
Discover more perfect 24 hours
Your daily travel inspiration
10 mal GLÜCKLICH IN ... Reiseführer
Hallo liebe Reisefreunde! Unsere GLÜCKLICH IN … Bücher, die wir gemeinsam mit der Süddeutschen Zeitung herausgeben, sind mehr als gewöhnliche Reiseführer. Sie sind eine Hommage an die Lebensfreude. Sie beinhalten unsere persönlichen, handverlesenen Lieblingsorte, Geschichten, Fotos und Zitate. Wir haben unser gesamtes Wissen, tiefgehende Recherche und Herzblut von über 10
WIN 2 NIGHTS AT ALPENLOFT CHALETS IN BAD GASTEIN
Hello lovelies, it's December, the first mountains are white and we celebrate this … Read more
OCTOBER PLAYLIST
Can you believe it? It's already October. Crazy! Here our playlist for you. With lo… Read more