Locations
Organic MarketLange Gasse, Wien, Österreich

Organic products from local farmers.
Jumi KäseLange G. 29, Wien, Österreich

Buy the most delicious cheeses while dancing beneath the mirror ball in this funky shop.
Joseph BrotLandstraßer Hauptstraße 4, Wien, Österreich

You have to taste the crusty loaves of bread and all the other good stuff they sell here.
LingenhelLandstraßer Hauptstraße 74, Wien, Österreich

A wonderful cheese shop and lovely bistro all in one place.
MAKStubenring 5, Wien, Österreich

Be inspired by these amazing contemporary art exhibitions!
Marco Simonis BasteiDominikanerbastei 10, Wien, Österreich

A beautiful delicatessen shop.
SongPraterstraße 11-13, Wien, Österreich

A very appealing presentation of high-class fashion and design objects.
Balthasar Kaffee BarPraterstraße 38, Wien, Österreich

This is where you get the best coffee in Vienna.
MiznonSchulerstraße 4, Wien, Österreich

A down-to-earth place place serving amazing Israeli food.
BurggartenBurggarten, Josefsplatz, Wien, Österreich

Stroll around, lie in the grass, relax - an oasis of green in the busy city centre.
PalmenhausHanuschgasse, 1010 Wien, Österreich

Have a glass of wine or a piece of cake on this fantastic terrace.
VolksgartenVolksgarten, Wien, Österreich

Feel the sublime, regal atmosphere when walking through the picturesque Volksgarten.
TheseustempelTheseus Temple, 1010 Wien, Österreich

A classical building, wonderful to look at.
Schloss WilhelminenbergSavoyenstraße 3, 1170 Wien, Österreich

From up here you have an amazing panoramic view of downtown Vienna.
Villa AuroraSavoyenstraße 5, 1170 Wien, Österreich

Grab a little snack or refreshment on your way up the hill.
HabariTheobaldgasse 16, Wien, Österreich

I love their great interior pieces, fabrics and accessories. A great place to get a gift for yourself or your family and friends.
FillgraderstiegeFillgradergasse 5, 1060 Wien, Österreich

You might think it's only a staircase but this is a special one. I love the details and the colouring of the casting parts; the Art Nouveau architecture is over one hundred years old. From here it is only a few minutes until you reach the famous Naschmarkt.
KuishimboLinke Wienzeile 40, Wien, Österreich

Authentic and delicious Japanese kitchen. This place is tiny but they also do takeaway.
VeganistaNeustiftgasse 23, Wien, Österreich

Veganista treats you to seasonal inspired flavours and ice cream classics - all vegan, all natural.
Burggasse 24Burggasse 24, Wien, Österreich

Lovely second-hand shop!
Sous-BoisNeustiftgasse 33, Wien, Österreich

Here you'll find the coolest and most stylish stationery. Pimp your office!
MalaJosefstädter Straße 17, Wien, Österreich

Shop the latest, high-class, Scandinavian fashion here!
SU jewelryJosefstädter Straße 20/4, Wien, Österreich

Handmade Turkish jewelry.
Leopold MuseumMuseumsplatz 1, Wien, Österreich

I love coming here in the evenings when they offer various guided tours of the museum.
ERICHNeustiftgasse 27, Wien, Österreich

A cool bistro with a nice outdoor area.
ShikiKrugerstraße 3, Wien, Österreich

This Japanese fine dining brasserie serves you the best sushi in town (maybe even in Austria)!
Le Loft / SofitelPraterstraße 1, Wien, Österreich

A stylish rooftop bar with a stunning view over the heart of Vienna.
KleinodSingerstraße 7, Wien, Österreich

A cool, hidden bar that serves great drinks and plays excellent music.
NaschmarktNaschmarkt, Wien, Österreich

This market with permanent stalls is every foodie's dream!
AlbertinaAlbertinaplatz 1, Wien, Österreich

The museum is renowned for its eclectic and extraordinary collections of art.
'I love Vienna for its high standard of living as well as for the cosiness of the city.'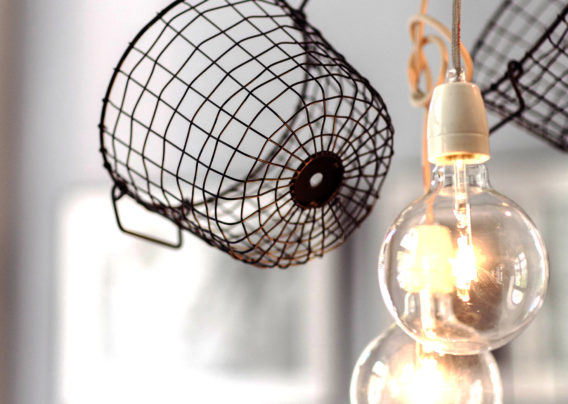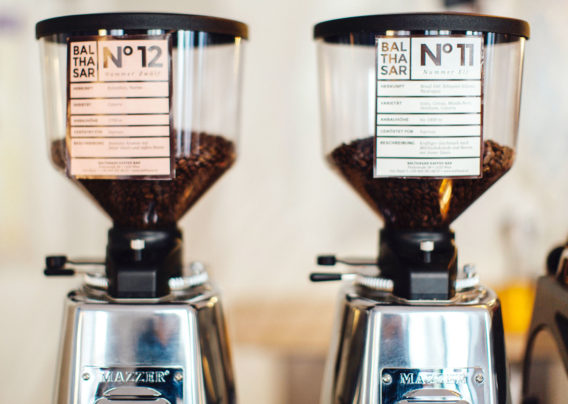 My thoughts about Vienna
What do you love about your destination?
I love the mixture of ancient raconteur buildings and the great accessibility of all those special places in the centre of Vienna. Also, being spoilt for choice when it comes to international cuisine and distinctive vibes in every district is something I really appreciate. Many cultural events take place on the well-known stages like Staatsoper or Burgtheater, and many music festivals are held regularly all over the city. It is great to have so many parks and green corners in the city and vineyards nearby. Then there are the beautiful typical Austrian taverns with a wine garden, called "Heuriger". If you like to go swimming in natural water in the summertime the Danube river is close by. If you enjoy the surfer scene, a short drive (45 min) to Neusiedel lake is another option. For more outdoor activities Lower Austria offers quite a few nice spots like Hohe Wand in the South or the Wachau northwest of Vienna. I love Vienna for its high standard of living as well as for the cosiness of the city.
Which music fits best to your destination?
A mix of Parov Stelar and Vivaldi's "Four Seasons" (both originating from Vienna).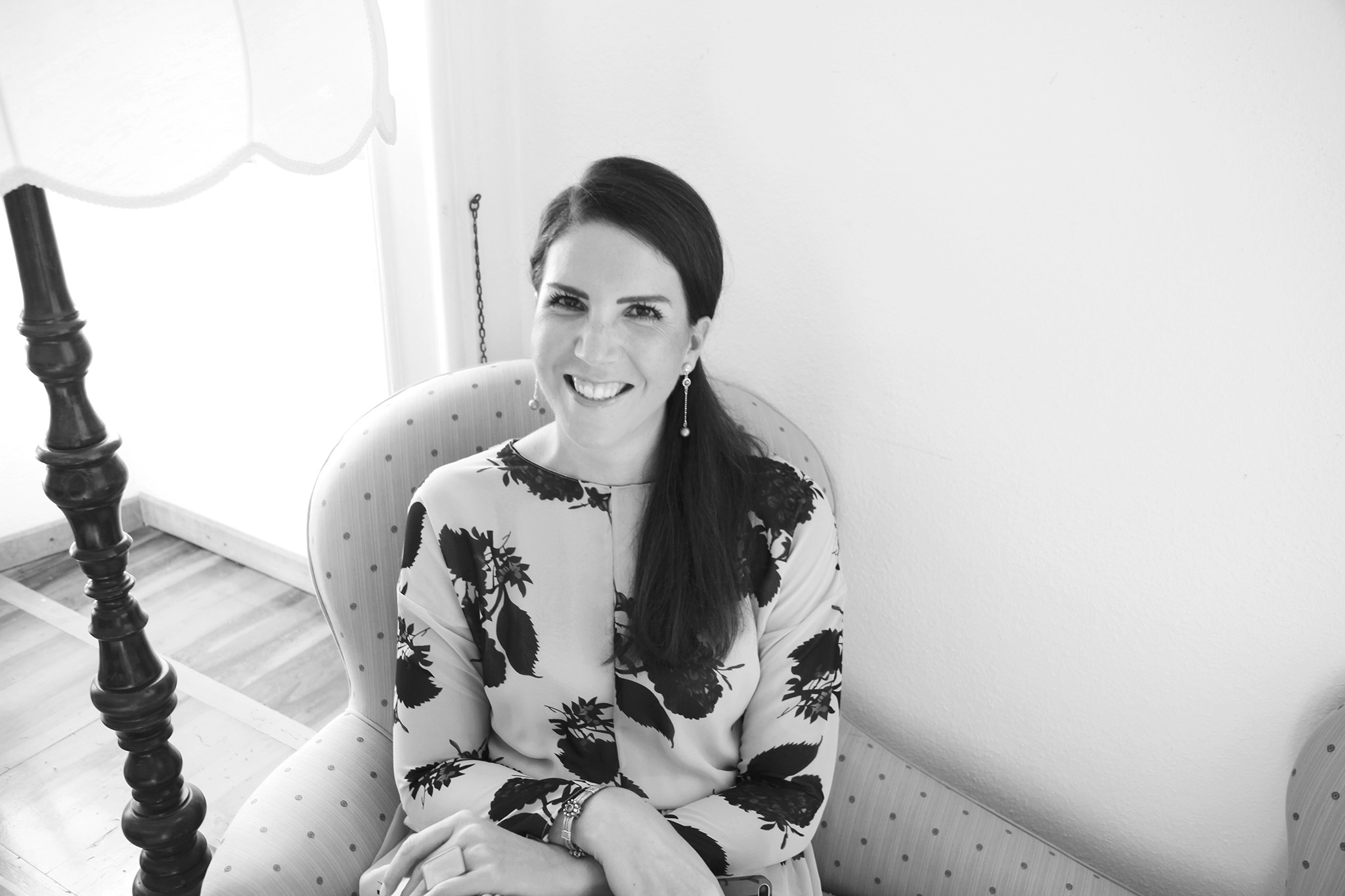 Take a vacation into My life
What's your background?
I work as a Design Manager & Coach in Vienna and I love exploring the world. As a bon vivant I appreciate discovering new soulful spots and their culinary specialities wherever I go. I am fascinated by the power of inspiring places and enjoy looking at aesthetically designed objects. Born in the countryside, I like the balance of feeling nature's spirit and living in an urban setting at the same time.
What is the best moment of the day?
There is no best moment; each day, I enjoy different moments, also depending on the current season. At the moment I really like the time before sunset when the sunlight fades out and the sky glows in such a special shade of blue.
What inspires you?
I am inspired by meeting people who love what they do and express themselves in an appropriate and authentic way. Moreover, well-designed places really captivate me. Places where you forget your current location and dip into another scenery.
How would a good friend describe you?
Soulful aesthete who loves hosting people. Curious about new prospects and constantly driven by "Entdeckerlust," the lust to discover. Analytical and virtuosic.
Your lifestyle in 5 words?
In motion, pulsating, straightforward.
Which books, newspapers or magazines do you read?
TCM books, Die Zeit, Monocle, several architectural magazines such as AD, Coté, Places of Spirit and more.
Which films blow your mind?
A Beautiful Mind, House of Cards, National Geographic.
Person you'd like to sit next to in an airplane?
Coco Chanel – but unfortunately it's too late for that.
What are your favourite destinations around the globe?
South Africa, Stockholm, Berlin, South Tyrol, Vienna.
Your life philosophy?
Life is too short for a "maybe".
Suitcase, Backpack or Weekender?
A suitcase and a car.
Life is…
a playground deluxe.
More local soulmates in Austria, Vienna
Discover more perfect 24 hours
Your daily travel inspiration
10 mal GLÜCKLICH IN ... Reiseführer
Hallo liebe Reisefreunde! Unsere GLÜCKLICH IN … Bücher, die wir gemeinsam mit der Süddeutschen Zeitung herausgeben, sind mehr als gewöhnliche Reiseführer. Sie sind eine Hommage an die Lebensfreude. Sie beinhalten unsere persönlichen, handverlesenen Lieblingsorte, Geschichten, Fotos und Zitate. Wir haben unser gesamtes Wissen, tiefgehende Recherche und Herzblut von über 10
WIN 2 NIGHTS AT ALPENLOFT CHALETS IN BAD GASTEIN
Hello lovelies, it's December, the first mountains are white and we celebrate this … Read more
OCTOBER PLAYLIST
Can you believe it? It's already October. Crazy! Here our playlist for you. With lo… Read more