Locations
UlrichSankt-Ulrichs-Platz 1, Wien, Österreich

On weekends they serve breakfast till 3 pm.
KussmaulSpittelberggasse 12, Wien, Österreich

The Kussmaul not only serves a tasty breakfast, but has a very nice interior too.
The Guesthouse ViennaFührichgasse 10, Wien, Österreich

The brasserie and bakery is open all year round and you can have breakfast every day until 11pm.
Hotel LaméeRotenturmstraße 15, Wien, Österreich

The hotel's interior reflects Vienna perfectly.
Hotel am BrillantengrundBandgasse 4, Wien, Österreich

Not only a beautiful hotel but also a creative hub.
UrbanautsFavoritenstraße 17, Wien, Österreich

Former shops turned into hotel rooms - very unique!
Er-IchGriechengasse 7, Wien, Österreich

So much more than a hair salon, it's actually more of a gossip and news centre ;)
BellariaMuseumstraße 3, Wien, Österreich

A cinema where you feel like you've travelled back in time!
HofburgHofburg, Wien, Österreich

Gaze at the stunning old tableware from the imperial households.
Altmann & KühneGraben 30, 1010 Wien, Österreich

Home of chocolate delights since forever!
Wilhelm Jungmann & NeffeAlbertinaplatz 3, Wien, Österreich

THE store for real gentlemen and everybody who loves high quality fabrics.
R. Horn's WienBräunerstraße 7, Wien, Österreich

High quality leather items.
Mühlbauer HutmanufakturFranz-Josefs-Kai 15, Wien, Österreich

Tastefully designed hats for her and him, since 1903.
VintagerieNelkengasse 4, Wien, Österreich

Fabulous vintage furniture and just a nice shop where you can come by to sip a bit of pink champagne.
DemelKohlmarkt 14, Wien, Österreich

Have a piece of cake downstairs and chat with locals.
Conditorei SlukaRathauspl. 8, Wien, Österreich

Away from the touristy paths and perfect for a piece of cake and checking out Austrian celebrities.
Café JelinekOtto-Bauer-Gasse 5, Wien, Österreich

A cozy, old-fashioned café.
Café KorbBrandstätte 9, Wien, Österreich

A Vienna institution and definitely worth seeing. Have "Apfelstrudel" there!
TrzesniewskiDorotheergasse 1, Wien, Österreich

Viennese specialties and tasty sandwiches for a quick bite in between your day.
Zur HerknerinWiedner Hauptstraße 36, Wien, Österreich

A down-to-earth Austrian restaurant run with love and passion!
Rudi's BeislWiedner Hauptstraße 88, Wien, Österreich

Call to book a table in advance, otherwise you might miss these fantastic, typical Austrian dishes.
WoracziczkySpengergasse 52, Wien, Österreich

You have to try Vienna's best "Backhendl" (deep fried chicken) here! Absolutely delicious!
Roberto American BarBauernmarkt 11-13, Wien, Österreich

Quite a new bar but already very popular, and for good reason.
Bonbonniere BarSpiegelgasse 15, Wien, Österreich

Said to be the oldest bar in Vienna and truly a one-of-a-kind experience - see it, feel it!
Blaue BarPhilharmoniker Str. 4, Wien, Österreich

You'll find this nice bar inside the Hotel Sacher - a great spot to have a drink after going to the theatre or the cinema.
Hengl - HaselbrunnerIglaseegasse 10, Wien, Österreich

One of the most charming "Heuriger" in the area and their cherry and apricot strudel is just too good to be true!
VolksgartenpavillonVolksgarten Pavillon, Volksgarten, Wien, Österreich

The pavilion was built in the 1950s and is a magical place for warm summer nights. The venue is used for different kinds of parties.
Bad VöslauMaital 2, Bad Vöslau, Österreich

Thermal baths, a little bit outside of the city (easily accessible with public transport) but perfect for hot summer days to cool off in an atmosphere just like ancient times.
'The most beautiful nights in Vienna are spontaneous.'
My thoughts about Vienna
What do you love about your destination?
I agree with Ioan Holender, the former Vienna State Opera director: "I respect and I have a great sympathy for Vienna because there is no other city in the world with such an interest for music and theatre in general." Vienna itself is a large theatre stage with daily operettas and picture-perfect scenery.
Which music fits best to your destination?
Lou Rawls, Dionne Warwick, and Donna Summer.
What's a "must do" in your destination?
I like to see cities from above, so have coffee at the Sofitel Hotel (Le Loft Restaurant). The ceiling was designed by artist Pipilotti Rist. Sofitel Hotel, Praterstraße 1.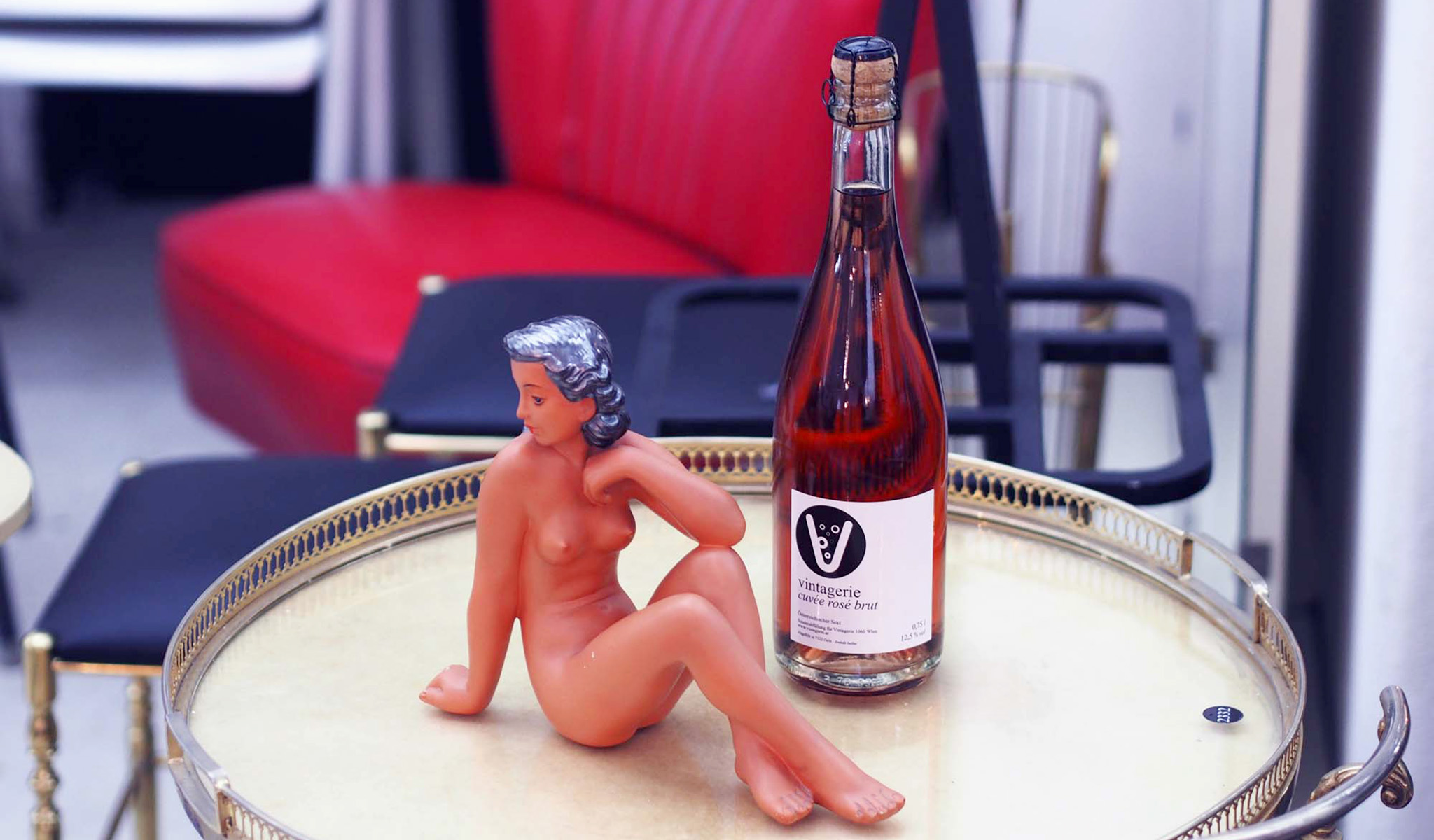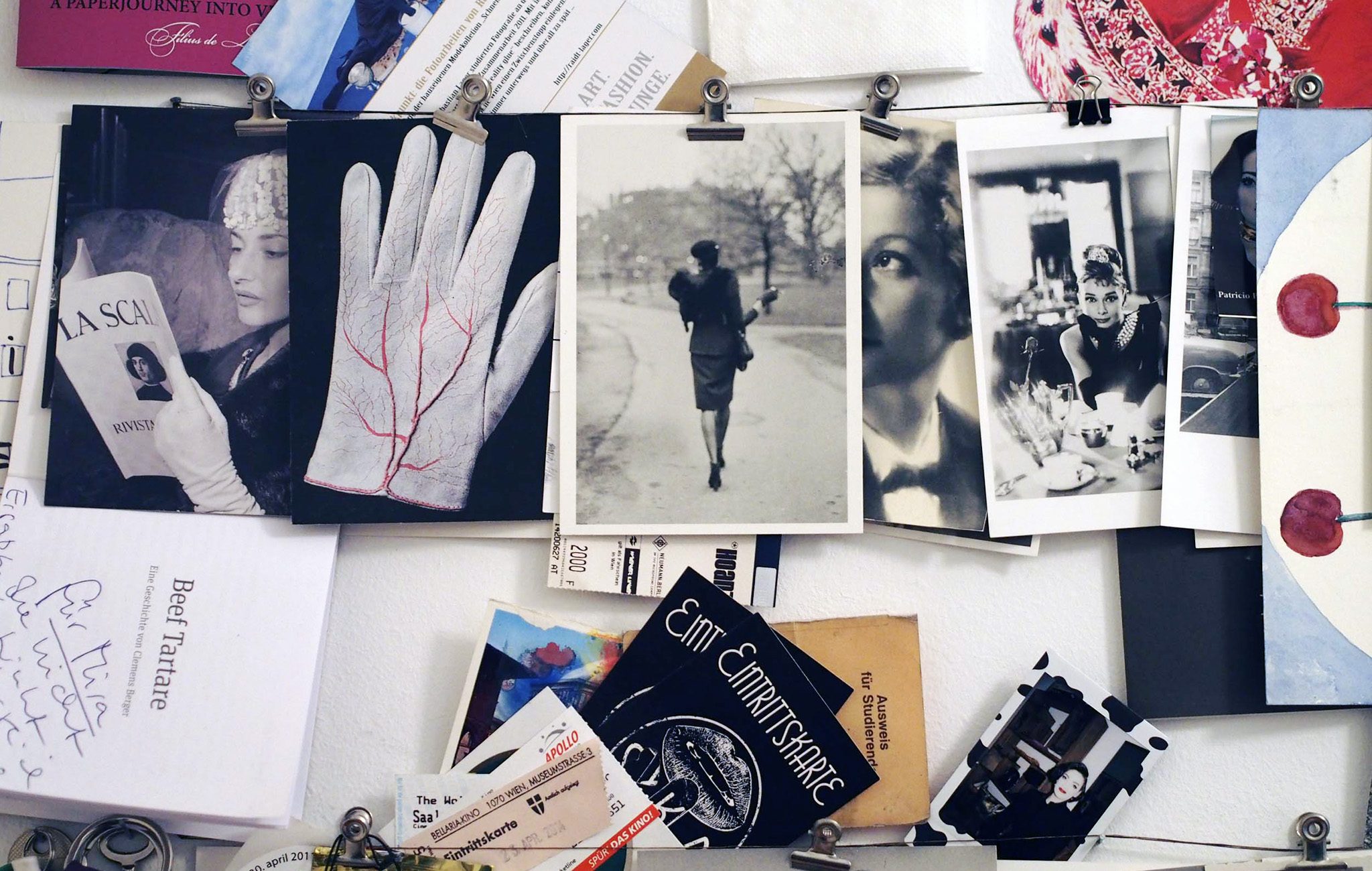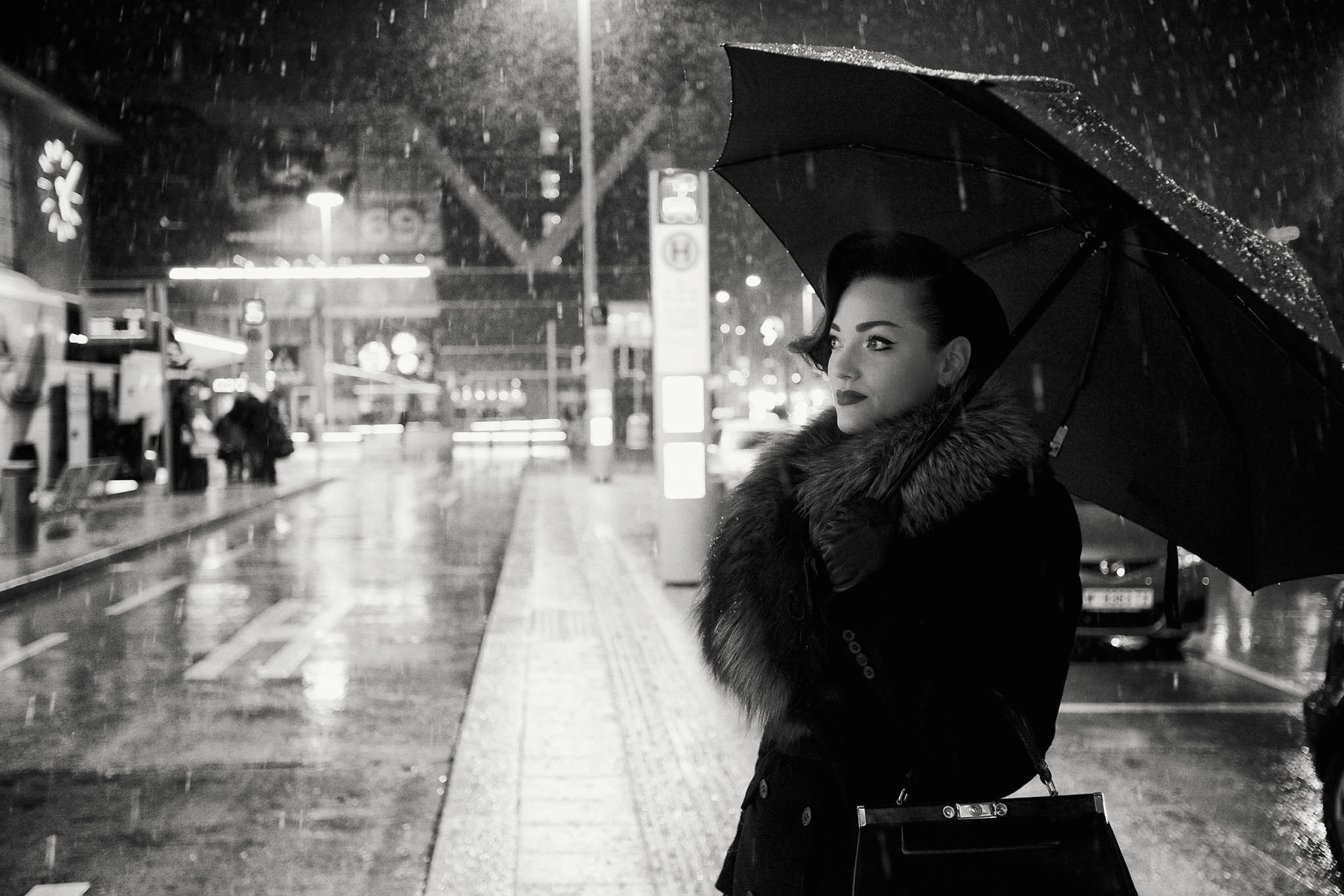 Take a vacation into My life
What's your background?
Since 2011 I've been writing "Mira Kolenc | Ein Feldforschungsprojekt", a blog about my interpersonal encounters, especially in Vienna. Since 2014 I've also been a columnist for Option Magazine. Currently l live and work in Berlin.
What is the best moment of the day?
When the night begins.
How would a good friend describe you?
Humorous.
Your lifestyle in 5 words?
There is always something to discover.
Which books, newspapers or magazines do you read?
I'm always looking for something new, at the moment I'm reading "Aus dem Berliner Journal" by Max Frisch.
Which films blow your mind?
There are many, but I'm always in love with the movies from Pier Paolo Pasolini, Federico Fellini, Paolo Sorrentino, and Wes Anderson.
What are your favourite destinations around the globe?
I love Venice (in fall or winter) and London/Great Britain.
Your life philosophy?
Always be elegant, polite, thankful for what you have, curious about life, and don't miss the chance to rejoice about the little things. Treat others as you want them to treat you.
Suitcase, Backpack or Weekender?
Suitcase(s).
What else should we know about you?
Sunshine is beautiful, but there is no need for anything above 27 degrees (celsius).
Travelling is…
excitation, liveliness, adventure.
Life is…
"a combination of good luck and bad luck, and every life is both ordinary and extraordinary."
More local soulmates in Austria, Vienna
Discover more perfect 24 hours
Your daily travel inspiration
10 mal GLÜCKLICH IN ... Reiseführer
Hallo liebe Reisefreunde! Unsere GLÜCKLICH IN … Bücher, die wir gemeinsam mit der Süddeutschen Zeitung herausgeben, sind mehr als gewöhnliche Reiseführer. Sie sind eine Hommage an die Lebensfreude. Sie beinhalten unsere persönlichen, handverlesenen Lieblingsorte, Geschichten, Fotos und Zitate. Wir haben unser gesamtes Wissen, tiefgehende Recherche und Herzblut von über 10
WIN 2 NIGHTS AT ALPENLOFT CHALETS IN BAD GASTEIN
Hello lovelies, it's December, the first mountains are white and we celebrate this … Read more
OCTOBER PLAYLIST
Can you believe it? It's already October. Crazy! Here our playlist for you. With lo… Read more