Locations
The Guesthouse ViennaFührichgasse 10, Wien, Österreich

We love their amazing brunch, the laid-back atmosphere and the stylish interior.
BurggartenBurggarten, Josefsplatz, Wien, Österreich

Take a lazy stroll through this beautiful park and sit down somewhere on the grass to enjoy the sun, read a book or take a little nap.
PalmenhausHanuschgasse, 1010 Wien, Österreich

Have a coffee sitting on the lovely terrace and take a look at the wonderful butterflies inside the greenhouse!
Goldenes QuartierGoldenes Quartier, Tuchlauben, Wien, Österreich

This district is a must-visit for all fashion lovers who feel like splurging on a designer bag.
Lederleitner HomeTuchlauben 7A, Wien, Österreich

An amazing and definitely addictive interior store selling the most beautiful interior décor.
DonaukanalUntere Donaustraße 27, 1020 Wien, Österreich

Walking along the Donaukanal, you will find many cool pop-up restaurants and bars.
Tel Aviv BeachDonaukanal Str. 26, Wien, Österreich

Summer feelings galore, amazing Mediterranean food and the best lemonade in town - don't miss this place-to-be!
Motto am FlussFranz-Josefs-Kai 2, Wien, Österreich

A delightful café located on a stationary boat which offers incredible cakes and an all-day breakfast sandwich that will knock your socks off.
OmkPraterstraße 16, Wien, Österreich

Asian fusion kitchen takeaway food that we could eat every day!
Sofitel / Das LoftPraterstraße 1, Wien, Österreich

Drinks with a view, best enjoyed at nighttime when you can gaze at all the lights of beautiful Vienna.
25hours Hotel / DachbodenLerchenfelder Str. 1-3, Wien, Österreich

The rooftop bar of the hotel is a cool and casual place for having drinks. It is located right in Vienna's exciting district Museumsquartier.
'We write and create together and share our passion with young women across the German speaking countries of Europe on a daily basis.'
Our thoughts about Vienna
What do you love about your destination?
Vienna is perfect for everyone – literally. It has so much to offer for young people, without neglecting its cultural and historic background. Are you a foodie? The restaurant scene is great. Do you love music? Try a concert at the opera. Are you into history? Visit one of the many museums. Are you just looking for a good time? Take a stroll through the city and let yourself be enticed by all the beauty around you.
What's a "must do" in your destination?
Go through the city with open eyes and always look up! The most beautiful buildings are lined up along the Ring, which is a street enclosing the first district. If you take a walk around, you'll basically cross all of the most important sights like the imperial theatre, city hall, old university and many more!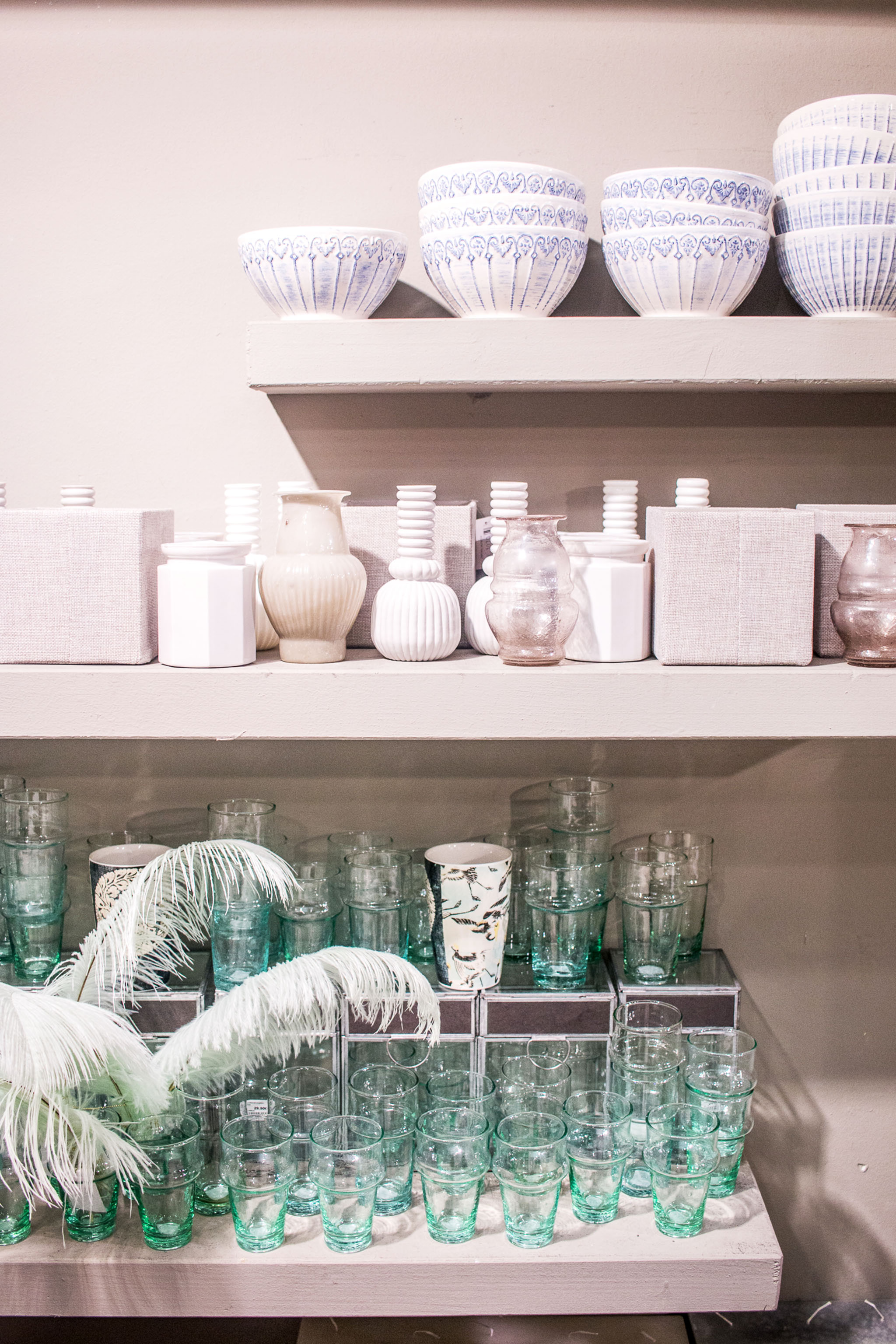 Take a vacation into Our life
What's your background?
We are both full-time bloggers who met at an apartment viewing in Vienna four years ago and fell head over heels for each other. We are both passionate about photography, blogging and writing (we already had our separate blogs back then). The friendship quickly grew into something very special and a few months after our first meeting, we decided to launch our online magazine "The Daily Dose" together. Ever since then, we've been writing and creating together and sharing our passion with young women across all German speaking countries of Europe on a daily basis, as well as assisting companies who are looking for a bit of help when it comes to their social media presence.
What is the best moment of the day?
When we have our first coffee – preferably together at the office!
What inspires you?
Women that are passionate about what they're doing and follow their dreams!
How would a good friend describe you?
Creative, innovative and honest.
Your lifestyle in 5 words?
Travel, Fashion, Business, all of the pretty things and good food.
Which books, newspapers or magazines do you read?
Neon, Spiegel, Standard, InStyle, Vogue, Harper's Bazaar, Porter Magazine and books of all sorts.
Which films blow your mind?
House of Cards, Suits, real life documentaries and everything that involves Pablo Escobar.
Person you'd like to sit next to in an airplane?
Katharina: Chiara Ferragni.
Viktoria: Nate Berkus.
What are your favourite destinations around the globe?
New York, California, Maui, Paris, Abu Dhabi.
Your life philosophy?
Always have a positive outlook on life, be kind to others and spend your time doing what you love!
Suitcase, Backpack or Weekender?
100% suitcase!
What else should we know about you?
We love to discover new places, new restaurants, new trends – life is too short to be doing the same things over and over again.
Life is…
beautiful and spontaneous.
Photos by The Daily Dose – Viktoria Heiler & Katharina Schmalzl and Sonja Petrkowsky.
More local soulmates in Austria, Vienna
Discover more perfect 24 hours
Your daily travel inspiration
10 mal GLÜCKLICH IN ... Reiseführer
Hallo liebe Reisefreunde! Unsere GLÜCKLICH IN … Bücher, die wir gemeinsam mit der Süddeutschen Zeitung herausgeben, sind mehr als gewöhnliche Reiseführer. Sie sind eine Hommage an die Lebensfreude. Sie beinhalten unsere persönlichen, handverlesenen Lieblingsorte, Geschichten, Fotos und Zitate. Wir haben unser gesamtes Wissen, tiefgehende Recherche und Herzblut von über 10
WIN 2 NIGHTS AT ALPENLOFT CHALETS IN BAD GASTEIN
Hello lovelies, it's December, the first mountains are white and we celebrate this … Read more
OCTOBER PLAYLIST
Can you believe it? It's already October. Crazy! Here our playlist for you. With lo… Read more