Locations
Slate96 Curtain Rd, London, Vereinigtes Königreich

This urban style day-time coffee bar serves seriously good coffee and tasty snacks. Some are even gluten free.
Goodhood Store151 Curtain Rd, London, Vereinigtes Königreich

This is the best spot for getting really slick, urban streetwear. Just across the street you'll find their branch Goodhood Life Store.
White Cube Gallery25-26 Masons Yard, London, Vereinigtes Königreich

This one and the even bigger site in Bermondsey are both very worth visiting. The galleries are famous for their extraordinary artworks and changing exhibitions.
Patty & Bun Burger54 James Street, London, Vereinigtes Königreich

A nice little burger joint with several branches in the city. I highly recommend the Ari Gold Burger.
Elder GardensLamb Street, London, Vereinigtes Königreich

Stroll through Old Spitalfields Market, grab a coffee to-go and lie down in the Elder Gardens to rest for a while.
Tonkotsu63 Dean Street, London, Vereinigtes Königreich

The Soho based restaurant Tonkotsu is famous for its delectable ramen dishes.
Rochelle CanteenRochelle School Arnold Cir, London E2 7ES, Vereinigtes Königreich

A wonderful breakfast place in Shoreditch. Slightly hidden, you enter through a tiny door in the wall of an old Victorian school on Arnold Circus.
Selfridges & Co.400 Oxford St, London W1C 2PL, Vereinigtes Königreich

Ask for the brand Haeckels. They produce the best natural hair and skin products, as well as fragrances.
'Stay positive and stay surrounded by people who inspire you.'
My thoughts about London
What do you love about your destination?
It's so diverse, it's really a thousand cities rolled into one. It's a great place to come and discover something your never knew you needed.
Which music fits best to your destination?
Thomas Mapfumo – 'shumba'.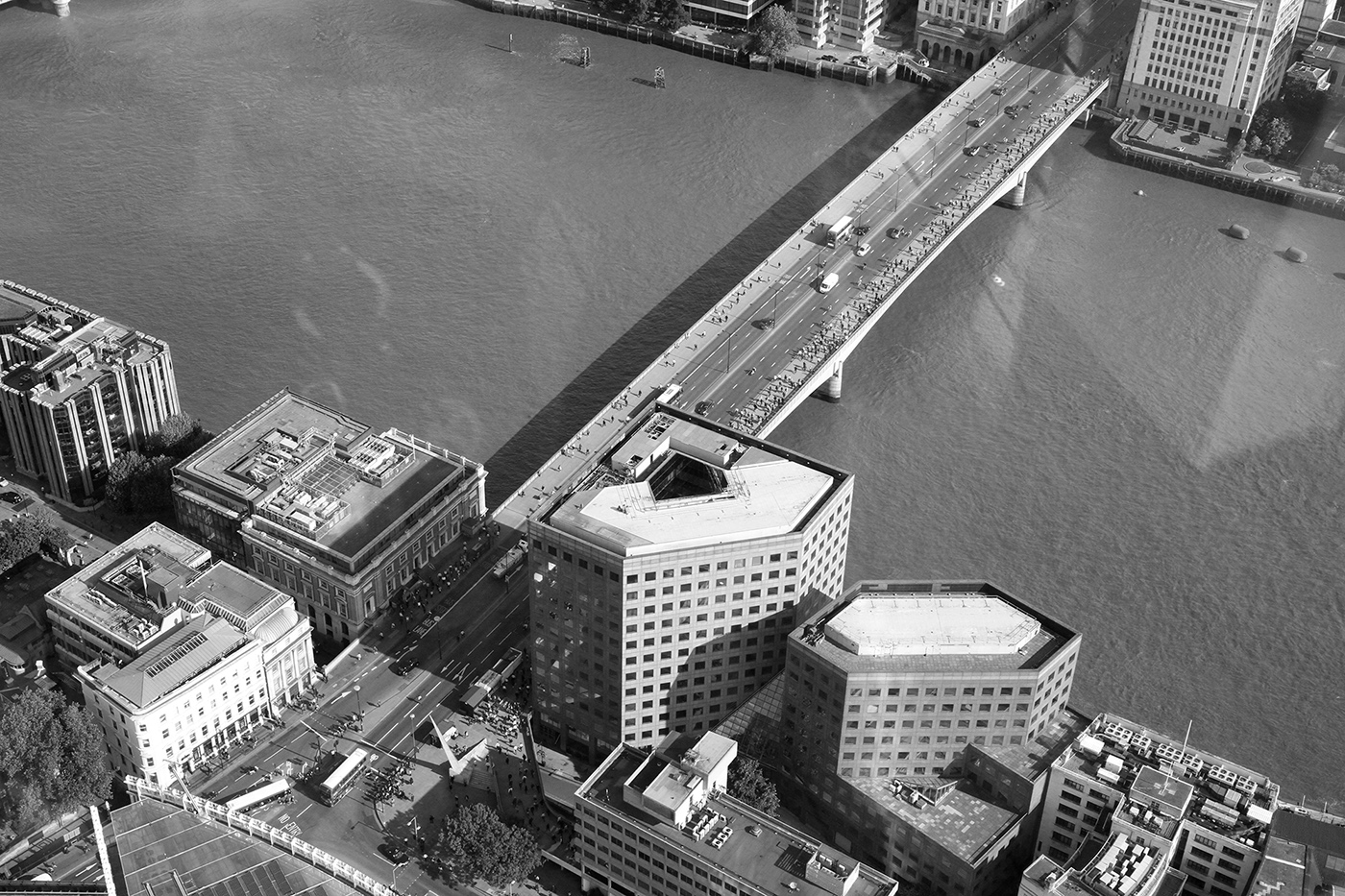 Take a vacation into My life
What's your background?
I was born in Zimbabwe and raised on the coast of England, in Leigh-on-sea.
What inspires you?
I am inspired by sculptural art and design work that really makes the viewer feel a different perspective. I particularly admire monumental work that takes form as a lead and not just function.
How would a good friend describe you?
Always aware and creating from a new perspective.
Your lifestyle in 5 words?
Panoramic, surprising, connected, colourful, fast.
Which books, newspapers or magazines do you read?
ThisisColossal (blog) / Cereal / Monocle / IDEAT contemporary life.
Which films blow your mind?
The eye has to travel : Diana Vreeland / Darjeeling limited / Tangerine / Drive / Into the Wild.
Person you'd like to sit next to in an airplane?
Ai Wei Wei.
What are your favourite destinations around the globe?
Tokyo, Milan, Brooklyn NYC, Victoria Falls (Zimbabwe).
Your life philosophy?
Stay positive! And stay surrounded by people who inspire you.
Suitcase, Backpack or Weekender?
Backpack.
What else should we know about you?
I ride everywhere and have slowly built up a small collection of vintage bikes. I sometimes enjoy bringing new experiences and elements from my environment to private commissions / projects.
London is continuously changing… I love getting lost in my own city.
Travelling is…
exploration. Pattern, colour and design can be found everywhere.
Life is…
love and being in the moment.
Your daily travel inspiration
10 mal GLÜCKLICH IN ... Reiseführer
Hallo liebe Reisefreunde! Unsere GLÜCKLICH IN … Bücher, die wir gemeinsam mit der Süddeutschen Zeitung herausgeben, sind mehr als gewöhnliche Reiseführer. Sie sind eine Hommage an die Lebensfreude. Sie beinhalten unsere persönlichen, handverlesenen Lieblingsorte, Geschichten, Fotos und Zitate. Wir haben unser gesamtes Wissen, tiefgehende Recherche und Herzblut von über 10
WIN 2 NIGHTS AT ALPENLOFT CHALETS IN BAD GASTEIN
Hello lovelies, it's December, the first mountains are white and we celebrate this … Read more
OCTOBER PLAYLIST
Can you believe it? It's already October. Crazy! Here our playlist for you. With lo… Read more