Locations
Milch FeinkostDitmar-Koel-Straße 22, Hamburg, Germany

This place used to be a milk store in the 50s. The cool interior keeps the memory of that era alive, and they serve great coffee from small and local roasters.
Rain CafeateryGroße Rainstraße 15, Hamburg, Germany

Awesome coffee and a great lunch spot, too.
CarrouxElbchaussee 583, Hamburg, Germany

More coffee – try their very own special mixture of roasting coffee.
Blumen GraafKanzleistraße 25, Hamburg, Germany

My personal flower and decoration paradise.
Entenwerder 1Entenwerder1, Entenwerder, Hamburg, Germany

Get the ball rolling on a great day in Hamburg with breakfast here. Comes with a side of endless views of the river Elbe.
Winkel van Sinkel / Public Coffee RoastersWexstraße 28, Hamburg, Germany

Check out this store for some beautiful plant decor, stationery and tableware for your home. Next-door neighbours Public Coffee Roasters serve some great coffee as well.
Perle StoreGroßneumarkt 22, Hamburg, Germany

A fantastic store with fashion for the whole family.
Maison FPoolstraße 32, Hamburg, Germany

A concept/interior store I have absolutely fallen in love with – and so will you.
EiskantineKohlhöfen 10, Hamburg, Germany

Their delicious ice cream or a piece of their pastry is the perfect little sugar rush you'll need for a long day in the city.
Marktzeit in der FabrikBarnerstraße 36, Hamburg, Germany

This wonderful neighbourhood market is a great place to start the weekend. Meet up with your friends, get a table and start tasting everything around you for hours – heaps of fun!
Die PâtisserieBahrenfelder Str. 231, Hamburg, Germany

Welcome to the sweet life: you'll find the fluffiest croissants here at the French 'Pâtisserie'.
Jö MakrönchenFriedensallee 6, Hamburg, Germany

Macaron-lovers are spoilt for choice in this cute café – vanilla, chocolate, lemon, pistachio, lavendar... you name it!
IsemarktIsestraße 1-73, Hamburg, Germany

Owing to its wealth of wonderful stalls, this food market is a superb place to get some special grocery shopping done.
Atelier FGroße Bleichen 31, Hamburg, Germany

You could throw darts at the menu to order in this French-American restaurant – I guarantee that you'd still love whatever you got, it's that good.
TarteriePaul-Roosen-Straße 31, Hamburg, Germany

Exceptional food, cooked and served with love and an eye for detail.
NilNeuer Pferdemarkt 5, Hamburg, Germany

The food and the lovely outside area have made this restaurant one of my favourite summer treats.
WeinladenPaul-Roosen-Straße 29, Hamburg, Germany

Enjoy a snack platter alongside one of their outstanding wines, in a laid-back atmosphere.
Kleiner DonnerSchulterblatt 73, Hamburg, Deutschland

See some great artists perform live on stage and party with the locals at Kleiner Donner.
Henri HotelBugenhagenstraße 21, Hamburg, Deutschland

An unbeatable location in the city centre and a cosy, welcoming ambience make for some great lodgings for your city adventure!
Fritz im PyjamaSchanzenstraße 101-103, Hamburg, Deutschland

This charming Boutique Hotel in the hip district of Schanzenviertel should be the accommodation of choice for any passionate traveller and design freak.
'The "Hanseat", someone who is born and brought up in Hamburg, is a special type of personality and, coming from an old Hanseatic family myself, this characterisation means a lot to me: I like the values, the Hanseatic handshake, the style.'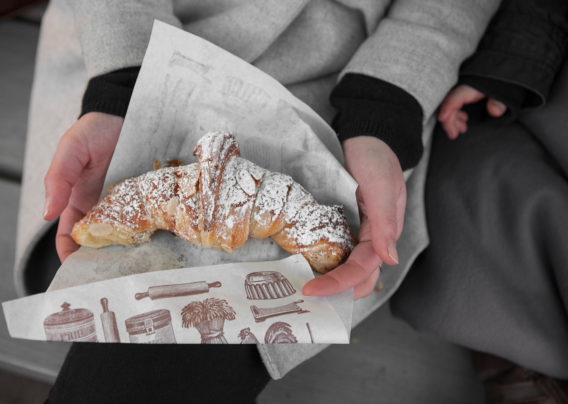 My thoughts about Hamburg
What do you love about your destination?
In Hamburg, everything is very close to everything else. It doesn't take hours to drive from A to B. It's possible to enjoy all of Hamburg's different parts – from the city centre to the suburban countryside – within a few days. I love living close to the 'Waterkant', as you say in Hamburg. I can see the horizon nearly every single day. The traditional part of Hamburg is what I also like and strongly feel. The 'Hanseat', someone who is born and brought up in Hamburg, is a special type of personality and, coming from an old Hanseatic family myself, this characterisation means a lot to me (and might also be the reason for my coffee addiction): I like the values, the Hanseatic handshake, the style. Hamburg may not be as overtly trendy or as hyperactive as, say, Berlin, but I absolutely never get bored here.
Which music fits best to your destination?
From classic to electronic – as with the city itself, there is no uniformity.
What's a "must do" in your destination?
Go all the way up the Sankt Michaelis church for a 360° panorama of the city; visit the fish market on Sunday mornings; have a 'Labskaus' (local potato/meat dish); walk along the Elbe or Alster river, or hop aboard a ferry; visit the Hafencity and the Elbphilharmonie concert hall on one bank of the river and the old town district of Speicherstadt on the other.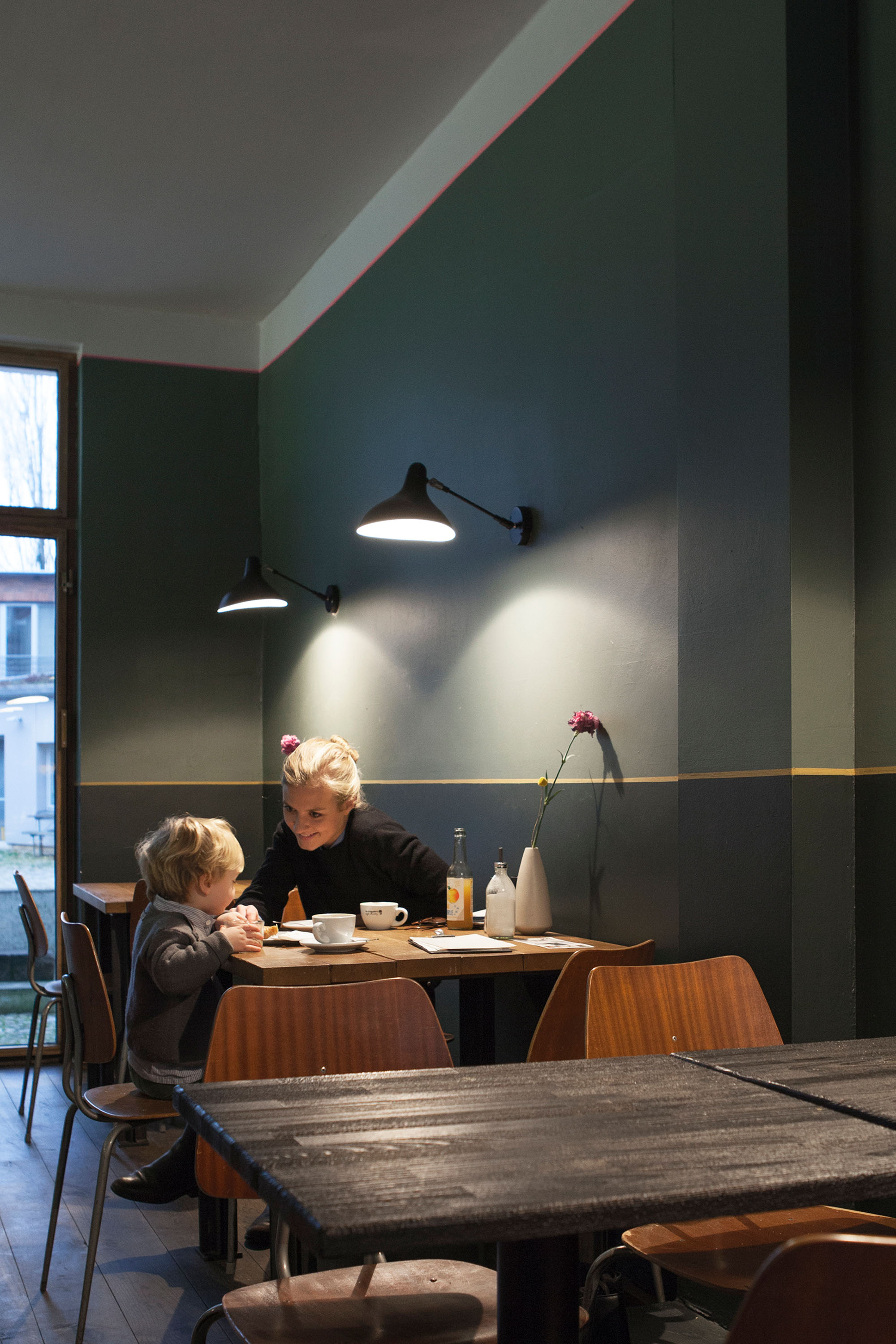 Take a vacation into My life
What's your background?
I was born and raised in Hamburg. After I finished school I went off for work and travelling the world but in the end I came back for my family and a job I love. The plan is to leave again and live abroad for a few years but so far I haven't decided where to go.
What is the best moment of the day?
The mornings, I'm an enthusiastic early bird.
What inspires you?
My son and interviews with interesting people (especially women who have created something).
How would a good friend describe you?
Workaholic, always keeps smiling, bit frantic, wild gestures, easy going mama bird.
Your lifestyle in 5 words?
Friends and family, good food and interior.
Which books, newspapers or magazines do you read?
I like books such as 'The Girls' (Emma Cline) and on lazy Sundays I love to read 'Die Welt am Sonntag' or 'Die Zeit'. 'Places of Spirit' is my favourite interior magazine.
Which films blow your mind?
'Chef's table' and 'House of Cards'…but last movie? I don't even remember when I was at the cinema last time…
What are your favourite destinations around the globe?
Cape Town, Sydney, London, South of France and almost all of Italy.
Your life philosophy?
You live your life forward and understand it backwards.
Suitcase, Backpack or Weekender?
Weekender.
Travelling is…
one of the most important things in my life.
Life is…
weird and challenging but so, so beautiful.
Your daily travel inspiration
10 mal GLÜCKLICH IN ... Reiseführer
Hallo liebe Reisefreunde! Unsere GLÜCKLICH IN … Bücher, die wir gemeinsam mit der Süddeutschen Zeitung herausgeben, sind mehr als gewöhnliche Reiseführer. Sie sind eine Hommage an die Lebensfreude. Sie beinhalten unsere persönlichen, handverlesenen Lieblingsorte, Geschichten, Fotos und Zitate. Wir haben unser gesamtes Wissen, tiefgehende Recherche und Herzblut von über 10
WIN 2 NIGHTS AT ALPENLOFT CHALETS IN BAD GASTEIN
Hello lovelies, it's December, the first mountains are white and we celebrate this … Read more
OCTOBER PLAYLIST
Can you believe it? It's already October. Crazy! Here our playlist for you. With lo… Read more