Locations
Kafi SchnapsKornhausstrasse 57, Zürich, Schweiz

Cozy café and bed & breakfast with delicious homemade food.
CareddaJosefstrasse 119, Zürich, Schweiz

The most authentic Italian café with the best panini sandwiches and pastries in town.
Bürkliplatz flea marketBürkliplatz, Zürich, Schweiz

Summertime only. Here you'll find classy and original vintage pieces. Lake view included!
Kanzlei flea marketKanzleistrasse 56, Zürich, Schweiz

All-year urban flea market. You never know what gem you're about to discover.
On y vaZähringerpl. 15, Zürich, Schweiz

Clothing and accessories store offering a nice selection of unique brands.
Making ThingsGeroldstrasse 23, Zürich, Schweiz

Their style is simple but still very unique.
Kitchener PlusViaduktstrasse 47, Zürich, Schweiz

Clothing, accessories, and little things in the up-and-coming Viadukt shopping area. Go check out the neighbourhood.
Bogen33Geroldstrasse 33, Zürich, Schweiz

Design and vintage furniture store. Here you'll find a lot of design classics and unique pieces.
WalterGeroldstrasse 15, Zürich, Schweiz

Beautiful store for vintage and industrial furniture focusing on Nordic design.
EinzigartJosefstrasse 36, Zürich, Schweiz

Nice selection of furniture and little things for your home.
Unterer or Oberer LettenLettensteg, Zürich, Schweiz

Unique spot for a swim in the river Limmat. Zurich offers more than 20 public places like this. Definitely a must do in summer.
WerdinselWerdinsel, Zürich, Schweiz

Quiet little island in the river, located a bit outside of the city.
SalonWeststrasse 20, Zürich, Schweiz

Beautifully designed bistro/restaurant with a changing menu, offering typical Swiss and French cuisine.
CaminoFreischützgasse 4, Zürich, Schweiz

Cozy and relaxed restaurant, offering simple but great food with a twist. Best food in town.
Les HallesPfingstweidstrasse 6, Zürich, Schweiz

A beautiful market hall including bars, tapas bars, restaurants, and gourmet shops in the up-and-coming industrial Zurich West area.
Sport BarKanzleistrasse 76, Zürich, Schweiz

Cool bar with superb drinks.
Kaiser FranzRolandstrasse 22, Zürich, Schweiz

The perfect place for the best selection of beers and for watching football.
GonzoLangstrasse 135, Zürich, Schweiz

It never got weird enough for me.
HiveGeroldstrasse 5, Zürich, Schweiz

Legendary electronic music club.
ZukunftDienerstrasse 33, Zürich, Schweiz

Home of good music. Great night club with a special selection of bands and DJs.
'There are too many great things about Zurich to write them all down.'
My thoughts about Zurich
What do you love about your destination?
That it's metropolitan, creative, international, and rich, but still alternative, clean, and picturesque, offering tons of possibilities for swimming and electronic music. It's also full of open-minded, well-connected, good looking people.
Which music fits best to your destination?
Electronic music all the way!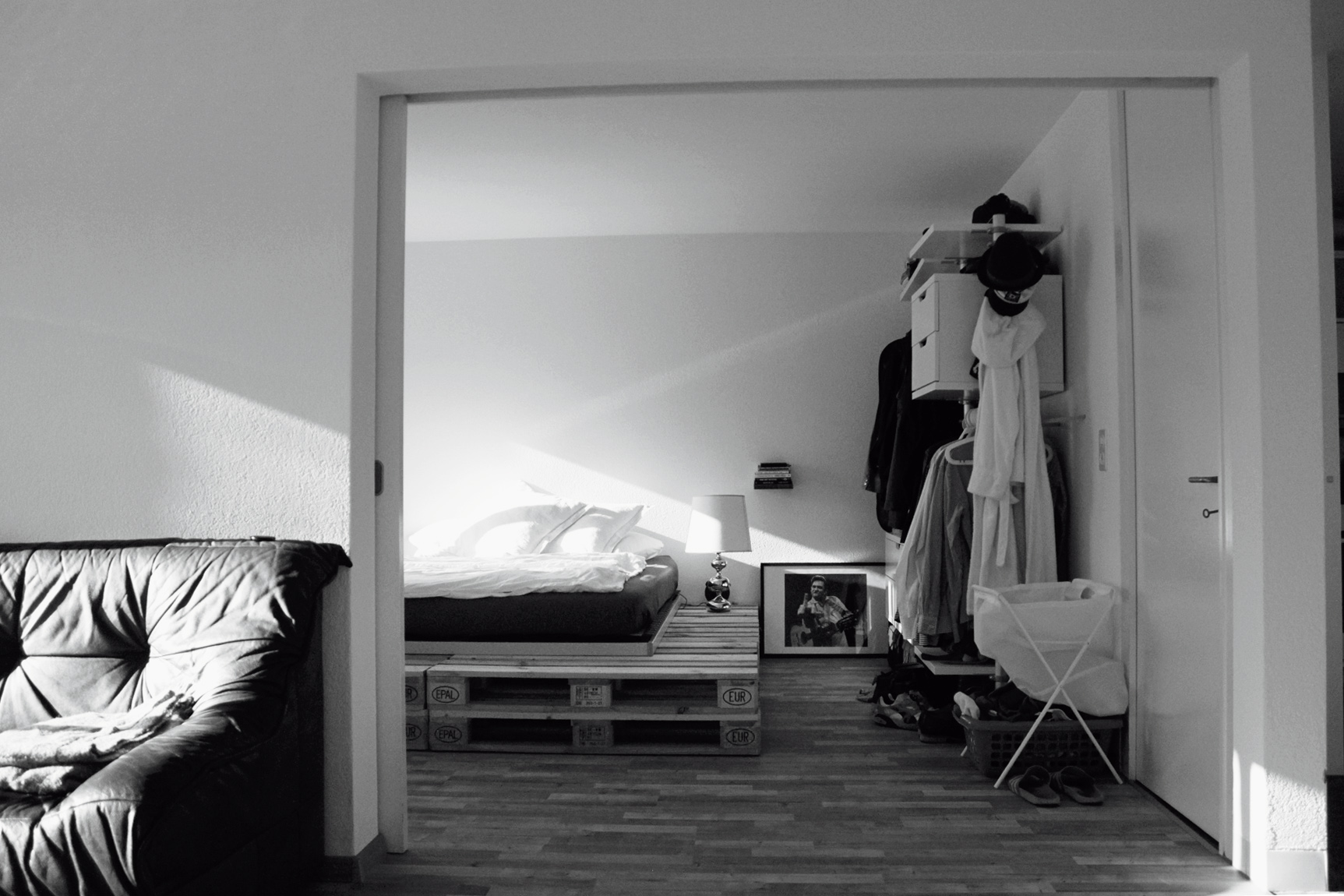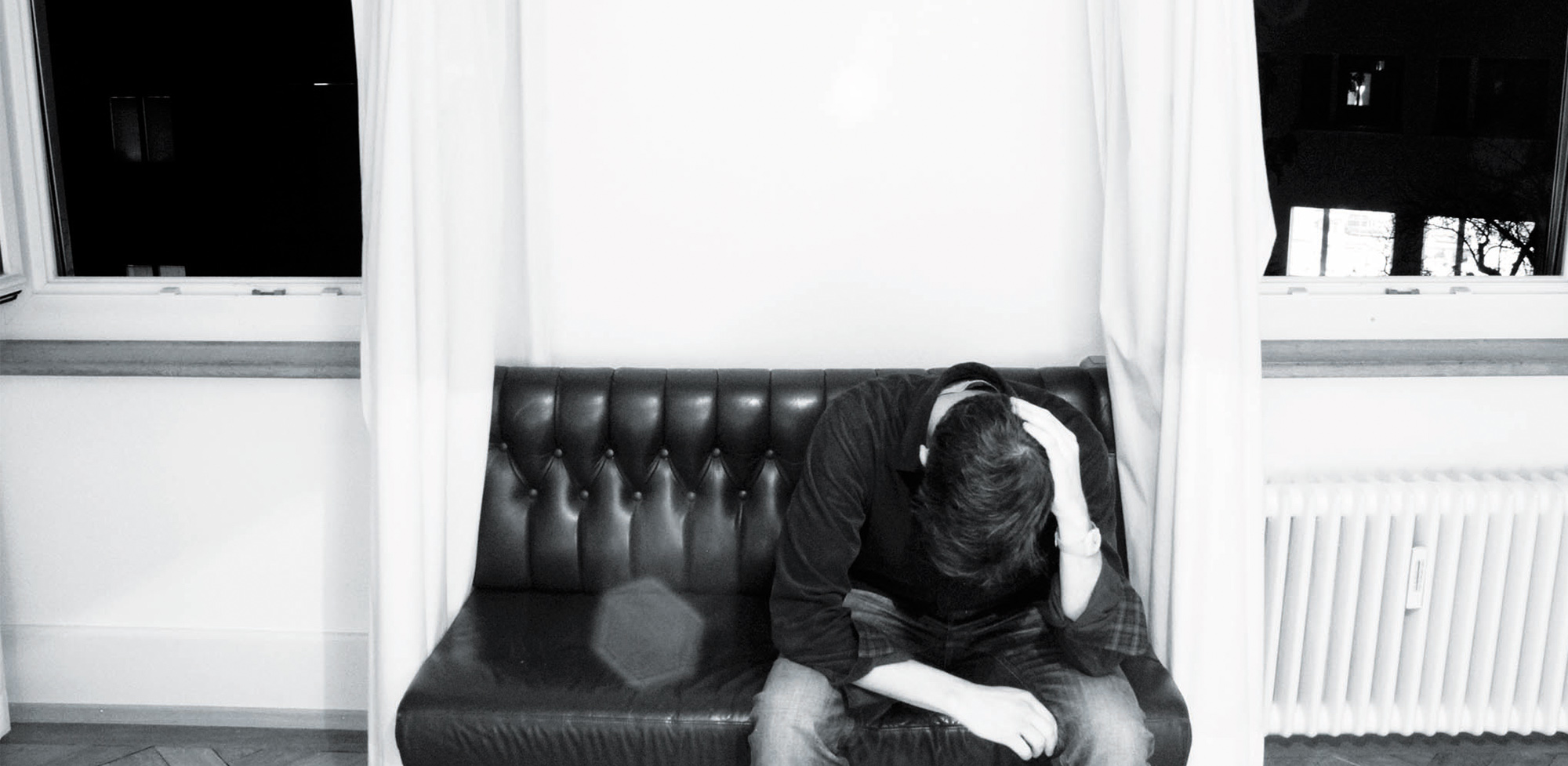 Take a vacation into My life
What's your background?
I am an open-minded, curious, business professional with a passion for music, sports, and culture.
What is the best moment of the day?
Spending a summer sunset on the river or the lake with friends.
What inspires you?
My friends and family.
How would a good friend describe you?
Good one ;) I hope he would describe me as open-minded, creative, and reliable.
Your lifestyle in 5 words?
Driven by curiosity.
Which books, newspapers or magazines do you read?
I enjoy books by Gillian Flynn and Don Winslow. Magazines: Neon, Artcollector, Business Punk.
Which films blow your mind?
Films: 25th Hour, Flight, Her.
TV series: Californication, True Detective. I also like Spike Lee movies.
Person you'd like to sit next to in an airplane?
Franz Beckenbauer.
What are your favourite destinations around the globe?
Ibiza, New York, Copenhagen, Zurich.
Your life philosophy?
Be positive.
Suitcase, Backpack or Weekender?
Weekender.
What else should we know about you?
What you see is what you get.
Travelling is…
important to broaden your horizons; and of course a lot of fun!
Your daily travel inspiration
10 mal GLÜCKLICH IN ... Reiseführer
Hallo liebe Reisefreunde! Unsere GLÜCKLICH IN … Bücher, die wir gemeinsam mit der Süddeutschen Zeitung herausgeben, sind mehr als gewöhnliche Reiseführer. Sie sind eine Hommage an die Lebensfreude. Sie beinhalten unsere persönlichen, handverlesenen Lieblingsorte, Geschichten, Fotos und Zitate. Wir haben unser gesamtes Wissen, tiefgehende Recherche und Herzblut von über 10
WIN 2 NIGHTS AT ALPENLOFT CHALETS IN BAD GASTEIN
Hello lovelies, it's December, the first mountains are white and we celebrate this … Read more
OCTOBER PLAYLIST
Can you believe it? It's already October. Crazy! Here our playlist for you. With lo… Read more