Locations
PanoHinterstadt 12, Kitzbühel, Austria

Everything here is made with lots of love and passion for tradition and local produces.
Helmut EderSterzinger Platz 3, Kitzbühel, Austria

I can never pass by this store without taking a look inside, wishing I could buy everything they have in store.
Das Café BurgstallKitzbüheler Str. 71, Kirchberg in Tirol, Austria

Enjoy a really great breakfast with homemade bread and excellent coffee!
ZaubereiBirkenweg 8, Ellmau, Austria

The café Zauberei is where I go every time I'm in the near by village Ellmau. It's a wonderful breakfast and lunch spot!
SchwarzseeSchwarzseestraße 88 6370 Kitzbühel, Austria

The lake is perfect for a little workout: walk or run around the lake, do some exercises on the fitness trail and jump into the lake afterwards.
Badesee KirchbergSeestraße 50, Kirchberg in Tirol, Austria

This is my favourite lake for long summer days!
WildparkWildpark Aurach, Wildparkweg, Aurach bei Kitzbühel, Austria

Whenever I long for some quiet and peaceful hours I come up here and go for a walk. It's balm for my soul!
Gasthof HagsteinHagsteinweg 91, Kitzbühel, Österreich

Their sun terrace is a wonderful place to enjoy the beautiful panoramic view over the Kitzbühel Alps.
Rosi's SonnbergstubnOberaigenweg 101-103, Kitzbühel, Austria

Indulge in delicious local cuisine in a very cosy atmosphere!
HornköpflhütteRied am Horn 8, Kitzbühel, Austria

Both in summer and in winter this charming mountain hut is the perfect stop for all skiers, mountain bikers and hikers.
Maierl AlmKrinberg 14, Kirchberg in Tirol, Austria

Experience typical Austrian delicacies prepared in a creative and lovely way. The chalets of the Maierl Am are also beautiful to stay at, perfect for bigger groups and families!
Bei TomschyHahnenkamm 1, 6370 Kitzbühel, Österreich

The place to be on a Saturday afternoon in Kitzbühel: dance all day long to cool house music and enjoy this incredible mountain panorama in front of you!
HochbrunnBrunn 40, Kirchberg in Tirol, Austria

When you're on the slopes and need something to get warm again, come here and have a chocolate chilly shot!
Saukaserstub'nSaukaserweg 14, Jochberg, Austria

My favourite restaurant in the area, I always have the truffle cordon bleu here – so good!
1st LobsterIm Gries 6, Kitzbühel, Austria

You're a fan of surf 'n' turf done right? Then this is where you have to go, the restaurant 1st Lobster!
Leo's LandhäuselObere Gänsbachgasse 8, Kitzbühel, Austria

Don't miss out on their legendary Schnitzel!
Reisch BarFranz-Reisch-Straße 3, Kitzbühel, Austria

The bar of the hotel Reisch is a cool place for having drinks and celebrating the end of another beautiful day in Kitzbühel.
Fünferl / Club Take FiveFranz-Reisch-Straße 1, Kitzbühel, Austria

First it's some drinks at the bar Fünferl before the real party starts at Club Take Five. Kitzbühel life up close!
HillingerRathauspl. 5, Kitzbühel, Austria

I love this elegant wine bar for its nice atmosphere and the great wine, of course.
A-RosaRied Kaps 7, Kitzbühel, Austria

The bar of the hotel A-Rosa is the perfect place to meet with a good friend and enjoy some drinks in front of their fire place.
'The breathtaking panorama and the serenity and peace this place radiates – I don't want that to be missing from my life ever again.'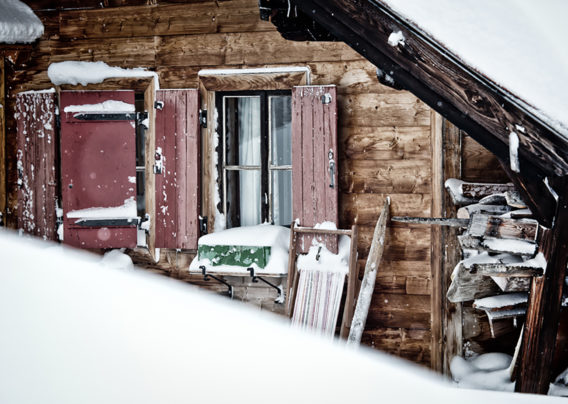 My thoughts about Kitzbühel
What do you love about your destination?
Kitzbühel can be quite glamorous, but it also has a very down-to-earth side.
What's a "must do" in your destination?
Enjoy the truffle cordon bleu at Saukaserstubn and a Saturday at Tomschy.
Take a vacation into My life
What's your background?
I'm a German who has been living in the Austrian town of Kitzbühel for the last six years. I came here to further my career in five-star hotels. After an exciting time in a management position I felt kind of tired of my job. I then started my blog, as I was always recommending restaurants and other places to be in Kitzbühel, since the very day I moved here. It's always been important to me to meet new people, so I decided to take a job as a store manager for the coolest ski fashion store ever (www.uschi-grote.com).
What is the best moment of the day?
There are several: having a lovely breakfast with friends, eating a steak for dinner, dancing to house music or skiing when Kitzbühel is not crowded.
What inspires you?
Meeting new and interesting people, Kitzbühel's nature with its mountains and lakes that are enjoyable all year round, good food alongside a nice glass of wine or a cool beer.
How would a good friend describe you?
Up-to-date, shopaholic, food lover, connoisseur of the good life.
Your lifestyle in 5 words?
Good vibes only, no stress (anymore), enjoy life, love and laugh, eat well.
Which books, newspapers or magazines do you read?
Instyle, Woman, Kitzbüheler Anzeiger.
Which films blow your mind?
I love real-life documentaries and movies based on true stories.
Person you'd like to sit next to in an airplane?
The pilot.
What are your favourite destinations around the globe?
I haven't been to 'exotic' destinations yet but everywhere I've been so far I have only the best memories of. Maybe I just prefer simple classics like Mallorca, Ibiza, London, Madrid, New York.
Your life philosophy?
Enjoy your life – you only have the one.
Suitcase, Backpack or Weekender?
Suitcase!
Travelling is…
learning more about this world, broadening horizons, making memories.
Life is…
better on the slopes, lovely on a beach, cool in the mountains, hot at a party.
First Row Image left © Wolf Lux
Second Row Images left © 1st Lobster
Your daily travel inspiration
10 mal GLÜCKLICH IN ... Reiseführer
Hallo liebe Reisefreunde! Unsere GLÜCKLICH IN … Bücher, die wir gemeinsam mit der Süddeutschen Zeitung herausgeben, sind mehr als gewöhnliche Reiseführer. Sie sind eine Hommage an die Lebensfreude. Sie beinhalten unsere persönlichen, handverlesenen Lieblingsorte, Geschichten, Fotos und Zitate. Wir haben unser gesamtes Wissen, tiefgehende Recherche und Herzblut von über 10
WIN 2 NIGHTS AT ALPENLOFT CHALETS IN BAD GASTEIN
Hello lovelies, it's December, the first mountains are white and we celebrate this … Read more
OCTOBER PLAYLIST
Can you believe it? It's already October. Crazy! Here our playlist for you. With lo… Read more