Locations
Casas da CercaCasas da Cerca, Portugal

A truly hidden gem inside the wonderful "Parque Natural do Sudoeste Alentejano e Costa Vicentina." Stay in one of the three little houses and enjoy the peaceful tranquillity around you!
Praia do MalhãoPraia do Malhao

A lonesome and most wonderful beach, close to the accommodation of Casas da Cerca.
A ChoupanaPraia do Farol, Vila Nova de Milfontes, Portugal

Have the freshest of fish right at the beach and watch the sunset as you enjoy every bite of your delicious meal.
Tasca do CelsoR. dos Aviadores, Odemira, Portugal

Typical Portuguese cuisine in a beautiful setting.
O PescadorRua do Moinho de Vento 23, 7645 Vila Nova de Milfontes, Portugal

Don't miss out on their delicious seafood, great wine and delectable cakes.
Zambujeira do MarZambujeira do Mar, Avenida do Mar, Odemira, Portugal

This picturesque seaside village is part of the Alentejo region and will delight you with its fantastic beaches and idyllic quietude. Except for in August, when the music festival "Festa do Sudoeste" is held here.
BordeiraPraia Da Bordeira, Rua Serpa Pinto, Odemira, Portugal

This beach is very popular with surfers and is surrounded by impressive limestone cliffs and extensive sand dunes.
ArrifanaPraia Arrifana

Located in the northwest of the Algarve, this almost 10 km long beach provides surfers with perfect waves. Right at the end is a little fishing village where you can have lunch during a long day in the sand.
OdeceixePraia de Odeceixe (Mar), Odemira, Portugal

This beach is nice for families as there is a river that flows into the sea at the back of the bay, which is better for swimming than the harsh and cold Atlantic water.
AmadoPraia do Amado, Bordeira, Portugal

Quite a lot of surfing and body-boarding competitions take place here.
AlmogravePraia Almograve

The Almograve beach, facing the Atlantic Ocean, is very popular with the locals but hardly known to tourists.
CarvalhalPraia do Carvalhal, Grândola, Portugal

This beach is surrounded by unforgettable landscape.
Sagres, Cape Saint VincentCape Saint Vincent, Sagres, Portugal

Visit Sagres and Europe's southwesternmost point, the Cape Saint Vincent. Enjoy this breathtaking view and let the strong wind take away any negative vibes and stress. For a moment it is just you and nature.
Mum'sR. Cmte. Matoso, Sagres, Portugal

A very cool restaurant that serves absolutely delicious food and some nice drinks.
NortadaPraia do Martinhal, Quinta do Martinhal, Sagres, Portugal

A wonderful beach restaurant.
A TascaR. das Naus, 8650-368 Sagres, Portugal

At the restaurant A Tasca you can enjoy the best seafood while sitting on the sunny terrace and overlooking the little harbour.
Monte West CoastUnnamed Road, Portugal

All houses of the estate are former farm houses that have been restored in the most charming way. You are surrounded by countless fruit trees, there is a river nearby, hammocks and sun chairs litter the place and most notably: peace and harmony reign.
Cerca do SulCerca Do Sul, Odeceixe, Portugal

Cerca do Sul is not only a perfect place to unwind but also offers a great range of activities and workshops, such as going on a boat cruise, riding a donkey or taking part in a yoga class.
Casa do PegoComporta, Portugal

This stylish beach villa is just one hour away from the Lisbon airport and hosts about six people.
Herdade da MatinhaHerdade da Matinha Country House & Restaurant, Portugal

This hotel is a great mixture of luxury and down-to-earthness. It's a little off the beaten path, but the romantic horse stable and the high-class interior design (among other things) make this a very remarkable place.
Alentejo Beach HouseMelides

The magical haven of the Alentejo Beach House lies in a hilly area of the Alentejo coast. This is the perfect summer getaway for you, your family and your friends.
Sublime ComportaSublime Comporta, Grândola, Portugal

A modern design retreat sitting on an 17 sqm estate south of Lisbon. Special feature: the amazing Celeiro Restaurant!
Casas Na AreiaSitio da Carrasqueira, 7580-613 Comporta, Portugal

The hotel's special design and architecture is focused entirely on the element of sand. See for yourself and visit this incredible, beautiful place!
Herdade da NespereiraHerdades da Nespereira & Moinho Velho, S.Teotónio, Portugal

Find inner peace and overall happiness in the remote serenity of this privately owned estate.
Tres MariasRibeira Da Azenha, 7645-909 Vila Nova de Milfontes, Portugal

Altogether there are ten rooms, all of which offer great privacy, simple but beautiful design and private terraces. Nearby beaches are Aivados and Malhão.
'Enjoying precious moments as a family of four. At the beach, in the rural countryside and in some delicious food spots.'
Our thoughts about Portugal West
What do you love about your destination?
You will find some stunningly beautiful beaches, coasts and rural areas. And you don't get as many visitors or tourists here as you might be used to from Mediterranean holiday destinations.
What's a "must do" in your destination?
Everything from our perfect 24 hour guide. 😉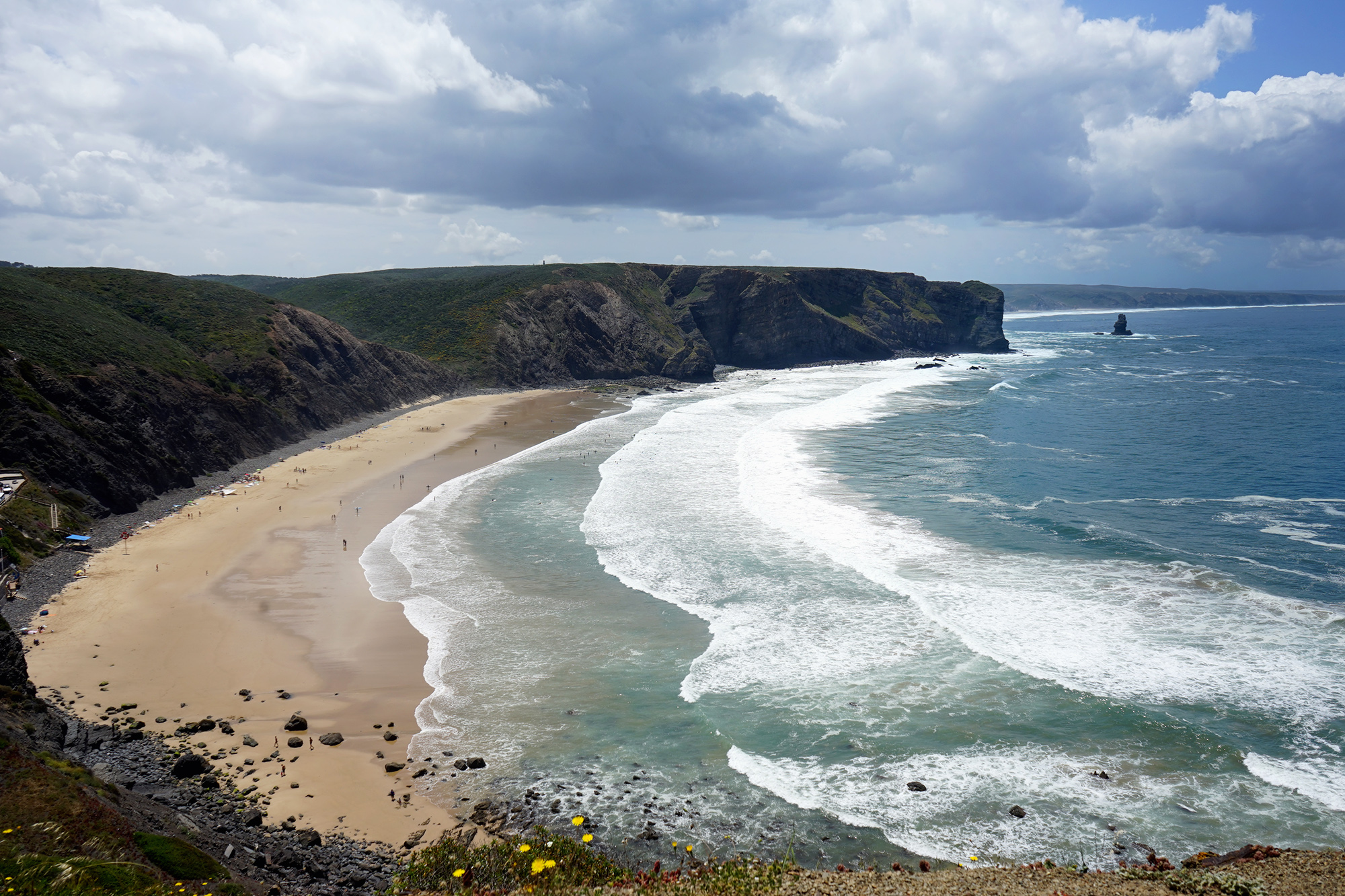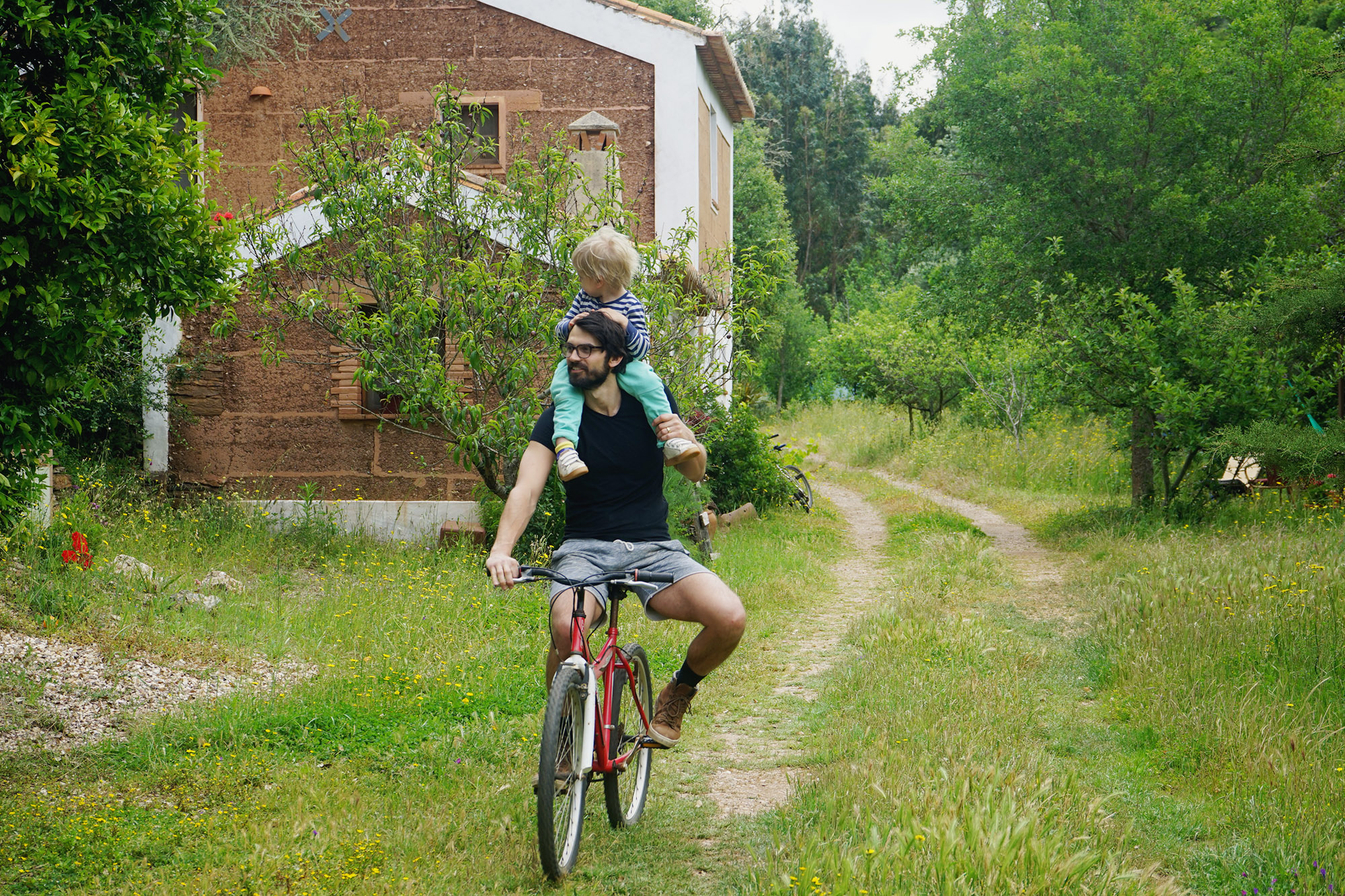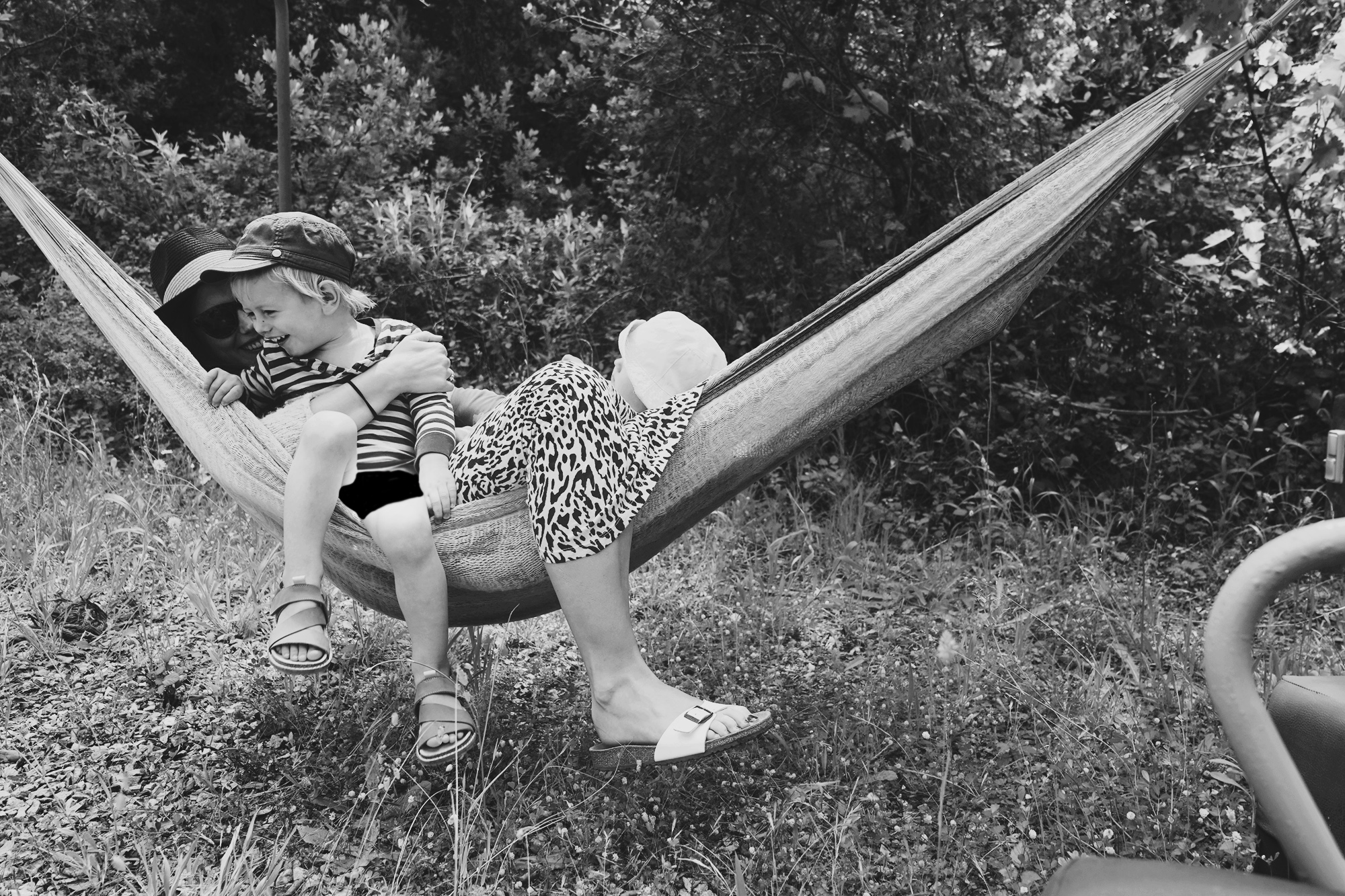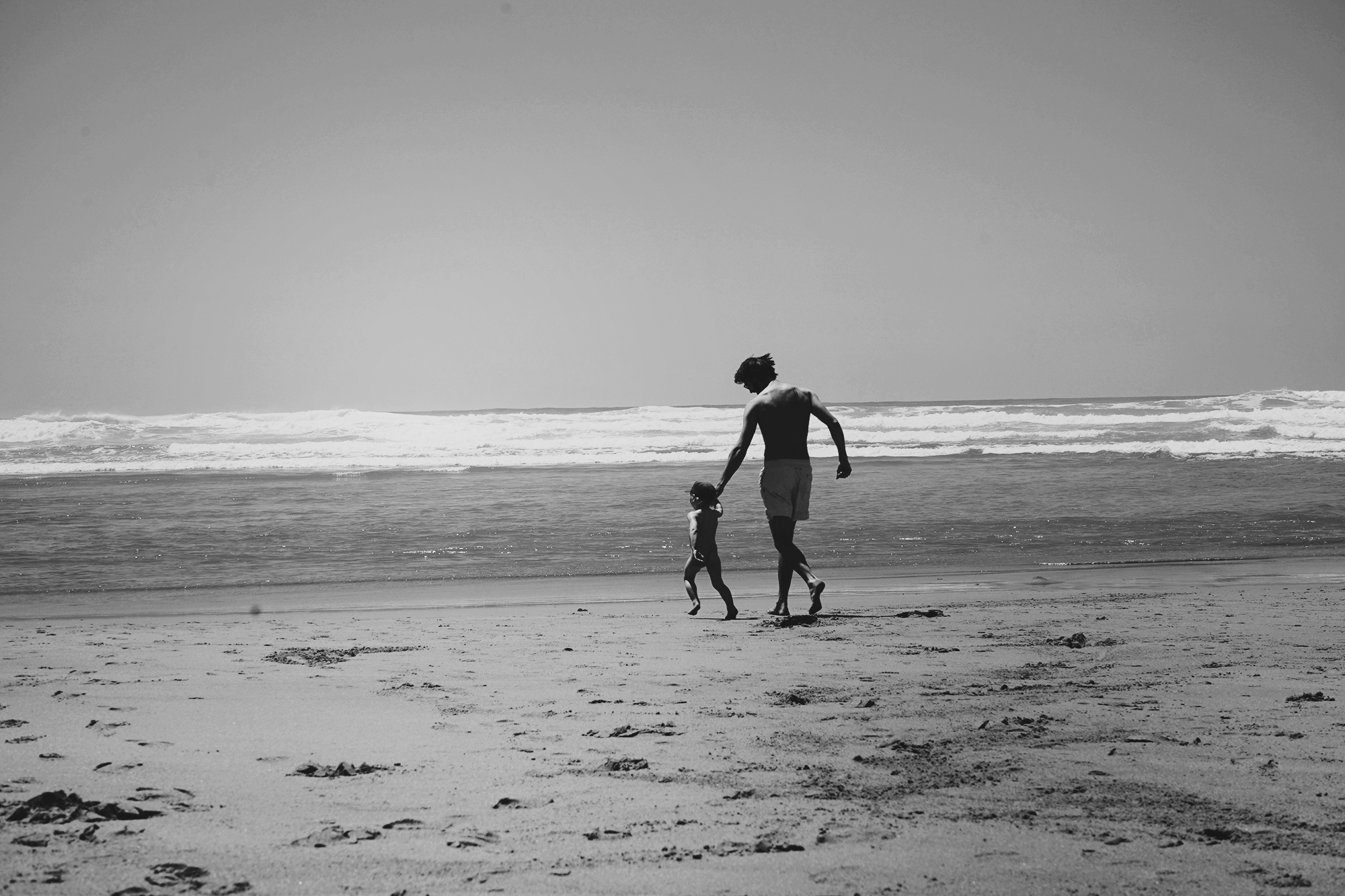 Take a vacation into Our life
What's your background?
We are a family of four currently based in Berlin but we love to go on adventures near and far. Tanja (with both Swedish and Austrian roots) started Nectar & Pulse in 2010. Chris (originally from Hamburg) and Tanja met in 2011, fell in love, got married, and became parents to their beloved kids, Jonathan and Victor. Chris worked for BMW and holds a PhD in Mechanical Engineering but switched over to working at Nectar & Pulse in 2015. We are soulmates with a shared love for family, business, travel, transformation, fashion, music, exceptional hotels and wonderful places made with love. From luxury trips to getting up close and personal with nature and locals, we love it all. Come along and follow us! ☺ We love to show you the world from our perspective.
What is the best moment of the day?
Oh so many, but mostly the tiny little moments in between, when we realise we're living the life we always dreamed of.
What inspires you?
People of all kinds. Smart people, happy people, passionate people, funny people, successful people, small people (=kids ☺ ), old and wise people, people who dare to be pioneers and do something really well or love to do it.
Travelling. Nature. Sex. Urbanity. Fashion. Photography. Music. Films.
Each other. Love.
How would a good friend describe you?
Soulmates who just HAD to meet! Make babies, business and life together. ☺
Your lifestyle in 5 words?
Love. Family. Business. Wanderlust. Nectar&Pulse.
Which books, newspapers or magazines do you read?
Books by: Haruki Murakami, Susan Sontag, Amelie Nothomb, Martin Suter, Thomas Bernhard, António Lobo Antunes, Benedict Wells.
Books about: Entrepreneurs, business stories, photography, brands, design. Biographies.
Magazines: brandeins, Zeit magazine, sz-Magazine, Vogue, Stern, Monocle, Interview, i-D, 032, Travel Almanac, the gentlewomen, Another Man, Harvard Business Manager, Business Punk, New York Times Mag, Kinfolk, Cereal, Vanity Fair, AD, The Weekender, Numéro, apartamento, Suitcase, Elle Traveller.
Newspapers: Zeit, FAZ, SZ, New York Times.
Online: Zeit, Spiegel, Monocle, Refinery29, Huffington Post, New York Times, Guardian, Twitter, Harvard Business, Süddeutsche,..
Blogs: Mit Vergnügen, A Cup of Jo, Little Years, Journelles, Man Repeller, bleubird, Mother Mag, Romy and the bunnies, Lillies and León, Primer & Lacquer, This is Jane Wayne, Daily Dose, ohhhhmhhhh...
Which films blow your mind?
Films: City of God, most by Quentin Tarantino, Lost in Translation, Magnolia, Before Sunset, Schmetterling und Taucherglocke, Woody Allen Films, Ziemlich beste Freunde, Nowhere Boy, Peaceful Warrior, Margarete Steiff, Into the Wild, Interstellar, Darjeeling Limited, Blow, Das Leben der Anderen, Victoria, Wer früher stirbt ist länger tot, Gegen die Wand, die Verurteilten, Der Pate, Forrest Gump, Grand Budapest Hotel, Garden State, Wie ein einziger Tag, Amelie, Her, Babel, Herr der Ringe, 12 years a slave, Wall Street, Die Kinder des Monsieur Mathieu, Entdeckung der Unendlichkeit, Twice Born,...
Series: True Detective, Game of Thrones, House of Cards, Love, Chef's Table, Homeland, Die Brücke, Narcos, Mad Men, Suits, Last Chance U, The Affair,...
Person you'd like to sit next to in an airplane?
Each other.
What are your favourite destinations around the globe?
Sweden, Iceland, California, Austria, Walchensee, Japan, Lago Maggiore, Italy, New York, Maldives, Berlin, Hamburg,...wherever loved ones are.
Your life philosophy?
You only live once — make it a grand journey. Taste the NECTAR. Feel the PULSE.
Suitcase, Backpack or Weekender?
All three. Tanja: Suitcase. Chris: Weekender. Boys: Backpack. ☺
Travelling is…
broaden our horizons.
Life is…
a fulfilling journey.
Your daily travel inspiration
10 mal GLÜCKLICH IN ... Reiseführer
Hallo liebe Reisefreunde! Unsere GLÜCKLICH IN … Bücher, die wir gemeinsam mit der Süddeutschen Zeitung herausgeben, sind mehr als gewöhnliche Reiseführer. Sie sind eine Hommage an die Lebensfreude. Sie beinhalten unsere persönlichen, handverlesenen Lieblingsorte, Geschichten, Fotos und Zitate. Wir haben unser gesamtes Wissen, tiefgehende Recherche und Herzblut von über 10
WIN 2 NIGHTS AT ALPENLOFT CHALETS IN BAD GASTEIN
Hello lovelies, it's December, the first mountains are white and we celebrate this … Read more
OCTOBER PLAYLIST
Can you believe it? It's already October. Crazy! Here our playlist for you. With lo… Read more