"Once you arrive you will find peace, happiness and a tree house."
THE NECTAR
Rooms: Casas da Cerca encompasses only three little houses where guests can stay. They were built by architect and owner Graça Jalles as a reflection of her own life, which was mostly spent travelling. Her project, Casas da Cerca, is where she finds peace and feels at home. The houses' interiors are rather spare, but comfortable nonetheless and they contain everything you need. Electricity is generated through solar energy which means that this is also an eco-friendly vacation home. Our house, Casa do Pomar had a little plunge pool in front too, which is obviously great for kids.
Specials: What is special about this place is its location, which is literally the middle of nowhere. The remoteness of this place allows you to truly unwind and recharge your batteries. Remarkably, fresh bread was somehow still delivered to us every morning. On arrival you ought to follow Craca's directions or you might end up like us on our first attempt – taking a wrong turn and driving through what felt like a deep jungle. But once you arrive you will find peace, happiness and a tree house.
THE PULSE


Casas da Cerca lies within the national park "Parque Natural do Sudoeste Alentejano e Costa Vicentina," which is one of the best preserved European coastlines. This pocket of land is inhabited by many special animals and plants, so that hiking and exploring feels like a wonderland. The beaches are also highly popular with surfers. Getting from your residence to the nearest town, Odemira for example, is only a matter of twenty minutes by car.
To find out more about Portugal check out our Local Soulmates' travel guides.
MUST DO
Find it: this little gem is very well hidden
*
Have a picnic in the tree house
*
Have a BBQ and listen to the interesting stories of the owner and architect
*
Watch the wildlife while relaxing in the hammock under the cork trees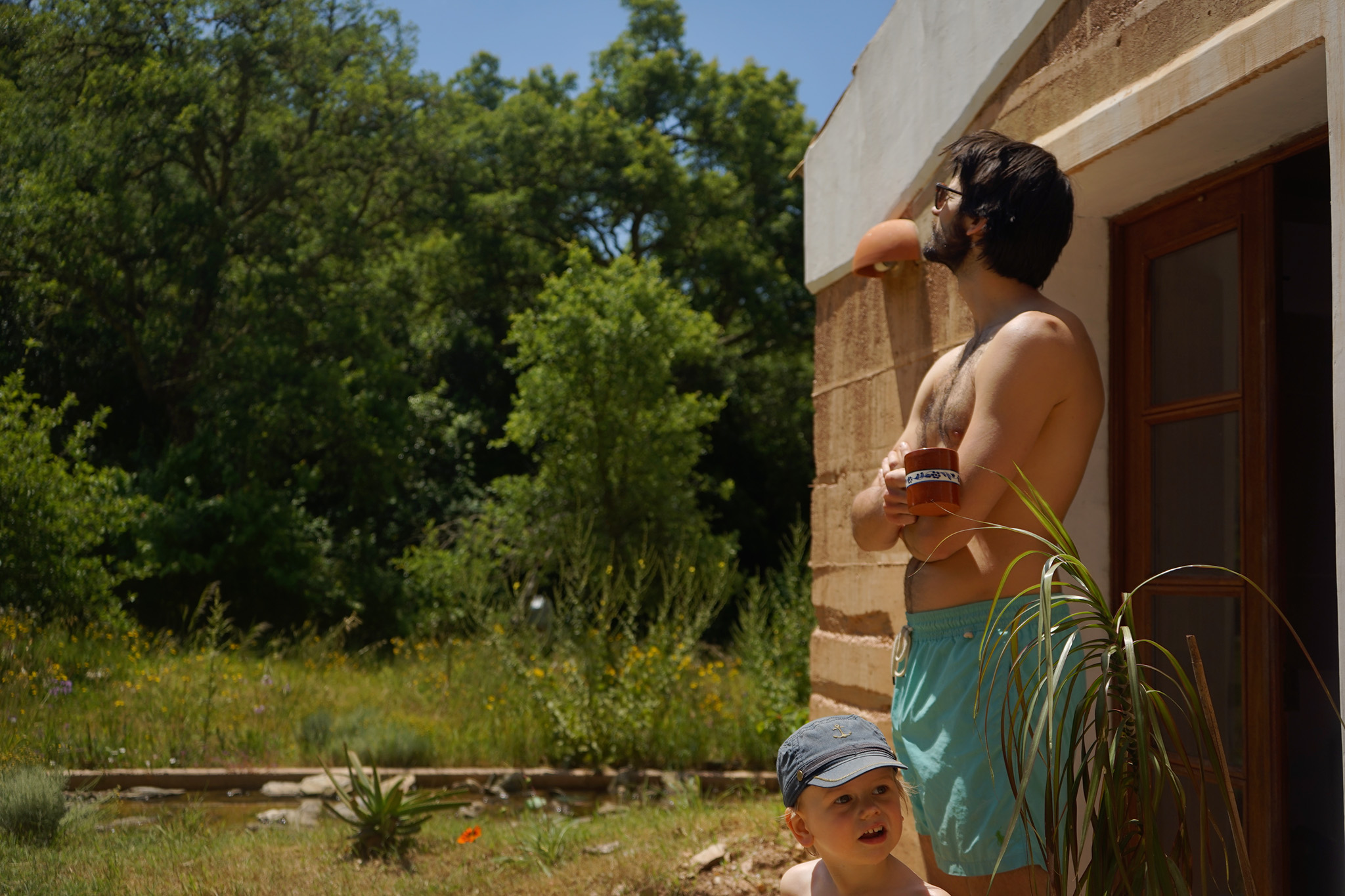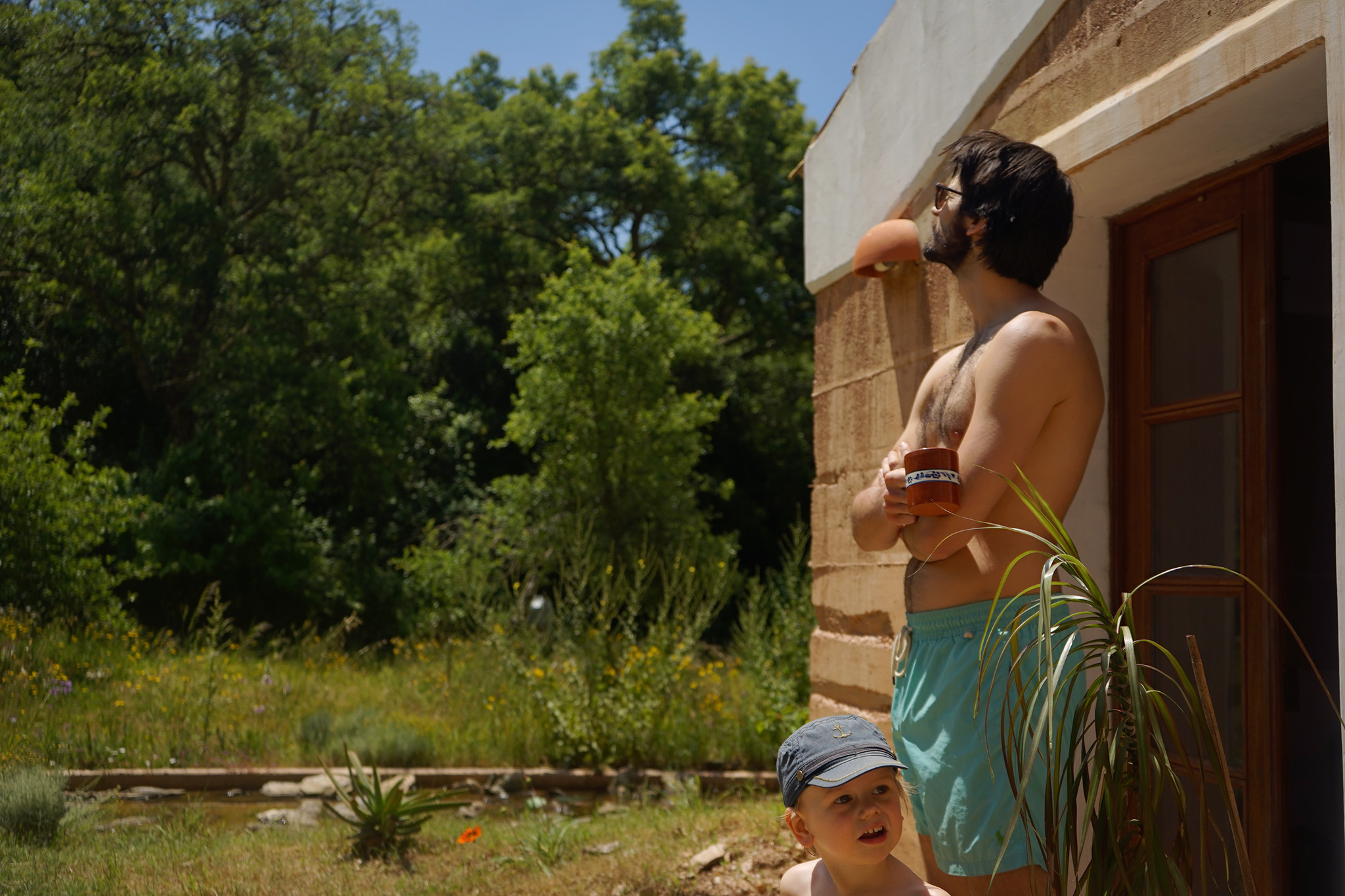 A sunny start into another beautiful day in the Portuguese outback.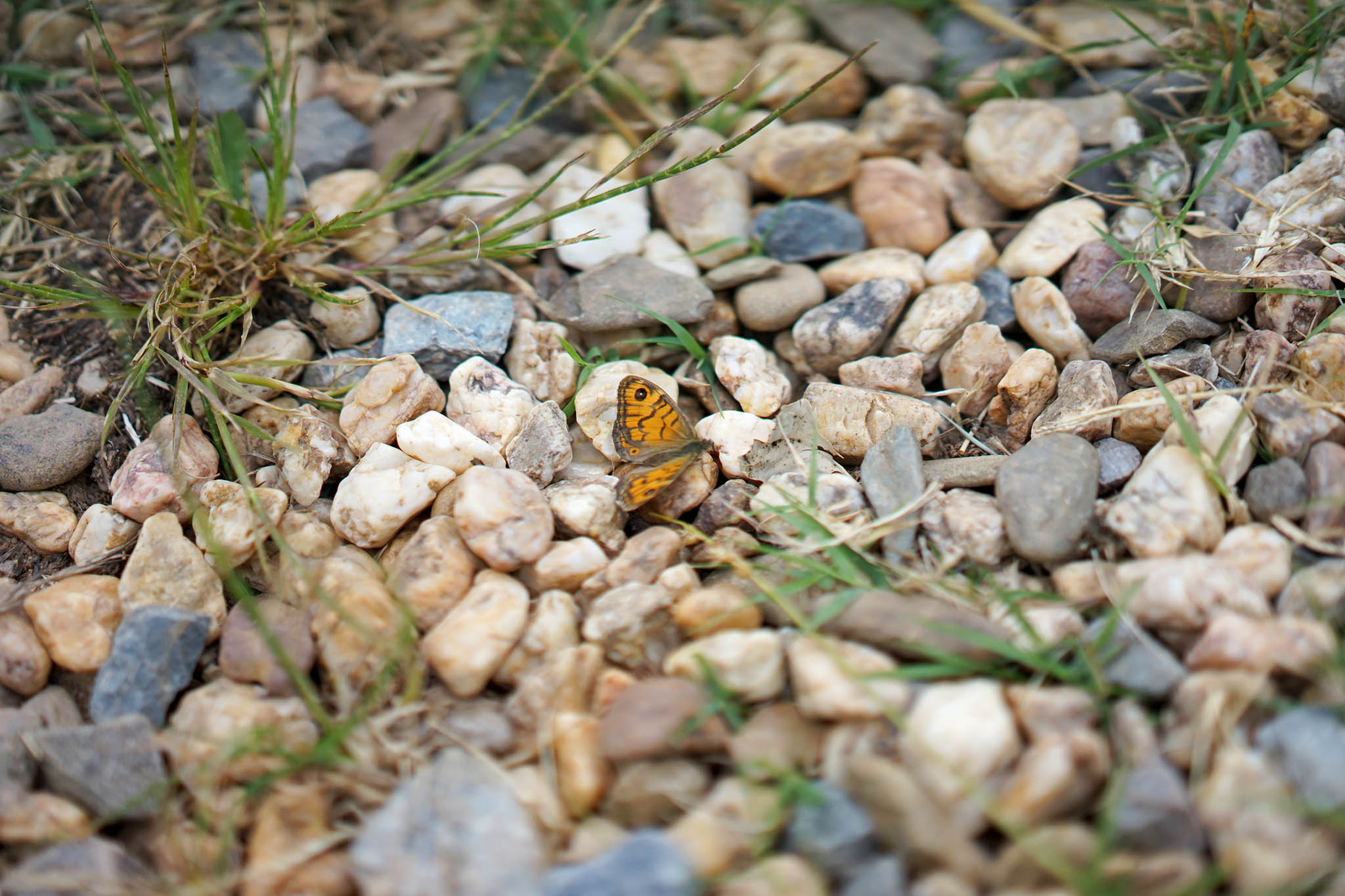 Relax in the hammock and cuddle with your loved ones as much as possible.
Having a blast at the plunge pool in front of the Casa do Pomar, one of the three little houses.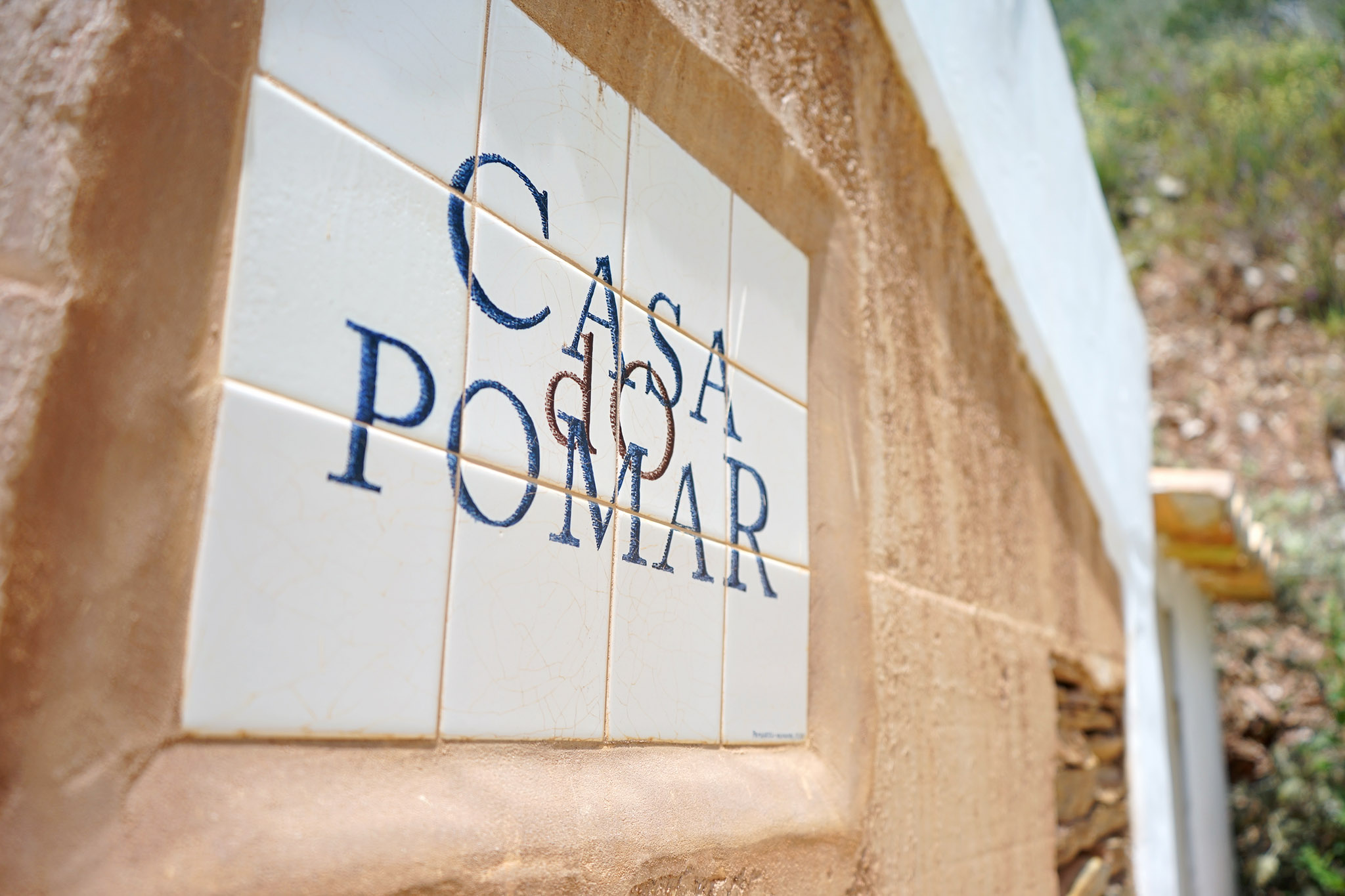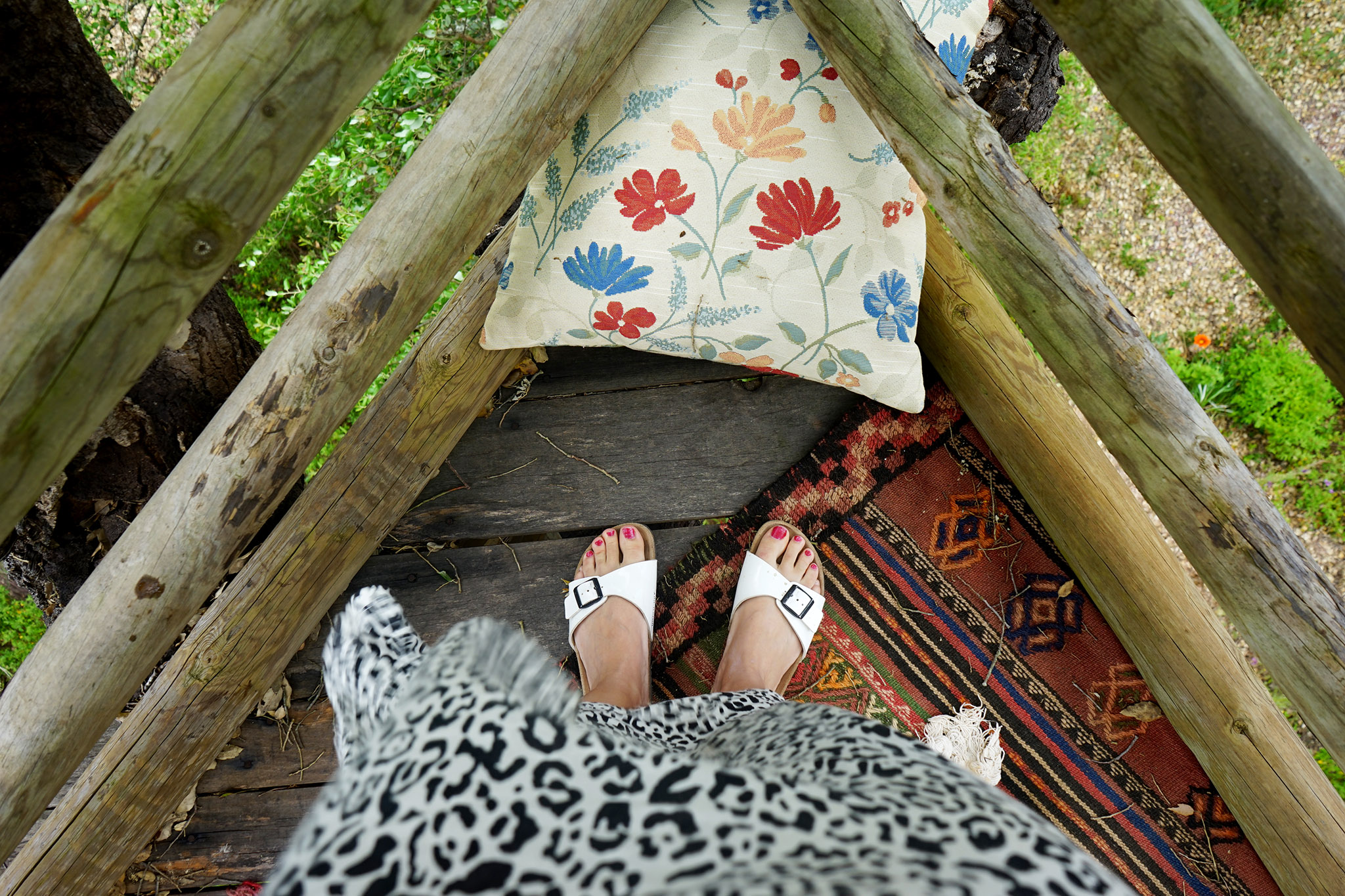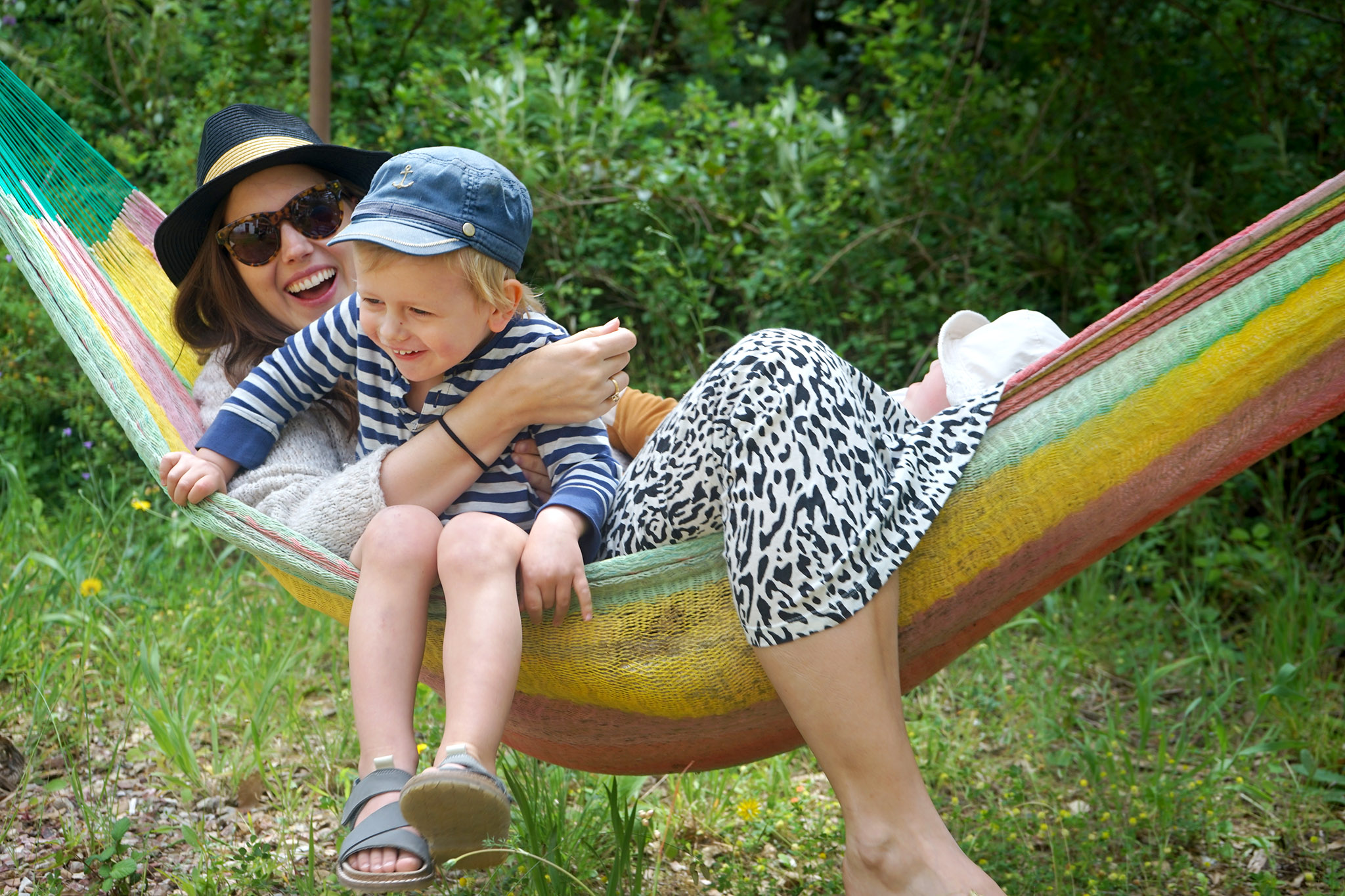 Have a great barbecue in the evening!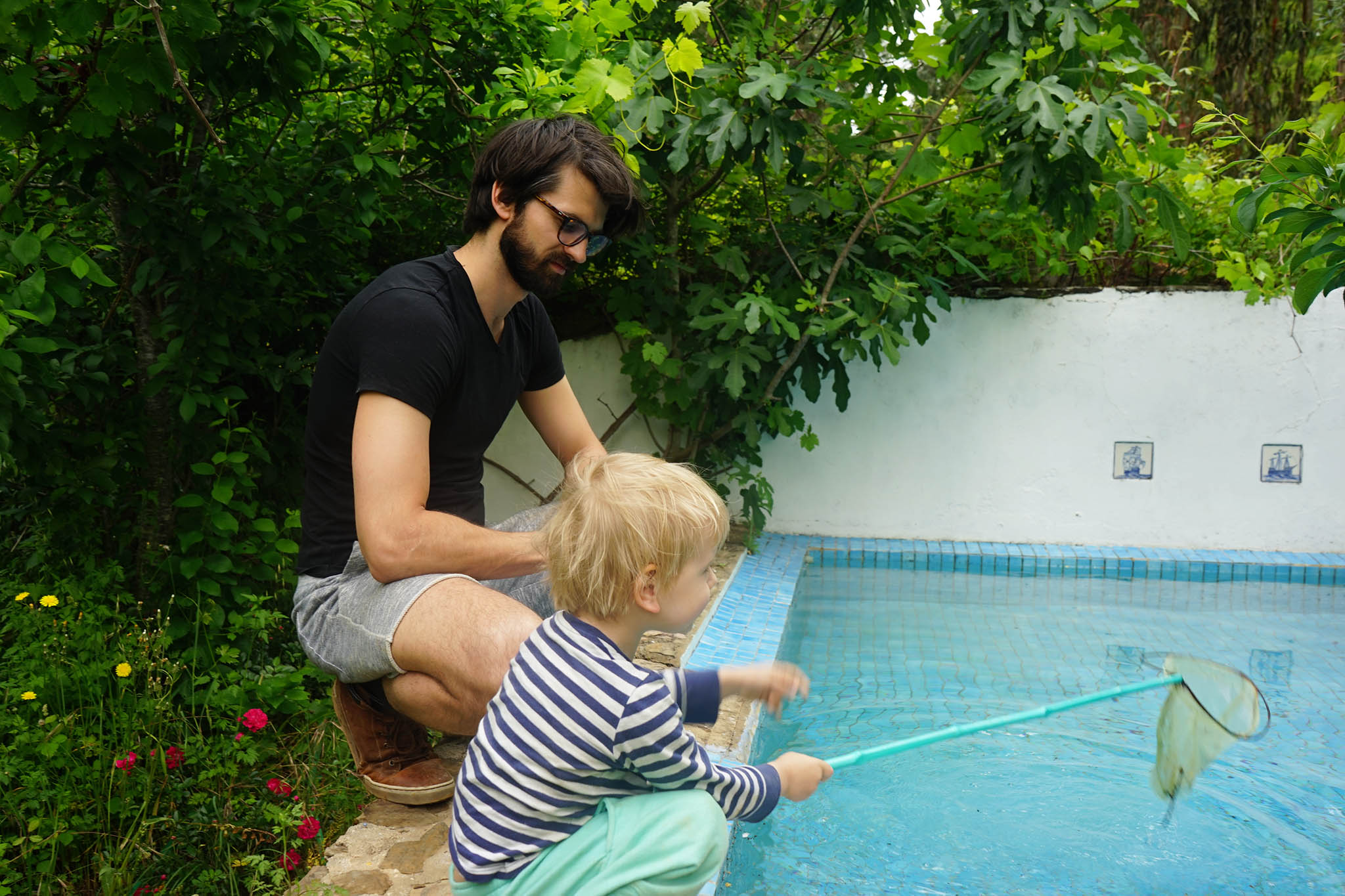 2017-04-Casas-da-Cerca-Portugal photo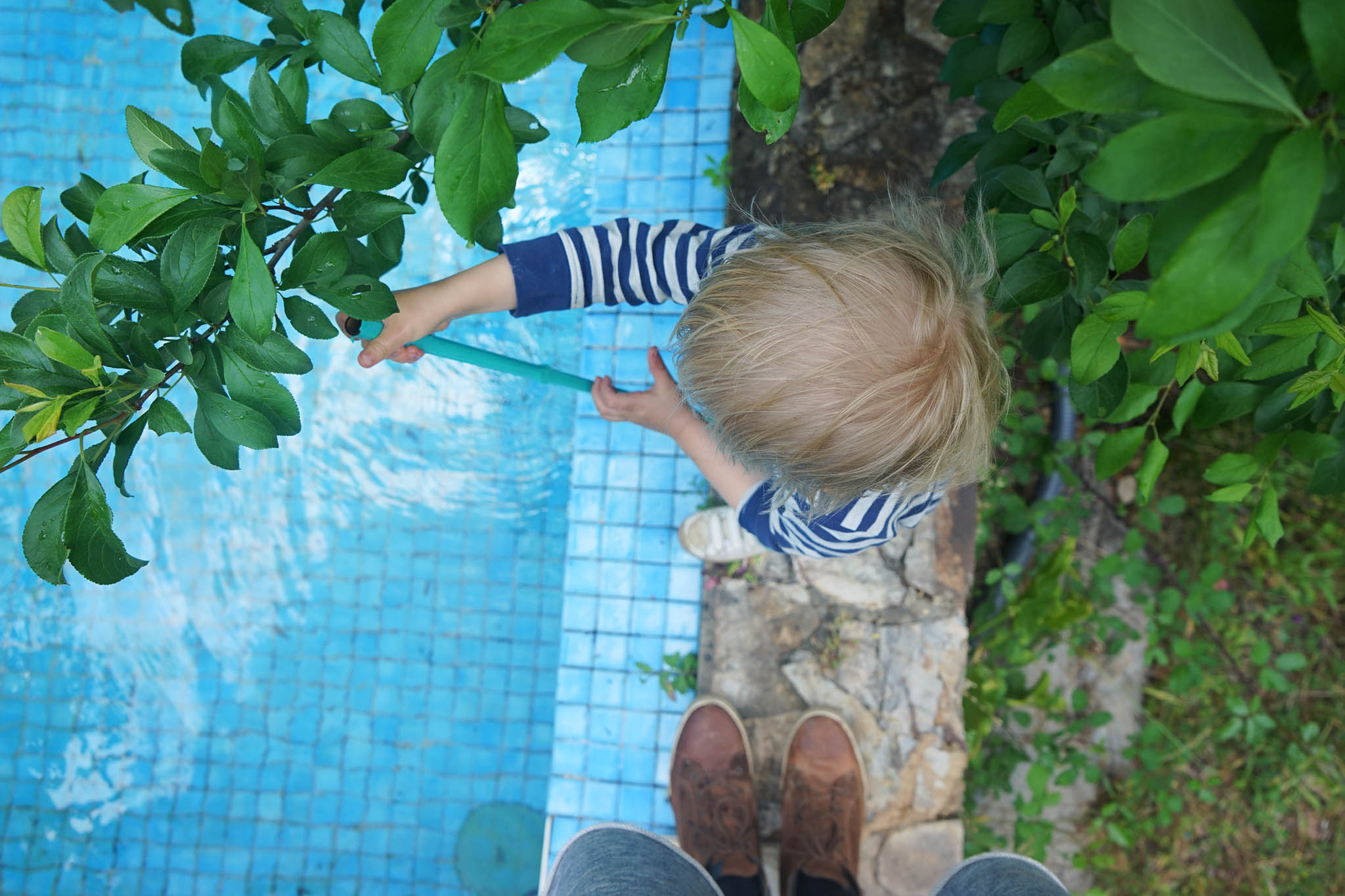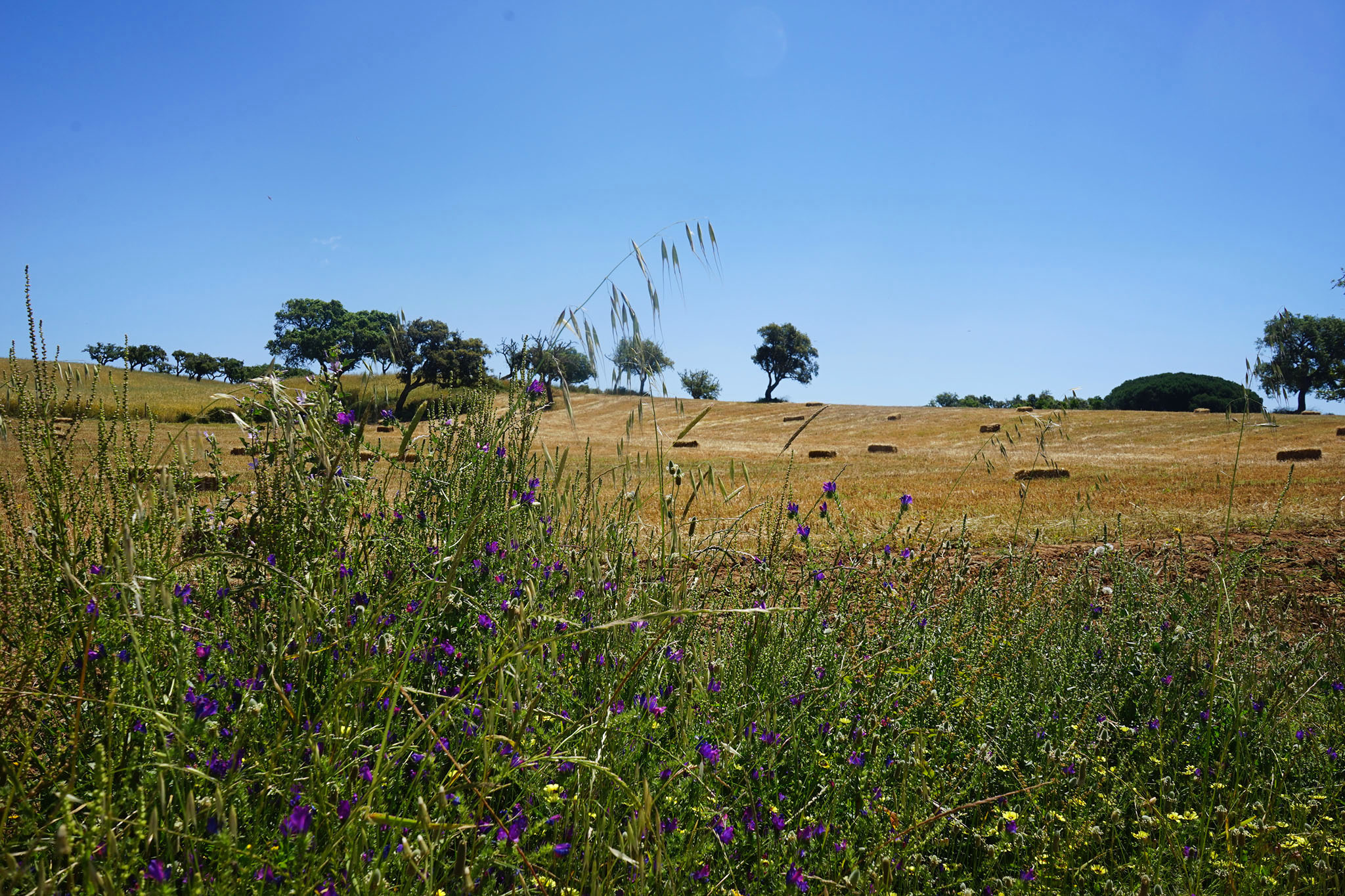 The cork oak trees and cut wheat fields make this a typically idyllic picture of the Alentejo summer landscape.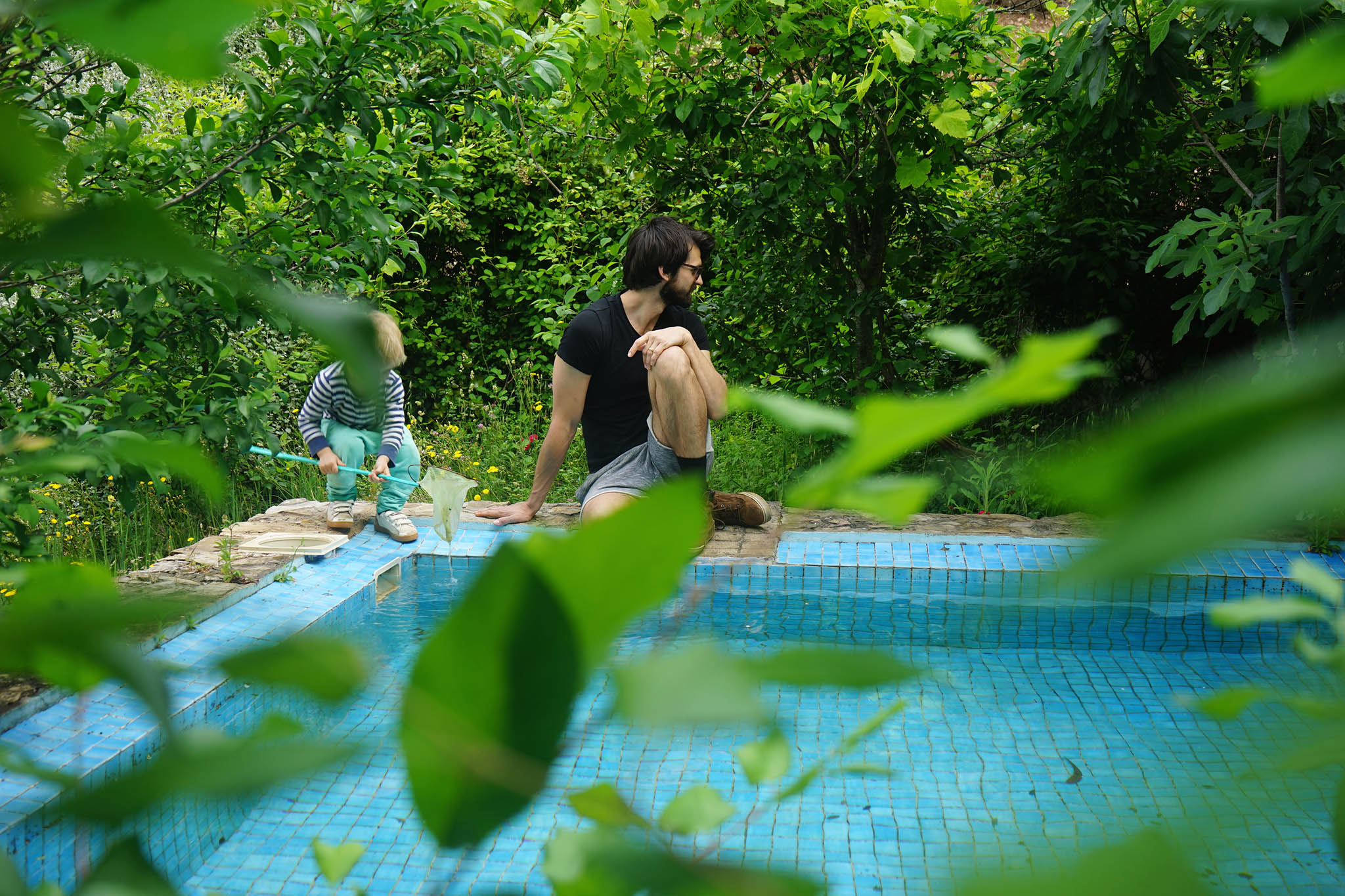 Chilling next to the pool, enjoying the shade and the tranquility.
Sleeping baby listening to the chirping crickets, a truly peaceful moment.
Magical morning light!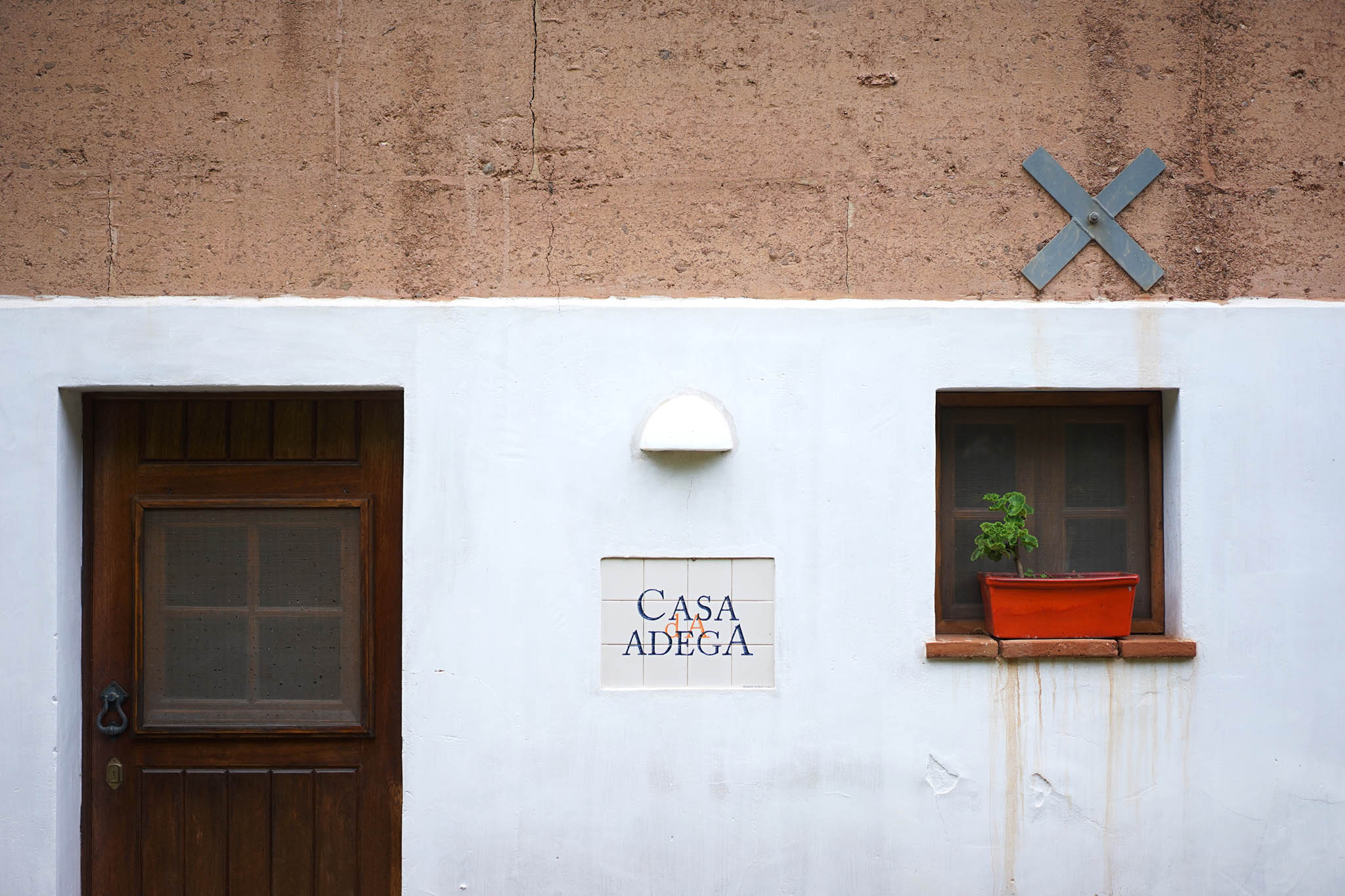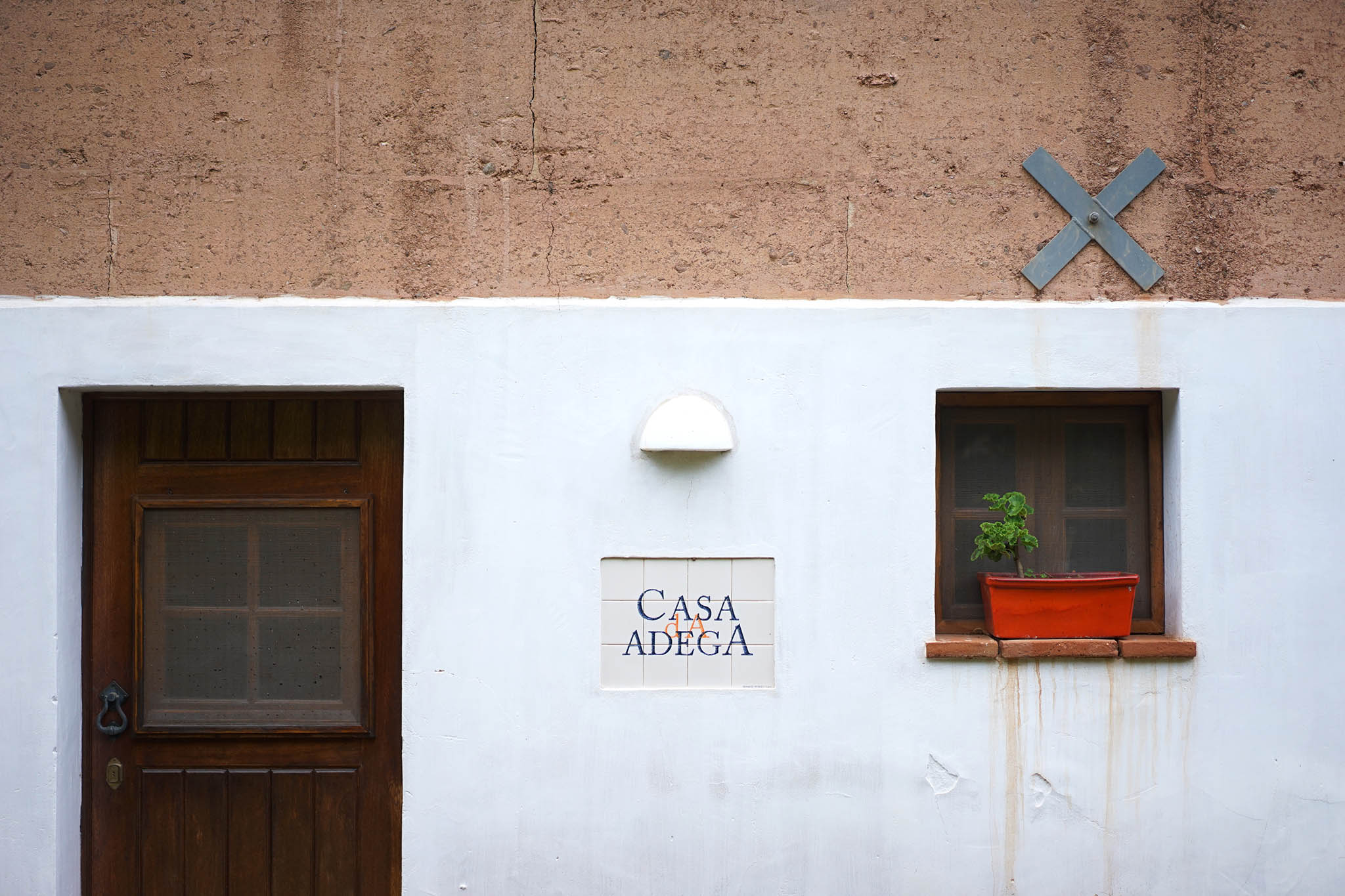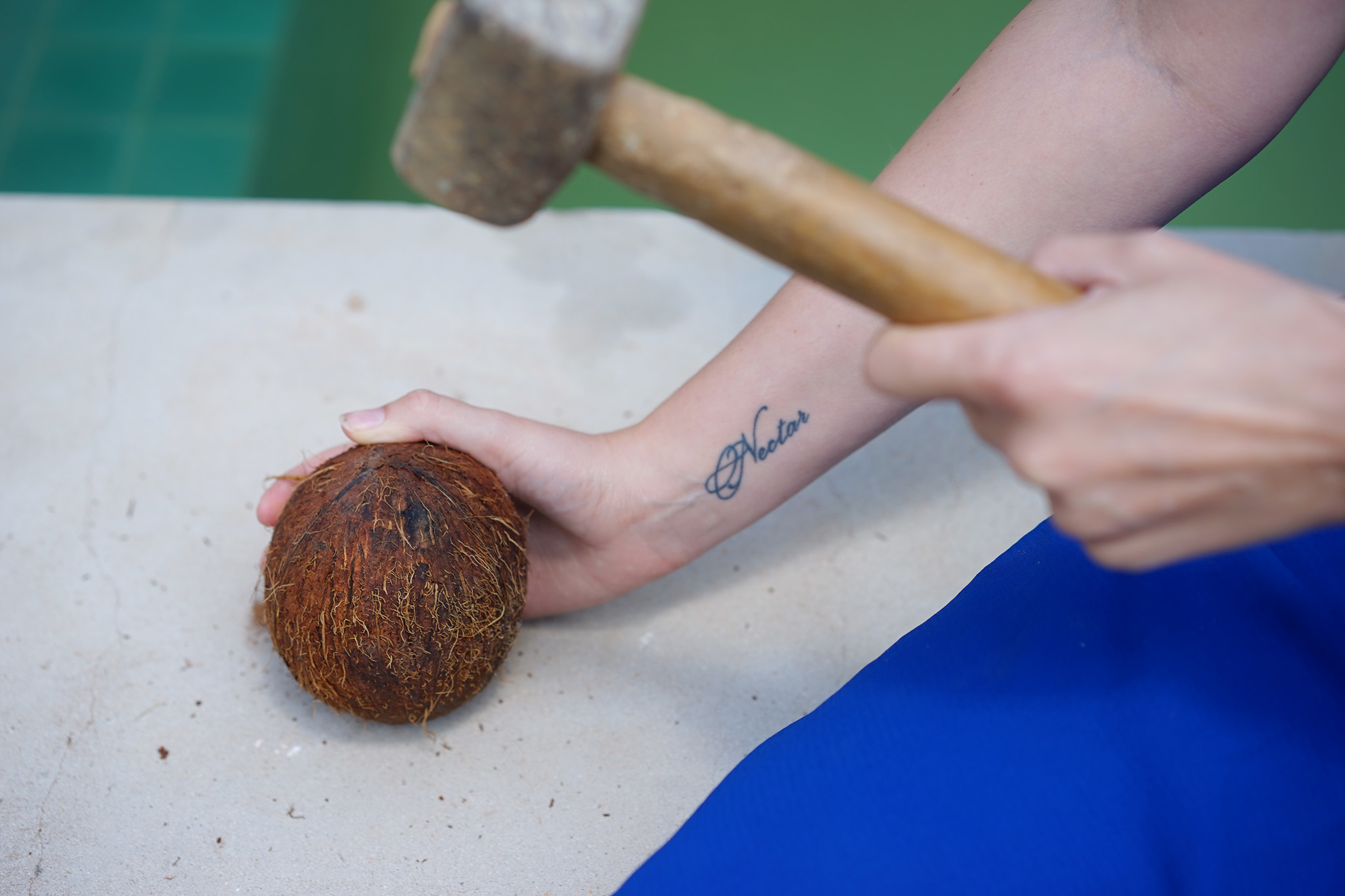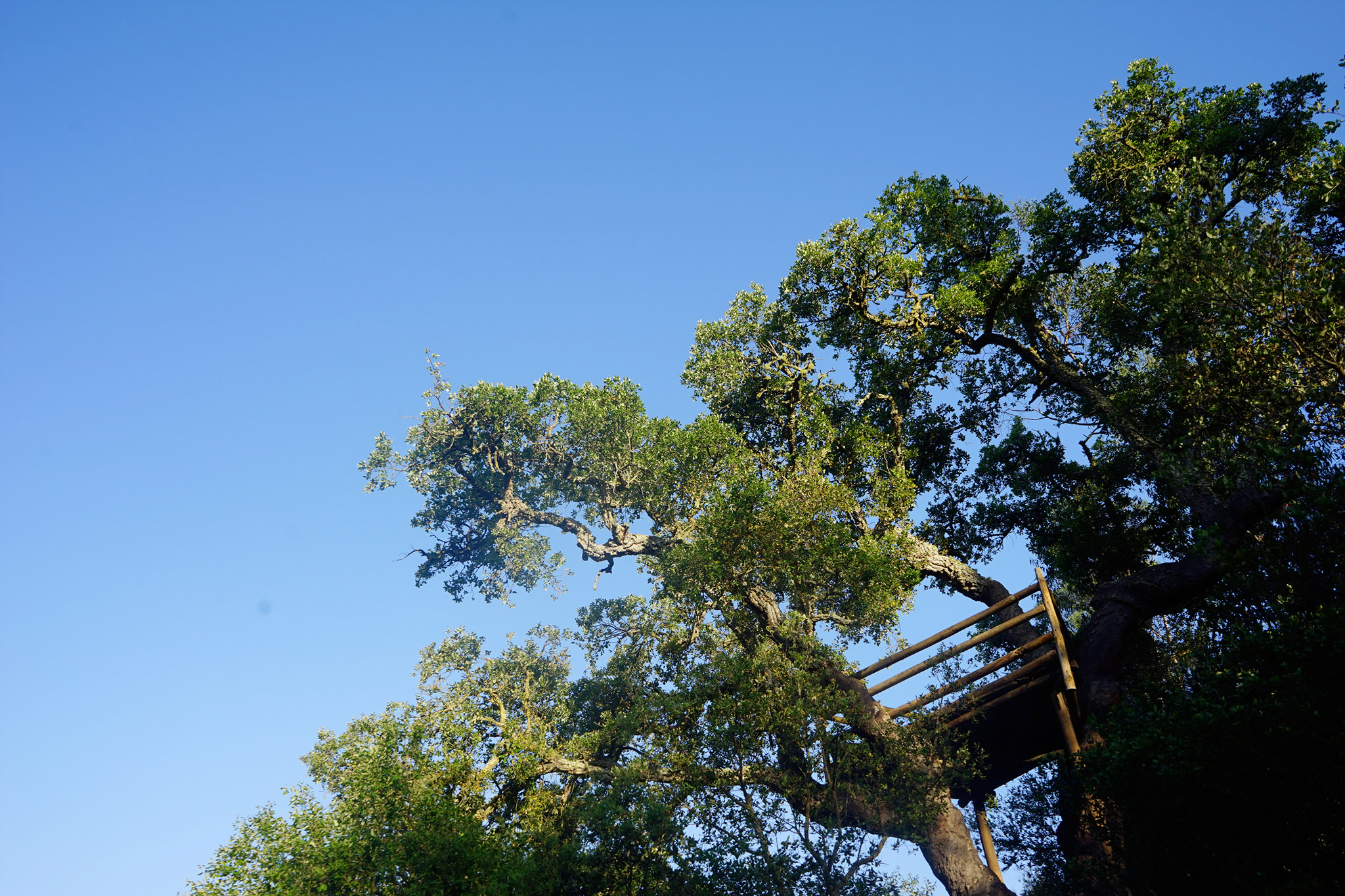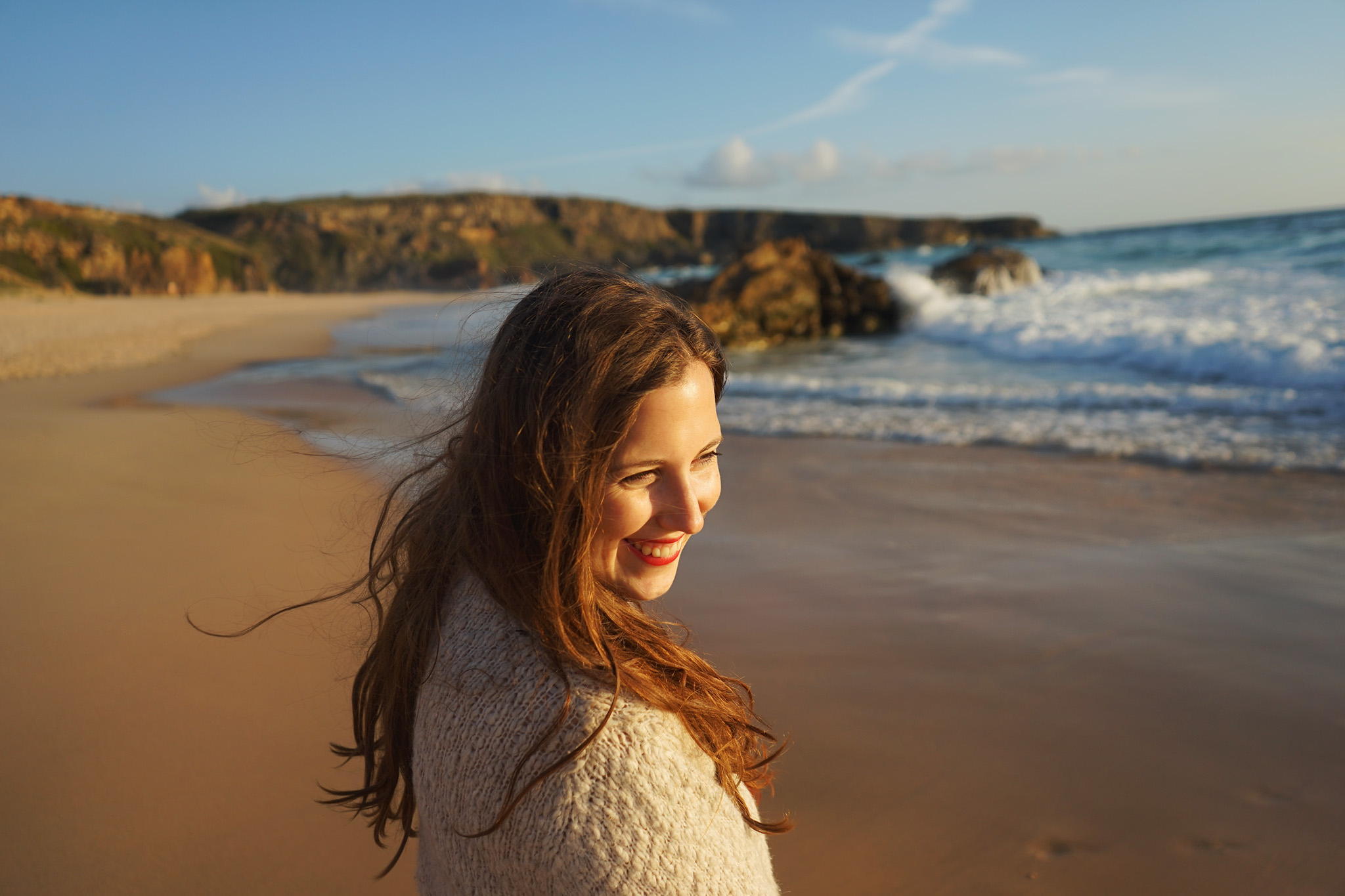 The beach, the ocean, the wind and the sun - my recipe for happiness!
Beach time with the kids.
Portugal's steep coast offers an endless variety of wonderful beaches.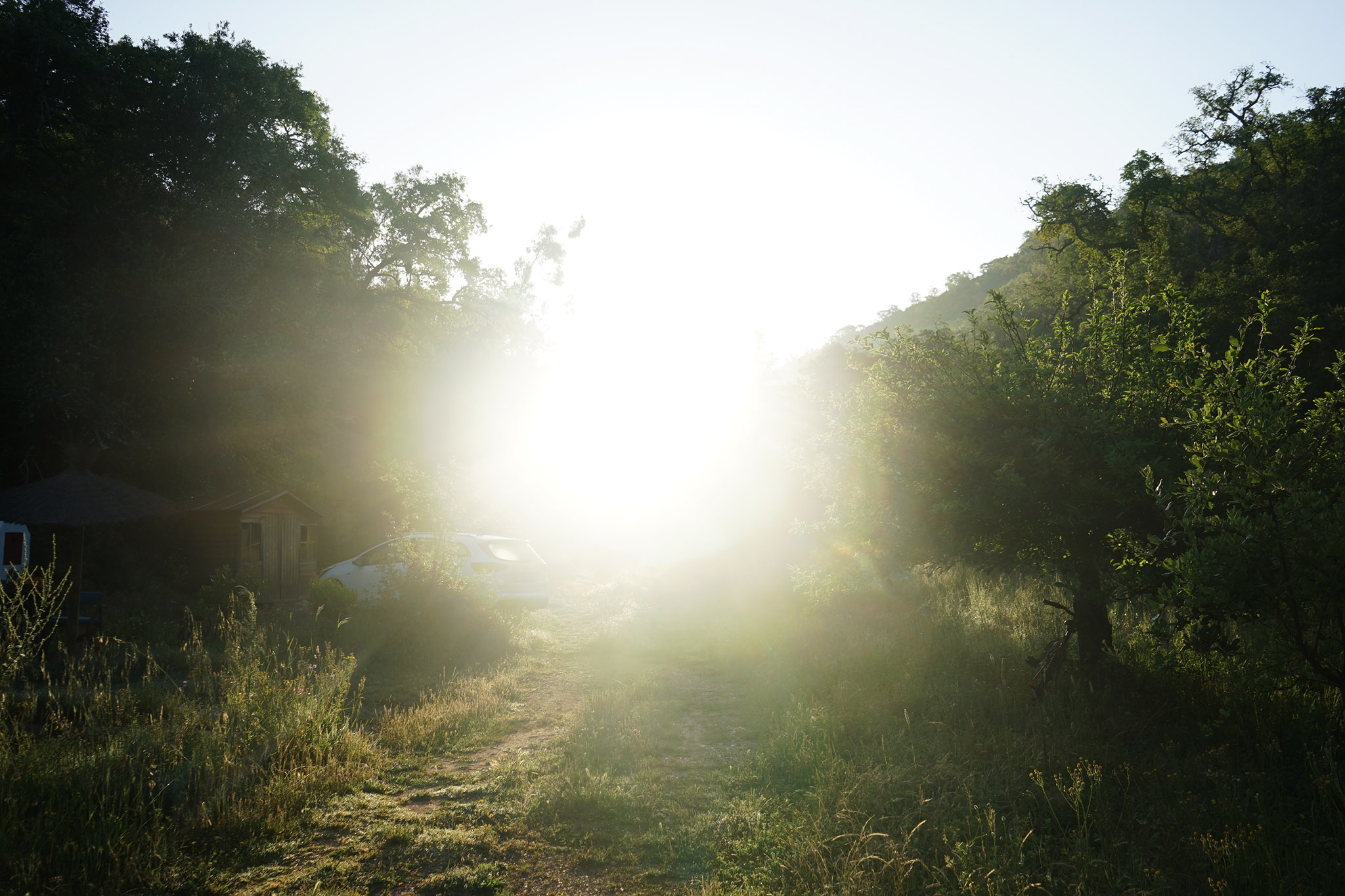 This is where the accommodation Casas da Cerca is hidden. The area offers a very special atmosphere.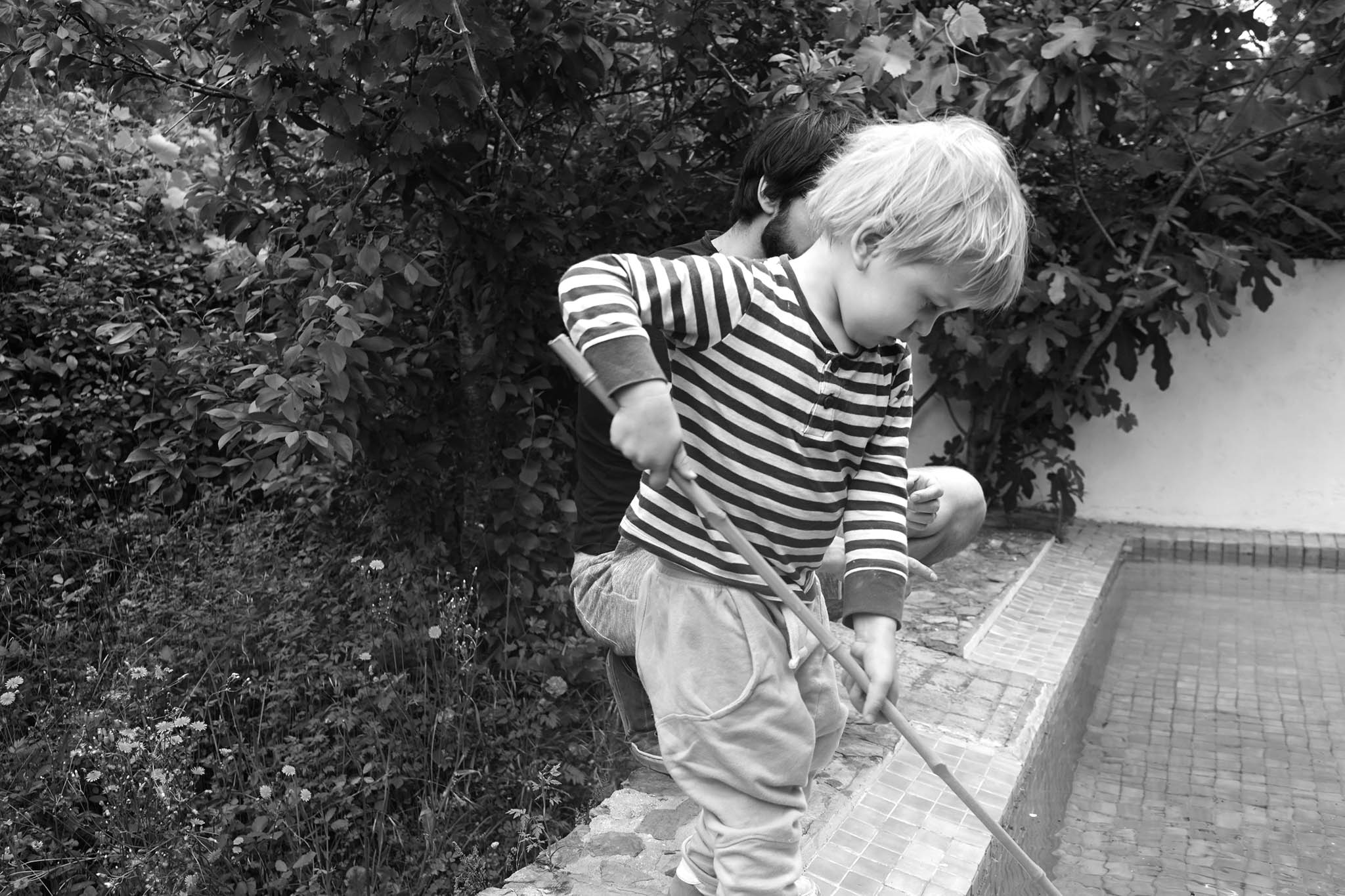 Staying here feels like living a circus life - bohemian, wild and free!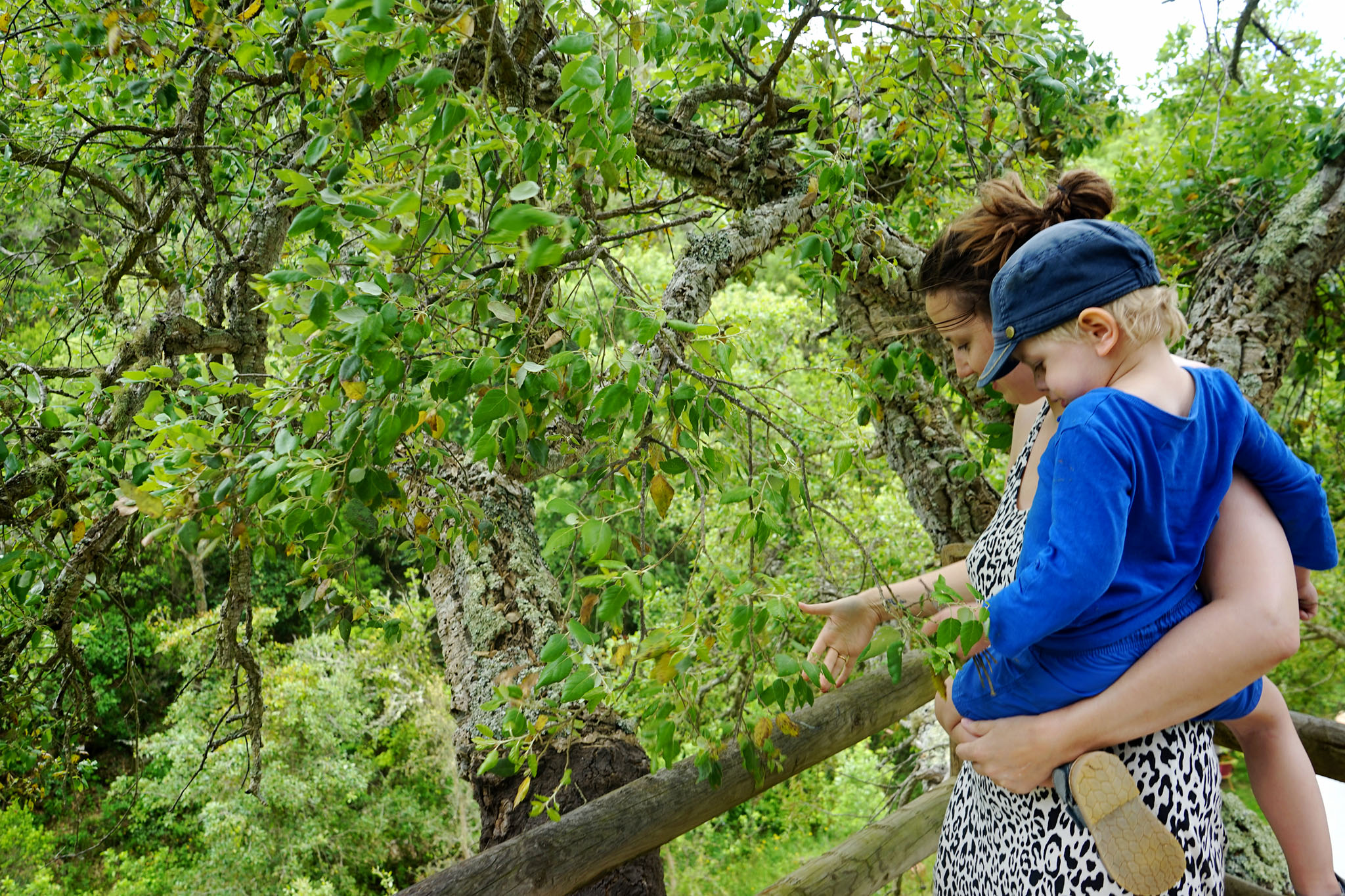 The impressive nature of the national park, where the Casas da Cerca is located in, makes the stay even more exciting.
2017-04-Casas-da-Cerca-Portugal photo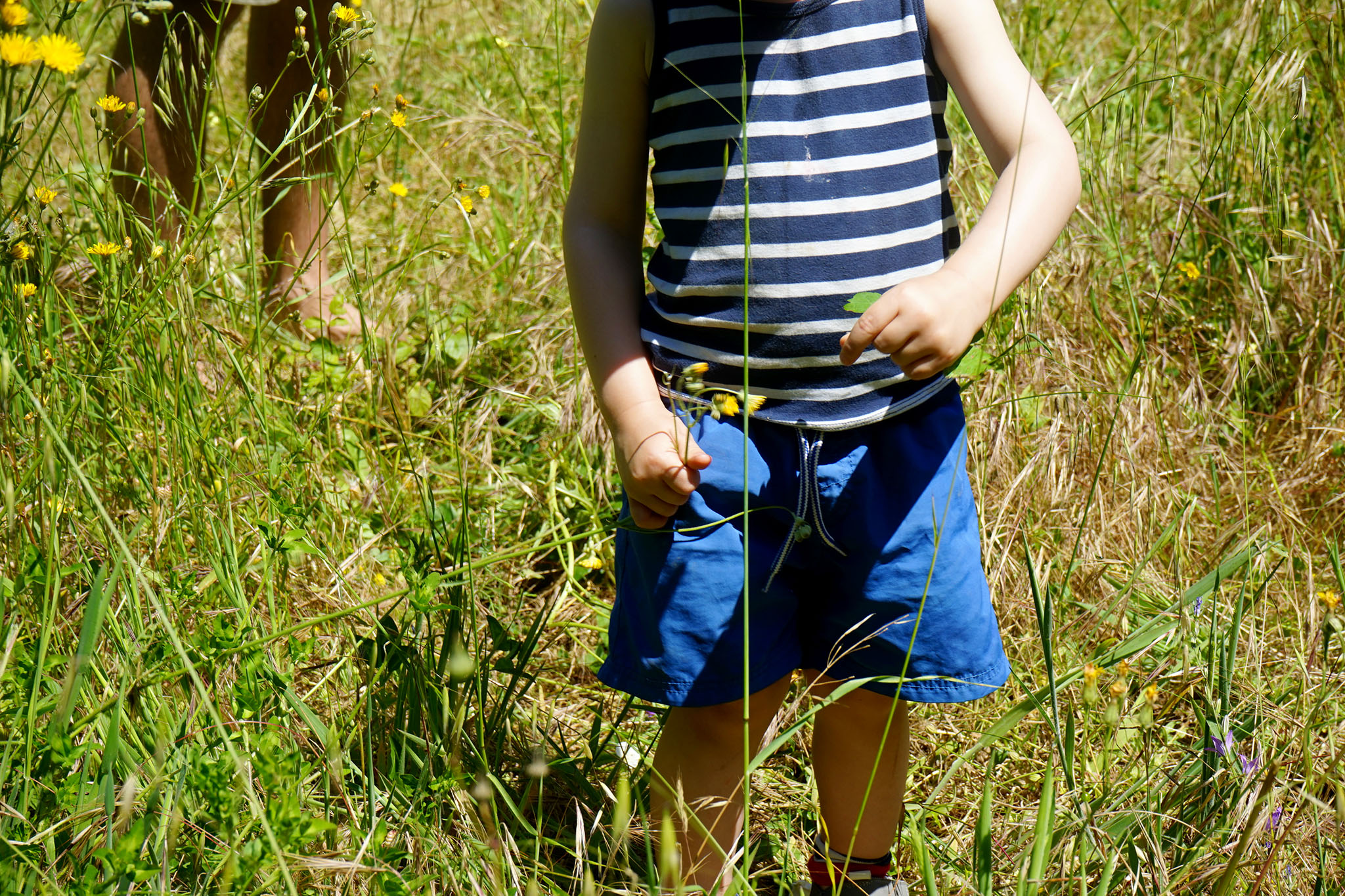 Wandering through the fields, picking flowers, enjoying the lightness of being.
Graça Jalles, the owner, architect, head and soul of the project Casas da Cerca.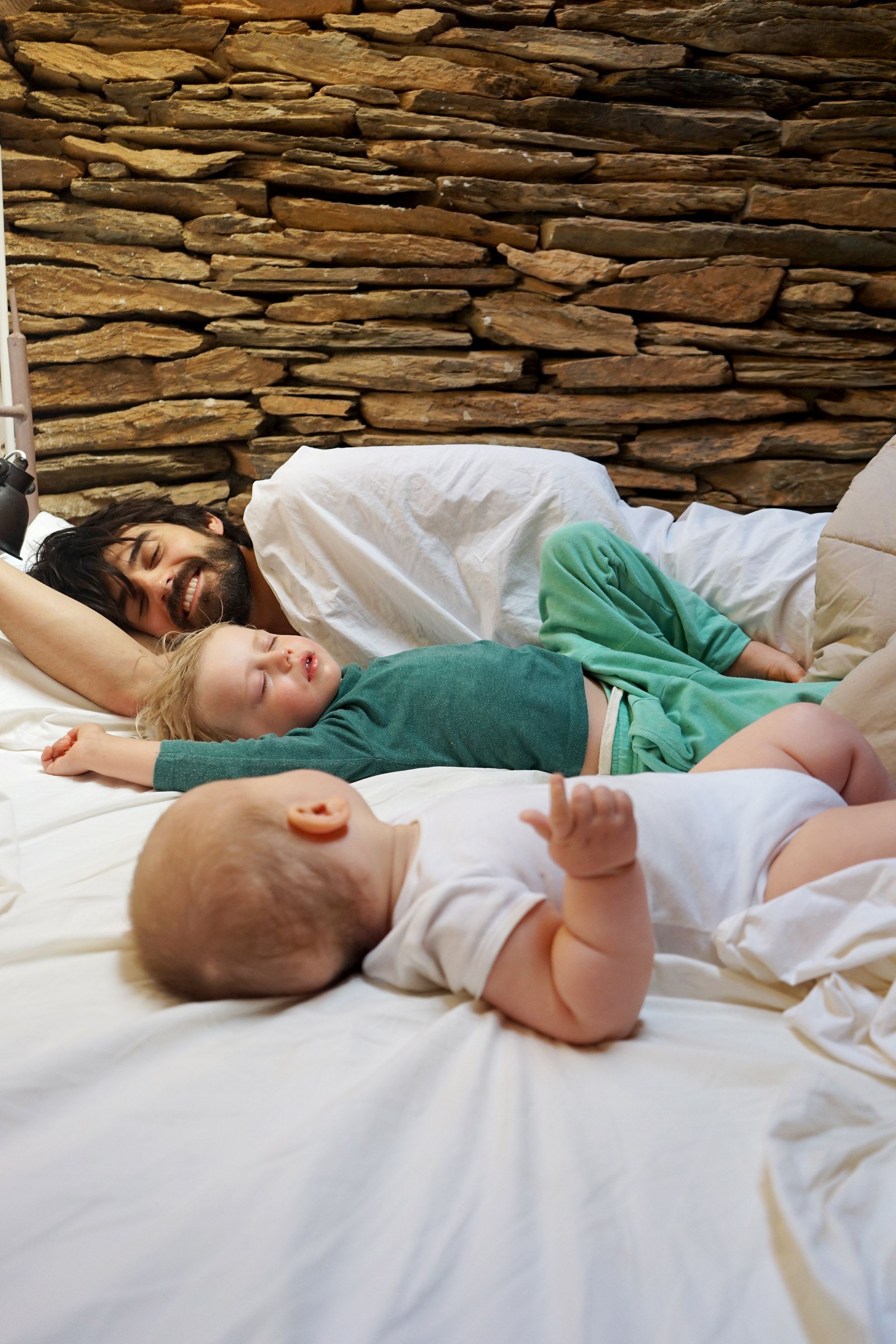 2017-04-Casas-da-Cerca-Portugal photo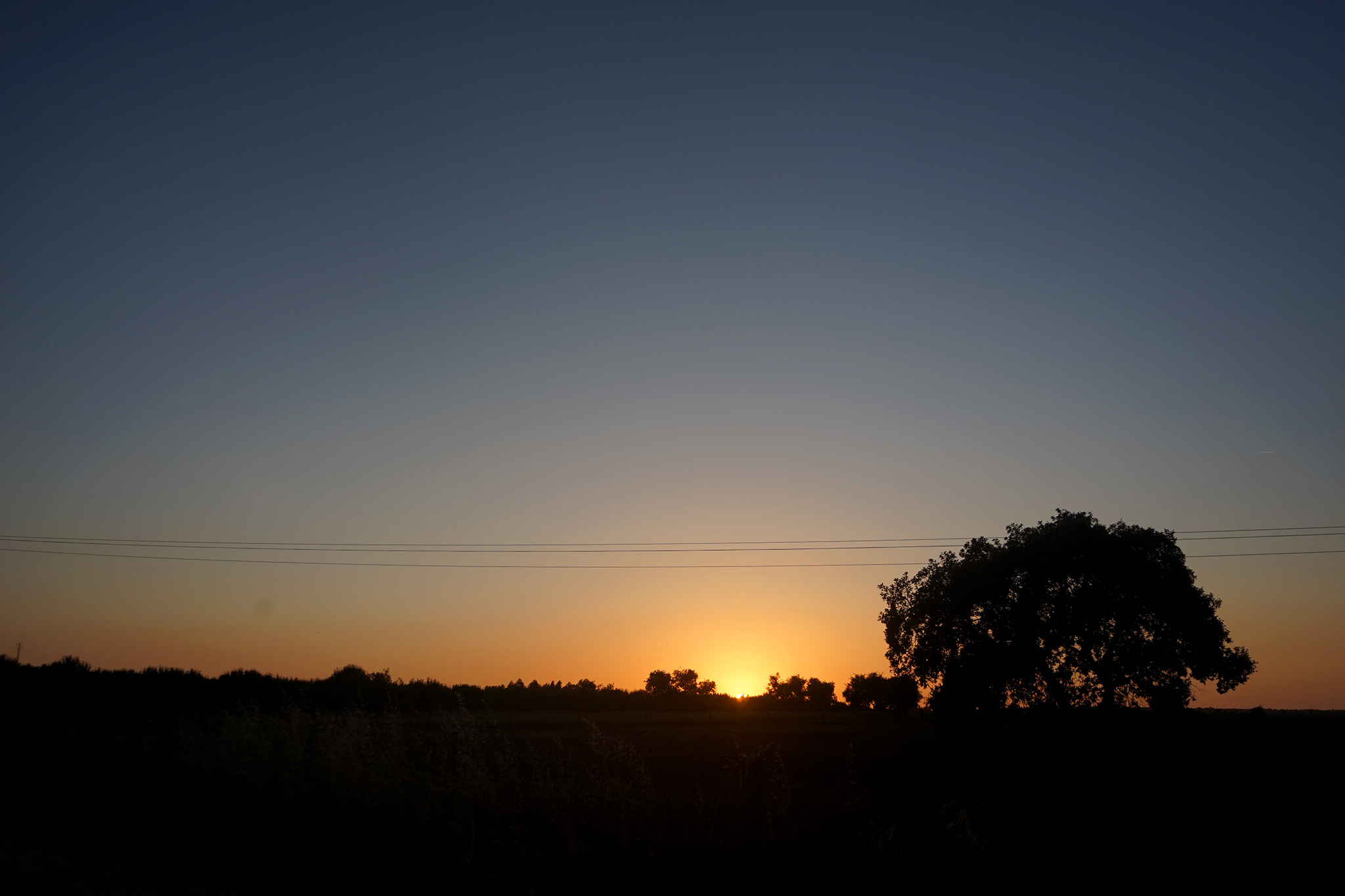 Where to find us
---
Faro Airport
Ca. 2 h by car
Other Hotels for more memorable nights
ABOUT HOTELS WITH SOUL
Hotels with Soul by NECTAR & PULSE is a personal collection of our favourite hotels around the globe. They have two things in common: soul and passion. Some serve the best coffee we've ever tasted. Some the comfiest beds and linen. Some have a sauna in the woods and delicious home-made jams. Others have a butler available 24/7 or a hunter ready to take you on a hunt. One has a library where you'll want to while away the hours, another one a kitchen stocked with the best midnight snacks.
What they all have in common is great design, friendly people, and authenticity. We call it the NECTAR & PULSE vibe. It's that feeling where it's so comfortable, it almost feels home, but you feel like there's so much to learn, see, and do. These are the places that make you think to yourself, "there's nowhere else I'd rather be." Hotels with Soul are the ultimate destination for curious travellers with a good taste. Discover their story. Experience their soul.
WANT TO JOIN OUR COLLECTION OF SOULFUL HOTELS?
We love to discover new places and to add more beautiful places to our collection. If you think that your hotel reflects our philosophy, please get in touch with us at hello@nectarandpulse.com. We are happy to give you further information, our media kit and our terms. We are looking forward to get to know you and eventually to work together.
Your daily travel inspiration
10 mal GLÜCKLICH IN ... Reiseführer
Hallo liebe Reisefreunde! Unsere GLÜCKLICH IN … Bücher, die wir gemeinsam mit der Süddeutschen Zeitung herausgeben, sind mehr als gewöhnliche Reiseführer. Sie sind eine Hommage an die Lebensfreude. Sie beinhalten unsere persönlichen, handverlesenen Lieblingsorte, Geschichten, Fotos und Zitate. Wir haben unser gesamtes Wissen, tiefgehende Recherche und Herzblut von über 10
WIN 2 NIGHTS AT ALPENLOFT CHALETS IN BAD GASTEIN
Hello lovelies, it's December, the first mountains are white and we celebrate this … Read more
OCTOBER PLAYLIST
Can you believe it? It's already October. Crazy! Here our playlist for you. With lo… Read more