Locations
Surfrider BeachMalibu Surfrider Beach, Pacific Coast Highway, Malibu, Kalifornien, USA

A favourite surf spot of ours.
Groundwork Coffee671 Rose Avenue, Kalifornien, USA

Grab a coffee and an Egg McLovin at this cool café before you launch into the day.
Flake513 Rose Avenue, Kalifornien, USA

Get the Supercrojo here. Trust us, just do it.
Moon Juice507 Rose Avenue, Kalifornien, USA

Although we have made fun of this place, the juice here is actually fantastic. If you can afford it.
Gjusta320 Sunset Ave, Venice, Kalifornien, USA

The bread here is fantastic and can even hold a candle to German bread, which is no small feat.
Will Rogers State ParkWill Rogers State Historic Park, Los Angeles, Kalifornien, USA

This park is perfect for hiking and picnics.
Temescal CanyonTemescal Canyon Park, Los Angeles, Kalifornien, USA

The beautiful Inspiration Loop Trail of the Temescal Canyon will reward you with a stunning view over the ocean.
Henson Recording Studios1416 N La Brea Ave, Los Angeles, Kalifornien, USA

The Henson Recording Studios complex is one of the most renowned in the music industry. Superstars like John Lennon and Joni Mitchell have recorded major hits here, as have many other Hollywood legends.
Urth Café8565 Melrose Avenue, West Hollywood, Kalifornien, USA

Grab a coffee and do some celebrity-spotting as you bask in the vibrant atmosphere of Hollywood.
Getty Center1200 Getty Center Drive, Los Angeles, Kalifornien, USA

The Getty Center is not only a museum well worth seeing, it also provides its visitors with a nice view over the city.
The LACMA Museum5905 Wilshire Blvd, Los Angeles, Kalifornien, USA

LACMA is the largest art museum in the western United States, with a huge collection of art pieces from antiquity to the present. The family discounts are great, too!
E.P. & L.P.603 N La Cienega Blvd, West Hollywood, Kalifornien, USA

E.P. is the Asian eatery, L.P. the rooftop bar. The food, the drinks, the location – everything here is pretty sweet.
Chateau Marmont8221 Sunset Blvd, West Hollywood, Kalifornien, USA

This is where they all meet: musicians, producers, actors and anybody else who fancies a beautiful lunch or dinner in an exclusive setting.
Hotel Erwin1697 Pacific Ave, Kalifornien, USA

The rooftop terrace is ideal for a laid-back sundowner.
Hinanos15 W Washington Blvd, Los Angeles, Kalifornien, USA

This dive bar, close to the beach, is a temple of live music, beers and burgers.
Gjelina1429 Abbot Kinney Blvd, Kalifornien, USA

This is the best restaurant in town, for sure. The cuisine is based on delicious simplicity and a love of sharing. Come here with good friends, sit in the backyard, and order as much as you can manage.
Zinqué600 Venice Blvd, Venice, Kalifornien, USA

This french restaurant is a great food place and the bar is alright as well. Sit out in the patio on warm summer nights and enjoy their delicious tartines.
Salt Air1616 Abbot Kinney Blvd, Kalifornien, USA

Salt Air rocks a cool bohemian vibe and an interior inspired by Mediterranean design. The seafood is exceptional.
The Rose Café220 Rose Avenue, Kalifornien, USA

The Rose Café just reopened recently and is the place to be when on Rose Avenue, known for its local Southern California cuisine and wines.
Venice Beach Wines529 Rose Avenue, Kalifornien, USA

A classic on Rose Avenue and the first bar that opened up here. The quality of wine and food you get here makes it worth every penny.
Town House52 Windward Avenue, Kalifornien, USA

Amazing parties in an awesome location. Keep an eye out for secret shows by renowned artists!
The Brig1515 Abbot Kinney Blvd, Kalifornien, USA

On Tuesdays, superb jazz bands play live on stage, and it's always a pleasure to have a drink, listen to the music and play some billiard there.
Thai Vegan2400 Main St, Santa Monica, Kalifornien, USA

The Thai vegan food here is so good, you'll forget to miss meat and dairy.
"We just want to do what we did when we were young – make music, go surfing and just spend our time doing what we're passionate about. That is The Great Escape."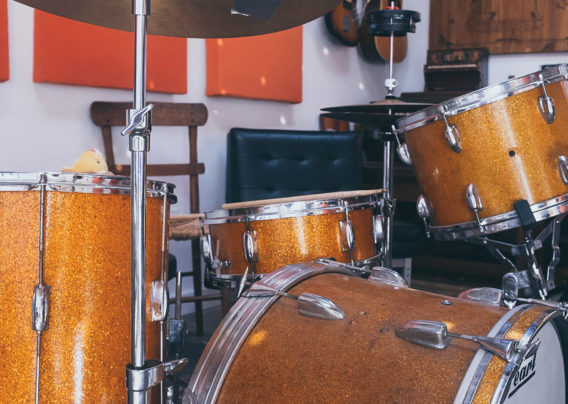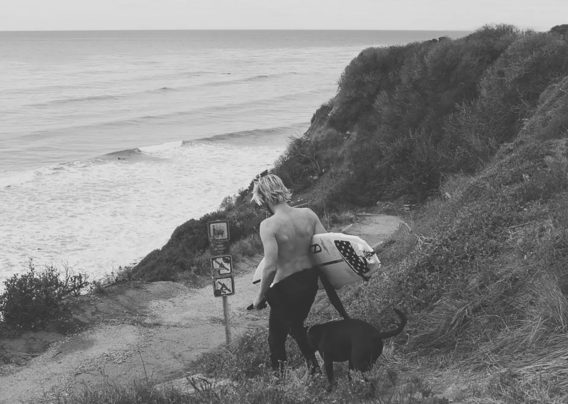 Our thoughts about Los Angeles
What do you love about your destination?
Kristian: Everything! For me it's the best place in the world to live in. I can combine a beach lifestyle with my work in the entertainment industry. That combination of being close to the beach on the one side and such a vibrant city on the other is absolutely priceless.
Malte: I also love the combination of the big city lights and nature. And then L.A. is also a magnet, it attracts people who want to push things further and that results in a very positive attitude all throughout. The life here is a lot about getting things done, dreaming big and overcoming obstacles. This vibe is infectious and this is definitely a place I want to live in, one that keeps challenging and pushing me to reach new heights.
What's a "must do" in your destination?
We'd have to say being in Venice. Venice is a little beach town in the metropolis that is Los Angeles. There is this very beautiful beach, where on the one hand you have all the freaks and hobos running around, and on the other all the artists and super rich people – it's just a beautiful mess!
Take a vacation into Our life
What's your background?
Malte: We're both from Hamburg and also have kind of a similar background. I came to L.A. six years ago, where I met Kristian, who had already been here for a few years. We were doing more or less the same thing, Kristian was doing music in L.A. and I in Hamburg. Hamburg felt like it was always rainy – Kristian went surfing every morning. Although I was in L.A. for only a few weeks it got me thinking: 'maybe I can do the same thing over here'. And that was the beginning. I chose a life without shoes, which is the biggest luxury to me. I came back to L.A. and together with Kristian went surfing every morning, did music together and went to L.A. barbecues. That's the lifestyle I jumped into, and it felt good. Now I have four kids and don't go surfing every morning anymore, but I still do music. Kristian is still in the water most mornings. Our background is that we have always done music, twenty years now, starting in the 90s. We always both had bands. Back then in Germany I had started working with other artists and producers, like Timo Maas and Fettes Brot. I wrote a song for the Sugababes and just tried out a lot of things. I also scored a lot of commercials and TV stuff. Then when Kristian and I started working together we wanted to have a band of our own again, we just felt like it was in our blood. We wanted to do music that pays tribute to our heroes of the 60s and 70s, music we both love. That's what got us started in the first place, that old school stuff, hippie music. We've come full circle in a way, because we're basically doing the same things now that we used to do twenty years ago, albeit with a little bit more experience now. We are our own label managers, our own publishers, our own studio set-up. It's important to us, being independent. We can do whatever we want, which is quite different than it was twenty years ago.
Kristian: It really does feel like you're fifteen again, but getting to act with a little bit more wisdom. We have the freedom to not be dependent on major labels, because we finance it all ourselves, and that gives us complete creative freedom. Like a picture perfect Indie band!
Malte: What we love about our band name, 'The Great Escape', is that there are so many meanings this expression can take on. For us, music is a great escape. It's not necessarily a beautiful island, to us it's more about what you do in life.
Kristian: It also means escaping the pressure of society. A lot of people think they have to stick to certain dogmas and trends and conventions. We just want to do what we did when we were young – make music, go surfing and just spend our time doing what we're passionate about. This is The Great Escape.
What is the best moment of the day?
Malte: At the moment, it's the mornings. When my five-month-old twins look at me, give me the biggest smiles and are just happy to see me.
Kristian: For me it's different moments every day. If there are waves, I really, really enjoy just driving to Malibu when the sun hasn't quite gone up yet. Watching the sky turn orange and then paddling out and being in nature for two hours. That really charges the battery. It is exercise, but meditation at the same time. That's what I love about L.A., you can combine this vacation feeling with everyday work. Then we also have tons of moments in the studio while making music, when it's just flowing. In the end it's the same thing: surfing, making music, looking into your babies' eyes - it's connecting!
What inspires you?
Malte: California, especially L.A., and the people who live here inspire me. People with dreams, doers, inspire me. Just look at our new music video, it's full of old people who are just amazing and have never stopped being active. Shooting that video and talking to them was very inspiring. There are, in fact, a lot of elderly people here in L.A. that are still hungry, that still seem so young, younger than some of my friends do in their thirties. I'm very inspired by people who still have dreams and plans and crazy ideas and think outside of the box, people who still are a little bit like teenagers, where you think you can change the world.
Kristian: It's very easy to be inspired nowadays. A lot of people complain about the music industry and where it's going. But I think this age is great for music because you have such easy access to so much information and things that can inspire you. When we were young we had to rely on the records that we and our friends had and that was it. Nowadays you go on Spotify or Apple Music and, if you're interested in a certain artist, you can listen to all his records in one day and just soak it all up. When we did the first The Great Escape album, we listened to all the great heroes of old times and read a ton of interviews with the artists, with the producers, with the engineers about how they recorded it, what kind of microphone they used, how the sessions would go, etc. Twenty years ago we wouldn't have been able to do that. Even ten years ago. That is super inspiring!
Your lifestyle in 5 words?
Barefoot, sunny, independent, beards, nature.
Person you'd like to sit next to in an airplane?
Malte: Rick Rubin. I think my beard is longer, but I would love to compare.
Kristian: Micky Dora, who was a rebellious surfer in L.A. in the 60s. But that could be an exhausting flight. Actually, Obama would be a great person to sit next to. I like Michelle Obama too, but I wouldn't want to get in trouble.
What are your favourite destinations around the globe?
Kristian: As we're in L.A., especially for me as a surfer, I love going to Central America: Nicaragua, Costa Rica, Panama. But there are so many amazing places here in California, too. The entire length of the Pacific Coast Highway. Places like Santa Cruz or Carmel-by-the-Sea are stunning. I travel a lot in California.
Malte: I live in my favourite travel destination. Joshua Tree, Big Sur, Sierra Mountains, Northern California, Napa. These places are just beautiful! Mexico is great to go to as well.
Your life philosophy?
Kristian: Live in the moment! We all tend to think too much about certain things. From time to time, it's important to switch off your brain and just live the moment, connect, and dive into something deeper. Be in the now and not always in the past or in the future.
Malte: When in doubt, do it. That changed a lot for me. I will never feel bad about a mistake I've made, but I will feel bad about an opportunity I've missed.
Travelling is…
Kristian: a good way to get to know yourself and your friends.
Malte: a way to get to know yourself.
Life is…
Malte: Beautiful.
Kristian: Exciting.
Your daily travel inspiration
10 mal GLÜCKLICH IN ... Reiseführer
Hallo liebe Reisefreunde! Unsere GLÜCKLICH IN … Bücher, die wir gemeinsam mit der Süddeutschen Zeitung herausgeben, sind mehr als gewöhnliche Reiseführer. Sie sind eine Hommage an die Lebensfreude. Sie beinhalten unsere persönlichen, handverlesenen Lieblingsorte, Geschichten, Fotos und Zitate. Wir haben unser gesamtes Wissen, tiefgehende Recherche und Herzblut von über 10
WIN 2 NIGHTS AT ALPENLOFT CHALETS IN BAD GASTEIN
Hello lovelies, it's December, the first mountains are white and we celebrate this … Read more
OCTOBER PLAYLIST
Can you believe it? It's already October. Crazy! Here our playlist for you. With lo… Read more