Locations
DinTaiFung Dumpling House30 Canton Rd, Tsim Sha Tsui, Hongkong

We love their great food and the fact that they're very close to the harbor and to Harbor City, the biggest and fanciest shopping mall in Hong Kong. We often combine shopping at HC with dinner or lunch at DTF.
Victoria Harbor on KowloonAve of Stars, Tsim Sha Tsui, Hongkong

The harbor has a special vibe. Boats and ships come as the lights from the many skyscrapers light up the water and the sky. It's just very impressive to stand there and take in the greatness of this city!
Wan Chai176 Johnston Rd, Wan Chai, Hongkong

Wan Chai is a great district full of fun and excitement. Go there by tram. Seeing Hong Kong Island from the tram is very special. Especially if you sit topside. You see new things every day from up there. And it's slow and old fashioned. No one really rushes on the tram because you know it's going to take a long time, especially during daytime. So there's this calmness about it.
DjiboutiiLandale Street, 2, Hongkong

A lot of expats come here for a drink after work, so we always meet people we know in one way or another. Someone is always at Djiboutii. It's just never boring here because the staff interacts with the guests, like when our friend Anna got to stand behind the bar and make shots and drinks for everyone in our group. Spontaneous and fun!
OpheliaQueen's Road East, 200, Wan Chai, Hongkong

It's brand new, it's ten meters from our building, and it's fabulous. The interior and decoration is just so exquisite!
Le Pain Quotidien202 Queen's Rd E, Wan Chai, Hongkong

It's a very nice little café/restaurant and they've got delicious food from breakfast to dinner. And their terrace is so wonderful!
Hiking from Wan Chai to Repulse Bay BeachWan Chai, Hongkong

Click on the website link below and see the tour lined up. Hiking is THE thing to do in Hong Kong. It's the best workout and it's so beautiful and impressive. On the weekends we often meet up with friends and go on a hike together, whether it's a short or long one. There are so many different trails to explore. It's great fun!
Repulse Bay BeachRepulse Bay Beach, Hongkong

The beach is so close to the city, only like 15-20 minutes. It's where we most often go if we go to the beach because it's so very convenient. They've got a wide range of good restaurants and cafes on the boardwalk, the beach is big and not too crowded and they've got showers, toilets and dressing rooms. Emma goes here on weekdays with her housewife friends and Anders tags along on the weekends. We bring our cooler with ice for cold drinks, play volleyball or frisbee with friends. Love it!
Chicken on the RunBeach Road, 28, Hongkong

This is where we go in Repulse Bay if we want to eat healthy, light and delicious food. You decide what kind of chicken you like and then choose different sides to it. It's the perfect beach food if you ask us!
SOHOSoho, Hongkong

It's cosy to walk around here, it's genuine. You've got small boutiques and unknown or up and coming brands, tea houses with tea tastings, local art galleries and shops, classic cafés and great restaurants and bars. The architecture is different with shorter and older buildings. One of our favorite places to shop is at PMQ on Aberdeen Street, where they've always got cool pop-up stores and sometimes a food market on lower ground. Wear comfortable shoes, because the streets run up and down.
Corner Kitchen CaféNew Street, 21-23, Hongkong

It's a good café in Sheung Wan. Their pastries are to die for! We've been here a few times after we've been walking around in SOHO towards Sheung Wan and landed here.
22 Ships22 Ships, Hongkong

This is a restaurant where you can go anytime. Their food is just great! The menu is so full of delicious things that you can't go wrong! It's noisy, it's casual, it's busy. We love it! We go here very often and always bring our visitors or friends here. If it's completely full on 22 Ships and you can't wait to eat, check out their sister restaurant "Ham & Sherry" across the street (also Ship Street) which has a very similar menu and the same owner as 22 Ships.
SevvaChater Road, 10, Hongkong

This is where we celebrated our six-year anniversary. The food is awesome and very fancy. But the bar is more relaxed with lounge sofas and an amazing view! No shorts or flip flops will be let in, so wear something nice and you'll really enjoy this place. Sometimes they play live music on the terrace which is just so wonderful.
Feather BoaStaunton Street, 38, Hongkong

Because it's "secret" you have to know about it to find it. If the crowd gets too loud they will hush everyone to be more quiet. It's really something different from your usual bar. It's a members' bar, but non-members can come in if they're not knocking too late. It's small and intimate with only a few chairs and sofas. Their chocolate strawberry daiquiris are yummier than most drinks you've tasted (if you like chocolate and strawberries…)!
Lan Kwai FongLan Kwai Fong, Hongkong

Why special? LKF is something very special that you don't see very often in Europe. It's where most people go to party and there are endless clubs, bars and restaurants for everyone. There are as many people outside the bars as there are inside so the street is crowded and there's always a very good vibe. Some people that don't want to go into a club or bar just buy their beer or wine from 7Eleven and party on the street which is fully allowed here. The students call it "Club 7". When we go out to party this is where we go – although we don't go to Club 7…
'Enjoy the city's impressive skyline from different angles and in different lights.'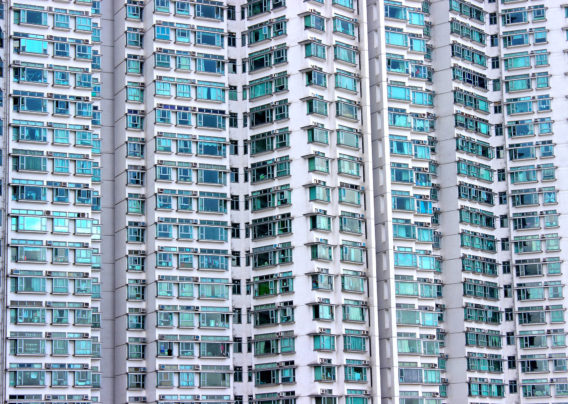 Our thoughts about Hong Kong
What do you love about your destination?
We love that Hong Kong brings everything to the table: deep green jungle adventures, concrete and skyscrapers, great beaches, the ocean, some of the best restaurants, bars and night life, and great shopping spots for all budgets. When it comes to fashion there's just so much! No one here is afraid to look different.
The climate is fabulous most of the time.
Even though it's a huge, bustling city divided into islands and mainland, with over seven million inhabitants, every week we bump into people we know in different places. That gives this big, crowded place a feeling of home and intimacy.
Meeting new people in Hong Kong is very easy. Especially the expats are open and eager to get to know you and make contacts, both personally and professionally.
You can go more or less anywhere in Hong Kong in 30 minutes.
We also really love that Hong Kong is such a big hub in Asia. If you jump on a plane for three hours you're in the Philippines, or Thailand, or Seoul. Flying for five hours will land you in Bali, or Malaysia, or Tokyo, or west Australia even. It's the same distances from Stockholm to Spain, Greece or southern Italy, except that you can go to very exotic paradise islands or amazing cities that you might not have gone to if you didn't live here. For travel-lovers this is paradise!
Which music fits best to your destination?
OneRepublic – Good Life
What's a "must do" in your destination?
During daytime, a must is to go up to Victoria Peak and enjoy the stunning views, either as a hike from Mid Levels or with the Peak Tram (Note: only running if the weather is somewhat clear).
During nighttime, don't miss out on looking at the Victoria Harbour skyline from the Kowloon side. And rooftop bars. Check out rooftop bars!
In general, you just have to enjoy the city's impressive skyline from different angles and in different lights. Don't forget your camera!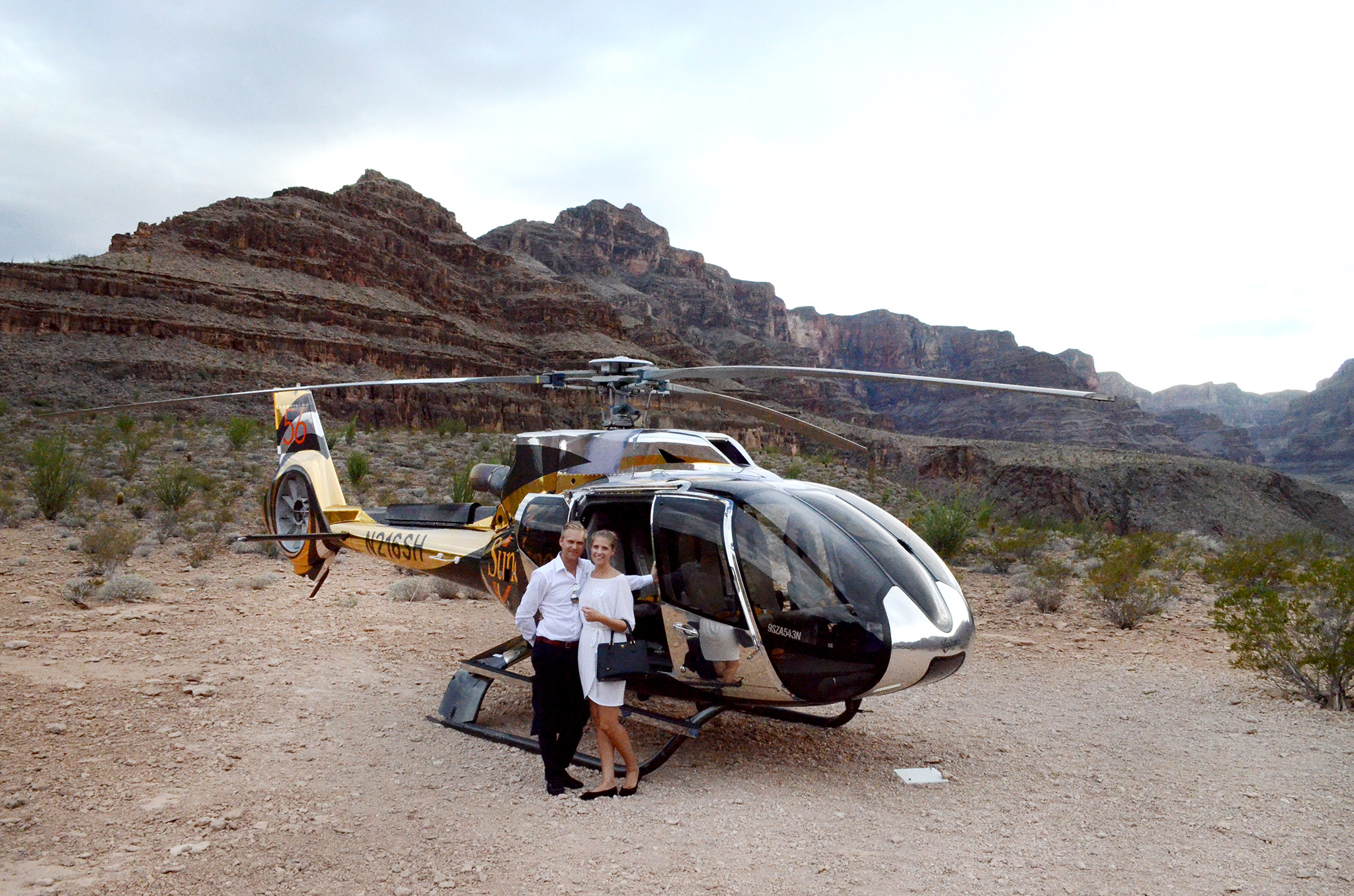 Take a vacation into Our life
What's your background?
We met at a party thanks to our cousins who thought we'd like each other. They were right! We've been a couple for a little over six years and married since November 2015. Anders was brought up in Östersund, in the northern part of Sweden, and Emma has lived most of her life in Stockholm where we also lived together before moving to Hong Kong.
Since we met, we've always dreamed and talked about living and working in other parts of the world to enrich our lives, understand complexities and differences, experience other cultures and climates, and meet new people. When the first real interesting opportunity came up, we just said yes and hopped on a plane to Hong Kong.
We love traveling in our free time. The past years together we've mostly traveled in Europe and America and seen beautiful places. Since we now live in Asia, we're really looking forward to explore new parts of the world.
What is the best moment of the day?
Anders: Getting out of the air-conditioned office to come out into the warm Hong Kong air, walking home between skyscrapers and people, realizing that I'm a part of this fantastic city.
Emma: Sitting down on our balcony in the afternoon sun, sipping on a glass of cold lemonade, listening to an audio book, looking out on the great view of Victoria Peak and the many buildings surrounding us.
What inspires you?
Diversity. People with a strong mindset who work hard. Love. Traveling. Fashion.
How would a good friend describe you?
Friendly, big-hearted, driven, curious, dancing machines.
Your lifestyle in 5 words?
Exploring, luxurious, love, hard-working, simplicity.
Which books, newspapers or magazines do you read?
While Anders is into China Daily, Dagens Industri and New York Times, Emma is more the fashion and interior magazine kind of girl - think ELLE, Vogue, and travel magazines. When it comes to books we're both listening to audio books a lot right now. It's a mix between biographies, fiction, thrillers and crime novels.
Which films blow your mind?
Extremely hard to pick just a few, as we love watching both old and new films and series. But here are some of our all time favorites:
Series: Planet Earth, House of Cards, The Americans, Homeland, Friends.
Films: Schindler's List, The Shawshank Redemption, The Notebook, Dirty Dancing, The Hangover.
Person you'd like to sit next to in an airplane?
Barack Obama. Preferably in the middle seat between us. He's funny, smart and well spoken, and has played a big part in major topics and challenges concerning the world in the past eight years.
What are your favourite destinations around the globe?
Apart from Hong Kong: New York, Dubai, L.A., Palma de Mallorca, Åre, the lakes of northern Italy, Dubrovnik, Stockholm.
Your life philosophy?
Always do your very best with the conditions you've got.
Treat others the way you want to be treated.
Never give up.
Suitcase, Backpack or Weekender?
Suitcase, preferably a very big one.
What else should we know about you?
We eat tacos at home way too often. As much as we love a good party and dancing the night away, we also love to eat in and watch series all night long. The beach is our favorite place to be when the weather is good. Anders has so many ties, and always buys new ones which drives Emma crazy. We love spending time with our families, whether it's sailing in the Stockholm archipelago or relaxing in the northern mountains. Emma bakes the most delicious "smulpaj", crumble pie. Anders used to be a soccer player. When alone at home we often dance and sing together, and Emma knows all the lyrics like a jukebox.
Travelling is…
fulfilling our dreams.
Life is…
meant to be lived.
More local soulmates in Hong Kong
Discover more perfect 24 hours
Your daily travel inspiration
10 mal GLÜCKLICH IN ... Reiseführer
Hallo liebe Reisefreunde! Unsere GLÜCKLICH IN … Bücher, die wir gemeinsam mit der Süddeutschen Zeitung herausgeben, sind mehr als gewöhnliche Reiseführer. Sie sind eine Hommage an die Lebensfreude. Sie beinhalten unsere persönlichen, handverlesenen Lieblingsorte, Geschichten, Fotos und Zitate. Wir haben unser gesamtes Wissen, tiefgehende Recherche und Herzblut von über 10
WIN 2 NIGHTS AT ALPENLOFT CHALETS IN BAD GASTEIN
Hello lovelies, it's December, the first mountains are white and we celebrate this … Read more
OCTOBER PLAYLIST
Can you believe it? It's already October. Crazy! Here our playlist for you. With lo… Read more