Locations
Ovenly31 Greenpoint Avenue, Brooklyn, New York, USA

This Greenpoint bakery might be the best smelling shop in the whole city. Don't miss their unmatched scones in flavours like blue cheese/pecan and cheddar/mustard.
High Street on Hudson637 Hudson Street, New York City, New York, USA

High Street on Hudson is THE breakfast spot for me right now – I love everything they conjure up on your plate!
Cobble HillCobble Hill, Brooklyn, New York, USA

From the boutiques and bars of Smith and Court Street, to the Middle Eastern grocery shops along Atlantic Avenue, this dynamic stretch of brownstone Brooklyn is hard to beat.
ChelseaChelsea, New York City, New York, USA

Contemporary art fans will find their match at the many small galleries in the West 20s between 10th and 11th Avenue.
West Village and TribecaWest Village, New York City, New York, USA

To experience New York's history, head down to Greenwich Street and the many adjacent cobble-stoned alleys.
Glasserie95 Commercial Street, Brooklyn, New York, USA

Hidden along the northernmost border of Brooklyn, this Middle Eastern-influenced spot boasts unmatched ambiance—and a mezze brunch—that's well worth the detour.
Navy137 Sullivan St, New York, NY 10012, USA

When it comes to unpretentious downtown cool, few restaurants hold a candle to this nautical-inspired space, whose design and fish-focused menu are always a delight.
Leyenda221 Smith Street, Brooklyn, New York, USA

This recent addition to the Smith Street bar scene offers a festive dose of tropical flair, with cocktail ingredients like pisco, passion fruit, and mate.
McKittrick Hotel530 W 27th St, New York City, New York, USA

Best known as the home of the immersive theatre experience Sleep No More, this Chelsea warehouse also offers three bars—two of which are impressive music venues. On the weekends The Heath restaurant and bar hosts an unmatched dance party with house band The Heathens.
Bowery Ballroom6 Delancey St, New York City, New York, USA

To catch up-and-coming bands before they reach the big time, there are few better venues than this Manhattan music hall.
Rockwood Music Hall196 Allen Street, New York City, New York, USA

One of the highlights of NYC's concert scene is the opportunity to catch an incredible range of talent in a single night. Nowhere is that more true than at Rockwood, where artists rotate on the hour in three separate concert spaces.
Lafayette380 Lafayette Street, New York City, New York, USA

If you have a sweet tooth you'll never want to leave this place.
Morgenstern's2 Rivington Street, New York City, New York, USA

Incredible ice cream flavours - perfect for a hot summer day.
Terroir24 Harrison St, New York City, New York, USA

Wine bar run with passion and love.
Rose's Bar & Grill295 Flatbush Avenue, Brooklyn, New York, USA

Cocktails and burgers at their best.
Narcissa25 Cooper Square, New York City, New York, USA

Light California cuisine.
Little Park85 W Broadway, New York City, New York, USA

An organic and eco friendly restaurant in a lovely location.
French Louie320 Atlantic Avenue, Brooklyn, New York, USA

I love to have lunch here. But dinner, sitting at the little outdoor patio, is nice for warm summer nights, too.
La Colombe75 Vandam Street, New York City, New York, USA

Start your day in a perfect manner by grabbing a Flat White at La Colombe – those guys really know good coffee!
The NoMad Bar10 W 28th St, New York City, New York, USA

Enjoy fancy drinks at the even more fancy and beautiful bar inside the NoMad Hotel!
Attaboy134 Eldridge Street, New York City, New York, USA

Nice drinks based on fresh ingredients of the day – so good!
Upland345 Park Avenue South, New York City, New York, USA

Come here for the impressive wine menu as well as the mouthwatering California-inspired cuisine!
Khe-Yo157 Duane Street, New York City, New York, USA

Order all different kinds of little, sensational Laotian dishes here and share it - a culinary delight and the best way to start an evening in New York City!
The Long Island Bar110 Atlantic Avenue, Brooklyn, New York, USA

This is where you get the best burger in NYC. A true local's spot!
'I love making connections—whether between people, ingredients for a recipe, or other creative collaborations.'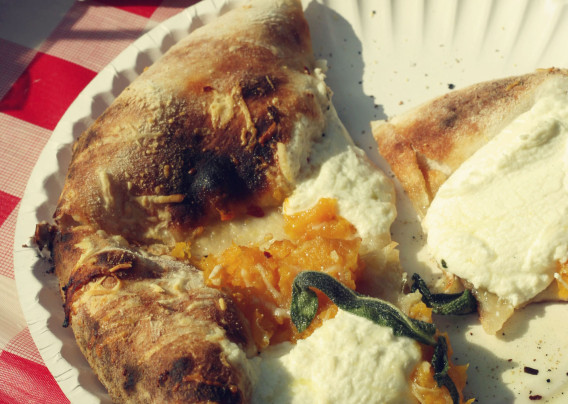 My thoughts about New York
What do you love about your destination?
New York is dynamic in every sense. It can be exhausting, but for those with the drive to take it on, there are endless opportunities for discovery.
Which music fits best to your destination?
My New York thrums to the music of young local musicians of all genres—from Lucius to Tim Noyes, Ava Luna to the Spring Standards, Jon Batiste to Kate Davis.
Take a vacation into My life
What's your background?
I grew up in Connecticut (2 hours away from NYC) and lived in Paris for 2 years before returning to NYC.
What is the best moment of the day?
Enjoying the lunch I've carefully prepared for myself or diving into whatever book I'm reading at the time.
What inspires you?
Thought-provoking turns of phrases, intelligent design, and experiencing a new culture.
How would a good friend describe you?
Passionate, loyal and slightly insatiable.
Your lifestyle in 5 words?
Curious. Cultured. DIY. Health-conscious. Creative.
Which books, newspapers or magazines do you read?
"Lucky Peach", "The Atlantic", "Co. Design".
And as for recent favourite books:
Cooked (Michael Pollan), The Night Circus (Erin Morgenstern) and A Little Life (Hanya Yanagihara).
Which films blow your mind?
I love "Chefs' Table", "Masters of Sex" and "Orange is the New Black".
I also watch almost any French film I can get my hands on.
But anything with solid acting and interesting character development will pique my interest.
Person you'd like to sit next to in an airplane?
Anyone who knows fun facts about the history, music scene, and/or food culture of wherever we're flying to.
What are your favourite destinations around the globe?
The Basque Country, Paris, Istanbul, Matera, Colorado, and Scandinavia.
Your life philosophy?
The merit is in the detour.
Suitcase, Backpack or Weekender?
Weekender with backpack aspirations.
What else should we know about you?
For me, grocery shopping is always the most effective therapy.
Travelling is…
a chance to discover—not just a new culture, but also new aspects of yourself and your traveling companions.
Life is…
incredibly lucky as it stands, but I'm always eager for new experiences.
Please enter a Hashtag on the Instagram plugin Settings page
More local soulmates in USA, New York
Discover more perfect 24 hours
Your daily travel inspiration
Comprehensive Acquire the inside track on Essays for nothing - What over the earth can it be?
Attain the inside track on Whole Essays without cost Best suited upfront of You trans… Read more