Locations
Antibes Bistro112 Suffolk Street, New York City, New York, USA

No matter what time of day you pop in - breakfast, lunch or dinner - this little bistro will give you the perfect French vibes.
7115 by Szeki157 Rivington Street, New York City, New York, USA

Clean and stylish women's fashion.
David Zwirner Gallery525 W 19th St, New York City, New York, USA

Very popular gallery. Queueing up is definitely worth it.
Ovenly31 Greenpoint Avenue, Brooklyn, New York, USA

All I have to say is: peanut butter cookies.
Minetta Tavern113 Macdougal St, New York City, New York, USA

There's a rumour that this spot serves the best burger in town.
Baby's All Right146 Broadway, Brooklyn, New York, USA

You can eat, you can drink, you can dance. The lively and vibrant atmosphere is perfect for a kick-ass night out.
Tuffet286 Graham Avenue, Brooklyn, New York, USA

This cozy place calls itself a cheese / meat bar. As for drinks you have craft beer and good wine. Sometimes that's all you need!
Catbird219 Bedford Avenue, Brooklyn, New York, USA

Besides incredibly beautiful jewelry, they also offer nice cosmetic products. Time to get shiny!
In God We Trust129 Bedford Avenue, Brooklyn, New York, USA

Comfortable fashion with a little extra twist that makes each piece unique.
Roberta's261 Moore Street, Brooklyn, New York, USA

Known for pizza, but everything is good here!
The Fat Radish17 Orchard Street, New York City, New York, USA

Spaghetti squash!
Jivamukti841 Broadway, New York City, New York, USA

In 1984 Sharon Gannon and David Life created Jivamukti Yoga. This centre at Union Square offers not only amazing classes but also a nice vegan café too.
Black Seed176 1st Avenue, New York City, New York, USA

Hand rolled, boiled in honey water, and baked in a wood-fire oven - these bagels are delicious!
WNYC Transmitter Park10 Kent St, Brooklyn, NY 11222, USA

Relax on the waterfront with a cookie in one hand and a hot cup of coffee in the other.
Archestratus160 Huron Street, Brooklyn, New York, USA

This shop is all about books and food.
Gramercy Tavern42 E 20th St, New York City, New York, USA

The perfect lunch place. Check their daily tweets on the lunch special with #GTsoupsandwich.
Bowery Ballroom6 Delancey St, New York City, New York, USA

An amazing concert venue!
Rough Trade64 N 9th St, Brooklyn, New York, USA

Concert hall and record store in Williamsburg.
'I've lived in three different states and West Africa before I landed on this luminous island.'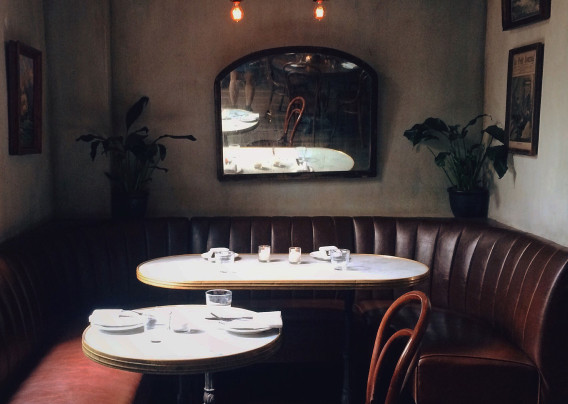 My thoughts about New York
What do you love about your destination?
Every neighbourhood feels similar to some degree because they're all make up of the same 'guts' – bodegas, dry cleaners, bakeries, liquor stores, cafes & restaurants, dive bars, specialty shops, etc. Yet, every time you move to a new neighbourhood, it's like experiencing NYC for the first time all over again. The discovery period never ends.
Which music fits best to your destination?
Throwback Dance Party.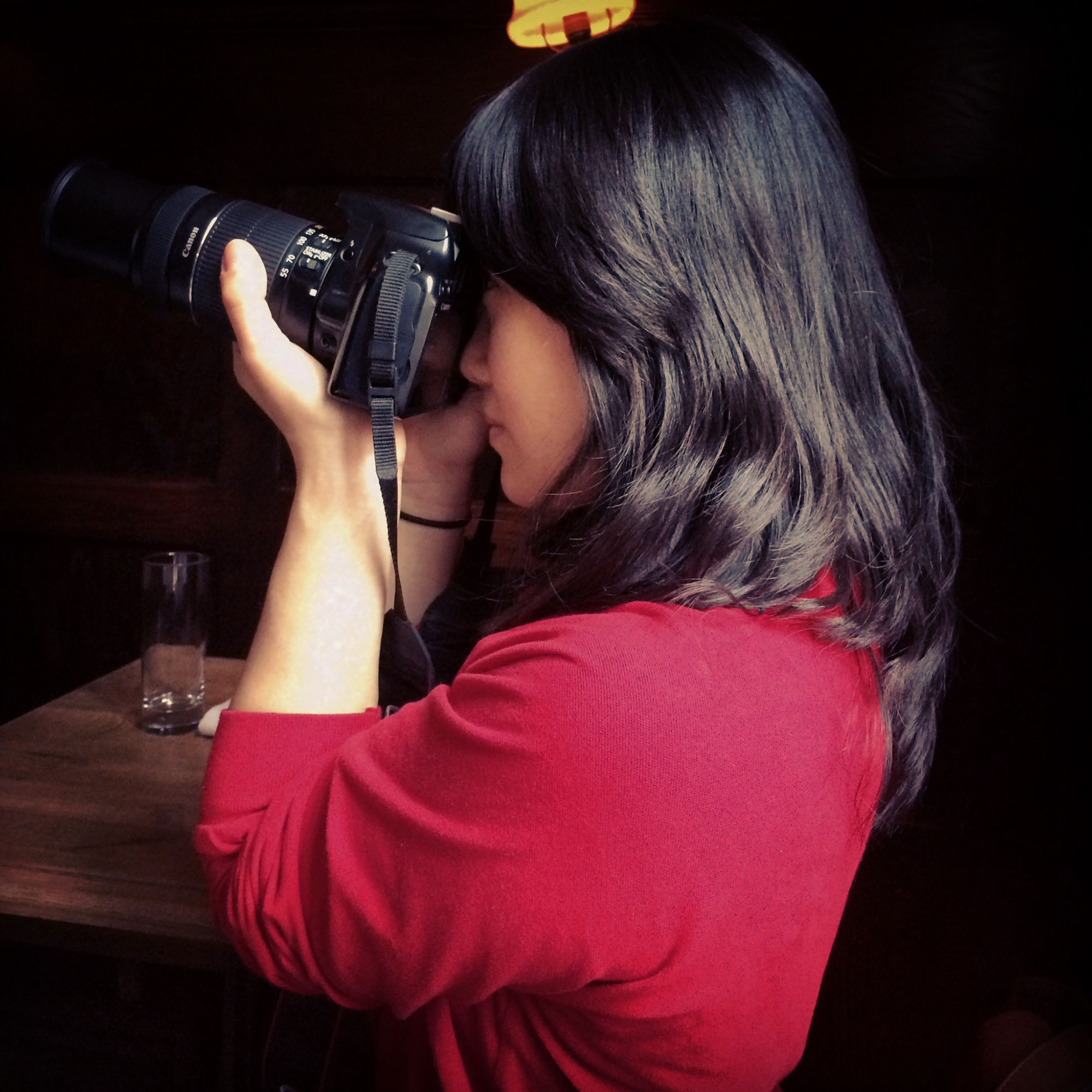 Take a vacation into My life
What's your background?
I've lived in three different states and West Africa before I landed on this luminous island. After college at age 22, I knew I had to be in New York. At the time, it was about identifying a place rich in culture that was an extension of my background in ballet & dance. I was seeking a place that was decidedly not homogenous. From what I had observed, New York was the epicentre for art, ballet, music, food, and ethnic diversity. A place where every dance company, theatre troupe, chef, band, fashion designer had a layover or set up camp.
After living in New York for almost 9 years, I'm still fascinated by the novelty and evolution this city creates and procures – in every industry. Identity is always an expression of progression here. Most people have multiple crafts and passions on top of their day-to-day job, which keeps growth constant and challenges them to keep moving forward in their journey.
What is the best moment of the day?
Reconnecting with my partner & hero – CAL. There is nothing like leaving the day behind and melting into bed with a bowl of ice cream and laughing about nothing. I feel the giddiest at that very moment each night.
What inspires you?
People: I love hearing individual stories from multiple chapters throughout people's lives. I get inspired by hearing how people find their way to others, career changes, travel stories, passions, growth, and new experiences.
How would a good friend describe you?
An eternal optimist with inexplicable bouts of energy.
Your lifestyle in 5 words?
Elusive. Sporadic. Delicious. Pictures. Insomnia.
Which books, newspapers or magazines do you read?
Monocle. Bon Appetit. Porter. Food & Wine. Any and all of Yotam Ottolenghi's cookbooks. NY Times. Harper's Baazar UK. Rue. AFAR. Sunset. An Everlasting Meal by Tamar Adler. Fete Press. Anthology. 100 Years of Solitude by Gabriel Garcia Marquez. The Belly of Paris by Emile Zola. Half the Sky. Daily Rituals by Mason Currey. Just Kids by Patti Smith. Brooklyn Magazine. Cook's Illustrated.
Which films blow your mind?
Chef's Table. Parts Unknown. Friday Night Lights… yup, I said it.
Person you'd like to sit next to in an airplane?
CAL.
What are your favourite destinations around the globe?
Cinque Terre, Italy. Nosara, Costa Rica. Paris, France. Istanbul, Turkey. Florence, Italy. Kaua'I, Hawaii. Seattle, Washington. Charleston, South Carolina. Denmark, Copenhagen. Big Sur, California. Costa Brava, Spain. Ho, Ghana. Montreux, Switzerland. Cartegena, Colombia. Amsterdam, Netherlands. Stockholm, Sweden. Savannah, Georgia. Phoenicia, New York. Toronto, Canada.
Your life philosophy?
Take it a day at a time. Be grateful, always!
Suitcase, Backpack or Weekender?
Backpack.
What else should we know about you?
I just started pottery, and I'm hooked for life! I'm also an avid cook in my spare time, but my dream is to own my own cafe/coffee shop one day, where of course, my pottery will be sold & used.
Travelling is…
the chance to find new inspiration.
Life is…
full of love and passion. I'm incredibly lucky!
Please enter a Hashtag on the Instagram plugin Settings page
More local soulmates in USA, New York
Discover more perfect 24 hours
Your daily travel inspiration
Comprehensive Acquire the inside track on Essays for nothing - What over the earth can it be?
Attain the inside track on Whole Essays without cost Best suited upfront of You trans… Read more