Locations
Winterfeldt MarktWinterfeldtmarkt, Winterfeldtstraße, Berlin, Deutschland

A local farmers' market.
HabibiGoltzstraße 24, Berlin, Deutschland

Best spot for delicious falafel.
Wannsee BahnhofBerlin Wannsee, Wannsee, Deutschland

Rent bikes here.
Liebermann VillaColomierstraße 3, Berlin, Deutschland

Small exhibitions and beautiful gardens.
PfaueninselPfaueninsel, Wannsee, Deutschland

Perfect little getaway from the city.
Mutter FourageChausseestraße 15A, Berlin, Deutschland

Nice location and yummy organic snacks.
Café SchlachtBreisgauer Str. 2, Berlin, Deutschland

Austrian-inspired cuisine.
'Inspiration can be anywhere.'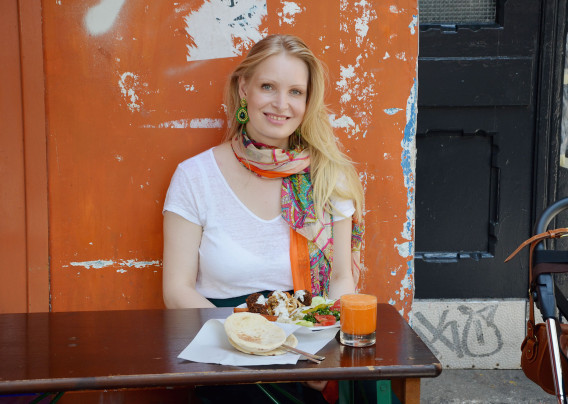 Our thoughts about Berlin
What do you love about your destination?
Berlin's diversity – inspiring galleries, fancy restaurants and trendy clubs in the urban areas and stunning forests, hidden castles and wonderful lakes in the surrounding countryside – paired with a lot of history.
What's a "must do" in your destination?
There are so many "must dos" in Berlin – if you love food and nature, then just start with our perfect 24hrs.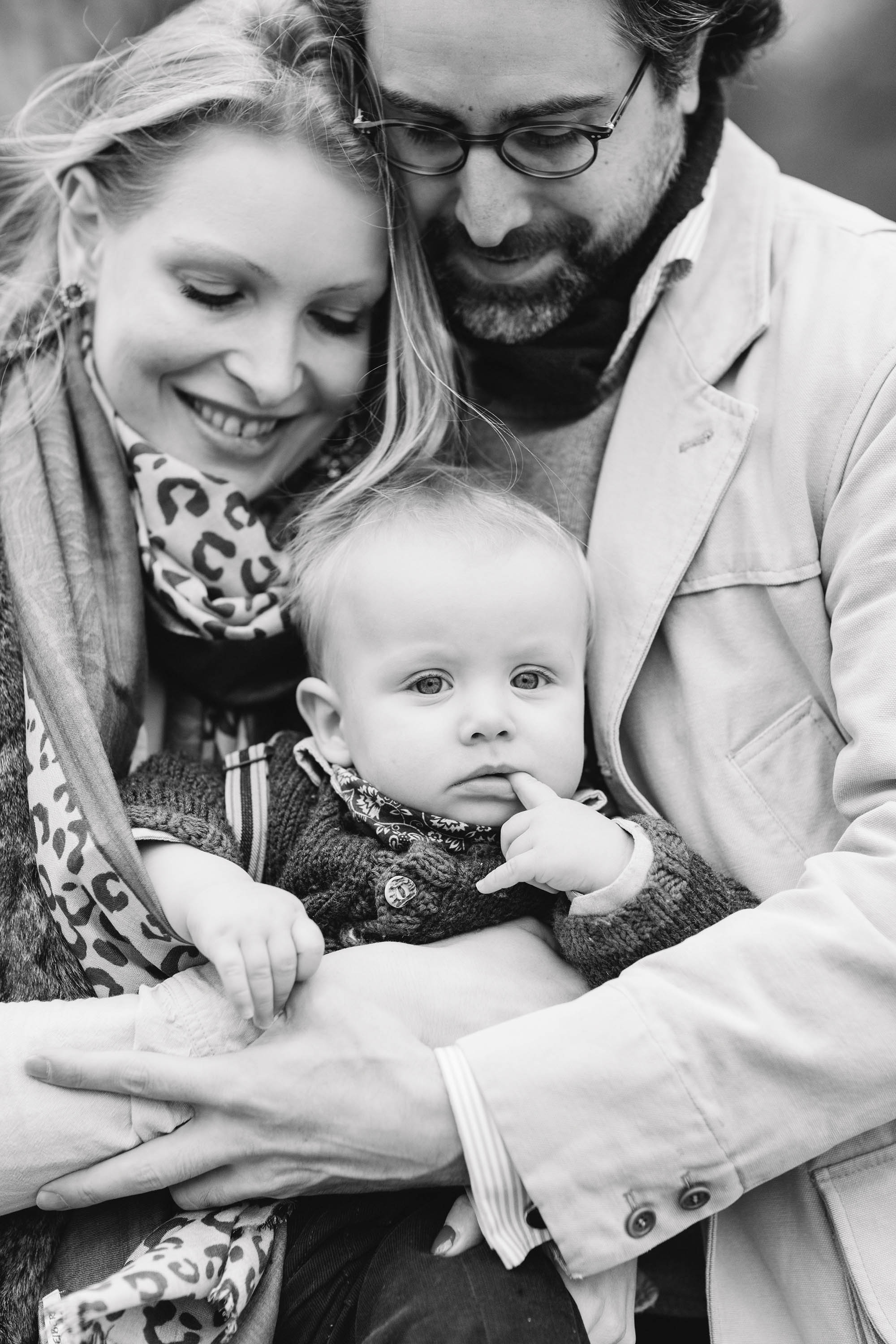 Take a vacation into Our life
What's your background?
We are a loving couple and parents of two adventurous sons, Franziskus and Antonius. Coming from Hamburg and Munich we moved to Berlin together. The wide spectrum of fast, modern and unconventional living in the centre of Berlin to the bohemian suburbs never fails to fascinate us. Janne's love and passion for statement earrings inspired us to launch our own online business - SchwesterSchwester - selling stylish and colorful earrings to likeminded jewelry addicts.
What is the best moment of the day?
A wonderful, long, delicious breakfast enjoyed with people you love.
What inspires you?
Inspiration can be anywhere - people who love what they do, authentic people, brave people, laughter with friends, a walk alone in the forest, a delicious meal, the smell of freshly cut flowers ...life is full of so many precious little moments that spark the imagination.
How would a good friend describe you?
Lovers of food and life, crazy about earrings, inspiring, living their dreams, brave.
Your lifestyle in 5 words?
Loving, inspirational, open-minded, classic, adventurous.
Which books, newspapers or magazines do you read?
Die Zeit, SZ magazine, Vogue, addicted to various fashion and lifestyle magazines, TED talks on the iPhone, Happinez mag, Emotion mag, British detective novels by Reginald Hill.
Which films blow your mind?
Downton Abbey, Mad Men, Matchpoint, Sesamstraße and many, many more.
Person you'd like to sit next to in an airplane?
Next to each other.
What are your favourite destinations around the globe?
Gargnano, Lago di Garda, Amsterdam, Stellenbosch, St. Andrews and of course Berlin.
Your life philosophy?
Live, love, shine.
Suitcase, Backpack or Weekender?
Janne: Definitely a suitcase to fit in all my earrings and dresses.
Julian: Weekender.
Travelling is…
learning – about yourself, other people and cultures. Truly inspiring!
Life is…
valuing the present moment and allowing the magic to unfold.
Photos by Ashley Ludaescher Photography
More local soulmates in Germany, Berlin
Discover more perfect 24 hours
Your daily travel inspiration
10 mal GLÜCKLICH IN ... Reiseführer
Hallo liebe Reisefreunde! Unsere GLÜCKLICH IN … Bücher, die wir gemeinsam mit der Süddeutschen Zeitung herausgeben, sind mehr als gewöhnliche Reiseführer. Sie sind eine Hommage an die Lebensfreude. Sie beinhalten unsere persönlichen, handverlesenen Lieblingsorte, Geschichten, Fotos und Zitate. Wir haben unser gesamtes Wissen, tiefgehende Recherche und Herzblut von über 10
WIN 2 NIGHTS AT ALPENLOFT CHALETS IN BAD GASTEIN
Hello lovelies, it's December, the first mountains are white and we celebrate this … Read more
OCTOBER PLAYLIST
Can you believe it? It's already October. Crazy! Here our playlist for you. With lo… Read more