Locations
HuckebeinFeldbergstrasse 72, Basel, Schweiz

Great place for a lovely brunch or lunch!
Avant GouzHammerstrasse 141, Basel, Schweiz

Have a delicious pain au chocolat here if you're looking to enjoy the city's French side.
MarinselFeldbergstrasse 10, Basel, Schweiz

Cool accessories by various popular brands.
Interiør ButikNadelberg 41, Basel, Schweiz

A beautiful store, whose Scandinavian interior design will inspire you in your own home.
VIU FlagshipstoreFeldbergstrasse 70, Basel, Schweiz

Cool, unique glasses and sunnies at a reasonable price.
TarzanSpalenberg 39, Basel, Schweiz

An awesome selection of fashion for every occasion.
MesserschmiedeSpalenberg 33, Basel, Schweiz

Self-made knives.
Flea Market PetersplatzPetersplatz, Basel, Schweiz

On Saturdays I like to scour the stalls of this delightful flea market.
GlatschariaPetersgraben 49, Basel, Schweiz

Who doesn't like ice cream? Especially when it's this good.
SchiffländeSchifflände, Basel, Schweiz

From the bridge 'Mittlere Rheinbrücke' a boat takes you across the river and drops you off at a beautiful sunbathing spot.
BirsköpfliBirsquai 45, 4127 Birsfelden, Schweiz

My favourite summer hangout spot.
Verando PelicanoBirskopfweglein 7, Basel, Schweiz

You can have a snack and a drink between dips in the river here.
PapiermuseumSt. Alban-Tal 37, Basel, Schweiz

Learn everything there is to know about the history of paper. Sometimes you even get the chance to make paper yourself.
CartoonmuseumSt. Alban-Vorstadt 28, Basel, Schweiz

A fun museum, whose exhibitions centre around the art of cartoons.
Vitra CampusCharles-Eames-Straße 2, Weil am Rhein, Deutschland

This stunning design museum is a little outside the city limits, but is well worth visiting.
Kulturbeiz 113Burgweg 15, Basel, Schweiz

Enjoy the incredible view over the river (and perhaps a sundowner) before heading to dinner.
Roter BärenOchsengasse 17, Basel, Schweiz

Delicious food in a friendly, laid-back atmosphere.
PatschifigUferstrasse 40, Basel, Schweiz

Have a beer on the waterfront.
MarinaUferstrasse 100, Basel, Schweiz

Good drinks, good music – come here with friends.
KaserneKlybeckstrasse 1B, Basel, Schweiz

A culture hub, known for its great concerts, plays and dance shows – check their website for their schedule.
Angels' ShareFeldbergstrasse 51, Basel, Schweiz

An excellent bar all-round, from the cocktails – which are delicious – to the atmosphere – which is very homey.
HeimatErlenstrasse 59, Basel, Schweiz

You'll feel right at home in this little bar.
Das ViertelMünchensteinerstrasse 81, Basel, Schweiz

You'll love this if you like industrial style bars, clubs and rooftops – the venue is spectacular.
KaschemmeMuttenzerweg, Basel, Schweiz

From indie concerts to rave parties – this club serves a colourful mix every weekend!
NordsternWestquaistrasse 19, Basel, Schweiz

Hop on board and dance all night long!
KosmosKlybeckstrasse 69, Basel, Schweiz

It really is a wonderful cosmos of literature in here.
Depot DeliMüllheimer Straße 50A, Weil am Rhein, Deutschland

If you're tired and hungry from taking in art all day, take a seat and enjoy a snack at Depot Deli.
'In Basel, we're pretty in sync with the Rhein, calm and steady.'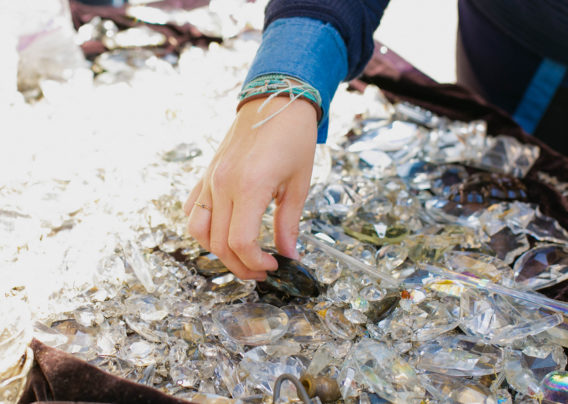 My thoughts about Basel
What do you love about your destination?
The city's love for culture is evident – we have forty museums, for example the recently opened Kunst Museum, Tinguely and several galleries. Apart from these, Basel offers so many intriguing locations and hidden places to explore. Several small traditional handcraft businesses have sprung up like mushrooms lately, such as coffee roasteries, leather tanners and beer breweries. This also inspires our nightlife, which is probably more unique than anywhere else in Switzerland. In Basel, we're pretty in sync with the Rhein (which runs at a pace of ~5km/h), calm and steady.
Which music fits best to your destination?
Easy guitar chords by Zarek Silberschmied and cool RnB, Soul and Blues music by the local band 'Who is Gina'.
What's a "must do" in your destination?
It takes two to float down the Rhein… Well not really, but this is the most fun you can have with a date or your best friend.
Take a vacation into My life
What's your background?
As an event coordinator, I'm the person who makes sure your events end up as extraordinary experiences. For four years I've been living in Basel and I founded my own start-up, localholic, here. To me, localholic means interesting everyone around me in getting to know local products and people, thereby achieving a different, rewarding perspective of Basel. I absolutely love this city's diversity and I want to share this passion with as many other people as possible, locals and tourists alike. This is best accomplished by cycling through town, going for a swim and having a chat over a traditional Basel beer.
What is the best moment of the day?
Crossing the bridge from the Großbasel to the Kleinbasel district on my daily run along the river Rhein at sunrise.
What inspires you?
Creative projects, unforgettable places and moments, lovely people.
How would a good friend describe you?
Always looking for the next adventure, walking through Basel with ears and eyes open wide. The city and its inhabitants are very important to her. She gets inspired by innovative and new ideas. Creative projects give her wings. Carla is a doer and always goes for what she wants.
Your lifestyle in 5 words?
Friends, localholic, challenges, culinary, travel.
Which books, newspapers or magazines do you read?
I love the illustration book 'Sunday Sketching' by Christoph Niemann. When drinking coffee I often leaf through the creative magazine 'Flow'. I look for inspiration in 'IDEO' (International Design and Innovation Consulting) or in the works author Elizabeth Gilbert.
Which films blow your mind?
I'm addicted to the shows 'The Crown', 'Abstract' and 'Chef's Table'.
Person you'd like to sit next to in an airplane?
Tina Roth Eisenberg, a Swiss designer and the founder of 'Swiss Miss'.
What are your favourite destinations around the globe?
Philippines, Mexico (especially Oaxaca), Guatemala, Nicaragua, Panama, Galapagos, Hamburg, Portugal.
Your life philosophy?
Every accomplishment starts with the decision to try!
Suitcase, Backpack or Weekender?
Backpack and suitcase in one. 😉
What else should we know about you?
I love being right in the centre of creative events, getting to know new people and finding new inspiration. I'm hooked on travelling to far away countries, where I always want to learn everything about the people, their values and their country, their culture and their cuisine.
Travelling is…
a great gift!
Your daily travel inspiration
10 mal GLÜCKLICH IN ... Reiseführer
Hallo liebe Reisefreunde! Unsere GLÜCKLICH IN … Bücher, die wir gemeinsam mit der Süddeutschen Zeitung herausgeben, sind mehr als gewöhnliche Reiseführer. Sie sind eine Hommage an die Lebensfreude. Sie beinhalten unsere persönlichen, handverlesenen Lieblingsorte, Geschichten, Fotos und Zitate. Wir haben unser gesamtes Wissen, tiefgehende Recherche und Herzblut von über 10
WIN 2 NIGHTS AT ALPENLOFT CHALETS IN BAD GASTEIN
Hello lovelies, it's December, the first mountains are white and we celebrate this … Read more
OCTOBER PLAYLIST
Can you believe it? It's already October. Crazy! Here our playlist for you. With lo… Read more