Locations
Casa Cook KosCasa Cook Kos, Kos, Marmari, 853 00, Griechenland

A hotel dream come true: right by the beach, hide-away feeling, beautiful design, laid-back luxury.
Erikas Horse FarmErikas Horse Farm, Μαρμάρι, Ελλάδα

Enjoy a guided sunset horse riding session on the beach. An experience you will never forget.
LerosLeros, Kalimnos, Greece

A beautiful very original island next to Kos: As Greek as it gets!
Sweet LerosSweet Leros ~ Γλυκειά Λέρος, Ελλάδα

An authentic bakery where you can get tradtional Greek sweets and see how the traditional houses look like.
El GrecoPanteli Beach Hotel, Leros, Greece

Enjoy a Greek café frappé right by the beach together with some sweets from Sweet Leros.
White IslandsLipsi Island, Dodekanes, Greece

Near Lipsi island you find the White Islands. Beautiful for snorkeling and swimming with turquoise water.
Di LailaKatsadia Bay, Lipsi Island, Dodekanes, Greece

A family run restaurant with great Hippie vibe and authentic Greek food.
Fun2Fun Windsurf, Kite&Catesailing CenterMarmari Beach, Marmari, 853 00, Greece

A very friendly surfschool for some fun in the water run by a Swiss couple Dominique & Nadine.
Mountain village ZiaZia, Kos, Greece

From this little mountain you get the perfect view over Kos especially for sunsets.
Taverna Zia No StressTaverna Zia (No stress), Κως, Ελλάδα

Romantic ambience great food.
LofakiAgios Nektarios, Kos - Ciudad 853 00, Griechenland

Very delicious food topped with a stunning view.
Totally relaxed and fullfilled in Greece.
My thoughts about Kos
What do you love about your destination?
I have always been in love with Greece. The white washed houses, the pretty islands, blue ocean and laid-back people. It was my first time at Kos and I wasn't disappointed.
What's a "must do" in your destination?
Do everything from my guide and you will have a great time! Plus: sleep at Casa Cook Kos.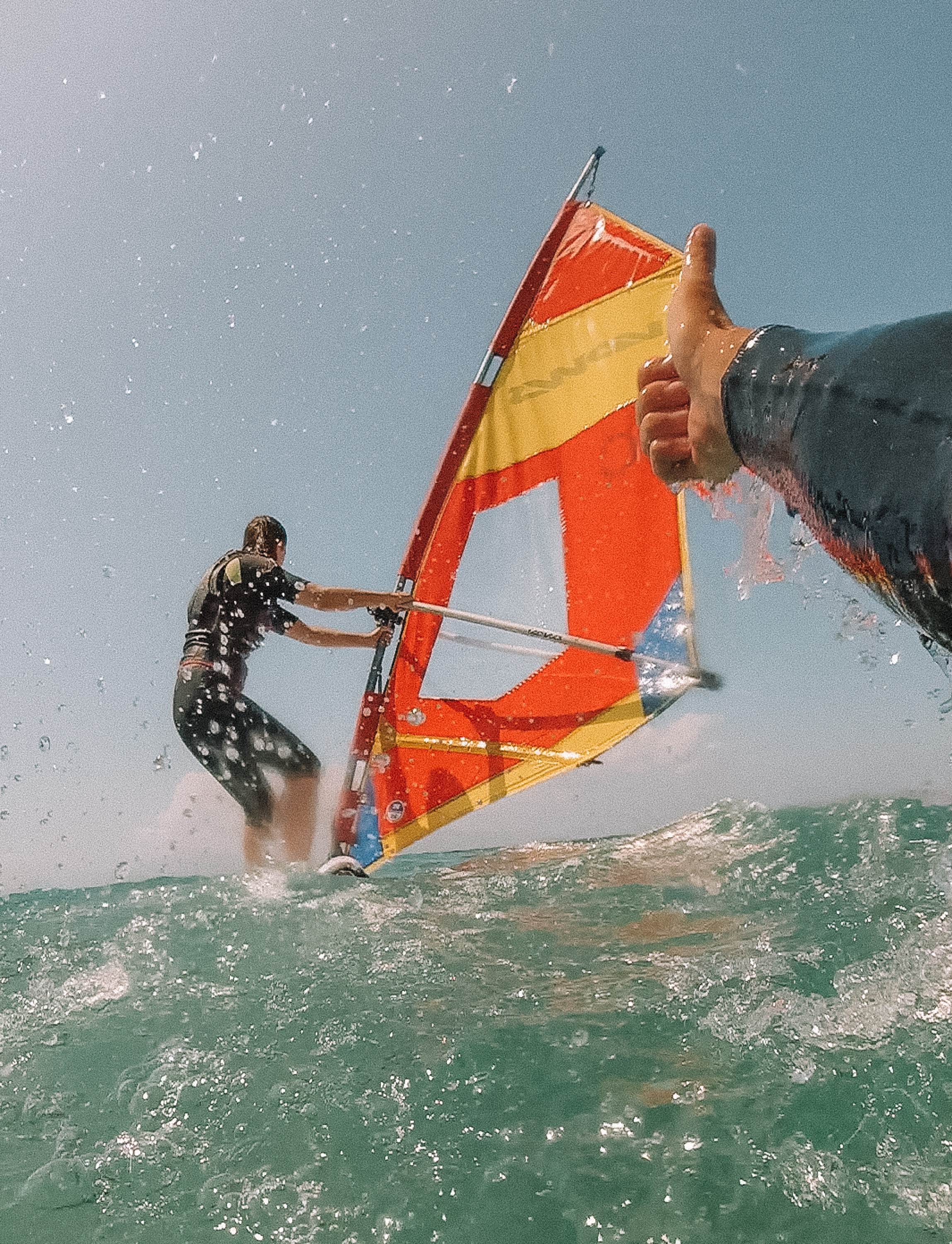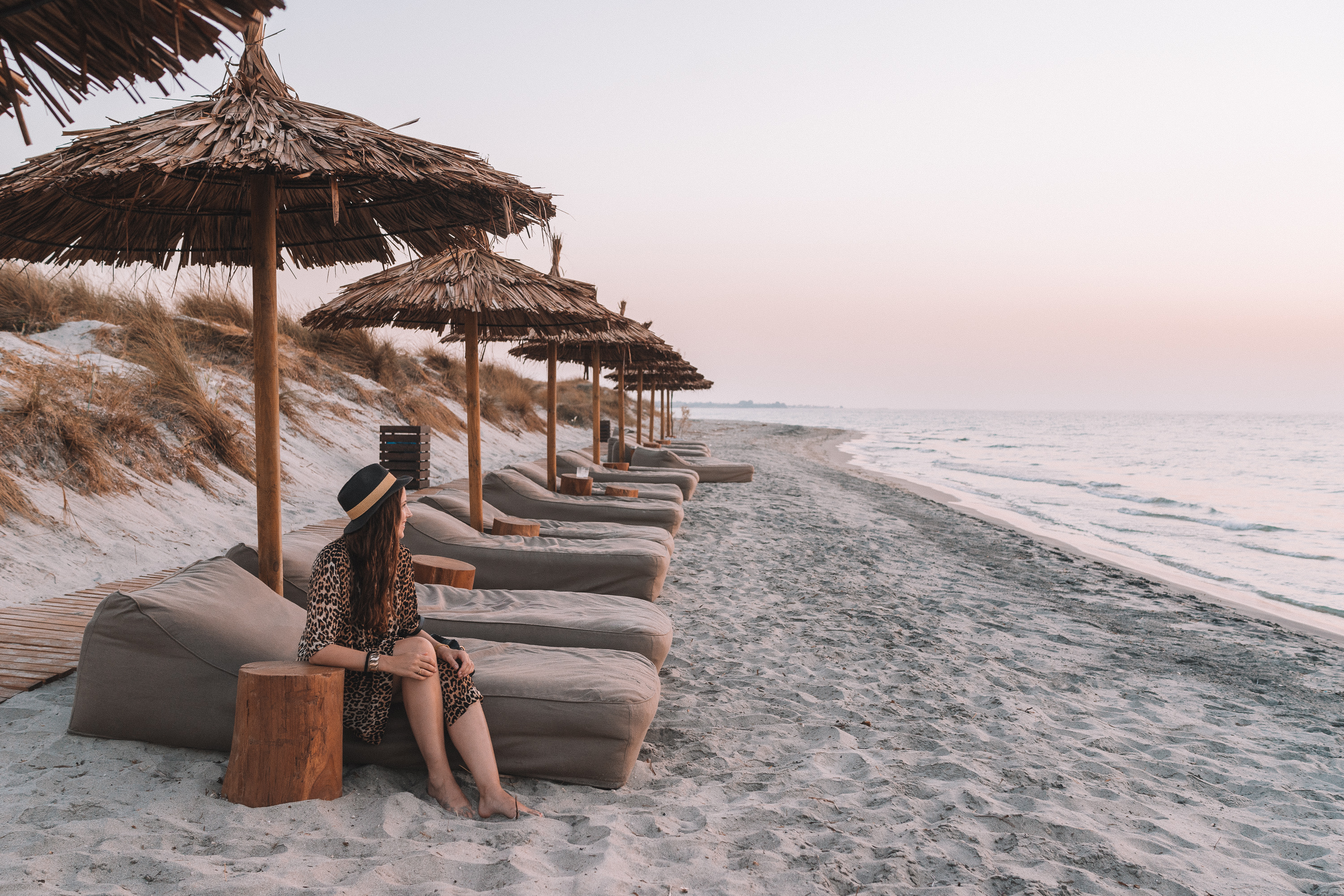 Take a vacation into My life
What's your background?
I'm half Austrian, half Swedish and grew up in a little Austrian village near Salzburg. I studied Design- and Productmanagement and have lived in Salzburg, London, Stockholm, Hamburg, New York and Munich. Now I live with my huslband and our 2 sons Jonathan & Victor in Berlin. I founded NECTAR & PULSE in 2010 which I know run together with Chris. We combine everything with it we are passionate about: inspiring people, travel, transformation, fashion, music, hotels with soul, and wonderful places made with love. From luxury trips to getting up close and personal with nature, we love it all. Come along and follow us! ☺ We love to show you the world from our perspective.
What is the best moment of the day?
Hm...I'm not a morning person so I love when I can sleep in and the moment my man and kids come into the room to wake me up with a strong cup of coffee and 3 bright smiles.
What inspires you?
Life & Death. Love & Light. People and Places. Beauty and Craziness.
How would a good friend describe you?
She loves with all her heart. Wants to explore everything. Go everywhere. She's is extremly hungry for life.
Your lifestyle in 5 words?
Love, Family, Business, Travel, Transformation.
Person you'd like to sit next to in an airplane?
Iris Apfel.
What are your favourite destinations around the globe?
The one where I am currently in.
Your life philosophy?
Stay curious. What do you have to loose? Risk everything. Win everything.
Taste the Nectar. Feel the Pulse. Love you life. Or change it.
Suitcase, Backpack or Weekender?
All three. Tanja > suitcase, Chris > weekender, Boys > backpacks.
Travelling is…
my job, my life, my inspiration, my passion.
Life is…
a successful and fullfilled journey.
Please enter a Hashtag on the Instagram plugin Settings page
Your daily travel inspiration
Magical Solutions to Queens Hall of Science Uncovered
However, many parents report they do not understand how to support their children's m… Read more