"The best journeys come alive with stories. Write your own in this jewel of taste, Greek culture and supreme location."
THE NECTAR
A few weeks ago we had the pleasure to visit the newly opened Casa Cook Kos, the second of Thomas Cook's new successful breed of lifestyle hotels. In one word: WOW! The 100-room hide-away was custom-built on a spectacular beach with equal emphasis on cocoon-like spaces for private retreat and social areas that foster a sense of community. Slow-living, mindfulness and minimalism are some values Casa Cook underlines reaching out to people who are looking for personal fulfillment, consciousness and a deeper engagement with others. This beachside hotel combines global movements and urban trends which is also represented in the thoughtful and tasteful design. All this is expressed by the Greek word "Paréa" which inspired the hotel's creation process. We loved the relaxed vibe and it truly is the perfect stage for spontaneous celebrations and new encounters. Slow-living at its best. Choose one of five different room types all designed in natural tones and a mix of rustic and smooth materials. We slept very well on COCO-MAT mattresses, loved the wireless Marshall speakers and Meraki cosmetics in the rooms. At the gym you can do your workout on state-of-the art NOHrD equipment or enjoy a yoga class in the courtyard. After that you should definitely try the hammam or head to the big pool area right next to the restaurant with very cosy sun beds and a great vibe.
THE PULSE
Casa Cook Kos lies directly on the beach of Marmari: with the mountains of Kos and those of Kalymnos and Pserimos on the horizon, nature steals the show. The hotel was designed to fit into the surrounding landscape and the cubist Greek houses. It feels like a small Greek village. It ticks many boxes of what the modern individual traveller desires. At To Kima beach club you enjoy your delicious breakfast and farm-to-table food creations by Ettore Botrini and Chef Michaelis Chondrompilas with bold Mediterranean flavours.
PERSONAL EXPERIENCE
Living in the Junior Suite was pure luxury especially having a private pool which you share with 2-3 other guests (which you don't really notice). The design is very thoughtful, tasteful and cosy. You even have your own hammock on your private terrace. Being there 4 days we tried as many things as possible: horse riding on the beach, wind surfing, paddle boarding, SPA treatments, yoga, hiking, a speed boat tour to nearby islands. Read everything about our adventures nearby the hotel and get travel tips to this popular Greek island in our Perfect 24 hour Guide to Kos!

THE PEOPLE BEHIND
Creative minds behind are Group Creative Director and travel industry expert Remo Masala from Thomas Cook Group. Together with Michael Schickinger from Lambs and Lions, interior designer Annabell Kutucu, architect Ilias Mastrominas from local firm ARC and the hotel owner Gabriel Karathomas.
THE HOTEL IN PICTURES: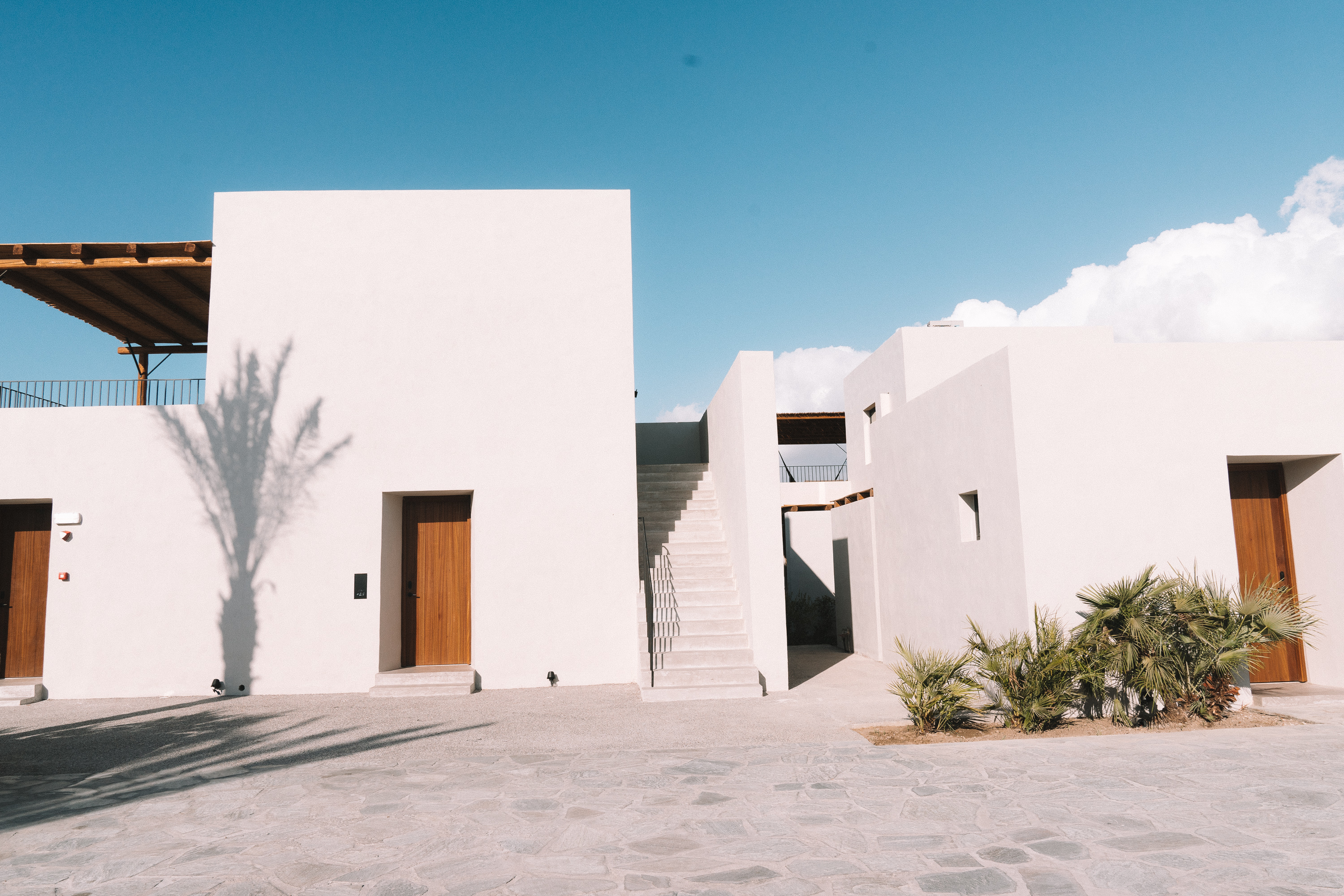 Greek village feeling! The seperate cubist buildings, gardens and common areas are connected by an irregular web of paths.
Each of the five room types - ranging from Doubles to Villa Suites – is designed as a private sanctuary.
The seamless design is all about flow – of energy, people and communication. Clean-lined furniture mixes with exotic accessories to enhance the laid-back vibe.
Eat freshest ingredients grown on land just minutes away by a friend of hotel owner Gabriel Karathomas who is a foodie himself.
Favourite linen bath robe.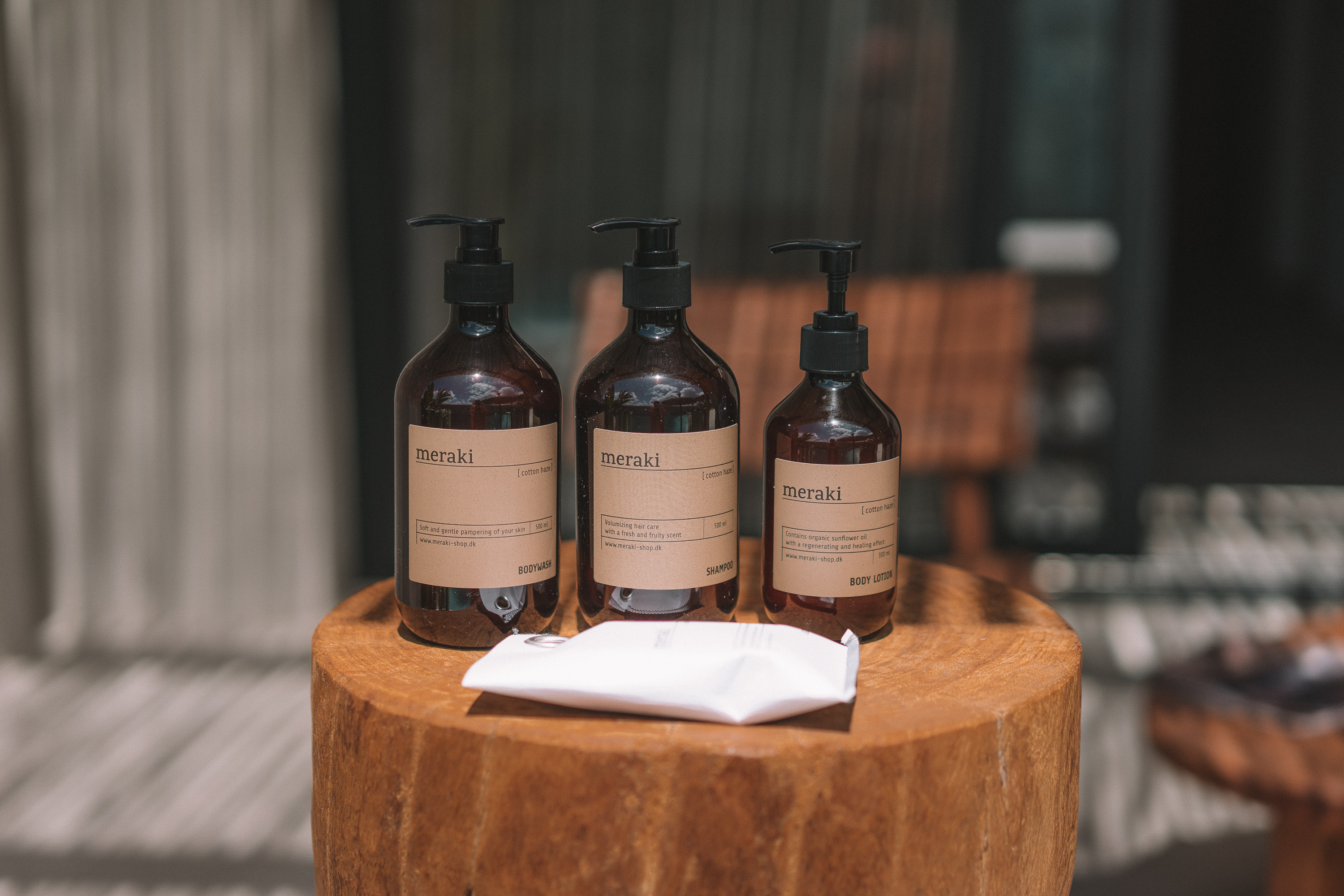 Tasteful details wherever you look.
Slow living at its best.
My beautiful Junior Suite with a lounge area, a garden and a pool shared with only one or two other neighbors.
Fresh lunches with local ingredients..and of course: Ztaziki!
A place to celebrate life with kindred spirits.
The loft-like concept store, where you can buy curated goods you find at Casa Cook.
The path down to the hotel beach.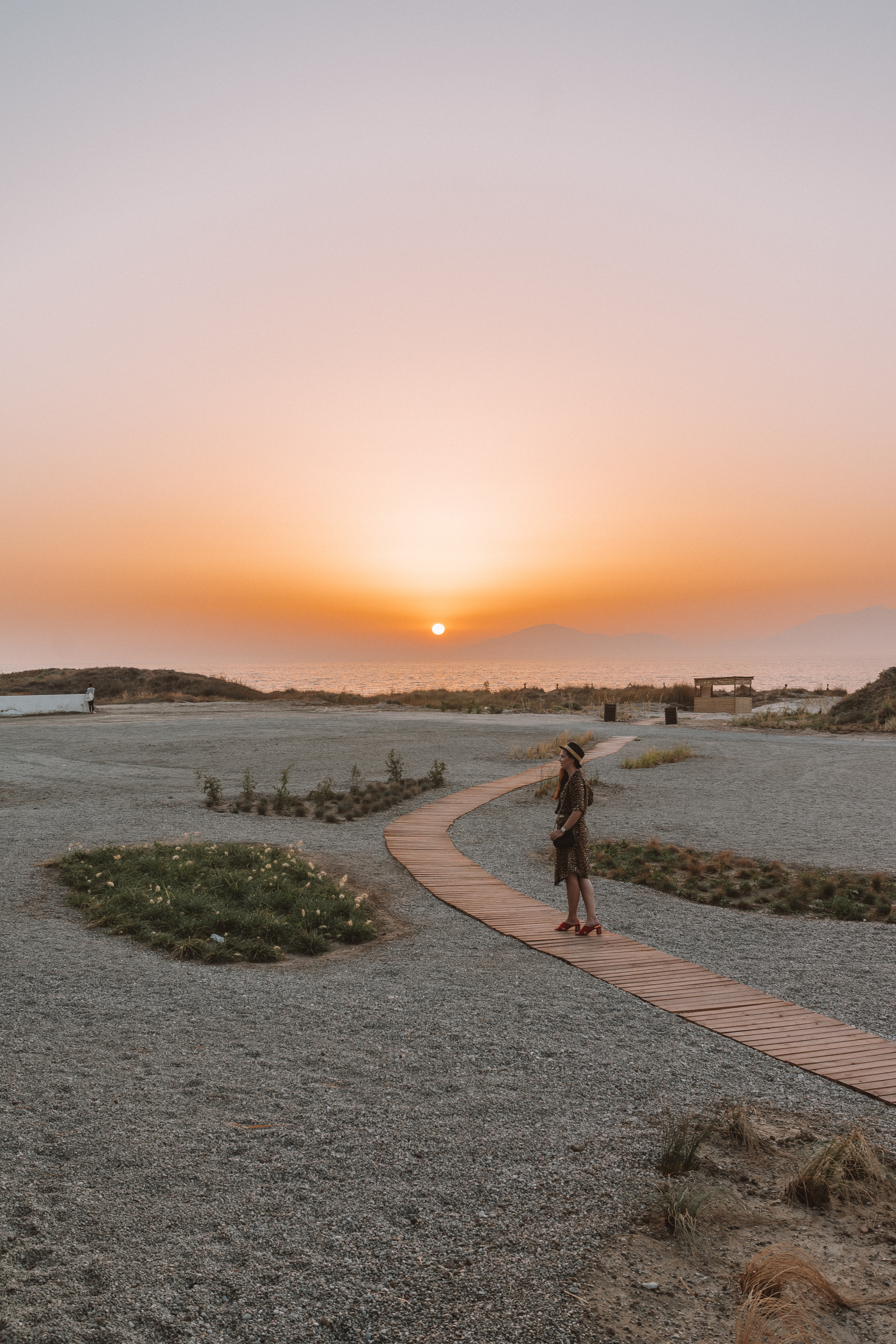 The private beach invites you to enjoy some breath-taking sunsets.
Blissful days and nights...
Where the magic happens: TO KIMA beach club.
Goodbye Casa Cook Kos – we will be back for sure!
Other Hotels for more memorable nights
ABOUT HOTELS WITH SOUL
Hotels with Soul by NECTAR & PULSE is a personal collection of our favourite hotels around the globe. They have two things in common: soul and passion. Some serve the best coffee we've ever tasted. Some the comfiest beds and linen. Some have a sauna in the woods and delicious home-made jams. Others have a butler available 24/7 or a hunter ready to take you on a hunt. One has a library where you'll want to while away the hours, another one a kitchen stocked with the best midnight snacks.
What they all have in common is great design, friendly people, and authenticity. We call it the NECTAR & PULSE vibe. It's that feeling where it's so comfortable, it almost feels home, but you feel like there's so much to learn, see, and do. These are the places that make you think to yourself, "there's nowhere else I'd rather be." Hotels with Soul are the ultimate destination for curious travellers with a good taste. Discover their story. Experience their soul.
WANT TO JOIN OUR COLLECTION OF SOULFUL HOTELS?
We love to discover new places and to add more beautiful places to our collection. If you think that your hotel reflects our philosophy, please get in touch with us at hello@nectarandpulse.com. We are happy to give you further information, our media kit and our terms. We are looking forward to get to know you and eventually to work together.
Your daily travel inspiration
10 mal GLÜCKLICH IN ... Reiseführer
Hallo liebe Reisefreunde! Unsere GLÜCKLICH IN … Bücher, die wir gemeinsam mit der Süddeutschen Zeitung herausgeben, sind mehr als gewöhnliche Reiseführer. Sie sind eine Hommage an die Lebensfreude. Sie beinhalten unsere persönlichen, handverlesenen Lieblingsorte, Geschichten, Fotos und Zitate. Wir haben unser gesamtes Wissen, tiefgehende Recherche und Herzblut von über 10
WIN 2 NIGHTS AT ALPENLOFT CHALETS IN BAD GASTEIN
Hello lovelies, it's December, the first mountains are white and we celebrate this … Read more
OCTOBER PLAYLIST
Can you believe it? It's already October. Crazy! Here our playlist for you. With lo… Read more