Locations
HallgrímskirkjaEiríksgata, 101 Reykjavík, Island

Best view over the city.
InsulaSkólavörðustígur 21a, Reykjavík, Island

Colourful and super cool accessories for your home.
GeysirSkólavörðustígur 16, Reykjavík, Island

Beautiful fashion from Icelandic brands.
66 NorthFaxafen 66, Reykjavík, Island

The best flagship store for everything you need when exploring the great outdoors.
HarpaAusturbakki 2, Reykjavík, Island

An incredible cultural and architectural centre, hosting concerts, plays and other events throughout the year.
Kex HostelSkúlagata 28, Reykjavík, Island

The hostel is located in an old biscuit factory (Kex = biscuit) and has a very lovely café/restaurant inside.
Sea BaronSægreifinn, Tryggvagata, Reykjavík, Island

Here's where you get the greatest lobster soup there is!
ValdisGrandagarður, Reykjavík, Island

Delicious ice cream.
Icelandair Hotel MarinaMýrargata 2, Reykjavík, Island

Cosy place to have your afternoon tea and take a break from a long day of walking.
GrillmarketLækjargata 2a, Reykjavík, Island

Chic wooden interior. Serves delicious burgers and Icelandic specialities.
KaffibarinnBergstaðastræti 9a, 101 Reykjavík, Island

A cosy bar with a wholly unique bohemian atmosphere.
Grotta lighthouseGrótta, Seltjarnarnes, Reykjaviks storstadsområde, Island

From here you'll have the most fabulous view of the sunset.
NauthólsvíkNautholsvik Geothermal Beach

Relaxing hot springs in a beautiful setting.
Laxnes Horse FarmÞingvallavegur, Mosfellsdalur, Island

Friendly family-owned horse farm where you can book a horseback riding tour through the nature of Iceland.
Mokka KaffiSkólavörðustígur 3a, Reykjavík, Island

Iceland was introduced to its first coffee machine here.
GlóKlapparstígur, 101 Reykjavík, Island

Conscious and healthy eating at the Gló restaurant; it is all vegetarian, vegan and/or gluten-free.
Café BabaluSkólavörðustígur 22, Reykjavík, Island

Great for sunny days and crêpe lovers.
Kaldi BarLaugavegur 20b, Reykjavík, Island

A very traditional pub offering their own brewed beer and decent soul food.
'If you really want it, you will find a way.'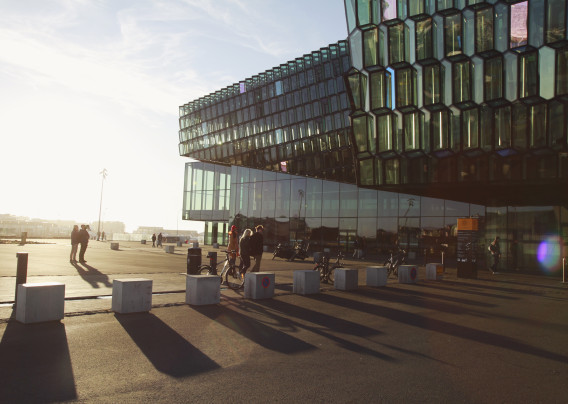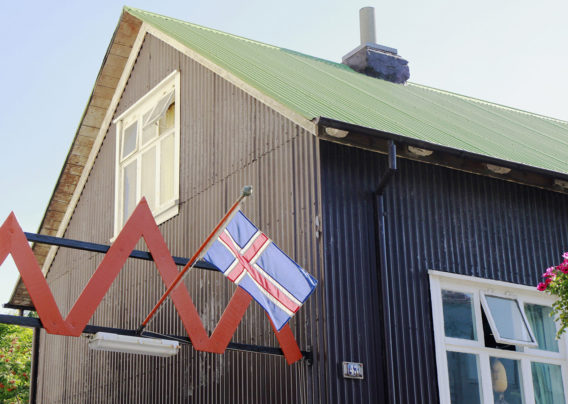 My thoughts about Reykjavík
What do you love about your destination?
Even though Reykjavík is not exactly the biggest city in the world, it has a lot of things to offer. The atmosphere in Reykjavík is quite relaxed, so it's nice to take a stroll down to the harbour and have a lobster soup. And from there you can keep on walking and enjoy the city life. My favourite church in Reykjavík is Hallgrímskirkja because it has really interesting architecture and a great view over the whole city. From there you can go and visit Harpa – our Concert Hall, which is a really beautiful building and is quite fun to visit for a good concert.
What's a "must do" in your destination?
Watch a really beautiful midnight sunset here in Iceland.
Explore the stunning nature.
Take a vacation into My life
What's your background?
My biggest passion is definitely taking on challenges out in nature, whether it's skiing or climbing mountains. When I was 18 I had already been kicked out of school three times. People thought I wouldn't have any future at all, but one day I climbed Iceland's highest mountain and I just knew that this was something that I would like to do in the future—and basically I haven't stopped since then.
My solo trip to the South Pole is definitely my biggest expedition so far, and it was a great experience!
Your daily travel inspiration
10 mal GLÜCKLICH IN ... Reiseführer
Hallo liebe Reisefreunde! Unsere GLÜCKLICH IN … Bücher, die wir gemeinsam mit der Süddeutschen Zeitung herausgeben, sind mehr als gewöhnliche Reiseführer. Sie sind eine Hommage an die Lebensfreude. Sie beinhalten unsere persönlichen, handverlesenen Lieblingsorte, Geschichten, Fotos und Zitate. Wir haben unser gesamtes Wissen, tiefgehende Recherche und Herzblut von über 10
WIN 2 NIGHTS AT ALPENLOFT CHALETS IN BAD GASTEIN
Hello lovelies, it's December, the first mountains are white and we celebrate this … Read more
OCTOBER PLAYLIST
Can you believe it? It's already October. Crazy! Here our playlist for you. With lo… Read more