Locations
Hotel Son BrullMa-2200, 07460 Pollença, Islas Baleares, Spanien

The building used to be a monastery and still has a mystical touch which is now combined with the Boutique Hotel's lovely flair of hospitality.
PollençaMallorca, Pollença, Spanien

No big time tourism here, but lots of lovely little restaurants and shops.
Teixits VicensCamí de la Font, 07460 Pollença, Illes Balears, Spanien

The most beautiful Majorcan fabrics are produced and sold here.
Cap de FormentorDiseminado Poligono 9, 231C, 07460, Illes Balears, Spanien

A scenic spot and a must-see for every visitor of Mallorca.
Playa de FormentorPlaya Mar & Spa, Mallorca, Carrer de Formentor, Formentor, Port de Pollença, Spanien

A true beach gem!
Es BaluardPlaça de la Porta de Santa Catalina, 19, 07012 Palma, Illes Balears, Spanien

Museum for modern and contemporary art.
Santa Catalina MarketMercat de Santa Catalina, Plaça Navegació, Palma de Mallorca, Spanien

Vibrant food market with lots of amazing tapas bars.
La Madeleine de ProustCarrer d'Anníbal, 17, 07013 Palma, Illes Balears, Spanien

The most amazing cupcakes and other sweet treats.
Rialto LivingCarrer de Sant Feliu, 3, Palma de Mallorca, Spanien

A cool department store with an integrated little art gallery and a cute café.
Chocolateria Ca'n Joan de S'AigoCarrer de Can Sanç, 8-10, 07001 Palma, Illes Balears, Spanien

Traditional Majorcan café, serving delicious hot chocolate and homemade ice cream.
Sky BarCarrer de Sant Magí, 1, Palma de Mallorca, Spanien

Has a beautiful rooftop terrace!
Gaudeix BodegaCarrer de Can Sales, 2, Palma de Mallorca, Spanien

A cosy little tapas place.
'Mallorca is like a little jewel and the definition of beauty to me because of its fascinating landscape.'
My thoughts about Mallorca
What do you love about your destination?
Mallorca is like a little jewel and the definition of beauty to me because of its fascinating landscape. You have everything condensed onto a small island, within a distance of 70 km.
Which music fits best to your destination?
It can be anything from Spanish pop, to ABBA, The Beatles, or Bruce Springsteen. Always music with lyrics though, because I love singing along (although I am a terrible singer).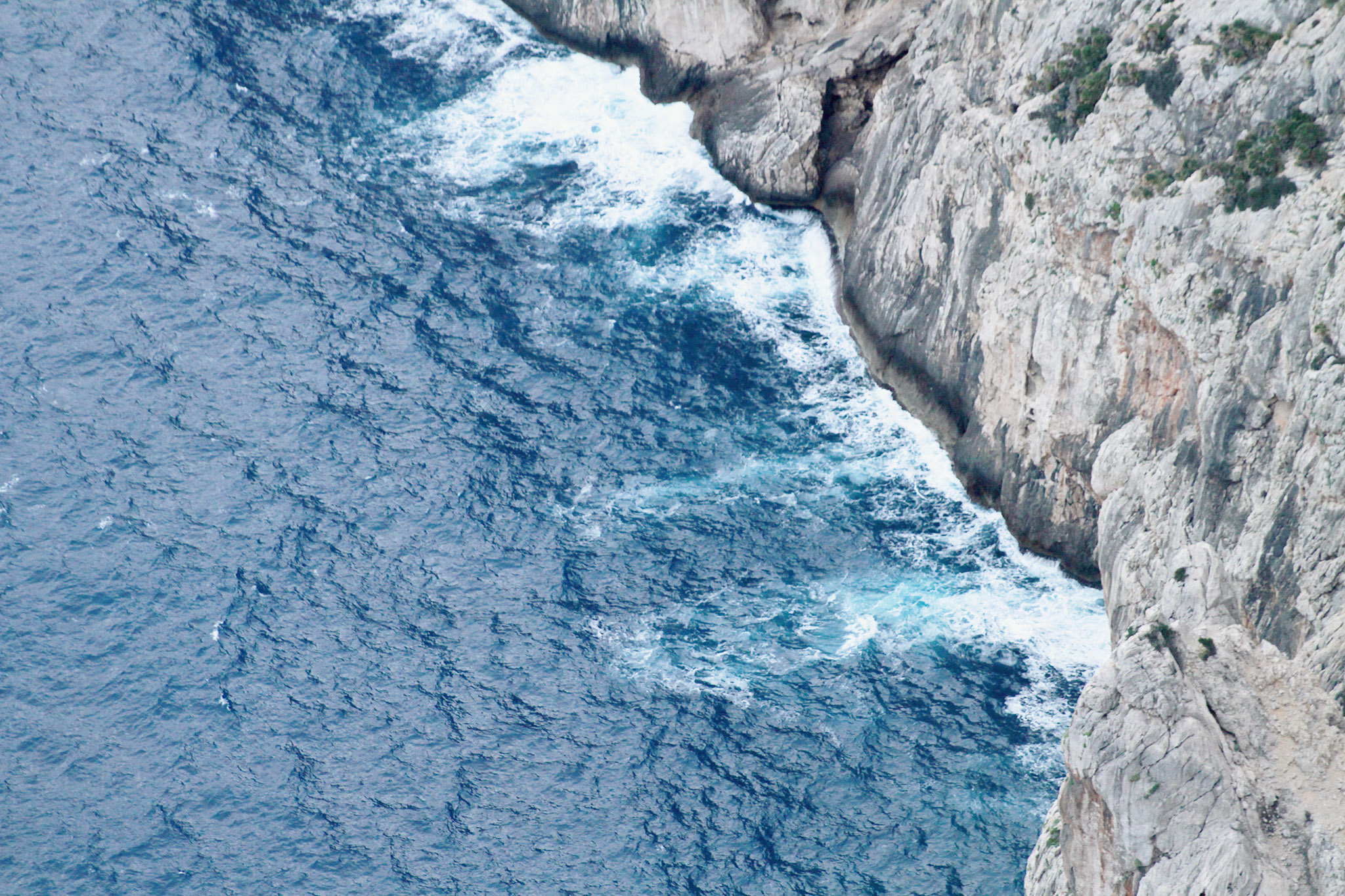 Take a vacation into My life
What's your background?
I am the daughter of a hotelier. So I've been in the business all my life because I literally grew up in a hotel. When I was a child, I already loved playing all of the various roles, from receptionist to hotel manager to waiter.
After studying business, I decided to focus on the tourism sector and founded the Hotel & Spa Son Brull with my two brothers.
What is the best moment of the day?
I love starting my days early, taking the dog for a walk and watching the world wake up.
What inspires you?
Being able to make people happy. For me it is the most fascinating part of running a hotel.
How would a good friend describe you?
Enthusiastic, passionate, temperamental, fun.
Your lifestyle in 5 words?
Practical, active, routine, my boys, my life.
Which books, newspapers or magazines do you read?
'The Perfume' by Patrick Süskind, which is the best book I've ever read. It blew my mind how I was able to smell the scents from reading the descriptions in the book. Unfortunately, the film doesn't do it any justice.
Person you'd like to sit next to in an airplane?
Obama.
What are your favourite destinations around the globe?
Every single destination has something worth showing to the world.
Your life philosophy?
Do not stagnate, always move forward.
Suitcase, Backpack or Weekender?
Suitcase.
What else should we know about you?
I eat a lot!
Travelling is…
discovering, opening your mind, experiencing…
Life is…
a hell of a ride, better enjoy it to the fullest!
Your daily travel inspiration
10 mal GLÜCKLICH IN ... Reiseführer
Hallo liebe Reisefreunde! Unsere GLÜCKLICH IN … Bücher, die wir gemeinsam mit der Süddeutschen Zeitung herausgeben, sind mehr als gewöhnliche Reiseführer. Sie sind eine Hommage an die Lebensfreude. Sie beinhalten unsere persönlichen, handverlesenen Lieblingsorte, Geschichten, Fotos und Zitate. Wir haben unser gesamtes Wissen, tiefgehende Recherche und Herzblut von über 10
WIN 2 NIGHTS AT ALPENLOFT CHALETS IN BAD GASTEIN
Hello lovelies, it's December, the first mountains are white and we celebrate this … Read more
OCTOBER PLAYLIST
Can you believe it? It's already October. Crazy! Here our playlist for you. With lo… Read more