"Wander down to the beach. Straight from the living room. Barefoot with a smile..."
THE NECTAR
About: 2 beautiful wooden houses located right at the Baltic Sea.
Architecture | Design: Imagine a paradise by the sea. The 2 dark wooden houses are tucked between pine forests and sand dunes, steps from the ocean. NewHaus is a modern retreat on the Baltic coast, about 25km north of Rostock. Each residence offers 120 square meters of living space suitable for up to eight people. Well elaborated architecture and high quality modern interior, state-of-the-art technology, private saunas accessible via the terrace, open fireplaces and open kitchens to cook meals with your family and freinds..
Food & drinks: Self-catering. You can buy some delicacies from nearby stores. (Find tips here.)
Price: 220€ - 380€ | day | house (3-4 sleeping rooms, up to 8 people)
THE PULSE
Location: The address "Zwischen den Kiefern" pretty much sums it up. The houses are on the peninsula of Fischland-Darss-Zingst, Dierhagen-Neuhaus.

What to do:
Long walks on the beach with a refreshing swim in between.
*
Just sitting, staring at the beautiful dunes and listening to the pines in the wind.
*
Sauna and afterwards an outdoor shower with the garden hose.
*
Drinking red wine, chilling in front of the open fire and playing chess.
*
Celebrate come togethers with family and friends and fresh fish on the grill.
PERSONAL EXPERIENCE
After some busy weeks in the big buzzing city of Berlin, a stay at New Haus was exactly what we needed. An intimate place to feel at home. Opening the door and being in the dunes right at the ocean. We enjoyed the view of the infinite ocean and the wide horizon. The kids loved to play in the sands, collecting shells and catching waves. The scenery with its smells and sounds and (sometimes) rough wind clears your head and inspires you to new thoughts and ideas. The house is a masterpiece of architecture. Everything goes easy, is thought through, and this again, makes you relax 100%. Making fire, heating the sauna, having a bath, playing chess, cooking dinner...We and the kids love the place. Being together as a family. Undisturbed. Peacefully with beautiful nature just at the door step.
ENJOY OUR STORY:
Hello New Haus – we are ready for our weekend utopia.
Inhaling calm ocean air. Breathing out big city stress.
From where I lay.
From where I stand.
Dad and son totally zen.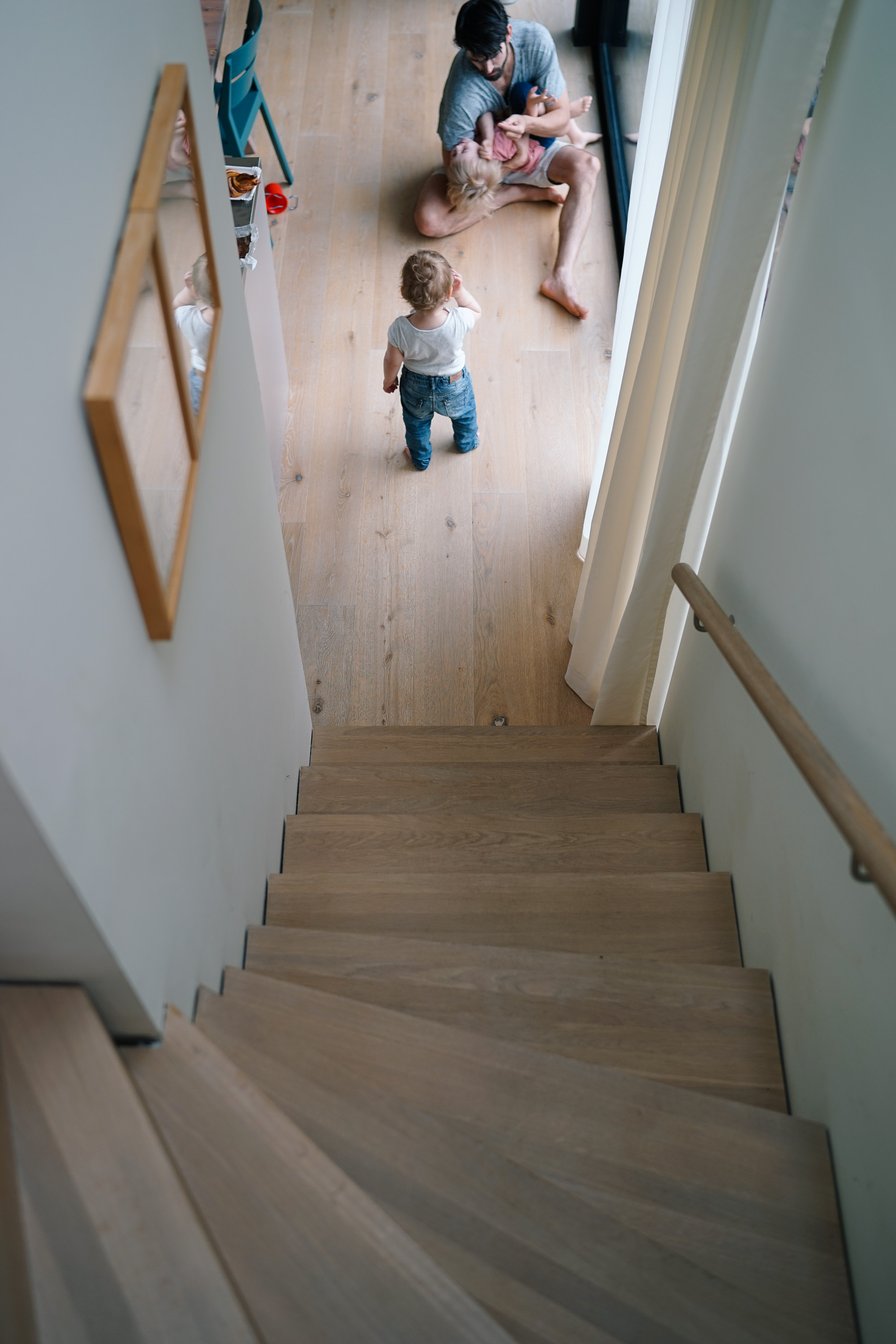 Feeling alive after a sauna session and outdoor shower with the garden hose.
Good morning!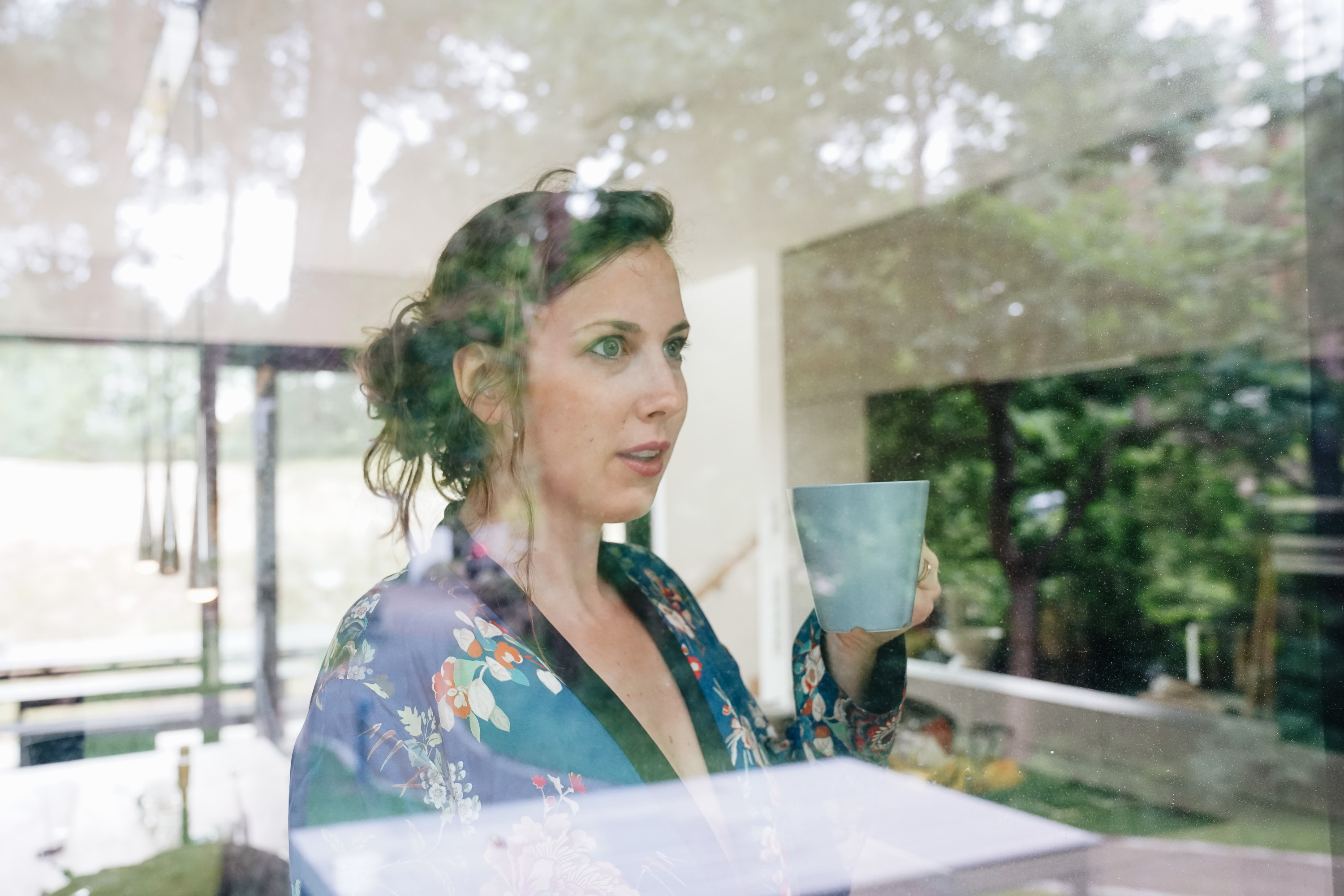 Doorway to the beach. Just walking five minutes from the house.

Hello cute little friend.
Enjoying the country life.
Goodbye beautiful place filled with soul! We will be back for sure.
Other Hotels for more memorable nights
ABOUT HOTELS WITH SOUL
Hotels with Soul by NECTAR & PULSE is a personal collection of our favourite hotels around the globe. They have two things in common: soul and passion. Some serve the best coffee we've ever tasted. Some the comfiest beds and linen. Some have a sauna in the woods and delicious home-made jams. Others have a butler available 24/7 or a hunter ready to take you on a hunt. One has a library where you'll want to while away the hours, another one a kitchen stocked with the best midnight snacks.
What they all have in common is great design, friendly people, and authenticity. We call it the NECTAR & PULSE vibe. It's that feeling where it's so comfortable, it almost feels home, but you feel like there's so much to learn, see, and do. These are the places that make you think to yourself, "there's nowhere else I'd rather be." Hotels with Soul are the ultimate destination for curious travellers with a good taste. Discover their story. Experience their soul.
WANT TO JOIN OUR COLLECTION OF SOULFUL HOTELS?
We love to discover new places and to add more beautiful places to our collection. If you think that your hotel reflects our philosophy, please get in touch with us at hello@nectarandpulse.com. We are happy to give you further information, our media kit and our terms. We are looking forward to get to know you and eventually to work together.
Your daily travel inspiration
10 mal GLÜCKLICH IN ... Reiseführer
Hallo liebe Reisefreunde! Unsere GLÜCKLICH IN … Bücher, die wir gemeinsam mit der Süddeutschen Zeitung herausgeben, sind mehr als gewöhnliche Reiseführer. Sie sind eine Hommage an die Lebensfreude. Sie beinhalten unsere persönlichen, handverlesenen Lieblingsorte, Geschichten, Fotos und Zitate. Wir haben unser gesamtes Wissen, tiefgehende Recherche und Herzblut von über 10
WIN 2 NIGHTS AT ALPENLOFT CHALETS IN BAD GASTEIN
Hello lovelies, it's December, the first mountains are white and we celebrate this … Read more
OCTOBER PLAYLIST
Can you believe it? It's already October. Crazy! Here our playlist for you. With lo… Read more