"Beethoven is embedded in culture and cuisine at the multicultural Naschmarkt. It captures what makes Vienna different. With her house, the passionate Viennese owner Barbara Ludwig tells stories about the surroundings, her history and the essence of the city."
INTRO
There are people who give us goose bumps when we meet them for the first time. We feel so connected that we call them "soulmates". Barbara Ludwig is such a soulmate for us. Barbara lived a colorful life before she passionately decided to open her own hotel, the Hotel Beethoven.
THE NECTAR
The Beethoven is located directly on the Naschmarkt and is the perfect place for us aesthetes to feel comfortable in the middle of the city and to recover from the tours through the hustle and bustle. With a lot of knowledge and care, Barbara has turned the historical building into a unique city hotel. She also found support from great interior designers, like the brilliant David Carter, who happens to be our soulmate in London! The rooms at Beethoven are spacious and very creatively and authentically furnished. Most of the furniture comes from Barbara's family property or is a real find from the Austro-Hungarian era. Bright colors meet antique furniture, the television disappears behind a painting and in the salon, breakfast can be drawn out wonderfully with classical music. Fantastic wallpapers adorn the rooms, so the "Gustav Klimt Room" shines all in gold with large-format Klimt print above the bed, while our room surprises with a bay window in pink. It is therefore worth taking a tour of the hotel, as each floor is dedicated to its own theme and often reveals unfamiliar perspectives on the city. Our favorite is the 6th floor, which is dedicated to the strong Viennese women!
THE PULSE
The Beethoven is located in a quiet side street directly across from the Naschmarkt. Barbara has prepared an excellently curated and designed Vienna travel guide with her personal recommendations for each room. Your favorite restaurant serves refined Austrian cuisine and is only a few minutes' walk away (restaurant "Ludwig van" by Oliver Jauk), the Naschmarkt is opposite (don't miss the flea market on Saturday!) And the traditional coffee house Café Sperl and the Secession are also not far . It doesn't take more for a happy day in Vienna. Barbara also regularly organizes small concerts or exhibitions from her Viennese artist network in her hotel.
OUR BEST TIPS FOR VIENNA
You can find our personal favorite tips for the best restaurants, cafés and cultural spots in our travel guide "Glücklich in Wien", which we publish together with the Süddeutsche Zeitung Edition. Our local soulmates also have great recommendations for you on our website HERE.
MUST DO
+ Extensive breakfast with panoramic views and piano accompaniment
+ Tour through the hotel to explore exciting and previously unknown Viennese personalities
+ Lunch at the neighboring Naschmarkt
+ a chat with Barbara about current cultural events in Vienna
+ dream in bed and admire the sensational color concept
UND HIER UNSER AUFENTHALT IN BILDERN...
The staircase with large-format pictures, brass railings and chandeliers
The golden way to the breakfast buffet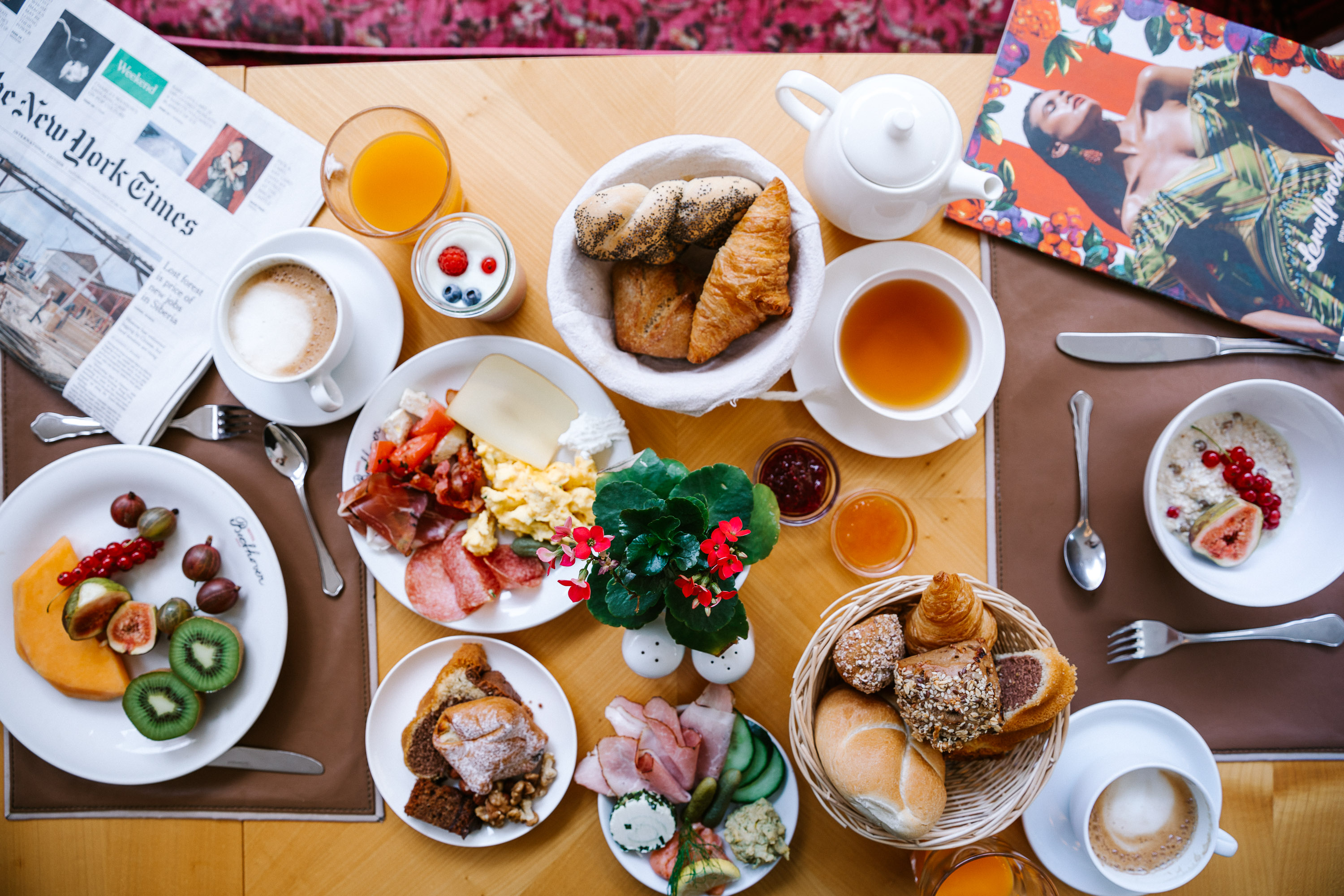 We love breakfast with a small selection, but with special demands on good taste! Whether organic scrambled eggs, fresh fruit or just a coffee with the magazine of fashion designer Lena Hoschek.
There is regular musical accompaniment on the piano, sometimes from owner Barbara Ludwig personally.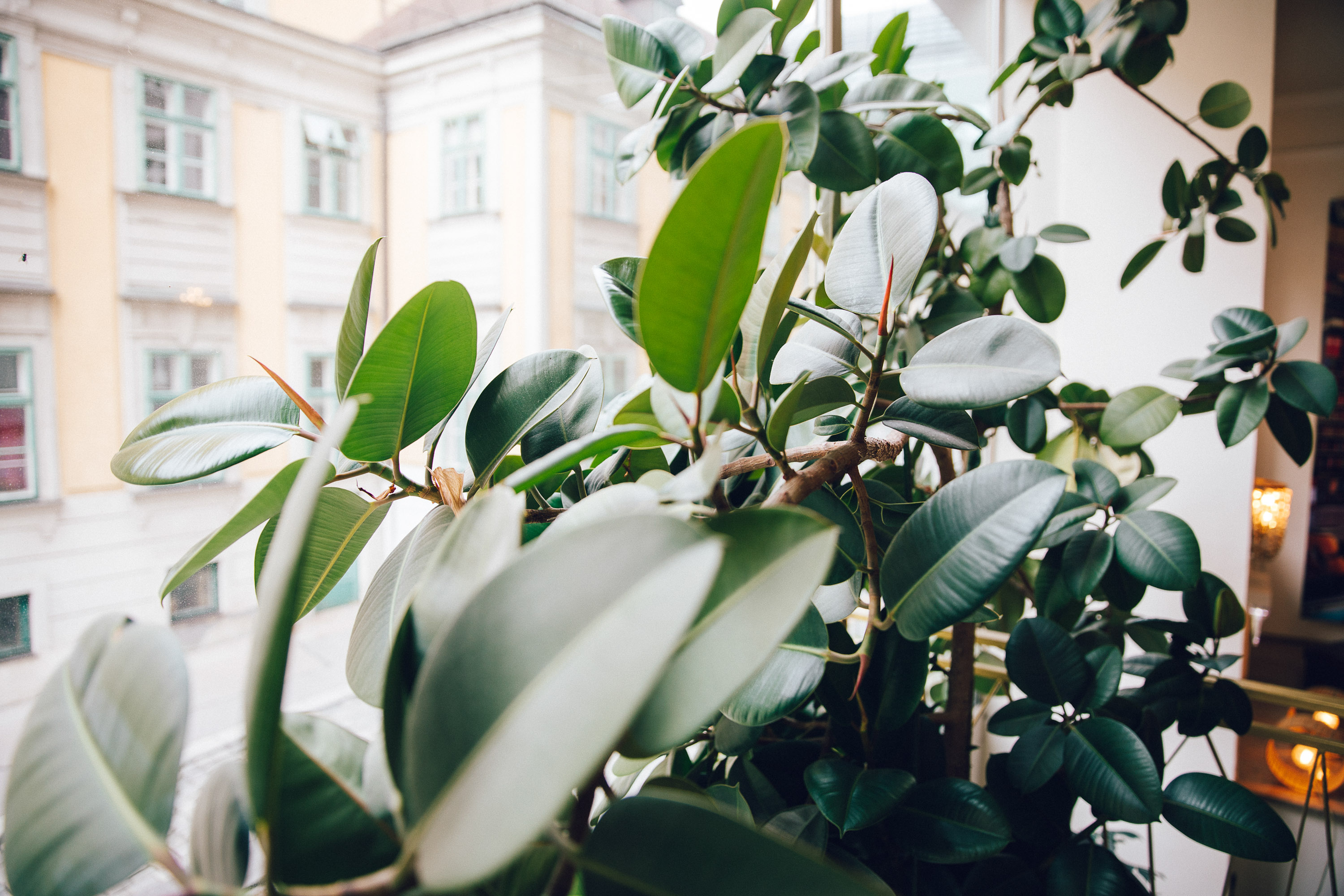 We like to sit longer with this panoramic view.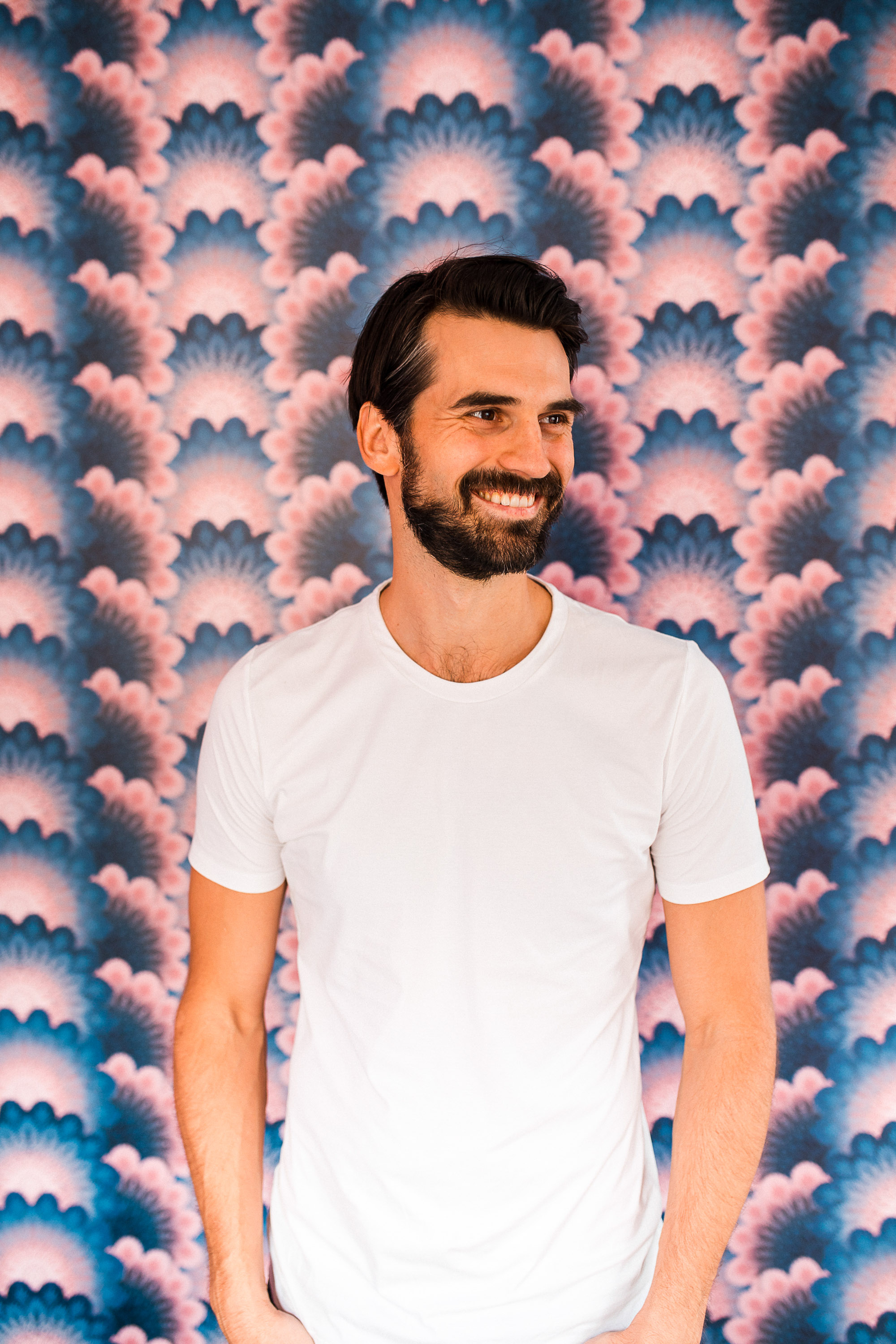 The colors are wonderfully combined, the rooms are very spacious for a city hotel
... and a super comfortable bed!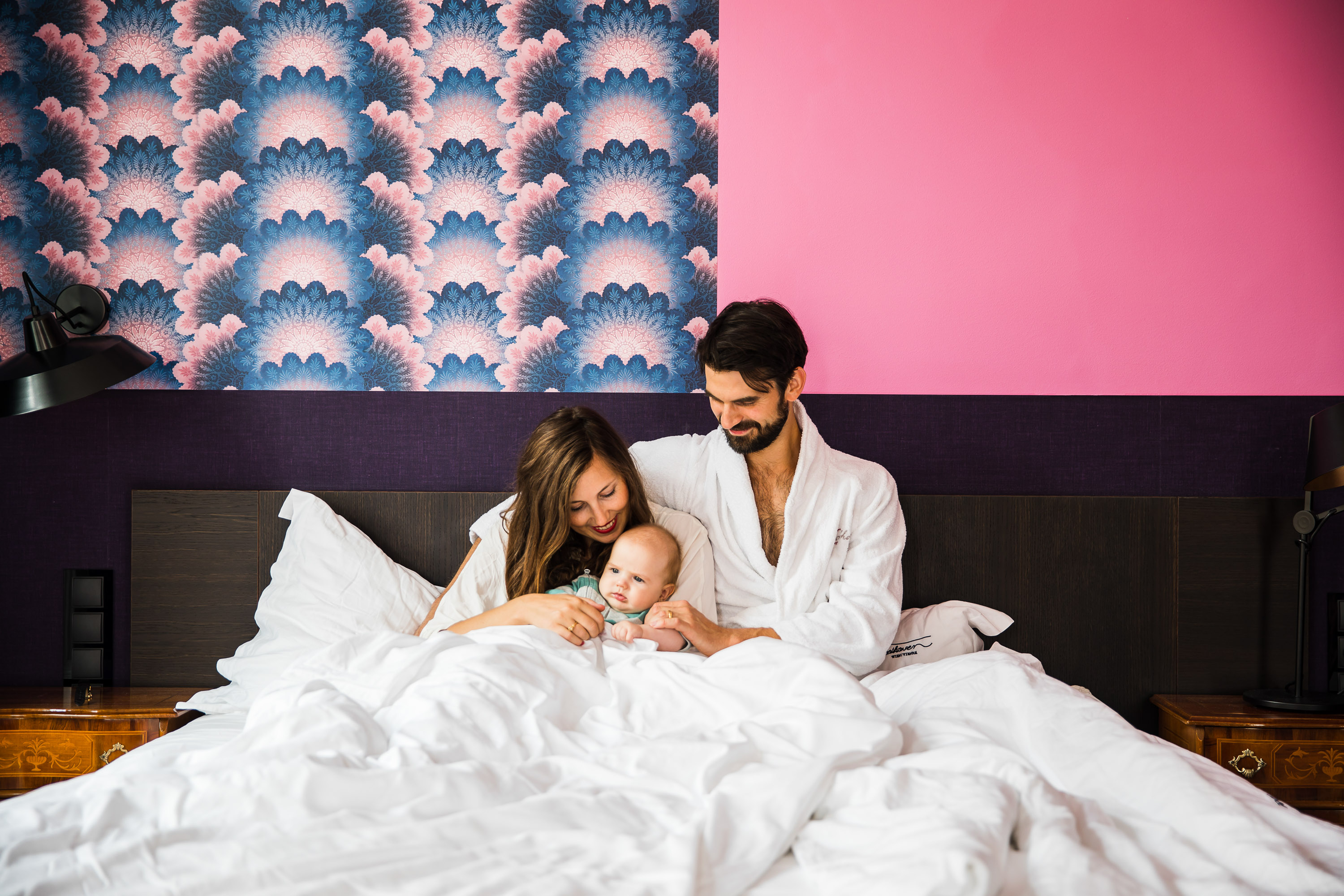 Where can you buy this amazing wallpaper !?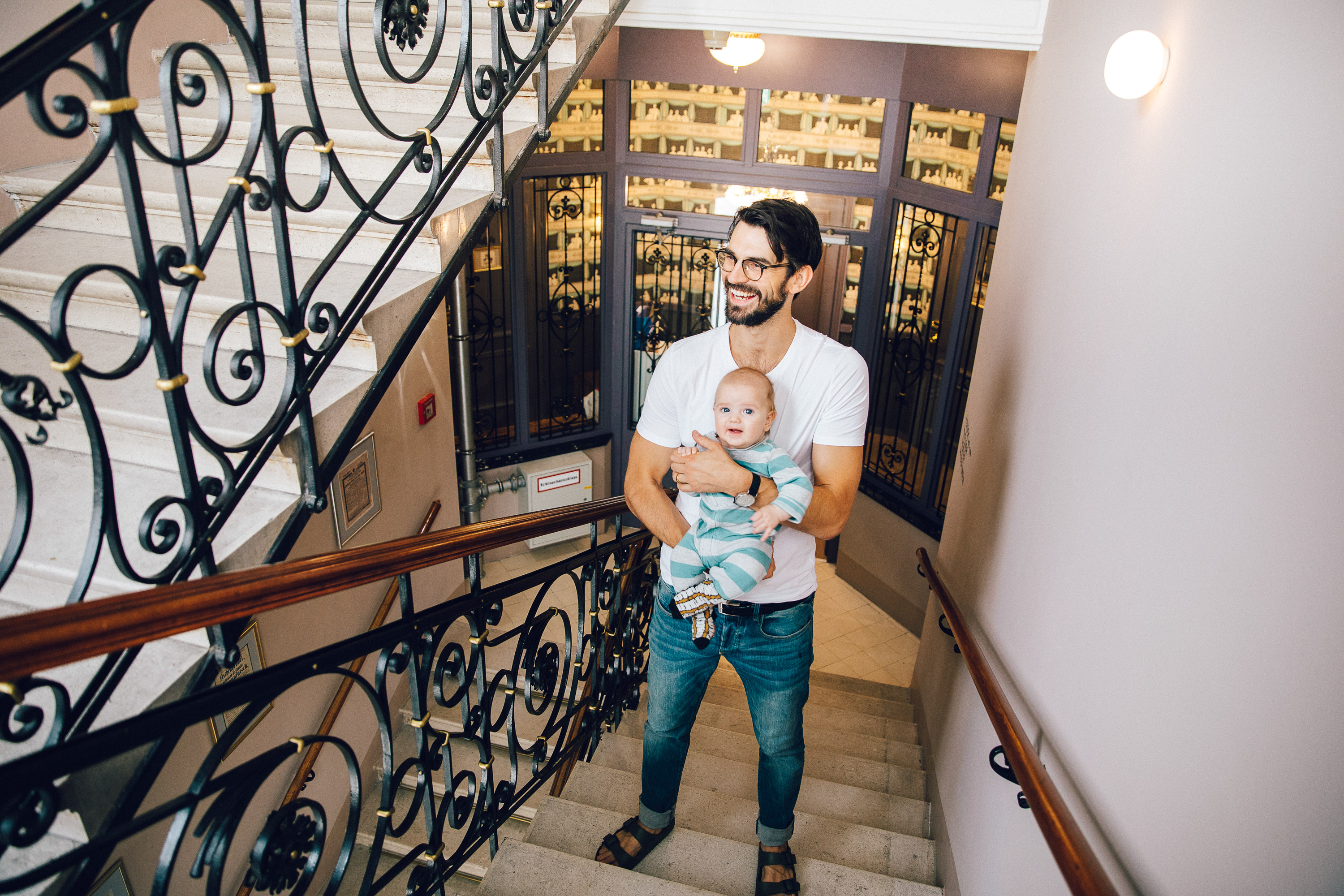 The historic building has been completely renovated, but the old charm has been retained.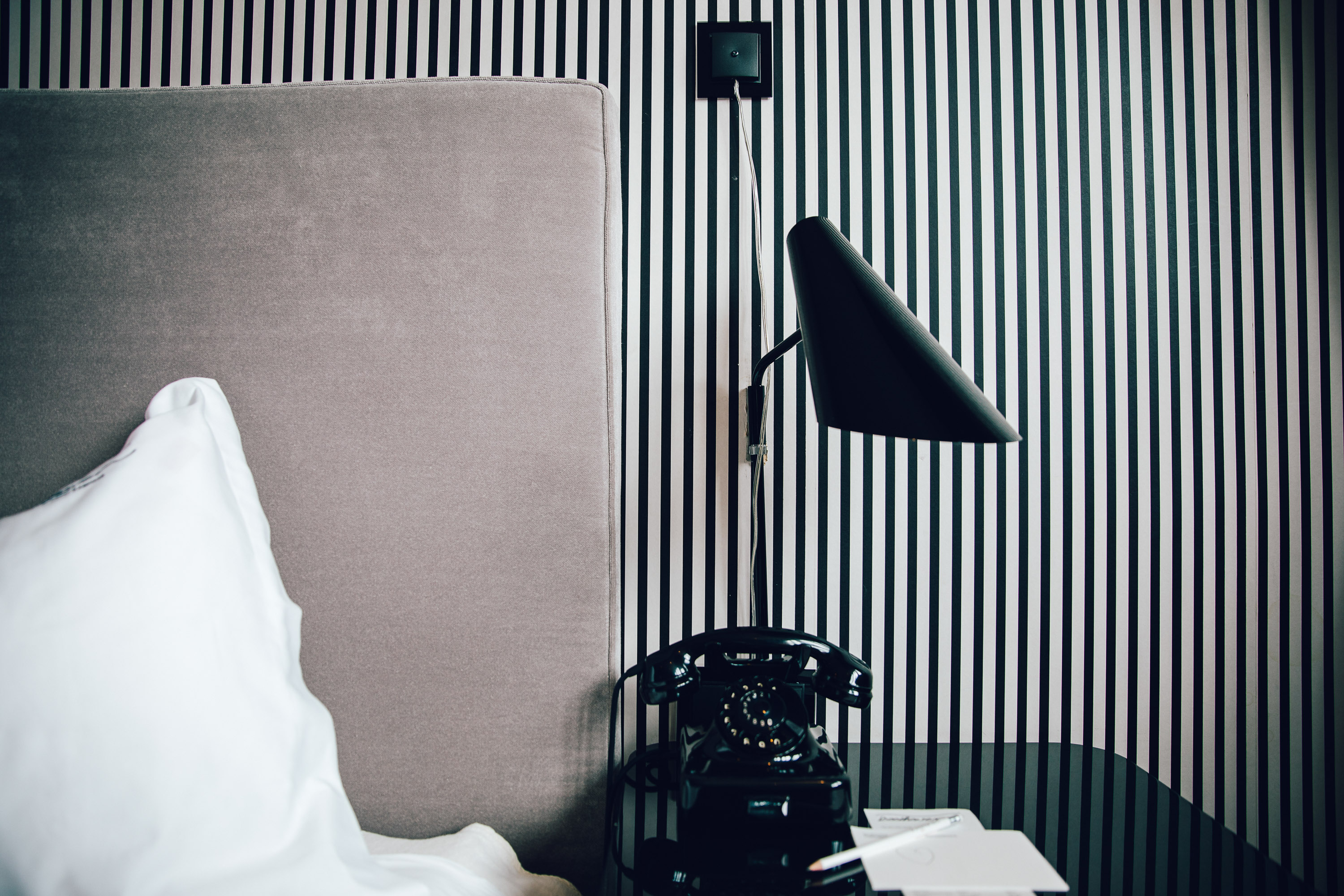 The rooms all have very different designs. This one was designed by our friend from London, David Carter! What a coincidence, we love it!
We say goodbye to the wonderfully inspiring host Barbara Ludwig and ...
... thank you very much for a happy time at the Hotel Beethoven!
Other Hotels for more memorable nights
ABOUT HOTELS WITH SOUL
Hotels with Soul by NECTAR & PULSE is a personal collection of our favourite hotels around the globe. They have two things in common: soul and passion. Some serve the best coffee we've ever tasted. Some the comfiest beds and linen. Some have a sauna in the woods and delicious home-made jams. Others have a butler available 24/7 or a hunter ready to take you on a hunt. One has a library where you'll want to while away the hours, another one a kitchen stocked with the best midnight snacks.
What they all have in common is great design, friendly people, and authenticity. We call it the NECTAR & PULSE vibe. It's that feeling where it's so comfortable, it almost feels home, but you feel like there's so much to learn, see, and do. These are the places that make you think to yourself, "there's nowhere else I'd rather be." Hotels with Soul are the ultimate destination for curious travellers with a good taste. Discover their story. Experience their soul.
WANT TO JOIN OUR COLLECTION OF SOULFUL HOTELS?
We love to discover new places and to add more beautiful places to our collection. If you think that your hotel reflects our philosophy, please get in touch with us at hello@nectarandpulse.com. We are happy to give you further information, our media kit and our terms. We are looking forward to get to know you and eventually to work together.
Your daily travel inspiration
10 mal GLÜCKLICH IN ... Reiseführer
Hallo liebe Reisefreunde! Unsere GLÜCKLICH IN … Bücher, die wir gemeinsam mit der Süddeutschen Zeitung herausgeben, sind mehr als gewöhnliche Reiseführer. Sie sind eine Hommage an die Lebensfreude. Sie beinhalten unsere persönlichen, handverlesenen Lieblingsorte, Geschichten, Fotos und Zitate. Wir haben unser gesamtes Wissen, tiefgehende Recherche und Herzblut von über 10
WIN 2 NIGHTS AT ALPENLOFT CHALETS IN BAD GASTEIN
Hello lovelies, it's December, the first mountains are white and we celebrate this … Read more
OCTOBER PLAYLIST
Can you believe it? It's already October. Crazy! Here our playlist for you. With lo… Read more