The hotel sits at the edge of The Snaefellsjokull National Park on the westernmost tip of Iceland's Snaefellsnes peninsula—enchanting seclusion, a pervading air of sprightly mischief and, above all, the promise of an unforgettable stay.
THE NECTAR
Rooms: What do you feel like after a long day of exploring Iceland's rough, breathtaking nature? You feel like coming home to a place where you are welcomed and embraced—a place of comfort, relaxing warmth, local charm and, perhaps, a certain air of understated luxury. The Snæfellsnes peninsula's very own Hotel Búðir is a place that combines just these desired qualities. Submerge your tired body in the comfort of a pillow-filled corner, light a candle, pour yourself a glass of wine and enjoy the impressive views, which may be admired from the windows of any one of the 28 rooms and suites. The entire interior, from colour scheme down to the smallest details, is composed with modesty and taste, and is a beautiful extension of the outside atmosphere.
Specials: In the safe haven of the Hotel Búðir—quite literally the only place of its kind in remote Snæfellsnes—you will witness excellence in even the smallest of details, such as the butter being served on a little slab of lava stone. Everything that comes out of their kitchen is a culinary delight, and is served in a visually appealing way to boot. When you aren't enjoying your room or romping through the fields outside, lounge in the sinfully cosy armchairs of the main lobby. The panoramic window and the large telescope provide the best views of the stunning surroundings. And while you're reclining in the first row of nature's movie theatre, you should definitely have an Einstök beer.
THE PULSE
The landscape surrounding the Hotel Búðir is truly out of this world. In the midst of spectacular lava fields—which are perfect for hiking and playing around—one can understand why most Icelanders believe in elves and trolls (we do too, now). Besides this natural beauty, there are two further sights that are guaranteed to catch your eye: the little church, which stands out against the backdrop of unblemished nature, and the formidable glacier Snæfellsjökull, which is said to possess a spiritual energy. Secluded as it is on the peninsula of Snæfellsnes, this hotel exemplifies serenity and comfort within a magical environment. At a distance of merely two and a half hours by car from Reykjavik, the exciting Icelandic capital, Snæfellsnes' Hotel Búðir is a place definitely worth considering on any trip to Iceland. For more information about Snæfellsnes check out our travel guide.
MUST DO
Enjoy a refreshing Einstök beer
*
Peer through the telescope in the lobby and try to spot the elves in the lava fields
*
Indulge yourself in authentic Icelandic cuisine
On our way to the hotel, running through the rain, screaming with joy and feeling very much alive.
The fields of moss in all their picturesque beauty.
Hello Iceland—NECTAR & PULSE is visiting. 😊
The little chapel by the hotel exudes an air of peaceful solitude.
Visible in the background: the volcano Snæfellsjökull.
A little snack. Notable: the butter is lovingly served on a slab of lava stone.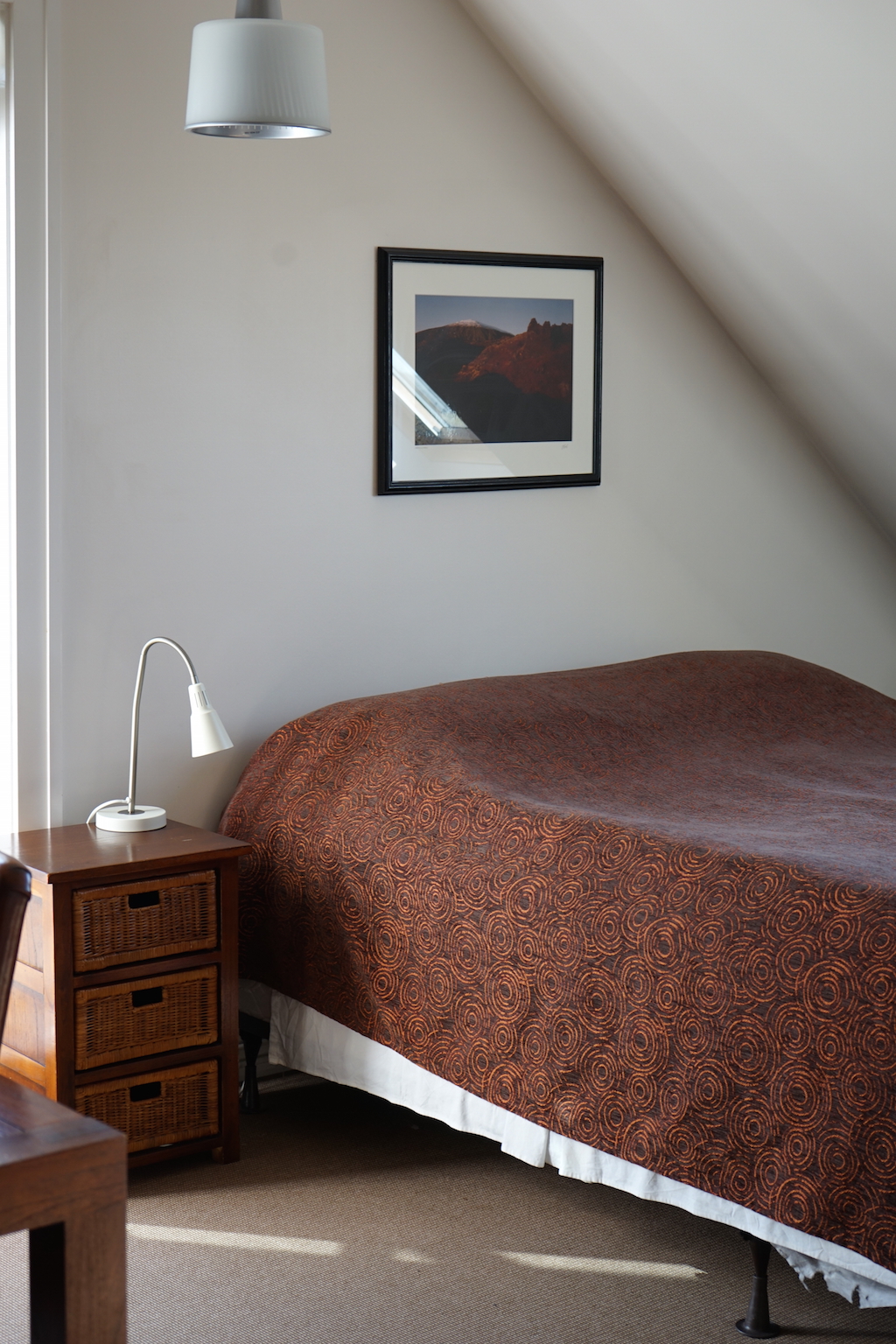 The rooms are simple, elegant, and, it goes without saying, comfortable. You will probably not be spending too much time here with the majesty of the Icelandic wilderness at your doorstep.
Taking in the view from the lounge area may put you in a contemplative trance, akin to medidation.
The hotel's restaurant offers a whole slew of culinary pleasures.
You'll definitely want to stay up stargazing at least once while you're here, so make sure to get some caffeine in you before you do!
The view speaks for itself, wouldn't you say?
Relax in style at the Hotel Búðir.
Our son Jonathan loves Iceland just as much as we do. Is he simply enamoured by the volcano, or has he just seen an elf?
Good
Morning!
A lonesome dance on an endless road.
The perfect finish to our stay: we found the end of the rainbow. We will definitely come back to investigate further...
Where to find us
---
Reykjavík Airport
Ca. 2h by car
This error message is only visible to WordPress admins
Error: API requests are being delayed for this account. New posts will not be retrieved.
There may be an issue with the Instagram access token that you are using. Your server might also be unable to connect to Instagram at this time.
No posts found.
No posts made to this hashtag.
Other Hotels for more memorable nights
ABOUT HOTELS WITH SOUL
Hotels with Soul by NECTAR & PULSE is a personal collection of our favourite hotels around the globe. They have two things in common: soul and passion. Some serve the best coffee we've ever tasted. Some the comfiest beds and linen. Some have a sauna in the woods and delicious home-made jams. Others have a butler available 24/7 or a hunter ready to take you on a hunt. One has a library where you'll want to while away the hours, another one a kitchen stocked with the best midnight snacks.
What they all have in common is great design, friendly people, and authenticity. We call it the NECTAR & PULSE vibe. It's that feeling where it's so comfortable, it almost feels home, but you feel like there's so much to learn, see, and do. These are the places that make you think to yourself, "there's nowhere else I'd rather be." Hotels with Soul are the ultimate destination for curious travellers with a good taste. Discover their story. Experience their soul.
WANT TO JOIN OUR COLLECTION OF SOULFUL HOTELS?
We love to discover new places and to add more beautiful places to our collection. If you think that your hotel reflects our philosophy, please get in touch with us at hello@nectarandpulse.com. We are happy to give you further information, our media kit and our terms. We are looking forward to get to know you and eventually to work together.
Your daily travel inspiration
10 mal GLÜCKLICH IN ... Reiseführer
Hallo liebe Reisefreunde! Unsere GLÜCKLICH IN … Bücher, die wir gemeinsam mit der Süddeutschen Zeitung herausgeben, sind mehr als gewöhnliche Reiseführer. Sie sind eine Hommage an die Lebensfreude. Sie beinhalten unsere persönlichen, handverlesenen Lieblingsorte, Geschichten, Fotos und Zitate. Wir haben unser gesamtes Wissen, tiefgehende Recherche und Herzblut von über 10
WIN 2 NIGHTS AT ALPENLOFT CHALETS IN BAD GASTEIN
Hello lovelies, it's December, the first mountains are white and we celebrate this … Read more
OCTOBER PLAYLIST
Can you believe it? It's already October. Crazy! Here our playlist for you. With lo… Read more