'We especially love the slightly nostalgic and very enchanting interior design of the place which demonstrates a perfect mix of antiques and modern items'.
THE NECTAR
Rooms: At 1500 meters above sea level the magnificent hotel Berghoferin provides 14 beautiful and spacious suites for its guests, each with a balcony offering a view that is second to none. Bright wooden floors and panelling give the rooms a very friendly and light atmosphere which is crossed with the modest but authentic alpine charm of the interior. As soon as you step through the door and see the large and comfortable bed you'll look forward to waking up in it in the morning, having your first coffee of the day, lolling on the soft pillows and taking in the marvellous view of the mountains outside the window.
Specials: Specials: The renowned architect Zeno Bampi and his daughter Anna who own and run the hotel Berghoferin aimed to create a place which is open for everybody, where people meet and share their stories, which is continuously developing and where creativity and culture mingle. They've definitely succeeded with this mission! No matter whether you're browsing through the well-selected range of books and magazines of the library, lounging in the vintage inspired pool area and chatting to other travellers or just enjoying the soothing calm of the wooden sauna, you'll feel the great passion of the management and staff supporting this hotel project throughout. We especially loved the slightly nostalgic and very enchanting interior design of the place which demonstrates a perfect mix of antiques and modern items. Moreover, the gorgeous, light-flooded breakfast room sets the scene for an unbeatable beginning to a great day. Last but not least: every single dish sent out of the Berghoferin's kitchen is an unsurpassable delight!
THE PULSE
High up on the mountain, at the western edge of the Dolomite Alps, the hotel Berghoferin is obviously a real hiker's paradise. Explore the beautiful nature around you and choose one of the many alps for a well-deserved rest and a taste of the fantastic local cuisine. For example, to the alp 'Gasthof Gurndinalm' it is only a 1 ½ hour hike and up there you're very close to the impressive summit 'Jochgrimm', too. In case you get tired of being a mountain goat, the picturesque towns of Bozen and Meran are not far away, abuzz with the wonderful, urban South Tyrolean way of life. But you will notice quickly that once you've arrived at the hotel Berghoferin, you won't feel the urge to ever leave this place again.
MUST DO
Enjoy a glass of martini on the terrace with the stunning mountain range in front of you
*
Relax in the sauna in the woods next to the pond full of water lilies
*
Get inspired by flipping through all the great magazines in the library
*
Say 'hi' to the cows
*
Visit the nearby Isi Hütte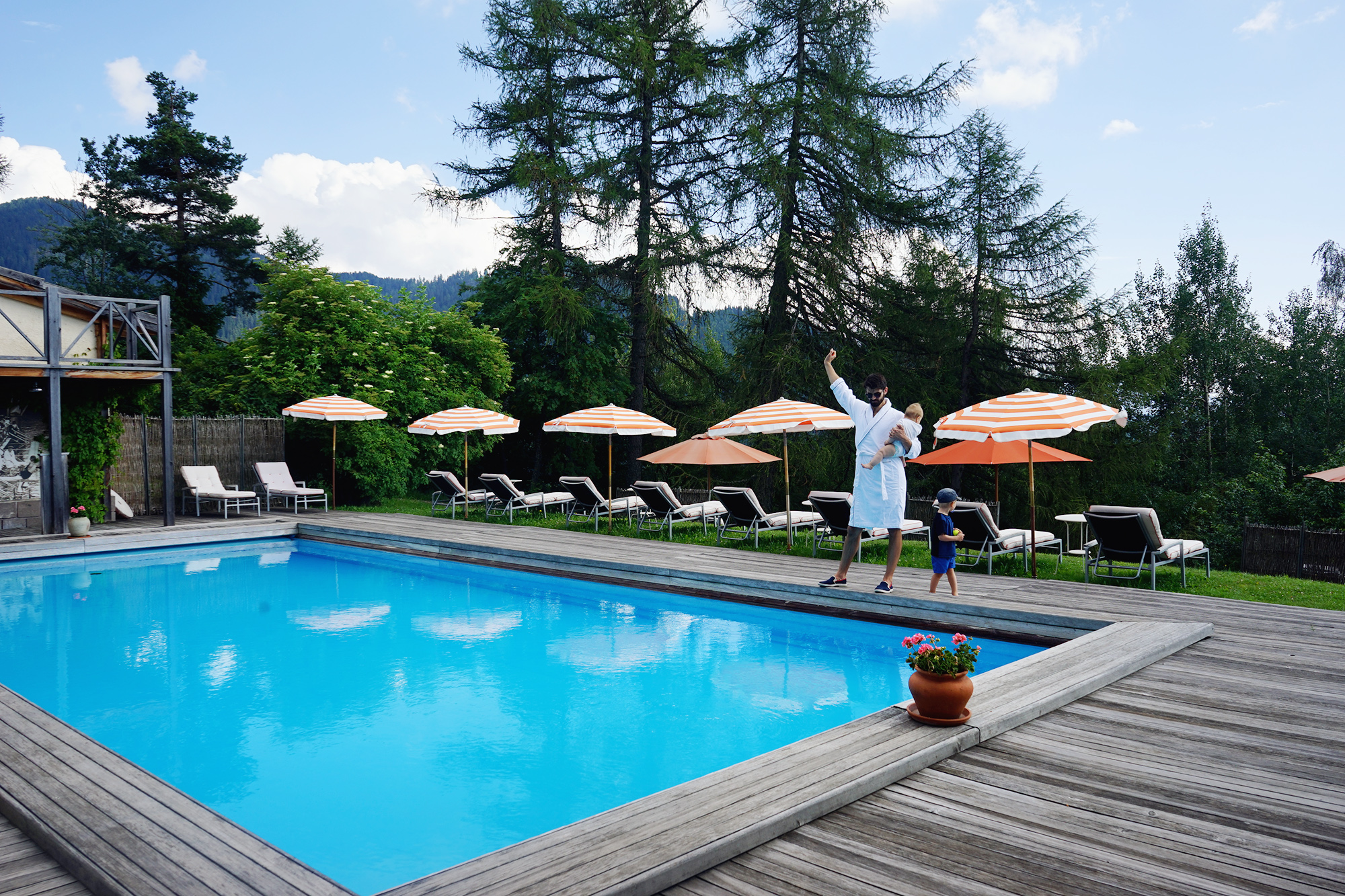 Arriving at Berghoferin and straight to the pool of course:)
The pool area is designed in a charming 20s style. Dive into nostalgia.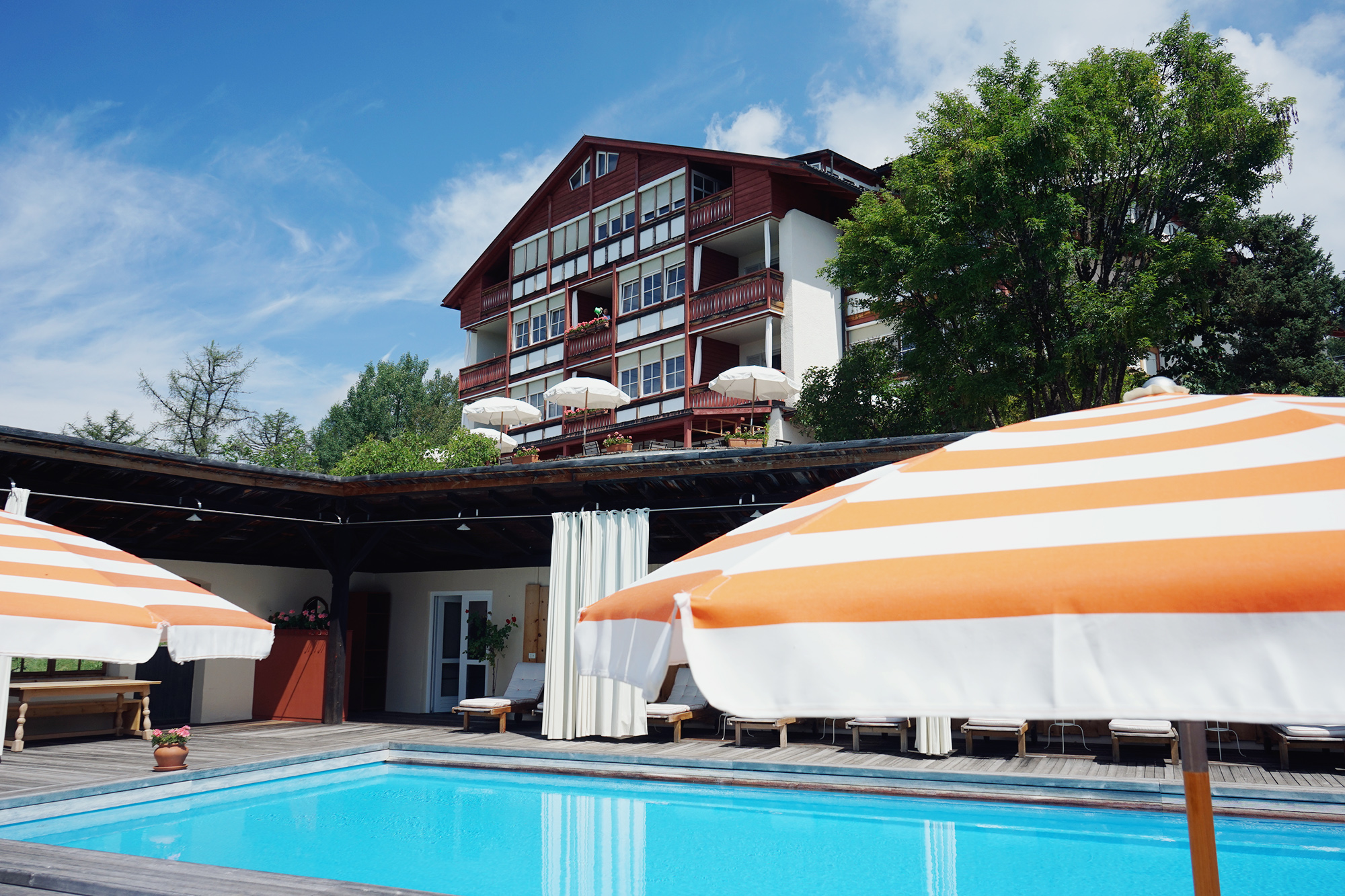 14 suites, each with a spacious balcony.
A highlight: the sauna in the woods and the beautiful pond full of water lilies.
What a delightful view from the balcony, the cute parasols immediately ensure a good mood!
The Rooses – ready for the spa.
Breath in the soothing scent of lavender.
Never too late to catch up one some botany.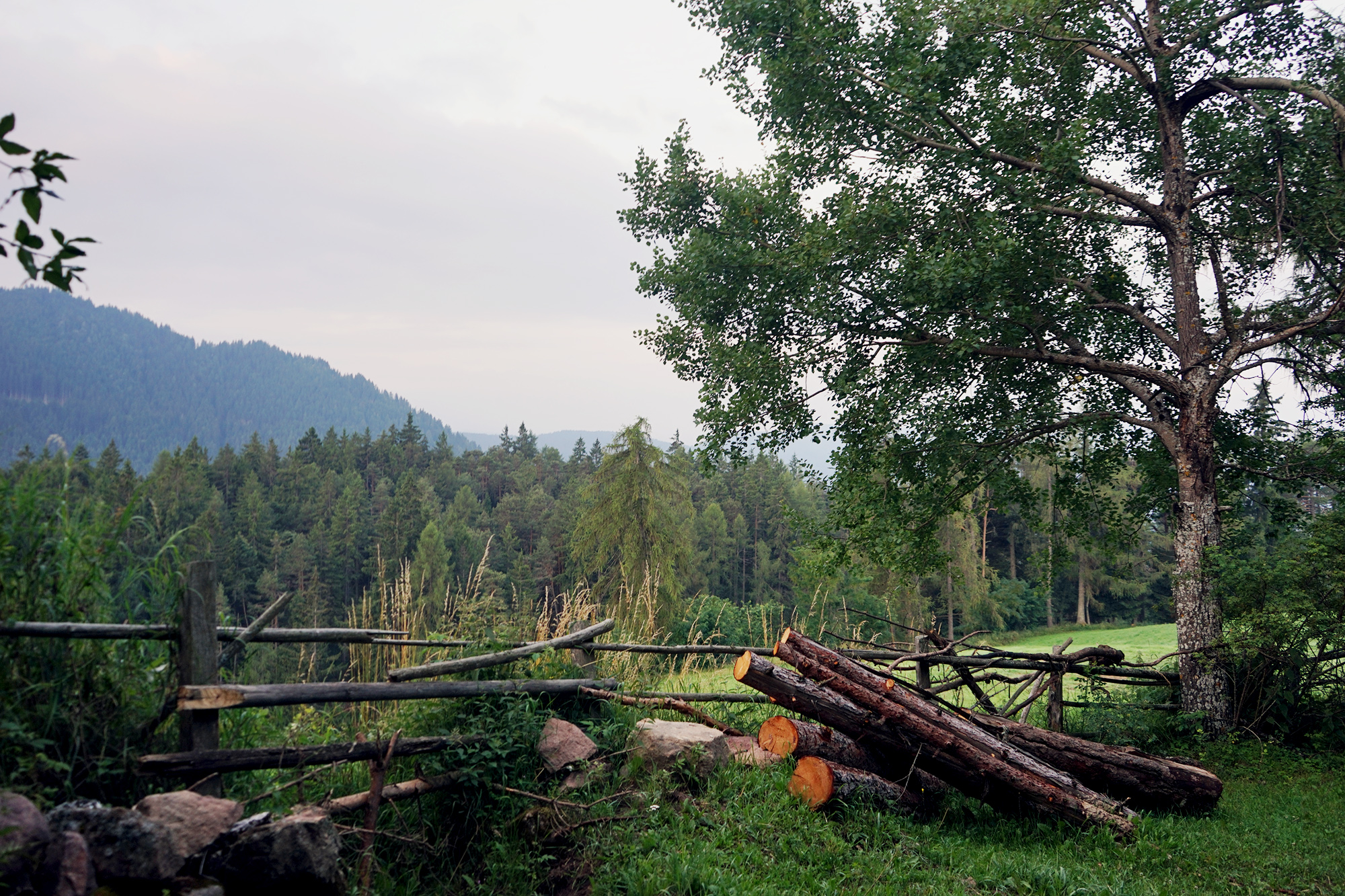 Warm welcome.
Home made delicious food.
Real South Tyrolean vibe in the 'Stubn'.
Something for everybody: have a look at the great selection of magazines in the library!
The owners definitely have a soft spot for details and aesthetics.
'Speckjausn' - Look at this gorgeous platter full of South Tyrolean delicacies!
Celebrating life!
It's coffee
and cake time!
Another day, another martini 🙂 – Life well travelled, time well spent.
Having an aperitif during blue hour!
A culinary journey: chanterelle, carpaccio, Bergkäse and some apricots.
Fresh from the garden.
Chicken and peas, still in their pods.
Every dish is a little culinary gift – Schwarzwälder sweetness.
This view will make a wide-eyed dreamer of you.
Oh yes, this is what we call breakfast: delicious, colourful and fresh.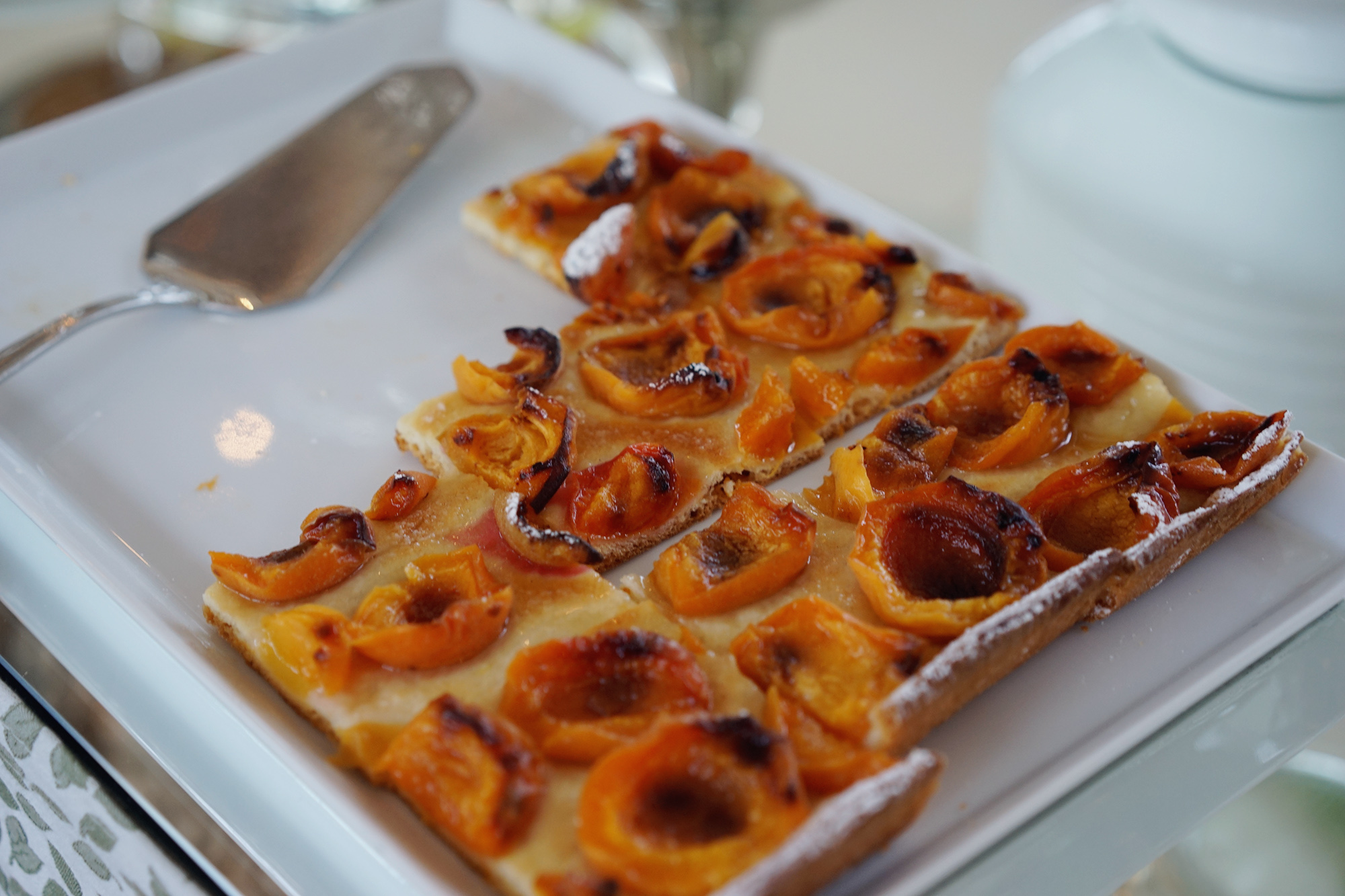 Don't miss out on their homemade apricot cake – yummy!
Mystic
and magical.
For big and small discoverers.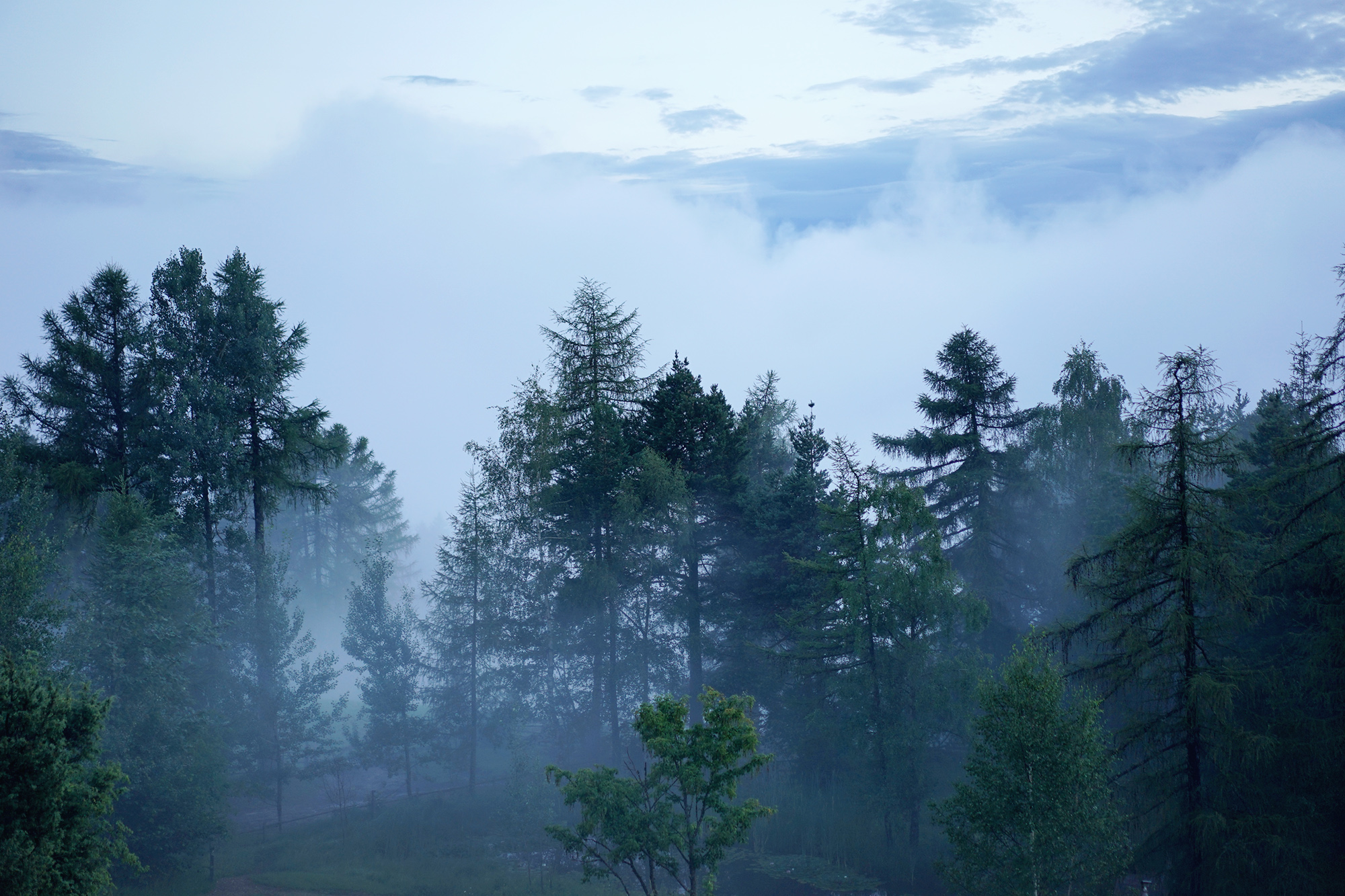 The atmosphere up here is somewhat special, even more so in the mystical foggy evening hours.
Where to find us
---
ABD Airport Bolzano Dolomiti
Ca. 50 min by car
This error message is only visible to WordPress admins
Error: Hashtag limit of 30 unique hashtags per week has been reached. Feed may not display until 28. May 2020 20:10.
If you need to display more than 30 hashtag feeds on your site, consider connecting an additional business account from a separate Instagram and Facebook account.
Other Hotels for more memorable nights
ABOUT HOTELS WITH SOUL
Hotels with Soul by NECTAR & PULSE is a personal collection of our favourite hotels around the globe. They have two things in common: soul and our personal worship. Some serve the strongest coffee we've ever tasted. Some have the comfiest beds. There are some with a sauna in the woods and delicious home-made jams. Others have a butler available 24/7 or a hunter ready to take you on a hunt. One has a library where you'll want to while away the hours, another one a kitchen stocked with the best midnight snacks.
What they all have in common is great design, friendly people, and authenticity. We call it the NECTAR & PULSE vibe. It's that feeling where it's so comfortable, it almost feels home, but you feel like there's so much to learn, see, and do. These are the places that make you think to yourself, "there's nowhere else I'd rather be." Hotels with Soul are the ultimate destination for curious travellers. Discover their story. Experience their soul.
WANT TO JOIN OUR COLLECTION OF SOULFUL HOTELS?
We love to discover new places and to add more beautiful places to our collection. If you think that your hotel reflects our philosophy, please get in touch with us at hello@nectarandpulse.com. We are happy to give you further information, our media kit and our terms. We are looking forward to get to know you and eventually to work together.
Your daily travel inspiration
WIN 2 NIGHTS AT ALPENLOFT CHALETS IN BAD GASTEIN
Hello lovelies, it's December, the first mountains are white and we celebrate this … Read more