"The intimate feel of the resort on this island of paradise will leave you with a feeling of total luxury and complete privacy."
THE NECTAR
Rooms: When we stayed at Velassaru our luxurious 112- square metre Water Villa sat perched atop the shimmering lagoon and included a private terrace with direct access into its turquoise waters. The king-size bed draped in sheer linen and silk, the freestanding tub, and the espresso machine all provided the perfect breaks in between snorkeling sessions (with the espresso machine giving us a caffeine boost). Everywhere beauty surrounded us, with hotel design inspired by local architecture and landscapes. Natural materials of teak, stone, and palm features throughout, providing a calm background with the occasional pop of vivid turquoise, sunny yellow, or bright green.
Specials: Water is the star of the show around here. In addition to the spectacular Indian Ocean that surrounds you, there are private pools and plunge pools attached to many of the villas. If you secretly always wanted to be a mermaid, you'll love every second! Speaking of fins, watching tropical fish through glass floors from the comfort of your king-size bed is quite the experience. And don't miss the lobby where holiday mode begins immediately with the feel of soft island sand underfoot.
THE PULSE
Since you're on an island (a tiny one at that!) you might think activities are limited, but you'd be way off the mark! Swimming. Snorkelling. Sunbathing. Exploring. There is so much to do and see. The beautiful beach calls out for romantic candlelit dinners and dreamy strolls. The resort also offers sunset cruises where you can watch dolphins jump around the boat. Feeling hungry? Visit one of the five fabulous restaurants scattered around the island. The intimate feel of the resort on this island of paradise will leave you with a feeling of total luxury and complete privacy. The recipe for a perfect trip.
If you want to find out more about the Maldives and the capital Malé check out our Local Soulmate's travel guide.
MUST DO
Go on a sunset cruise for romantic kisses and dolphin watching
*
Eat at every restaurant at least once
*
Watch tropical fish through glass floors from the comfort of your king-size bed
Ready for snorkelling.
Heading to breakfast,
and chill afterwards.
We loved our beautiful water villa!
Experience postcard sunsets.
We could do this all day: watching the ocean and imprinting the view into your memory!
Walking over sand in the Velassaru Resort's lobby.
Little Jonathan travelling with us.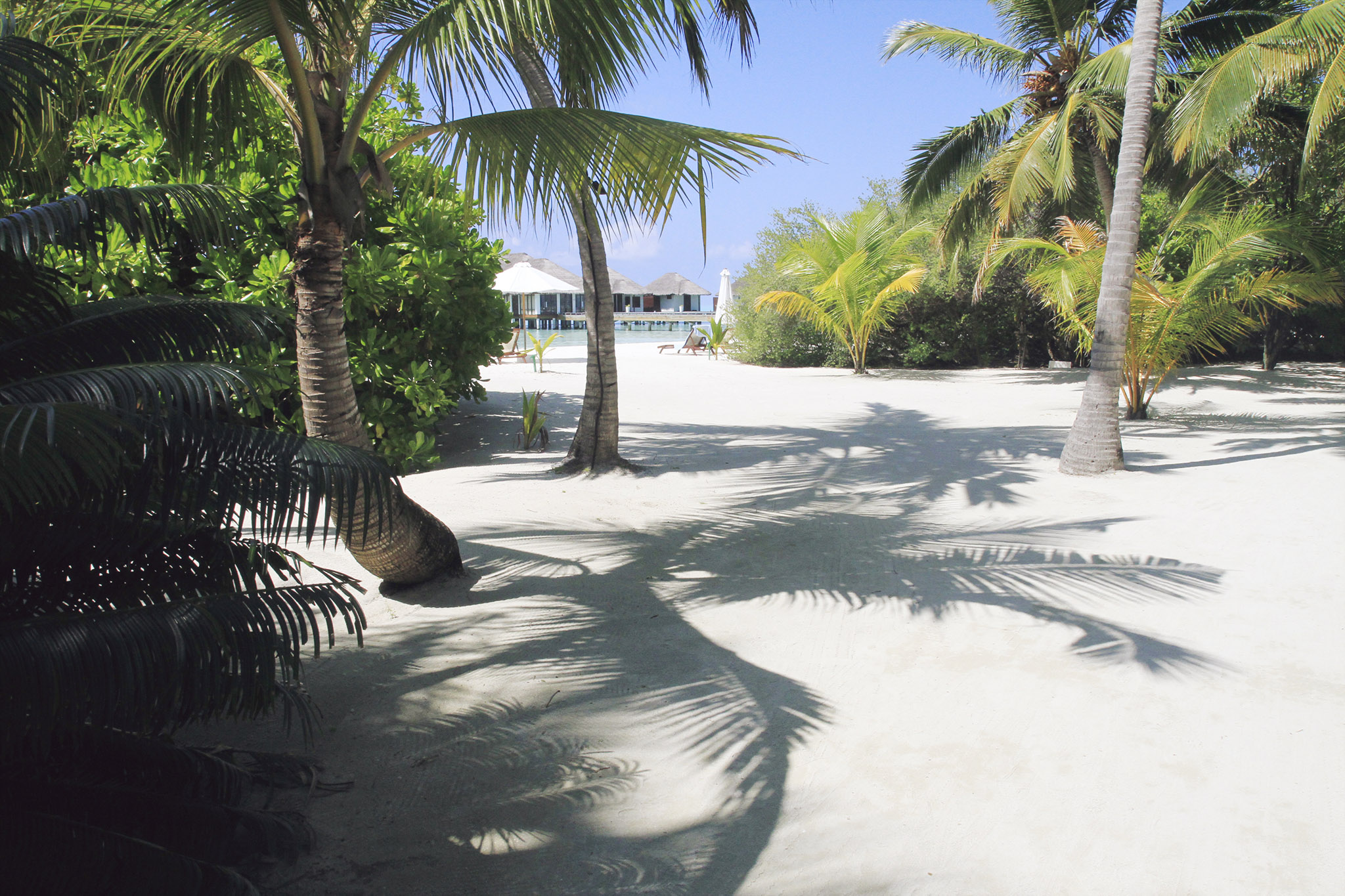 Velassaru Island is a place of peace and happiness.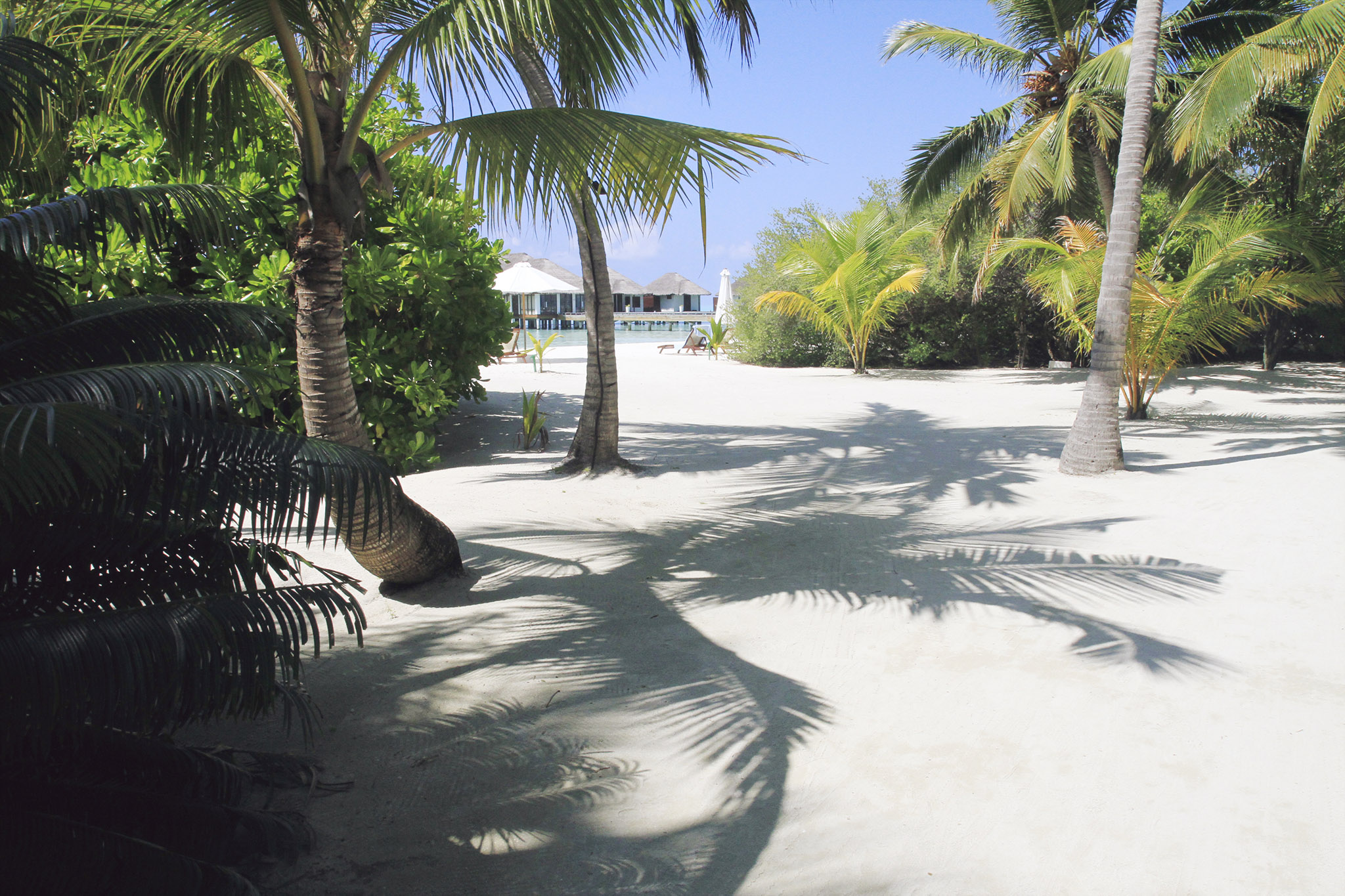 Make sure you go on a boat cruise!
Fulfilled and totally relaxed, soaking up the world's beauty.
Where to find us
---
Ibrahim Nasir International Airport
Other Hotels for more memorable nights
ABOUT HOTELS WITH SOUL
Hotels with Soul by NECTAR & PULSE is a personal collection of our favourite hotels around the globe. They have two things in common: soul and passion. Some serve the best coffee we've ever tasted. Some the comfiest beds and linen. Some have a sauna in the woods and delicious home-made jams. Others have a butler available 24/7 or a hunter ready to take you on a hunt. One has a library where you'll want to while away the hours, another one a kitchen stocked with the best midnight snacks.
What they all have in common is great design, friendly people, and authenticity. We call it the NECTAR & PULSE vibe. It's that feeling where it's so comfortable, it almost feels home, but you feel like there's so much to learn, see, and do. These are the places that make you think to yourself, "there's nowhere else I'd rather be." Hotels with Soul are the ultimate destination for curious travellers with a good taste. Discover their story. Experience their soul.
WANT TO JOIN OUR COLLECTION OF SOULFUL HOTELS?
We love to discover new places and to add more beautiful places to our collection. If you think that your hotel reflects our philosophy, please get in touch with us at hello@nectarandpulse.com. We are happy to give you further information, our media kit and our terms. We are looking forward to get to know you and eventually to work together.
Your daily travel inspiration
10 mal GLÜCKLICH IN ... Reiseführer
Hallo liebe Reisefreunde! Unsere GLÜCKLICH IN … Bücher, die wir gemeinsam mit der Süddeutschen Zeitung herausgeben, sind mehr als gewöhnliche Reiseführer. Sie sind eine Hommage an die Lebensfreude. Sie beinhalten unsere persönlichen, handverlesenen Lieblingsorte, Geschichten, Fotos und Zitate. Wir haben unser gesamtes Wissen, tiefgehende Recherche und Herzblut von über 10
WIN 2 NIGHTS AT ALPENLOFT CHALETS IN BAD GASTEIN
Hello lovelies, it's December, the first mountains are white and we celebrate this … Read more
OCTOBER PLAYLIST
Can you believe it? It's already October. Crazy! Here our playlist for you. With lo… Read more