An intuitive feeling of home. Colors, light and details that delight the senses. Rooms full of character with niches and favorite corners that breathe and inspire. Like visiting good friends with style and taste.
The Pulse
Salzburg remains one of our heart-cities! Tanja grew up in the Salzburg region (Altenmarkt im Pongau), her sister with family still lives in Salzburg and a visit to the city of Mozart is a must every time we come to the Alps.
We are thrilled to have found a new address for a happy stay in Salzburg: Heym Apartments. As a family with 3 children (7, 4 and 1) it is often easier to stay in an apartment with its own kitchen etc ... If they look as stylish as the new Heym Apartments, we feel twice as comfortable! – A relaxed have for the whole family after a busy day exploring the city.
With the motto "Away, but still at home", three charming townhouses and 3 boutique hotels belong to the Heym Collections founded by Martina Toifl. – A true family business like we love it. We stayed in Townhouse Nora in Apartment 4. The house is ideally located in Schallmoser Haupstraße, within walking distance to the city center and very close to the beautiful Linzer Gasse. Each apartment is lovingly and stylishly furnished and tells a story with the wonderful photographs of talented Pia Clodi – who also photographed our weeding.
The Nectar
The house: Check-in is done using a code, which is very convenient. Townhouse Nora is a charming town-villa from the turn of the century, located in the 2nd row and therefore very quiet, with a beautiful view towards Kapuzinerberg.
The apartments: In the apartments you will find everything you need to feel good: fully equipped kitchen, coffee maker, tea maker, very comfortable king-size beds with comfortable bed linens, Heym Salzburg Citymap with insider tips, coloring books and a small Playmobil Mozart figures for the kids, high-chair, baby bed, shampoo and shower gel, umbrellas, TV, washing machine & dryer, some even have a free-standing bathtub or a private terrace. In the corridors and in the rooms there are photographs of the artist Pia Clodi, ...
Service: There is a "we-fill-your-fridge" service, breakfast baskets for pre-ordering, a concierge for texting, 24-hour reception, guided city tours, ...
Prices: Townhouse Tessa (3 apartments for 2-4 guests from € 135 upwards, Townhouse Nora (5 apartments for 2-6 guests from € 140 upwards), Villa Charlotte (5 apartments, 2-7 guests from € 120 upwards), 2 nights minimum stay
Must Do
+ We were with our kids in the Haus der Natur, on Mönchsberg, in the Museum der Moderne, Café Bazar, eating Schnitzel in Der Weissen,
Eating Indian in the Taj Mahal, Italian in Pasta e Vino and Croatian in ISTRA and of course for an obligatory Bosna at the Balkan Grill Walter
-
+ You can find more great Salzburg tips in the: 24 HOUR GUIDE by Nina & Patrick
-
+ Like the mountains, the beautiful, sometimes even Caribbean-looking lakes such as Mondsee, Fuschlsee or Wolfgangsee are just a stone's throw away ...
-
+ Another hot address by lively hotel director Martina is nearby boutique hotel THE MOZART, which opened in 2018. The house was taken over with the idea of ​​bringing the excellent substance and charm into a new modern and soulful house. Here you will find high-quality materials, genuine friendliness and that certain something. In the breakfast room with the old pharmacy cupboard and the unique photographs by Pia Clodi, you can enjoy an excellent breakfast and start the day in beautiful Salzburg.
Our visit at Townhouse Nora
Arriving at Townhouse Nora
But first: Coffee!
"The Salzburg region is the heart of the heart of Europe. Central Europe doesn't have a more beautiful area - and this is where Mozart had to be born."
– Hugo von Hofmannsthal
Beautiful Art Nouveau staircase with photographs by Pia Clodi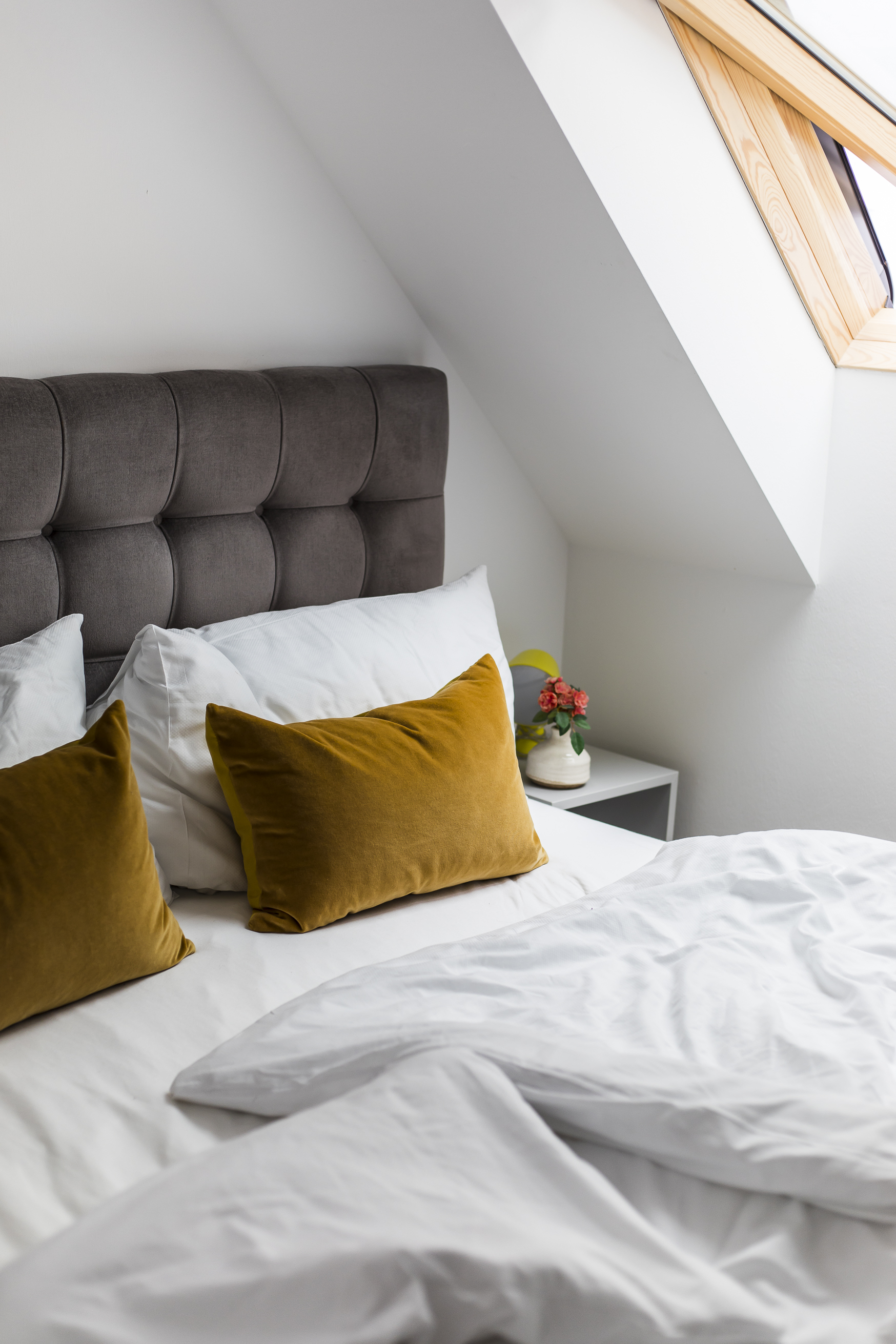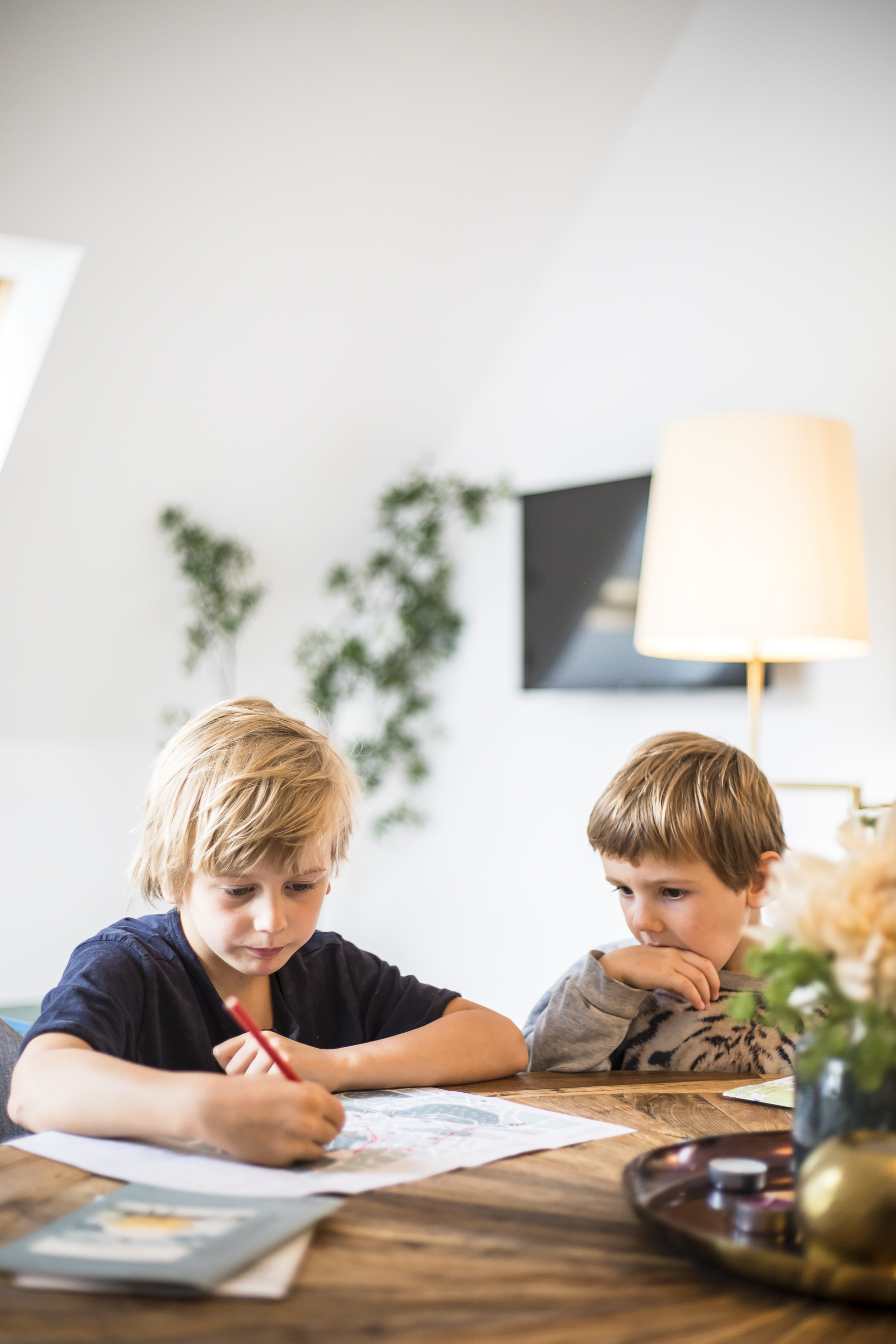 Relaxed, stylish, warm and bright living room with attention to details ...
Good morning!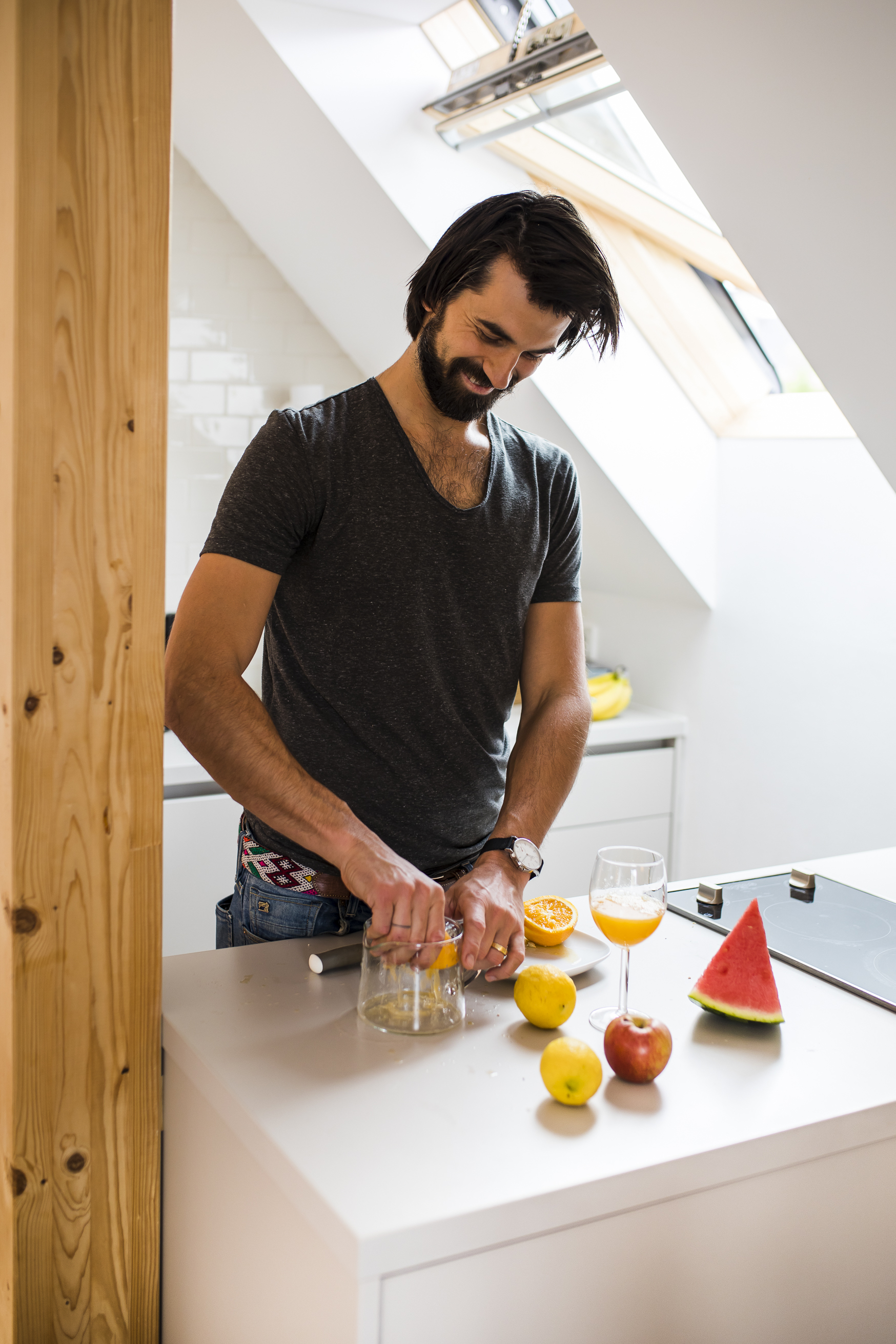 Not just to sleep good – working in the comfy King-size bed
Dance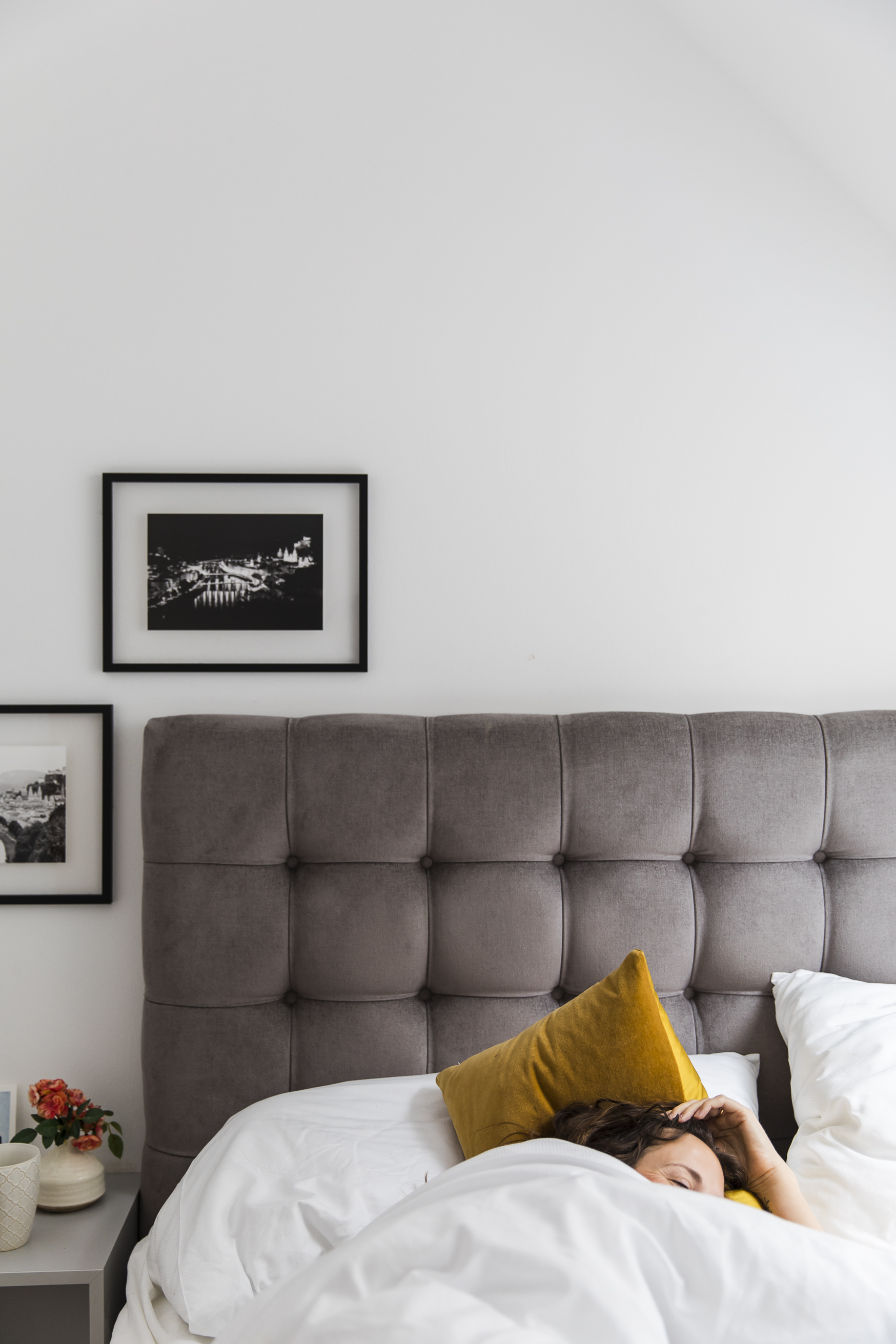 Dance
Dance
Kuckuck
Vitamin Booster
Cha
for the upcoming citytour with the Heym citymap
Where to find us
---
Salzburg Airport W. A. Mozart
Other Hotels for more memorable nights
ABOUT HOTELS WITH SOUL
Hotels with Soul by NECTAR & PULSE is a personal collection of our favourite hotels around the globe. They have two things in common: soul and passion. Some serve the best coffee we've ever tasted. Some the comfiest beds and linen. Some have a sauna in the woods and delicious home-made jams. Others have a butler available 24/7 or a hunter ready to take you on a hunt. One has a library where you'll want to while away the hours, another one a kitchen stocked with the best midnight snacks.
What they all have in common is great design, friendly people, and authenticity. We call it the NECTAR & PULSE vibe. It's that feeling where it's so comfortable, it almost feels home, but you feel like there's so much to learn, see, and do. These are the places that make you think to yourself, "there's nowhere else I'd rather be." Hotels with Soul are the ultimate destination for curious travellers with a good taste. Discover their story. Experience their soul.
WANT TO JOIN OUR COLLECTION OF SOULFUL HOTELS?
We love to discover new places and to add more beautiful places to our collection. If you think that your hotel reflects our philosophy, please get in touch with us at hello@nectarandpulse.com. We are happy to give you further information, our media kit and our terms. We are looking forward to get to know you and eventually to work together.
Your daily travel inspiration
10 mal GLÜCKLICH IN ... Reiseführer
Hallo liebe Reisefreunde! Unsere GLÜCKLICH IN … Bücher, die wir gemeinsam mit der Süddeutschen Zeitung herausgeben, sind mehr als gewöhnliche Reiseführer. Sie sind eine Hommage an die Lebensfreude. Sie beinhalten unsere persönlichen, handverlesenen Lieblingsorte, Geschichten, Fotos und Zitate. Wir haben unser gesamtes Wissen, tiefgehende Recherche und Herzblut von über 10
WIN 2 NIGHTS AT ALPENLOFT CHALETS IN BAD GASTEIN
Hello lovelies, it's December, the first mountains are white and we celebrate this … Read more
OCTOBER PLAYLIST
Can you believe it? It's already October. Crazy! Here our playlist for you. With lo… Read more