"It is the forests at the foot of the Leogang mountains that have shaped the Forsthofgut for 400 years - once a forestry business, today a nature hotel in Austria. For centuries the forests were economic assets, today they are a precious treasure of nature for relaxation and joy."
THE NECTAR
You are warmly welcomed by excellent staff, the guests greet and smile at each other. Through the large windows you can see the panorama of the rocky mountains of Leogang, the impressive newly built waldSPA with the two outdoor pools. We arrived in an exceptional nature hotel for couples and families. Perfect for both at the same time! The Nature Hotel Forsthofgut.
We love places with soul, who have a story and courageously reinvent themselves. The Forsthofgut is such a place. With 400 years of history, once forestry, today a spacious nature hotel with excellent cuisine, state of the art design and an unique waldSpa area in the middle of the Leogang mountains. Christina & Christoph Schmuck are the two passionate hosts and entrepreneurs who have taken over the hotel and further designed it. Surrounded by wide slopes, meadows and forests, here is the space to fully satisfy both families and couples.
THE PULSE
The Forsthofgut can be enjoyed the whole year - both for winter sports as well as biking, hiking or wellness. We had Indian Summer during our stay and could even go swimming in the natural pool of the hotel. Whole days can be spent in deep relaxation in the waldSPA. The saunas, pools, relaxation rooms and fitness rooms are each a real experience in functional and aesthetic terms. The restaurant - with separate areas for families and couples - offers exquisite cuisine and a great wine selection. The bar culture is lived here and invites you to drink by the fireplace.
As a couple, we had a wonderful and joyful stay at Forsthofgut, next time we come with children who are looking forward to the kids farm house, the children's pool and the in-house game reserve!
Besides this, Leogang ist the place to be for so many sports activities. We produced a series of our personal travel guides for the region Saalfelden-Leogang with focus on mountainbiking, hiking and hot spots!
MUST DO
+ enjoy the view of the rocky mountains in Leogang from the waldSPA pool
+ Spa treatment in a clearing in the middle of the forest - also possible with kids
+ Dinner in the "Einfach. Gutes Essen."
+ take a dip in the 25 m sports pool before enjoying breakfast
+ listen to live music by the fireplace in the evening and taste new drinks
OUR WONDERFUL TIME AT FORSTHOFGUT:
Happy welcome at nature hotel Forsthofgut with a black board, where all new guests are personally named. We love such details!
Indian Summer.
A breathtaking view from the pool to the rocky mountains of Leogang!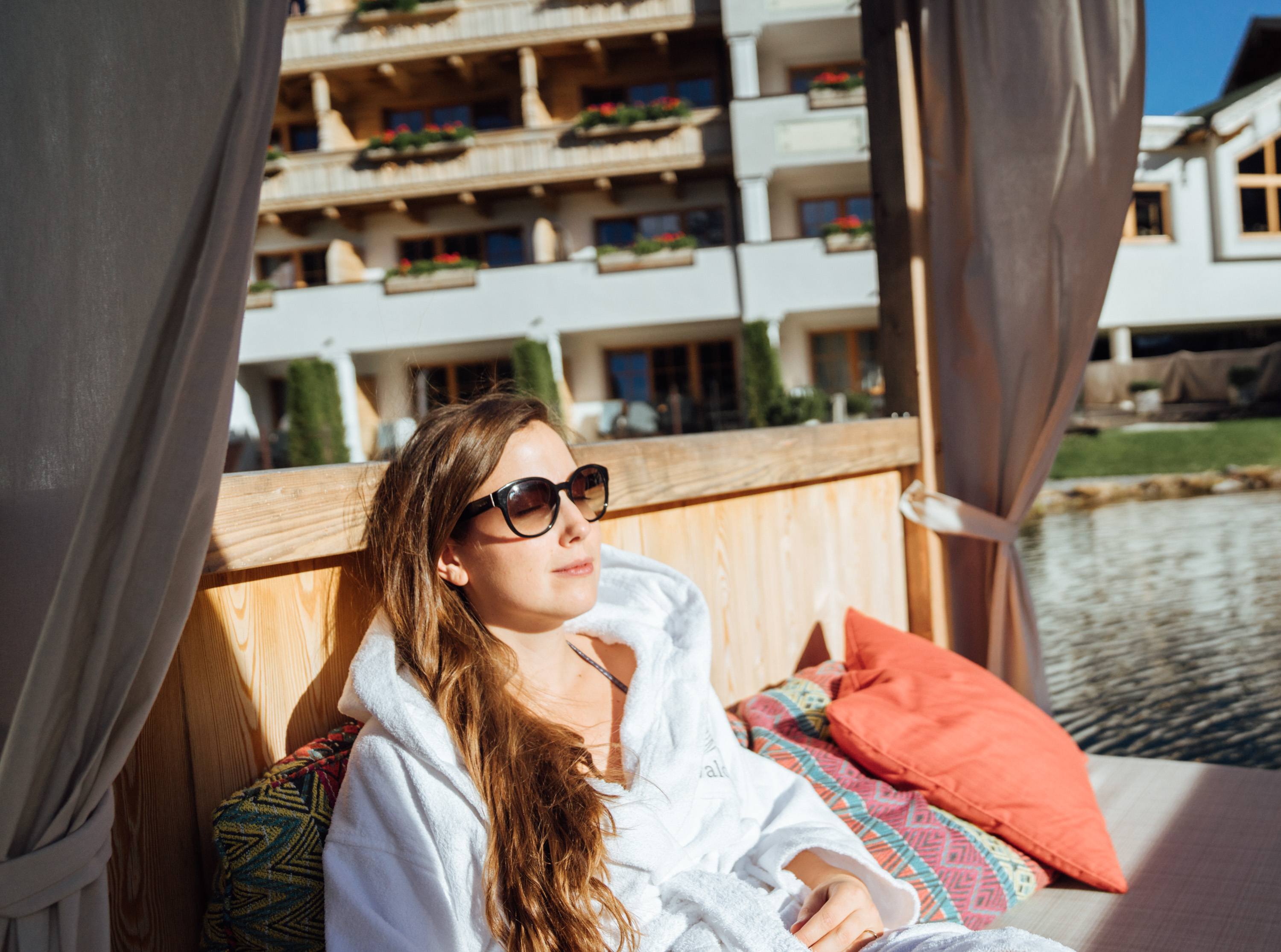 Time for a quick refreshment in the natural pool.
Breath in, breath out and a breathtaking view.
JUMP! It's Friday.
Good Morning!
First thought of the day: yay, its breakfast time!
Super delicious breakfast!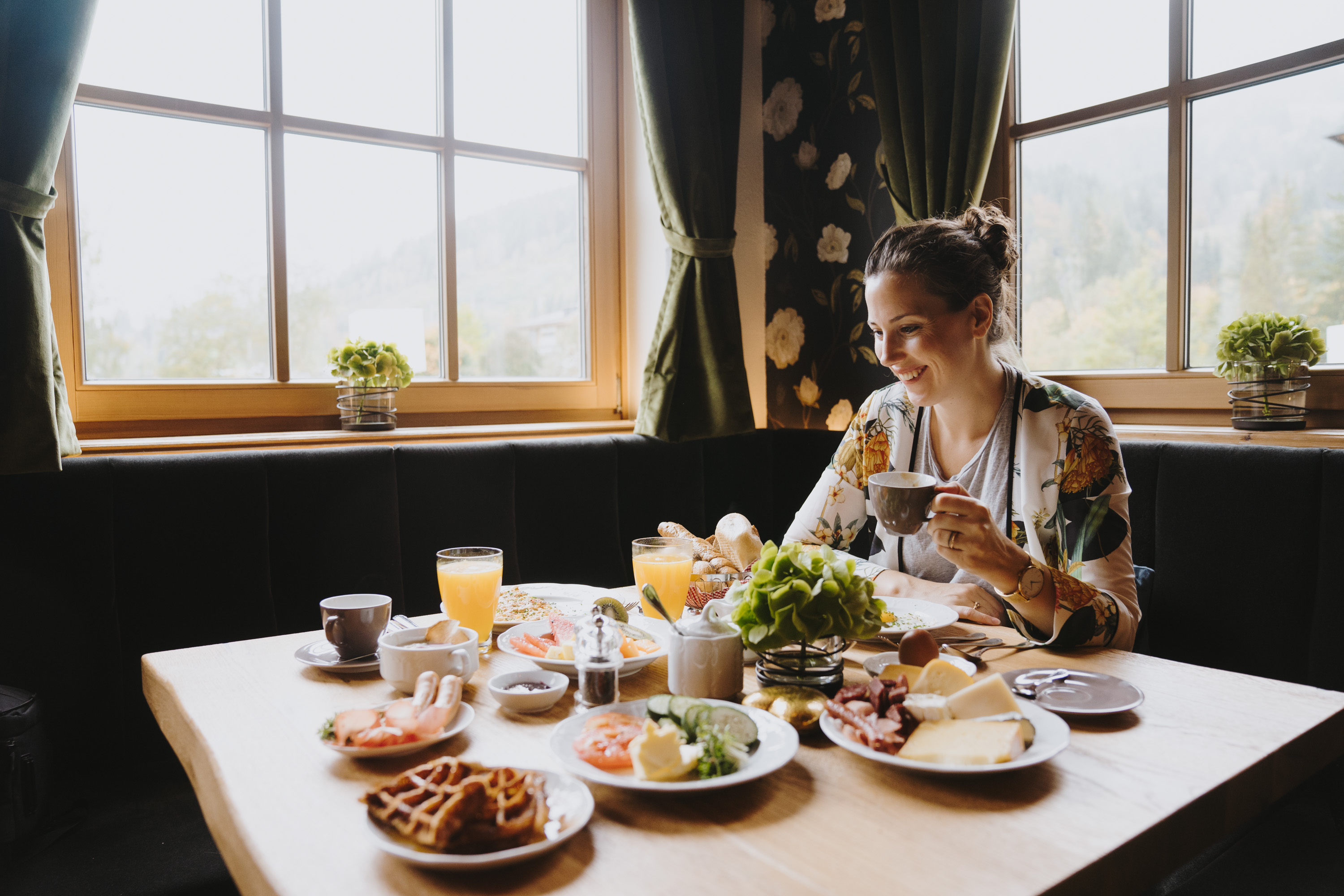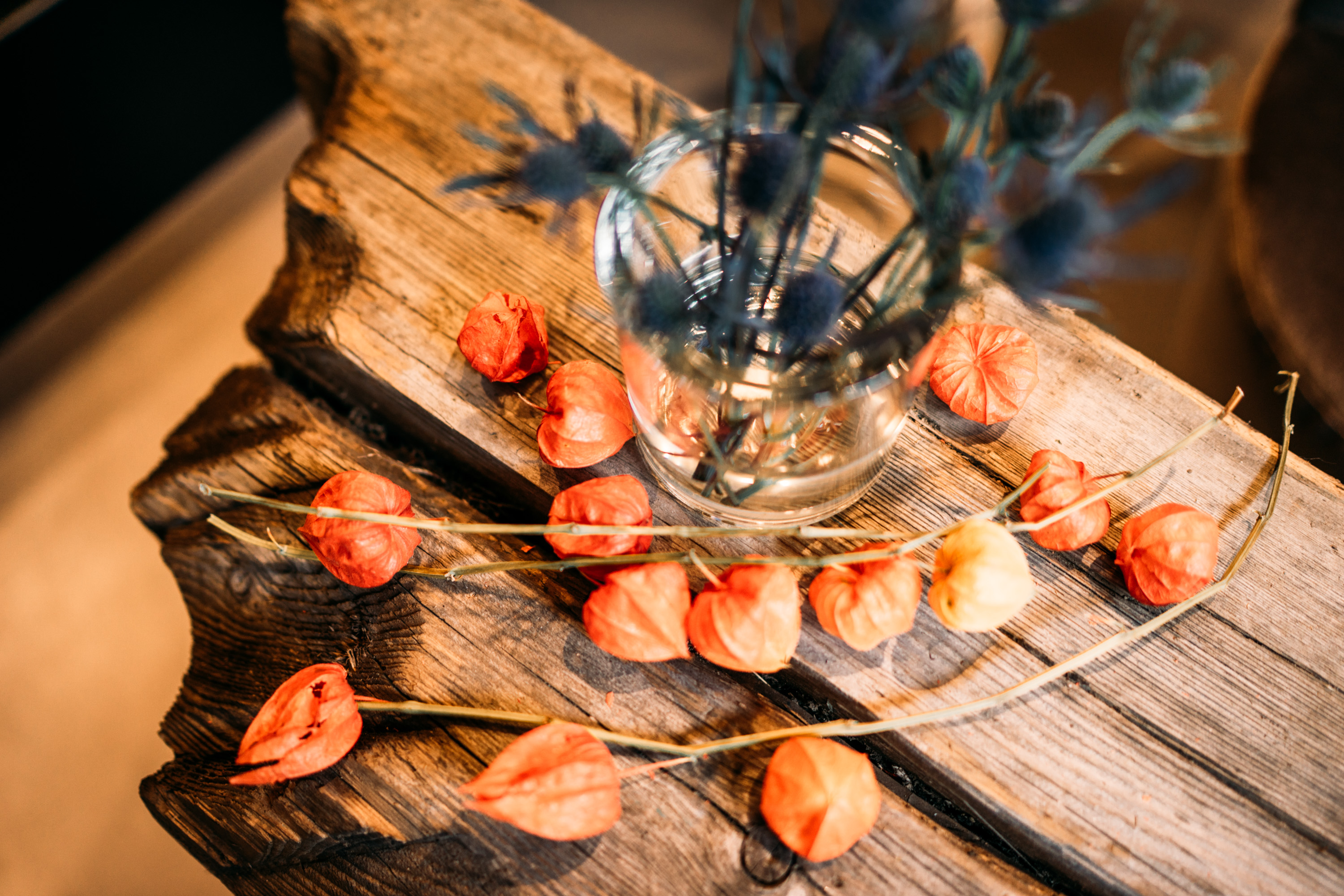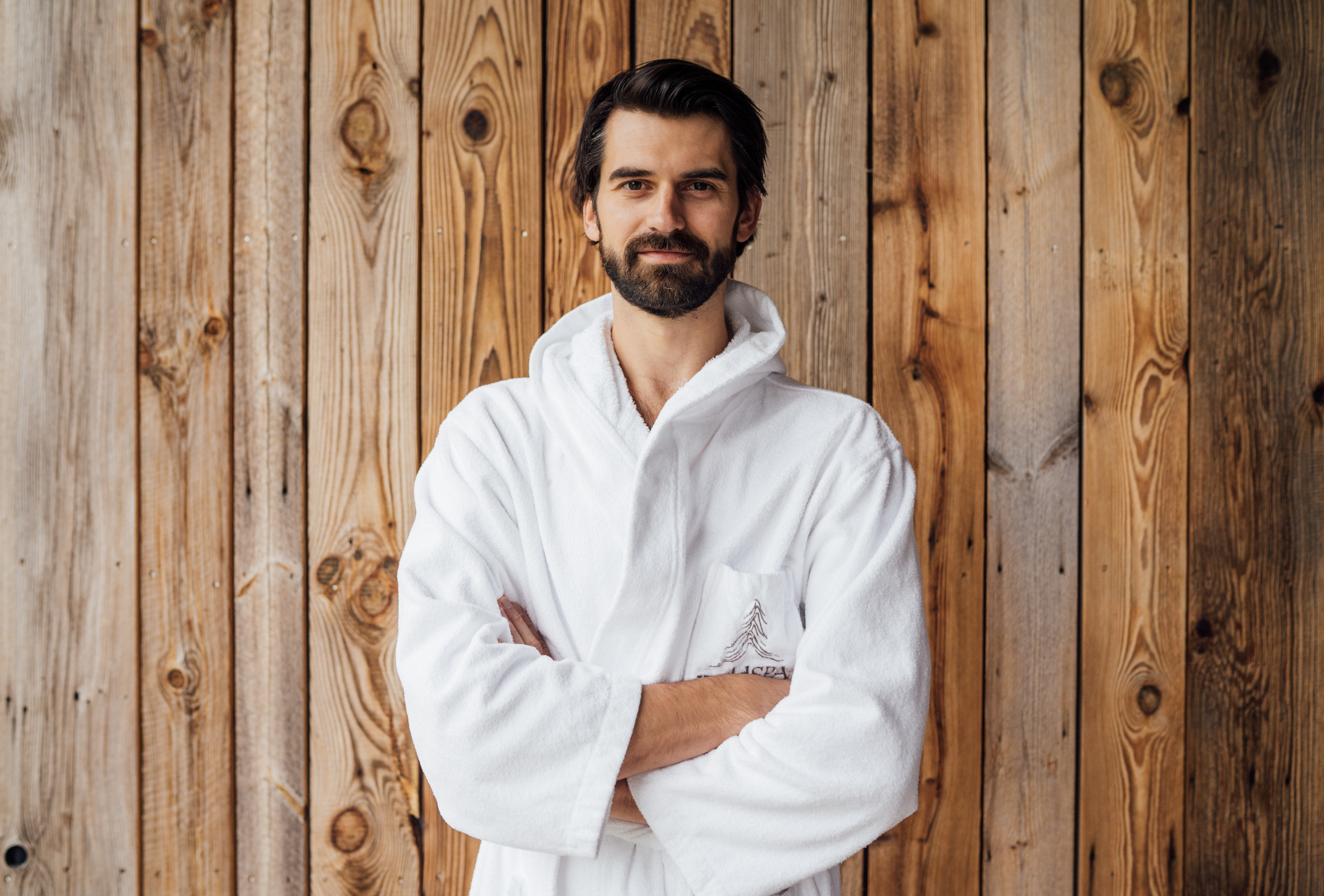 Morning swim in a picturesque and mystic atmosphere!
40 m² outdoor sauna with a relaxing view into the hotel own game reserve.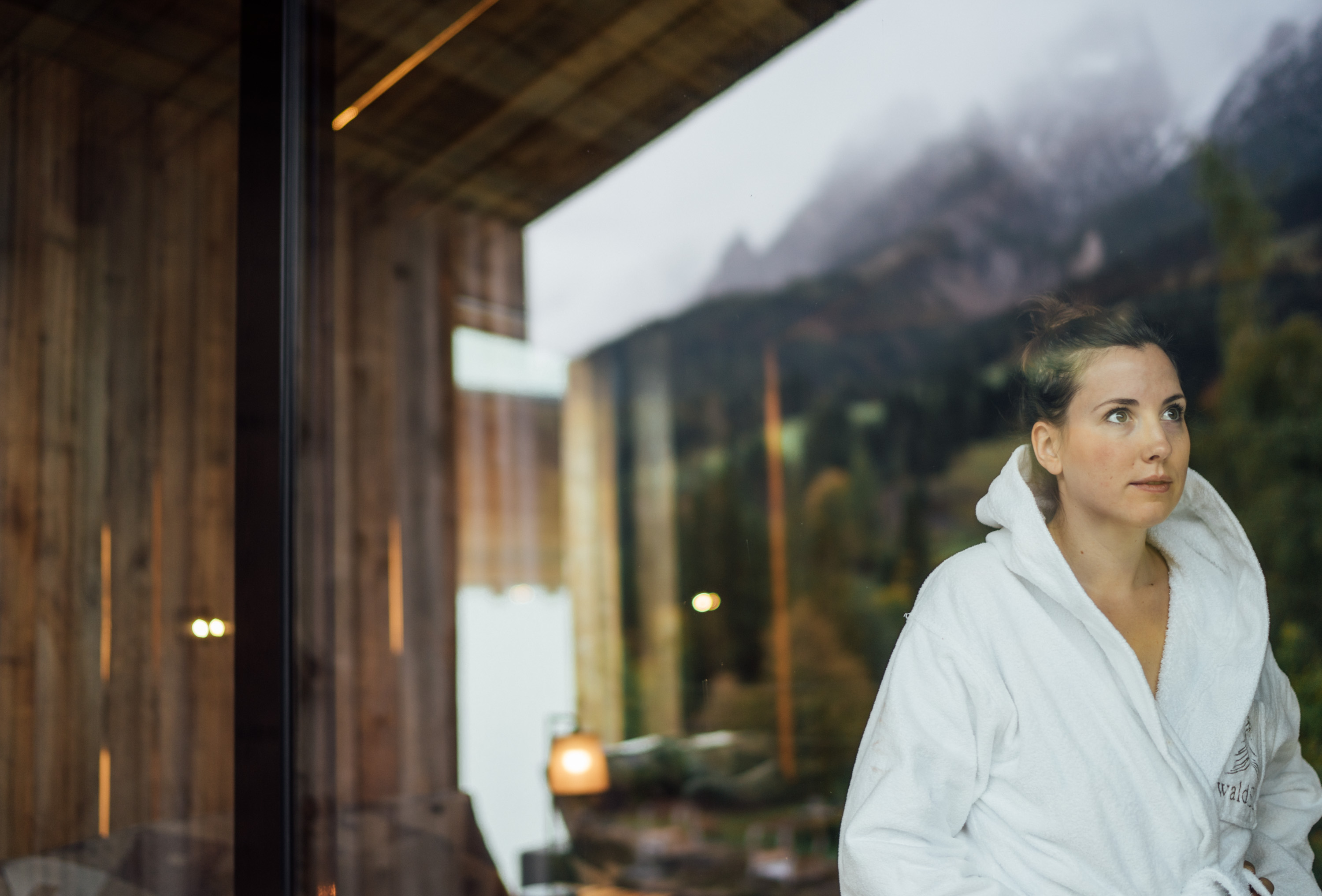 Happy and relaxed.
Time for a kiss.
Perfectly arranged drinks!
Bye bye Forsthofgut! We love to come back - next time with our kids.
Other Hotels for more memorable nights
ABOUT HOTELS WITH SOUL
Hotels with Soul by NECTAR & PULSE is a personal collection of our favourite hotels around the globe. They have two things in common: soul and passion. Some serve the best coffee we've ever tasted. Some the comfiest beds and linen. Some have a sauna in the woods and delicious home-made jams. Others have a butler available 24/7 or a hunter ready to take you on a hunt. One has a library where you'll want to while away the hours, another one a kitchen stocked with the best midnight snacks.
What they all have in common is great design, friendly people, and authenticity. We call it the NECTAR & PULSE vibe. It's that feeling where it's so comfortable, it almost feels home, but you feel like there's so much to learn, see, and do. These are the places that make you think to yourself, "there's nowhere else I'd rather be." Hotels with Soul are the ultimate destination for curious travellers with a good taste. Discover their story. Experience their soul.
WANT TO JOIN OUR COLLECTION OF SOULFUL HOTELS?
We love to discover new places and to add more beautiful places to our collection. If you think that your hotel reflects our philosophy, please get in touch with us at hello@nectarandpulse.com. We are happy to give you further information, our media kit and our terms. We are looking forward to get to know you and eventually to work together.
Your daily travel inspiration
10 mal GLÜCKLICH IN ... Reiseführer
Hallo liebe Reisefreunde! Unsere GLÜCKLICH IN … Bücher, die wir gemeinsam mit der Süddeutschen Zeitung herausgeben, sind mehr als gewöhnliche Reiseführer. Sie sind eine Hommage an die Lebensfreude. Sie beinhalten unsere persönlichen, handverlesenen Lieblingsorte, Geschichten, Fotos und Zitate. Wir haben unser gesamtes Wissen, tiefgehende Recherche und Herzblut von über 10
WIN 2 NIGHTS AT ALPENLOFT CHALETS IN BAD GASTEIN
Hello lovelies, it's December, the first mountains are white and we celebrate this … Read more
OCTOBER PLAYLIST
Can you believe it? It's already October. Crazy! Here our playlist for you. With lo… Read more