"The most special part about this hotel is definitely the collection of marvellous little corners where you can get comfortable and daydream away."
THE NECTAR
Rooms: Every room at El Fenn is distinct and seems to have its own character and soul. Also if you lined them up next to each other, you'd have the impression of all the beautiful colours of the rainbow. Owners Vanessa Branson and Howell James have achieved the perfect balance in each room, filling them with a carefully curated selection of items that feels special, not stuffy. The combination of colours and materials is tasteful and stylish without losing any of the Arabic charm. Some rooms include direct access to the three pools and their own lovely terraces.
Specials: Art and colour lovers will feel at home here, and treasure hunters will appreciate the wonderful pieces scattered throughout. Don't miss the hotel's hammock where you can swing, sit, or have a nap. Have a cup of tea sitting in the beautiful garden where you'll hear the birds sing. The most special part about this hotel is definitely the collection of marvellous little corners where you can get comfortable and daydream away.
THE PULSE
Djemaa El Fna square, the main square of Marrakech, is conveniently located just around the corner from El Fenn. You'll want to visit, especially in the evening, to explore the many stalls selling typical Arabic delicacies. You'll also find storytellers, snake charmers, and other curiosities just waiting to be discovered. It's definitely worth a look! Marrakech's biggest mosque, Koutoubia Mosque, is nearby and is an impressive architectural sight. And if you're feeling like a little action, there are many bars, restaurants, and colourful souks to explore in the lively and fascinating neighbourhood.
MUST DO
Relax with a visit to the hammam
*
Sip a cocktail on the rooftop and enjoy the view
*
Admire the impressive art collection that adorns the walls of the hotel
Such cosy and colourful spaces!
Stunning artwork adorns the walls inside the El Fenn hotel.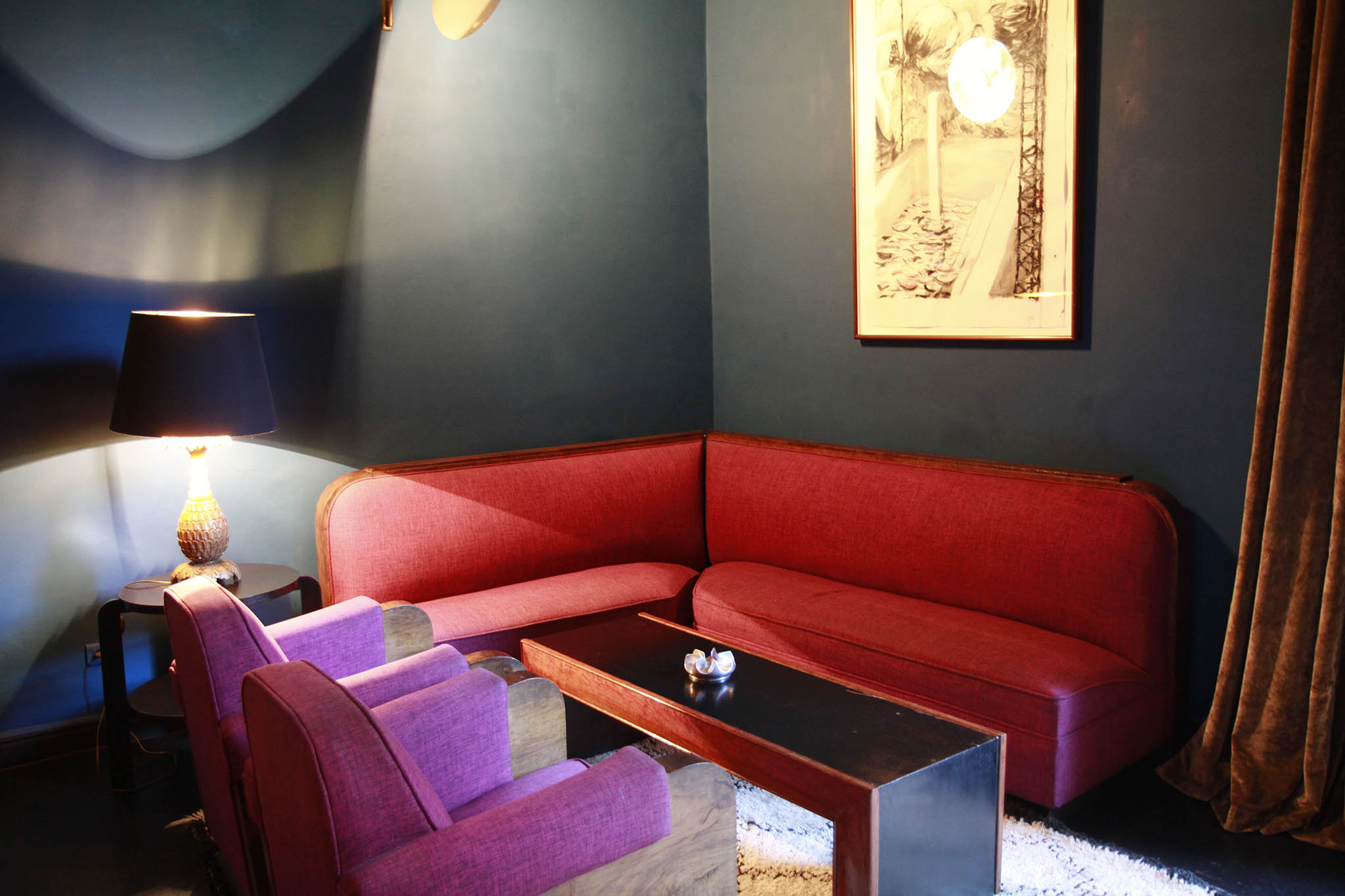 Vanessa Branson and Howell James really turned this riad into something special.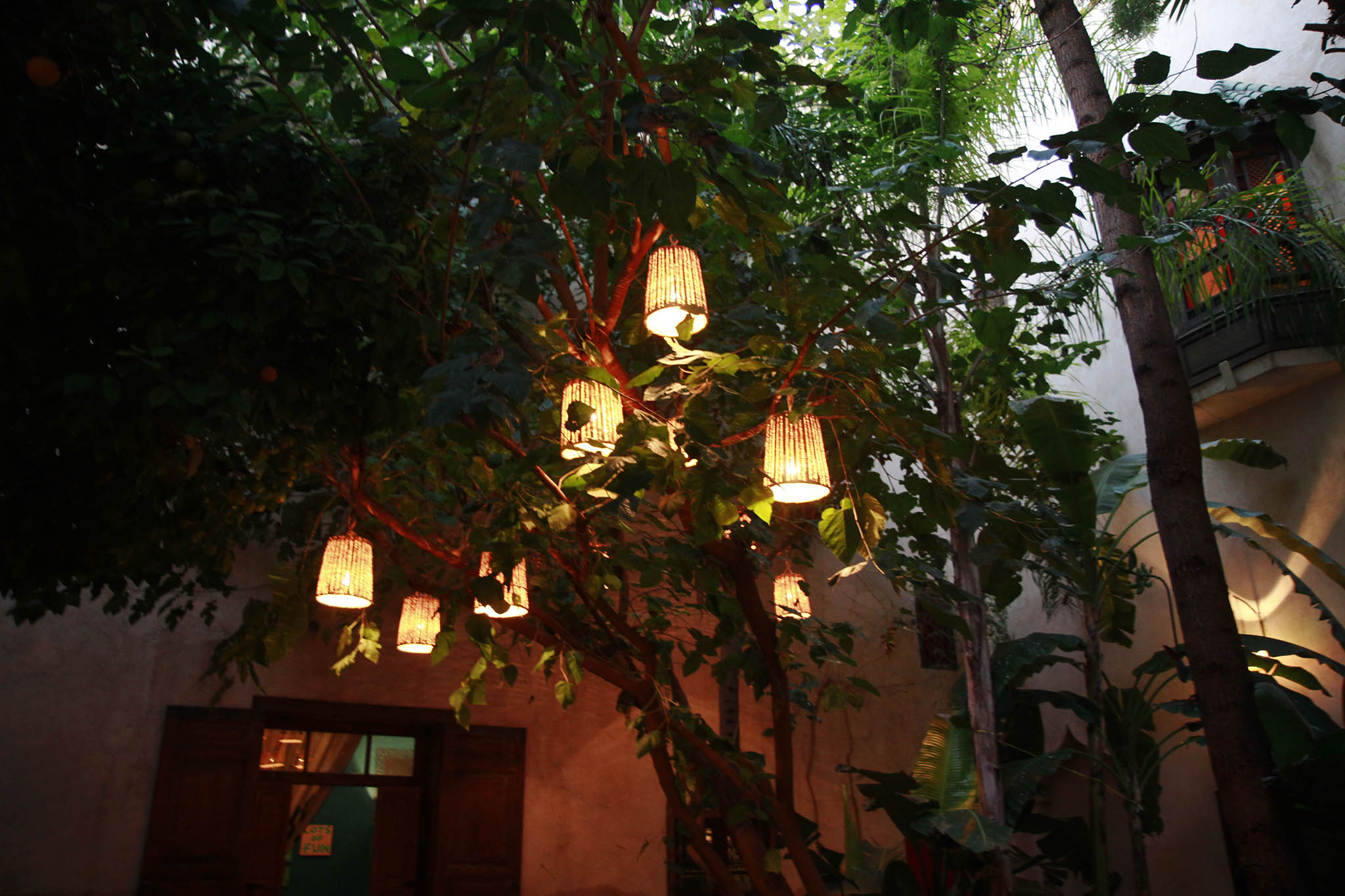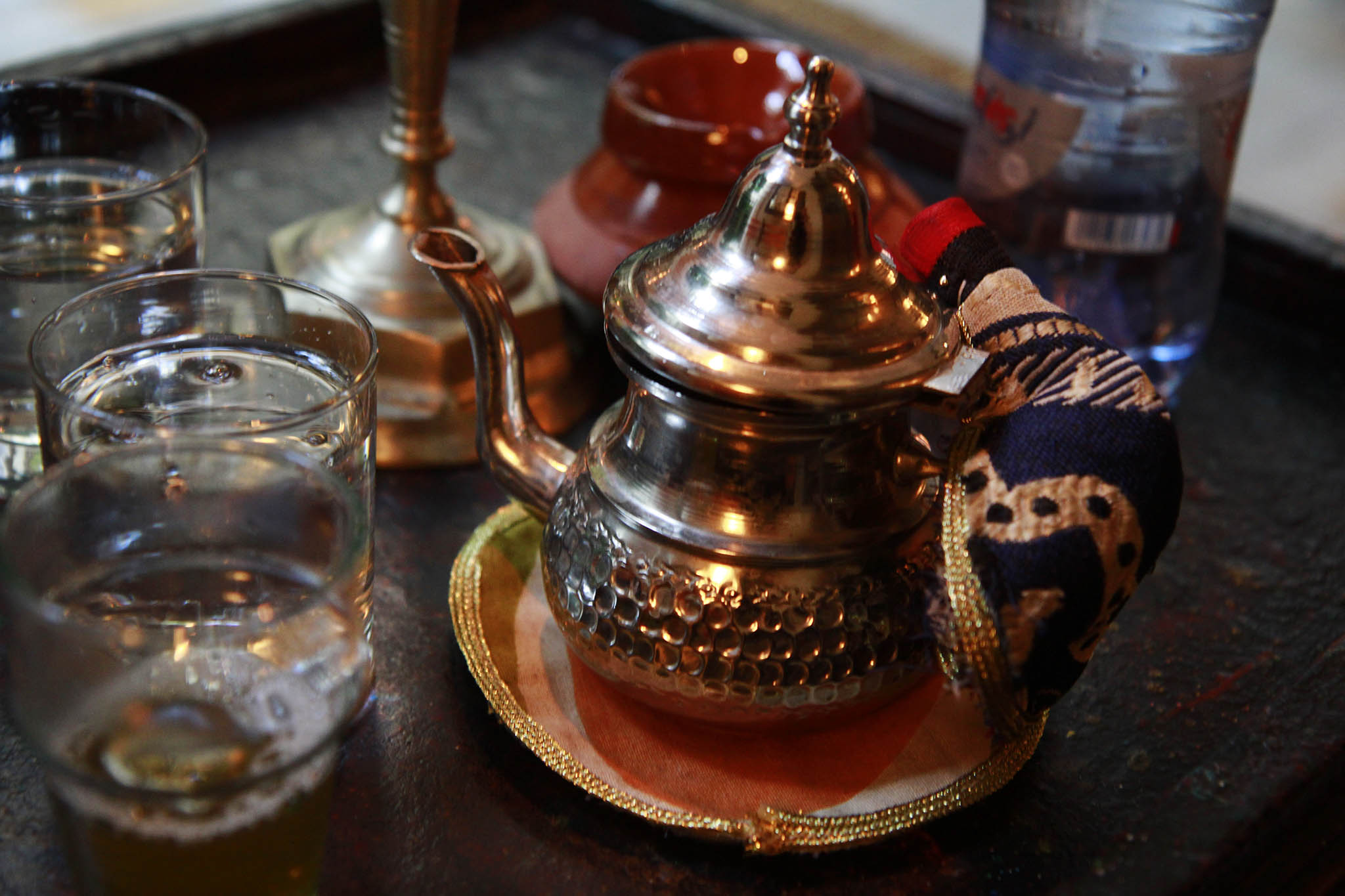 You can notice great attention to detail with the El Fenn's interior.
"I believe in Van Gogh."
Relax in this wonderful oasis of the El Fenn hotel.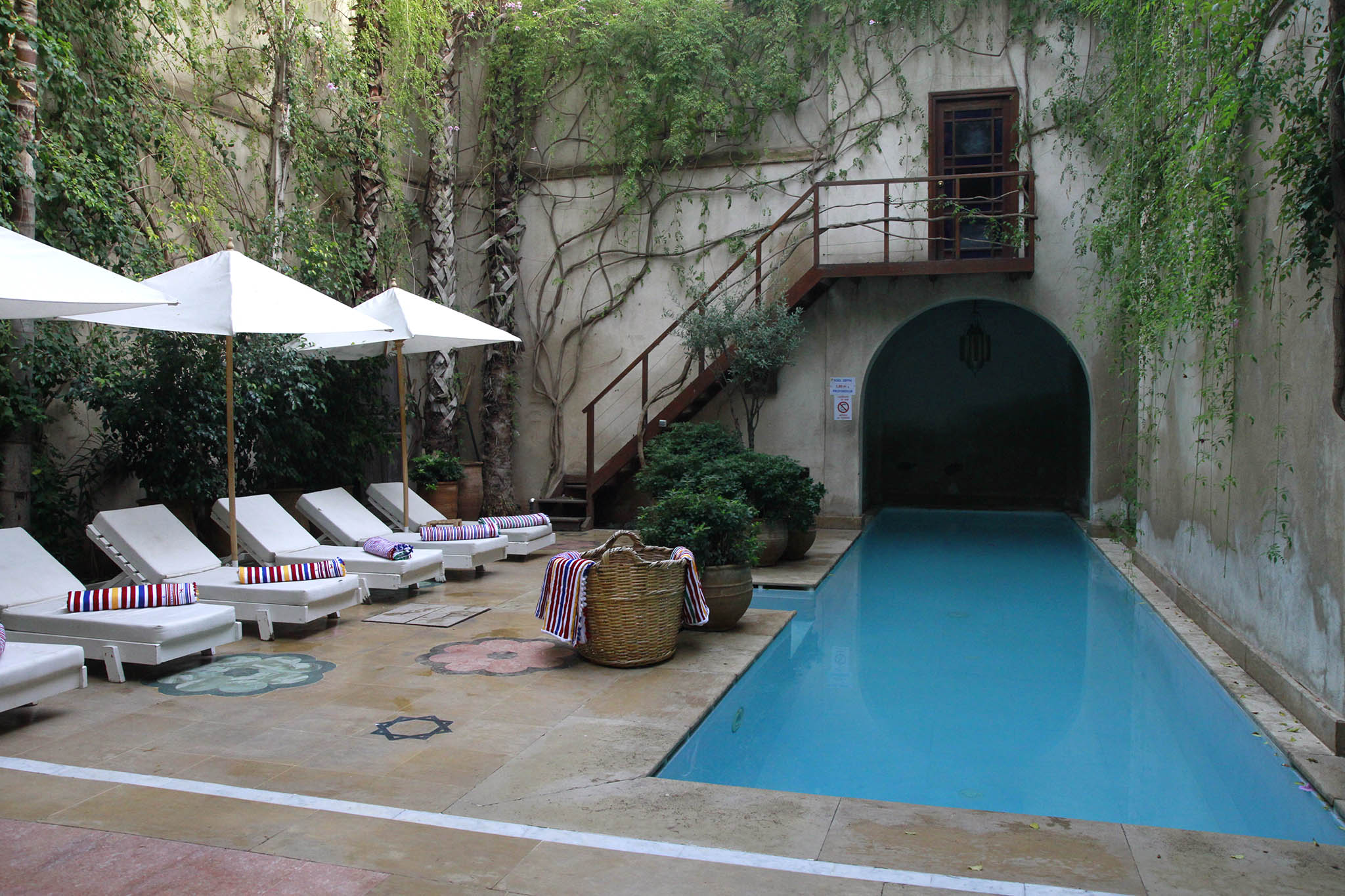 Experience beautiful and enigmatic Arabian nights at the El Fenn hotel.
Where to find us
---
Marrakech Menara Airport
Ca. 15 min by car
This error message is only visible to WordPress admins
Error: API requests are being delayed for this account. New posts will not be retrieved.
There may be an issue with the Instagram access token that you are using. Your server might also be unable to connect to Instagram at this time.
No posts found.
No posts made to this hashtag.
Other Hotels for more memorable nights
ABOUT HOTELS WITH SOUL
Hotels with Soul by NECTAR & PULSE is a personal collection of our favourite hotels around the globe. They have two things in common: soul and passion. Some serve the best coffee we've ever tasted. Some the comfiest beds and linen. Some have a sauna in the woods and delicious home-made jams. Others have a butler available 24/7 or a hunter ready to take you on a hunt. One has a library where you'll want to while away the hours, another one a kitchen stocked with the best midnight snacks.
What they all have in common is great design, friendly people, and authenticity. We call it the NECTAR & PULSE vibe. It's that feeling where it's so comfortable, it almost feels home, but you feel like there's so much to learn, see, and do. These are the places that make you think to yourself, "there's nowhere else I'd rather be." Hotels with Soul are the ultimate destination for curious travellers with a good taste. Discover their story. Experience their soul.
WANT TO JOIN OUR COLLECTION OF SOULFUL HOTELS?
We love to discover new places and to add more beautiful places to our collection. If you think that your hotel reflects our philosophy, please get in touch with us at hello@nectarandpulse.com. We are happy to give you further information, our media kit and our terms. We are looking forward to get to know you and eventually to work together.
Your daily travel inspiration
10 mal GLÜCKLICH IN ... Reiseführer
Hallo liebe Reisefreunde! Unsere GLÜCKLICH IN … Bücher, die wir gemeinsam mit der Süddeutschen Zeitung herausgeben, sind mehr als gewöhnliche Reiseführer. Sie sind eine Hommage an die Lebensfreude. Sie beinhalten unsere persönlichen, handverlesenen Lieblingsorte, Geschichten, Fotos und Zitate. Wir haben unser gesamtes Wissen, tiefgehende Recherche und Herzblut von über 10
WIN 2 NIGHTS AT ALPENLOFT CHALETS IN BAD GASTEIN
Hello lovelies, it's December, the first mountains are white and we celebrate this … Read more
OCTOBER PLAYLIST
Can you believe it? It's already October. Crazy! Here our playlist for you. With lo… Read more