'The location of the Alila Hotel Seminyak unites the best of both worlds: calm relaxation and vibrant village life'
THE NECTAR
Rooms: The 240 rooms of the Alila Hotel Seminyak are divided into eight categories, but all of them have a view of either the village or the ocean. Not only from our room were we able to see the ocean, but also from the luxury of the bathtub in our spacious bathroom. You can hear the waves as well which, along with the sheer comfort of the beds, made for some very relaxing nights. The bright accommodations offer guests a minimalist style intertwined with beautiful Balinese décor details, a constant breeze from the sea and delicious welcome treats fresh from the kitchen. The architecture of the hotel is centred around open, natural ventilation, allowing for a wealth of green spaces: wall-hugging plants, green roofs and landscaped terraces.
Specials: One thing you can be sure of at the Alila Hotel Seminyak is that it will always feel like you're staying in a small boutique hotel. Five infinity pools and a perpetually friendly face offering sun cream, water and anything else you could wish for promotes a strong feeling of exclusiveness. After long walks down the beach, some shopping in the vibrant village of Seminyak and a dip in the pool, have a refreshing drink at the wonderful beach bar and watch a blazing sunset. Dinner at the hotel's own restaurant is excellent as well! Watch the chefs prepare all kinds of delicacies in the open kitchen before sitting down at a beachfront table to enjoy mouthwatering Balinese cuisine. Another highlight is the beautiful, traditional temple in the hotel's garden, between restaurant and beach bar. It feels like the calm centre of everything around it, sending out strong positive vibes.
THE PULSE
The location of the Alila Hotel Seminyak unites the best of both worlds: calm relaxation and vibrant village life. Seminyak is a colourful place full of unique little shops, spas, cafés and bars, as well as top-notch restaurants. Our must-go spots in Seminyak – all within walking distance of the hotel – are the heavenly spa Bodyworks, the beautiful restaurants and cafés Grocer & Grind (for breakfast or lunch), Revolver Espresso (for the best coffee in a secret place) and La Lucciola (for a romantic dinner). The hotel itself is your haven for the most relaxing hours: beach walks, a wonderful in-house spa, early morning yoga sessions and endless ocean views. Sometimes that's all the entertainment you need.
MUST DO
Enjoy Balinese delicacies at the hotel's restaurant
*
Book a spa treatment and be initiated into a world of bodily well-being
*
Enjoy the ocean view from the infinity pool
*
Be good to yourself: join the early morning yoga session every day
Thanks for the welcome snack, Alila Seminyak!
The comfortable beds and the lapping of the waves will lull you to sleep.
Start your day right: take your time with breakfast. Everything is brought to you at the beach.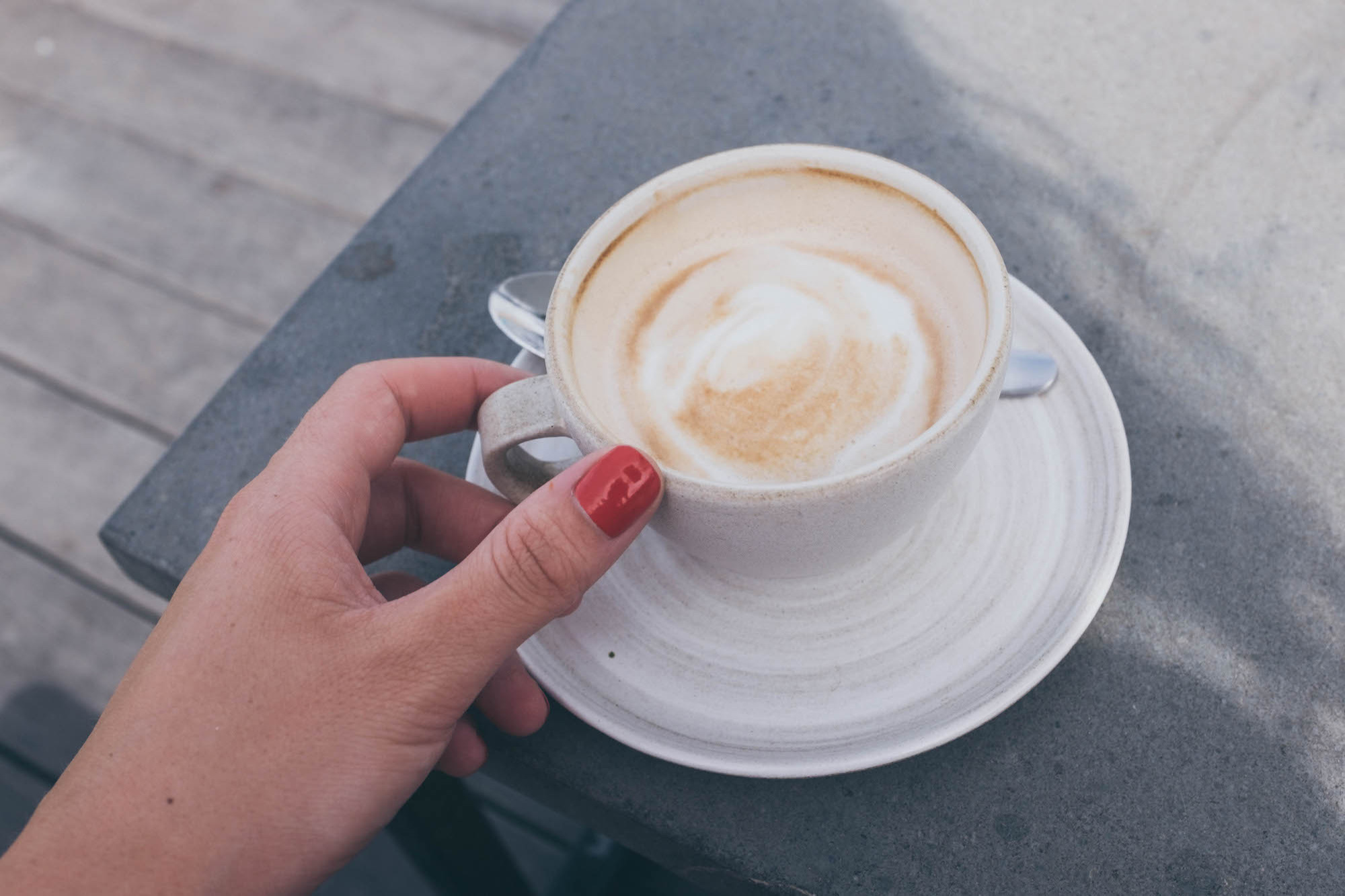 Fresh fruit galore – go get your vitamins!
The Alila Seminyak was built around this beautiful traditional Indonesian temple, which is the heart of the complex. Good vibes only!
You can hang out at the beach bar and enjoy local delicacies, some coffee or a refreshing drink between dips in the pool.
A bubble bath with a view.
The wonderful Alila Living products can be purchased and enjoyed...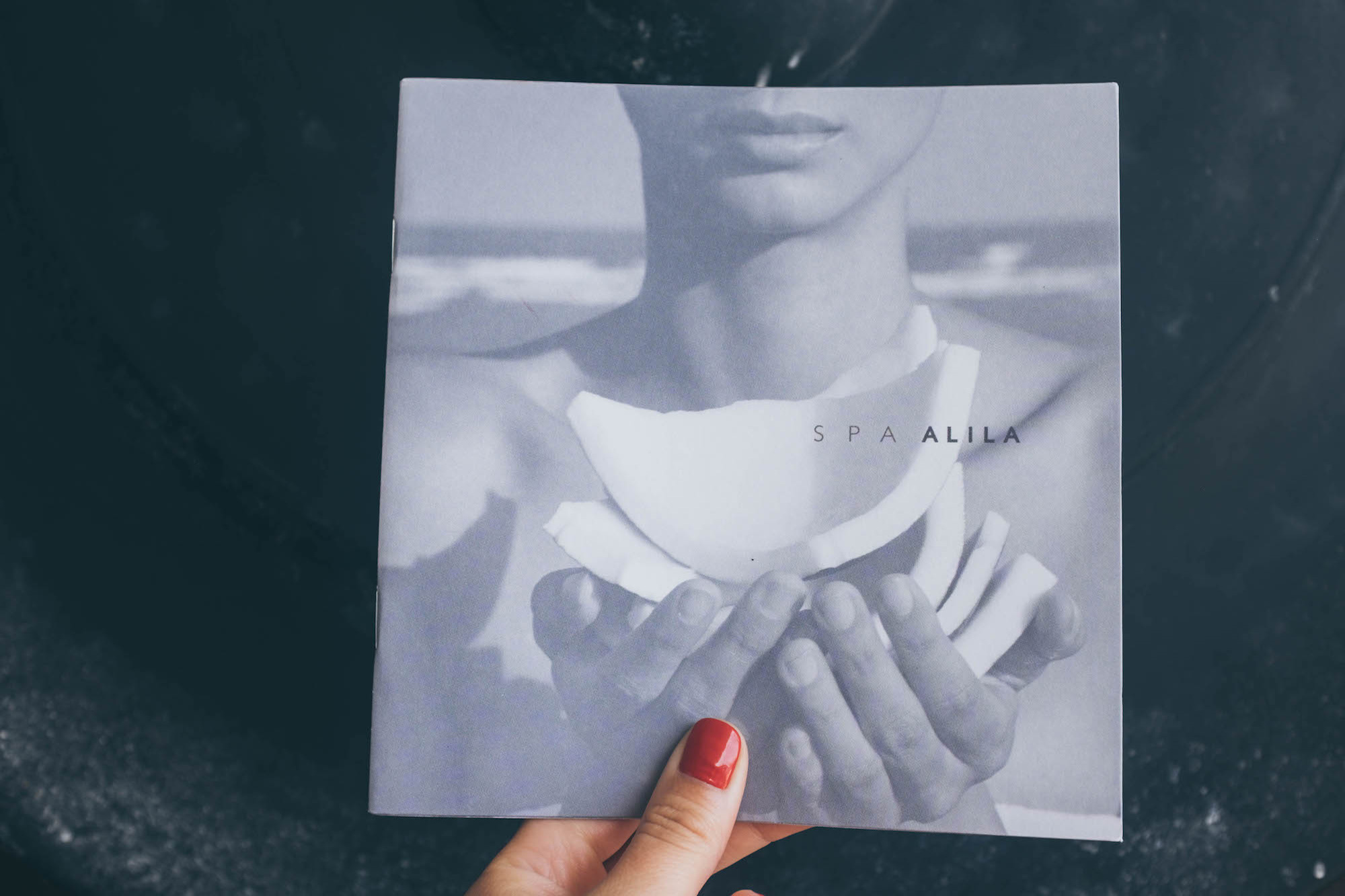 at the hotel's spa: a most soothing hideaway.
If you want to explore Seminyak, you can rent bikes and cruise around the town.
Infinity pools...
right in front of the ocean. We love it!
The hotel's restaurant treats you to ocean views, amazing cuisine and excellent service.
Moments of pure happiness at the Alila Seminyak.
Where to find us
---
Ngurah Rai International Airport
Ca. 45 min by car
Other Hotels for more memorable nights
ABOUT HOTELS WITH SOUL
Hotels with Soul by NECTAR & PULSE is a personal collection of our favourite hotels around the globe. They have two things in common: soul and passion. Some serve the best coffee we've ever tasted. Some the comfiest beds and linen. Some have a sauna in the woods and delicious home-made jams. Others have a butler available 24/7 or a hunter ready to take you on a hunt. One has a library where you'll want to while away the hours, another one a kitchen stocked with the best midnight snacks.
What they all have in common is great design, friendly people, and authenticity. We call it the NECTAR & PULSE vibe. It's that feeling where it's so comfortable, it almost feels home, but you feel like there's so much to learn, see, and do. These are the places that make you think to yourself, "there's nowhere else I'd rather be." Hotels with Soul are the ultimate destination for curious travellers with a good taste. Discover their story. Experience their soul.
WANT TO JOIN OUR COLLECTION OF SOULFUL HOTELS?
We love to discover new places and to add more beautiful places to our collection. If you think that your hotel reflects our philosophy, please get in touch with us at hello@nectarandpulse.com. We are happy to give you further information, our media kit and our terms. We are looking forward to get to know you and eventually to work together.
Your daily travel inspiration
10 mal GLÜCKLICH IN ... Reiseführer
Hallo liebe Reisefreunde! Unsere GLÜCKLICH IN … Bücher, die wir gemeinsam mit der Süddeutschen Zeitung herausgeben, sind mehr als gewöhnliche Reiseführer. Sie sind eine Hommage an die Lebensfreude. Sie beinhalten unsere persönlichen, handverlesenen Lieblingsorte, Geschichten, Fotos und Zitate. Wir haben unser gesamtes Wissen, tiefgehende Recherche und Herzblut von über 10
WIN 2 NIGHTS AT ALPENLOFT CHALETS IN BAD GASTEIN
Hello lovelies, it's December, the first mountains are white and we celebrate this … Read more
OCTOBER PLAYLIST
Can you believe it? It's already October. Crazy! Here our playlist for you. With lo… Read more