"To us, FOLLONICO is a timeless way of living, following seasons' natural ever changing rhythm. It is a place to simply and gently be."
THE NECTAR
Fabio and Suzanne are the two wonderful hosts at Follonico. The two soulmates have been married for 21 years and have fulfilled their big dream in 2006 with their own romantic boutique hotel. It took three years to renovate the old traditional house until it was transformed with much effort, love and creativity into this charming retreat with six rooms. Here time seems to stand still: the rooms are decorated in earthy tones, the materials used such as clay, natural stone and linen underline the typical Tuscan style of the house. Suzanna's artistic soul can be experienced in the garden and throughout the house, where every corner is decorated with loving details in bohemian-chic-style. It is fun to wander around the property and discover her personality. Just recently in 2019 they have opened a generous pool in the middle of the vineyard, from where you can enjoy beautiful sunsets. Alternatively, the exclusive Jacuzzis under your own pergola offer a rather intimate moment while overlooking the vineyards. Another highlight is the daily freshly prepared breakfast with products from the own garden, eggs from the free-range chicken on the property, home-baked sourdough bread and all the other delicacies from the immediate surroundings of Val d'Orcia. The atmosphere is intimate and peaceful, making it the perfect retreat for those big city dwellers looking for nature, seclusion and tranquility, as well as the opportunity to experience the most beautiful places in Tuscany.
THE PULSE
The unique location of Follonico offers both rural seclusion and the possibility to discover the picturesque Tuscan towns of Pienza, Montepulciano, Siena or Cortona, which are ideal for day trips. You can explore the Chianti region as well as Val d'Orcia or the region around Arezzo. What you should definately experience during a visit is a dinner in the magnificent restaurant Creta Osteria (with a former Michelin-star-chef from Rome), a natural bath in Bagni San Filippo, an excellent lunch in Ristorante Daria (Monticchiello) and a morning walk through the unique idyllic town Pienza to the ancient church Pieve di Corsignano. A very personal recommendation from Fabio & Suzanna is a road trip to the small village of Lucignano d'Asso, where there is not much except the perfect Tuscan idyll and an old lady preparing exceptional good paninis. The region offers so much and is our absolute favorite in Tuscany, because it is a bit off the beaten track. But at the same time you can perfectly taste, feel and admire the typical Tuscan way of life.
For more Tuscany recommendations, get our book "Glücklich in der Toskana"!
MUST DO
+ Enjoy sunset in the infinity pool with a glass of Brunello
+ Lie in the sun chair and look out over the vineyards
+ A trip to Pienza and dinner at the Creta Osteria
+ A hearty organic breakfast in the flower garden
+ Roadtrip to the small picturesque village of Lucignano d'Asso
ENJOY OUR STAY IN PICTURES: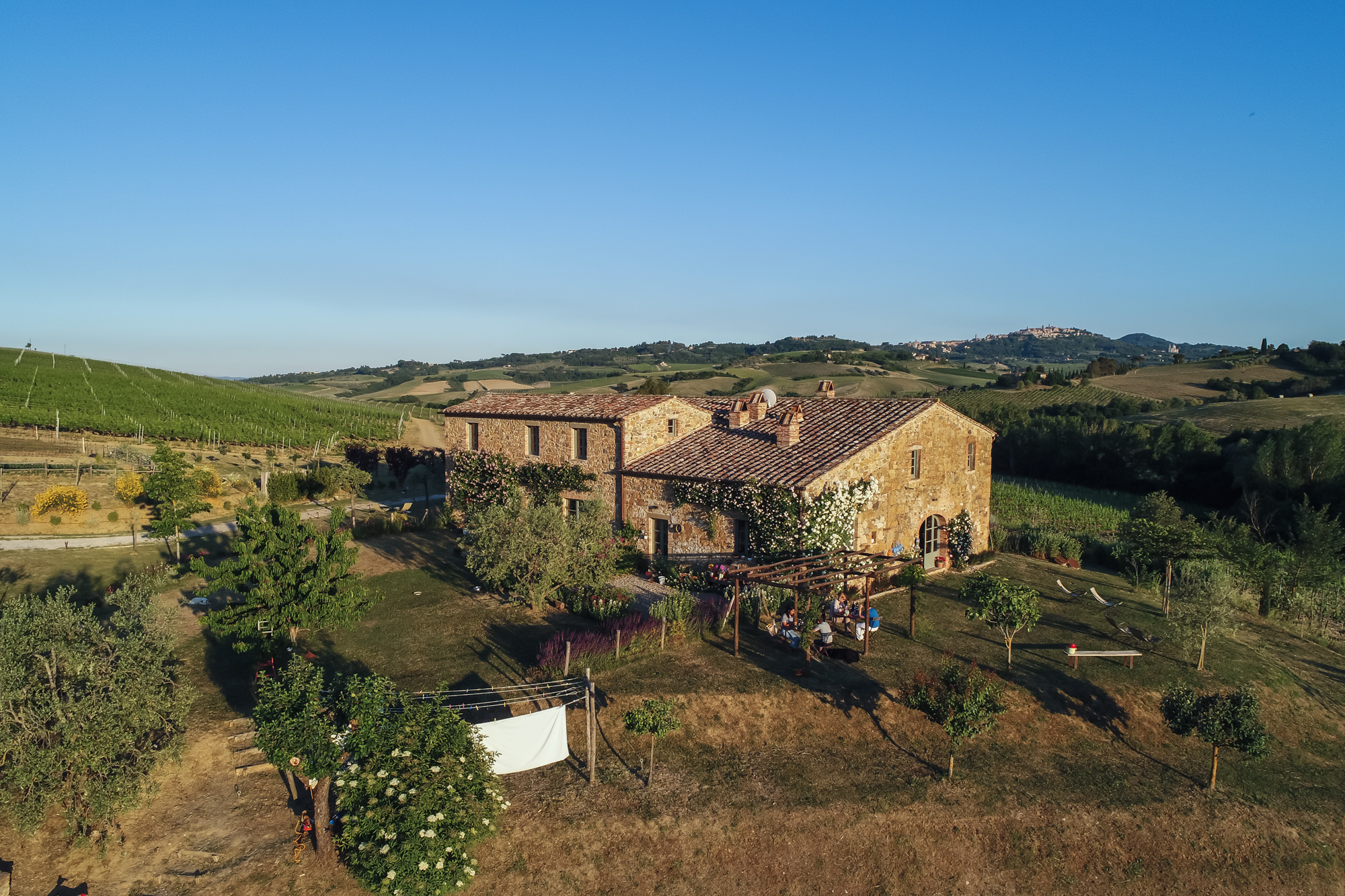 Follonico Country House nestels between vineyards in picturesque Val d'Orcia.
In 2019 a new pool was opened and offers romantic sundowners!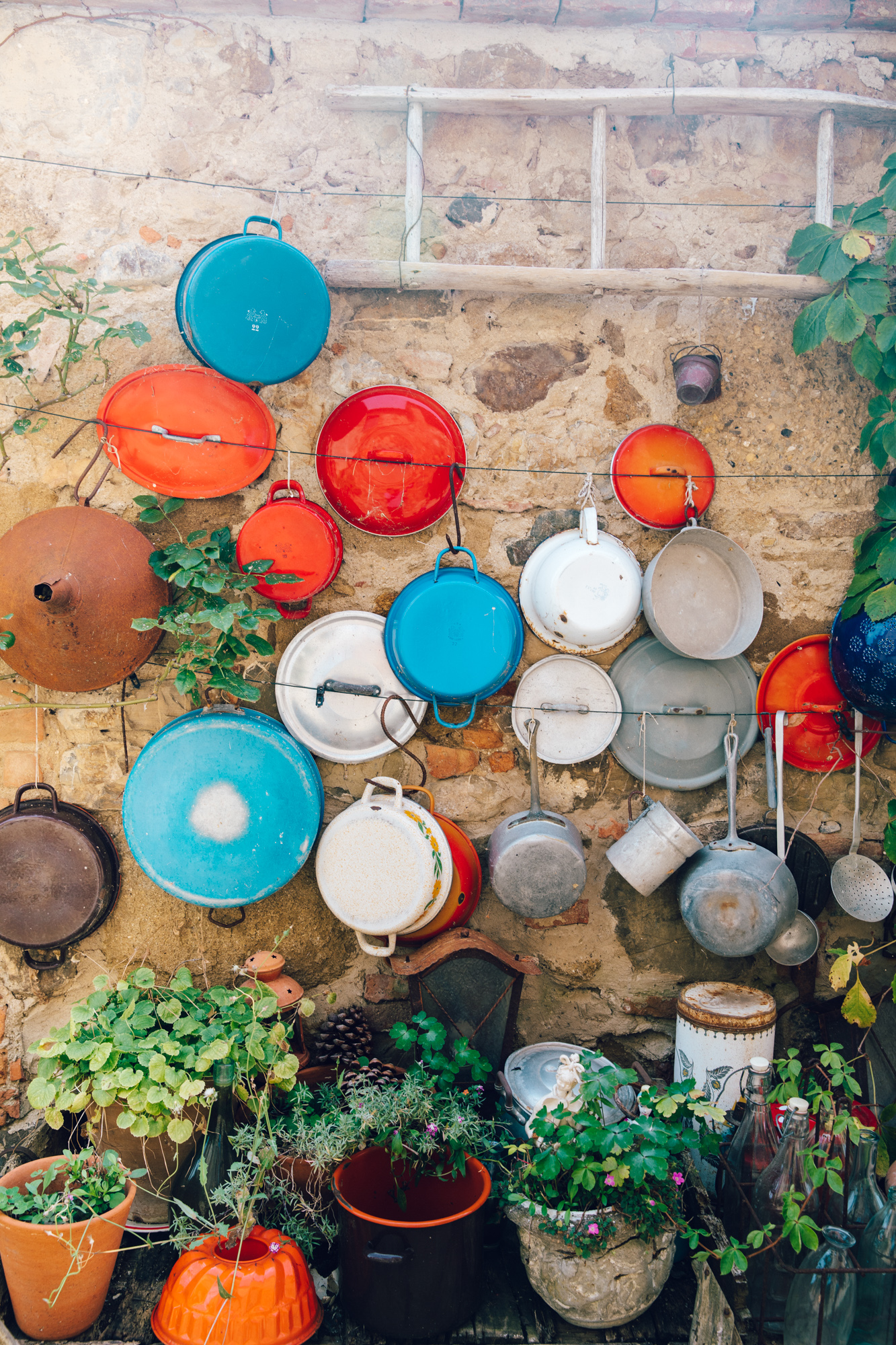 Suzanna has created a lovely atmosphere on the property...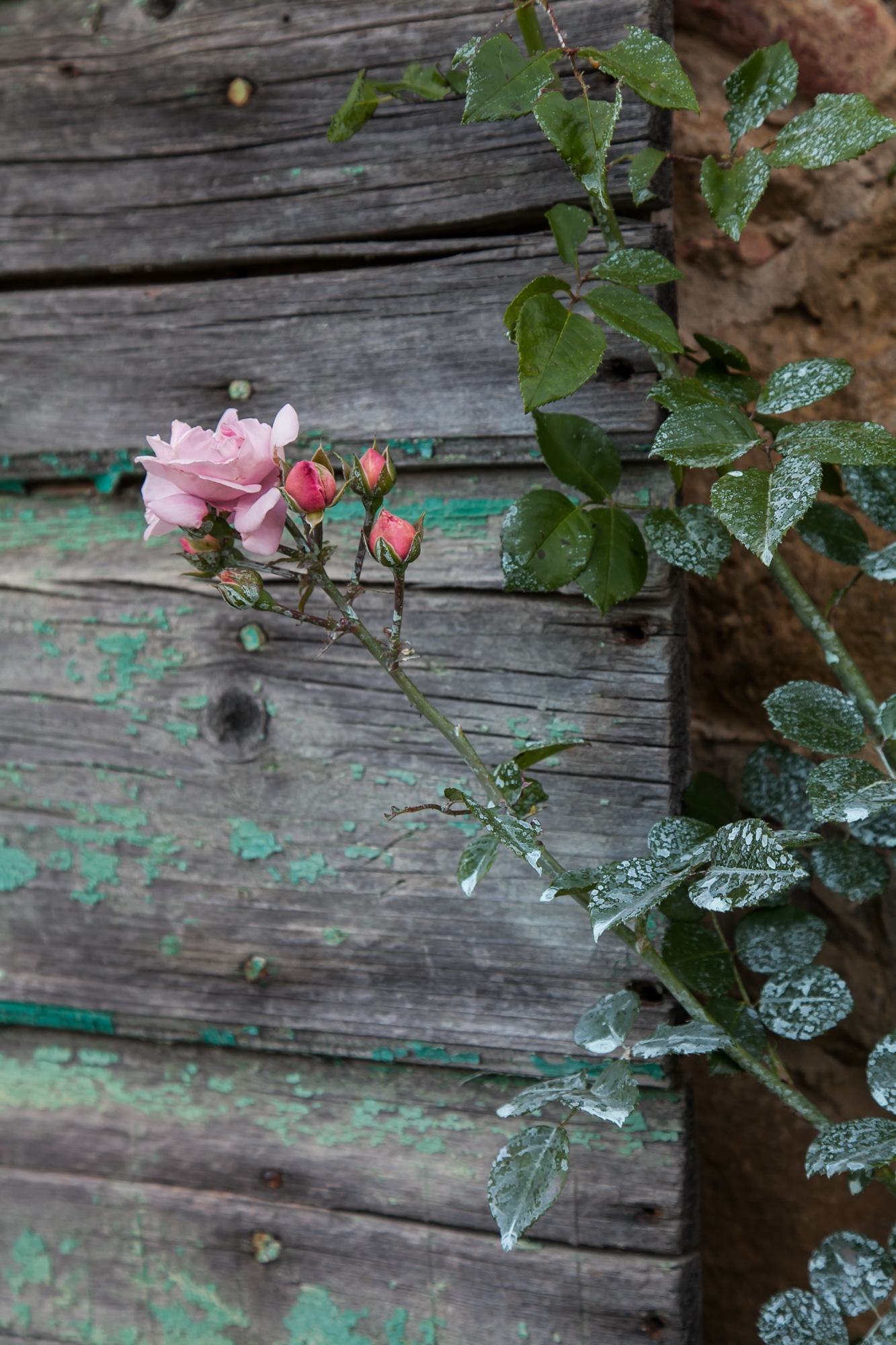 ...in every corner you will find lovely details in a bohemian-chic-style.
We did so much enjoy the silence of this retreat.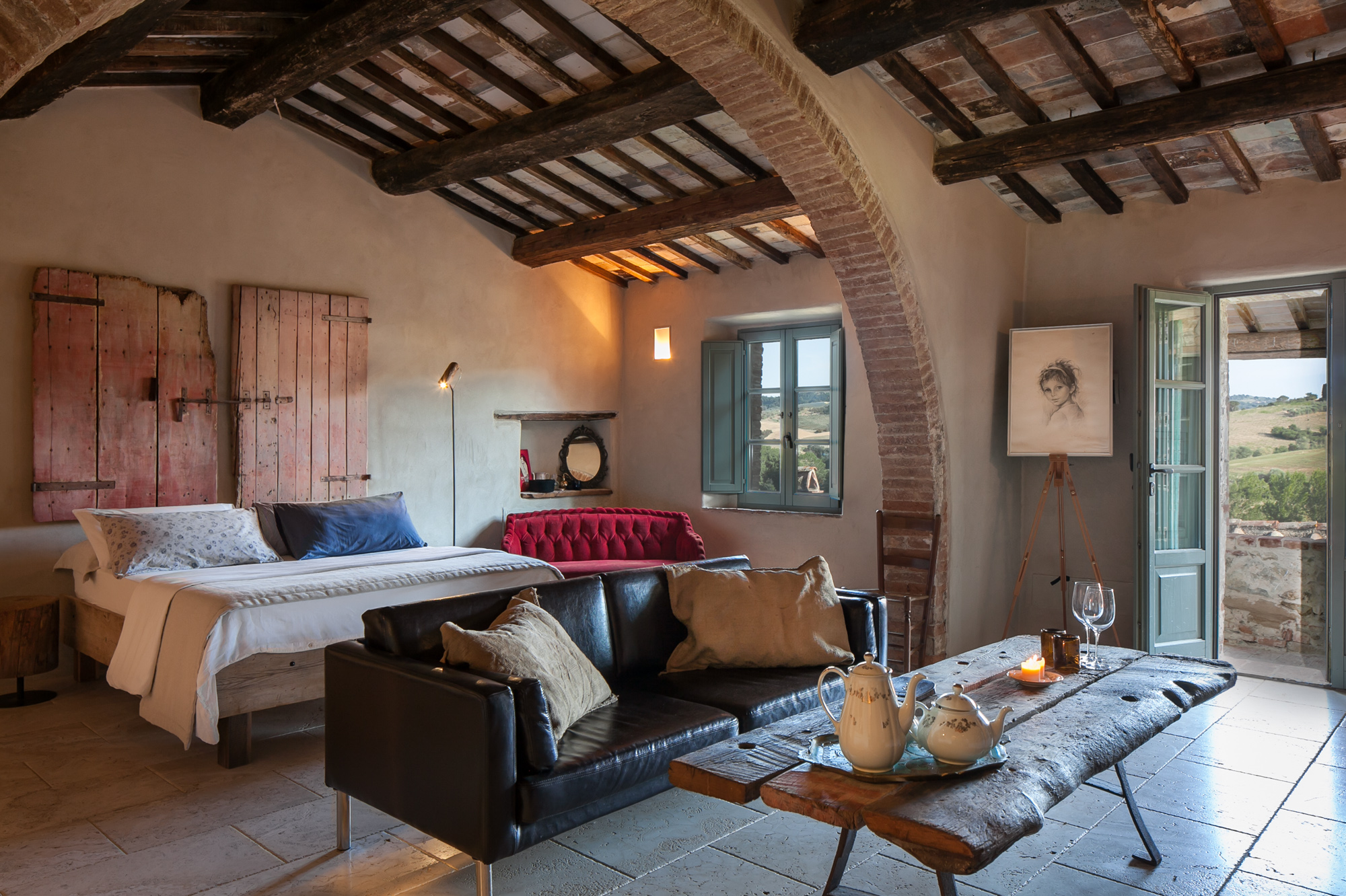 The 6 exclusive rooms are designed in typical Tuscan manner.
Earthy tones, authentic materials like clay, natural stone and linen.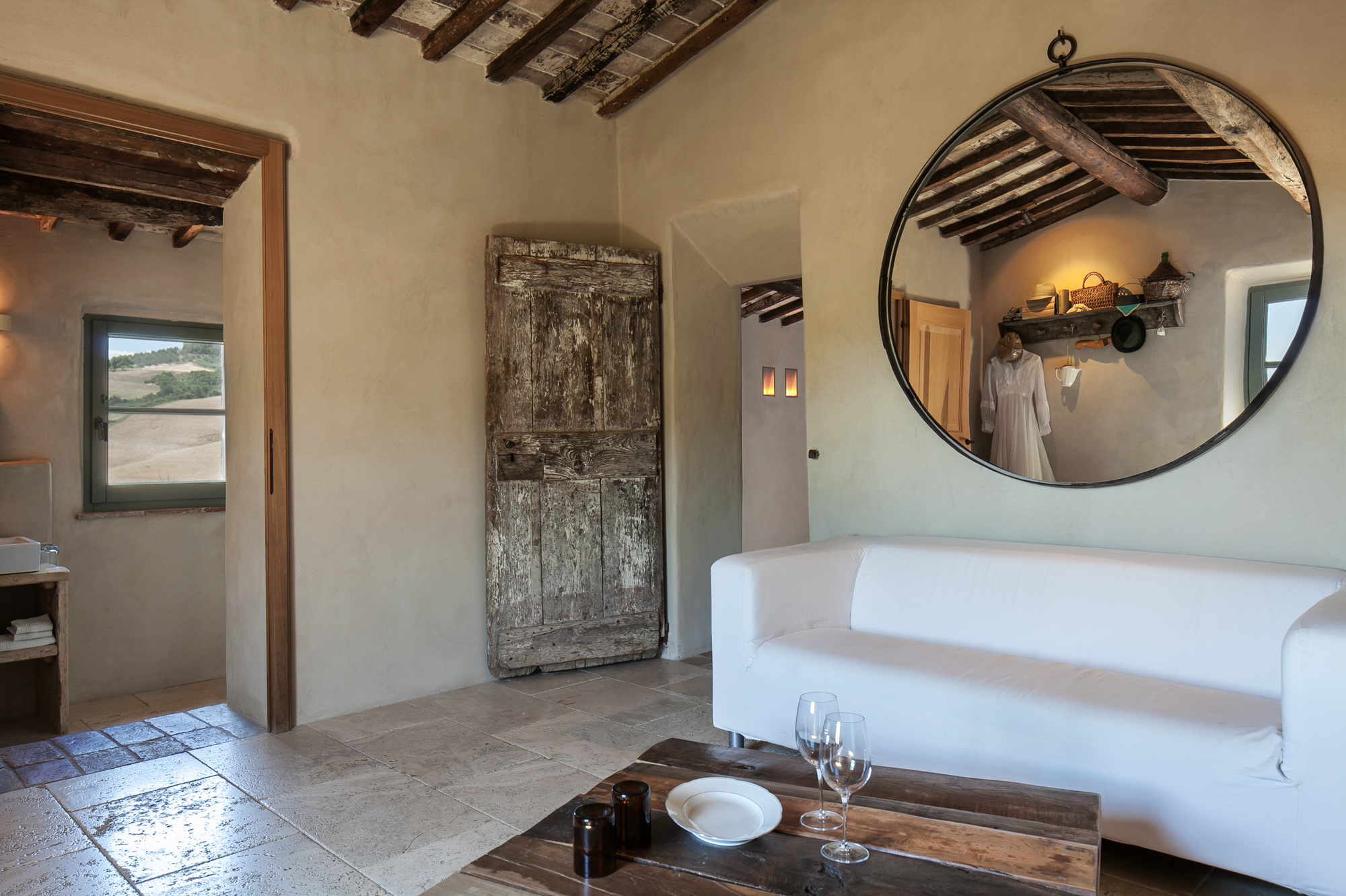 Every morning Suzanna offers a sensational breakfast with local products.
This view invites you to sit under your pergola, drink a glass of Brunello and enjoy peace and silence.
The stunning sunset at the pool.
An absolute highlight in Tuscany: the historic old town of Pienza...
...with the best ice cream at BUON GUSTO.
A walk leads down to the ancient church Pieve di Corsignano. At this scenery a part of the movie with Russel Crow "Gladiotor" was filmed.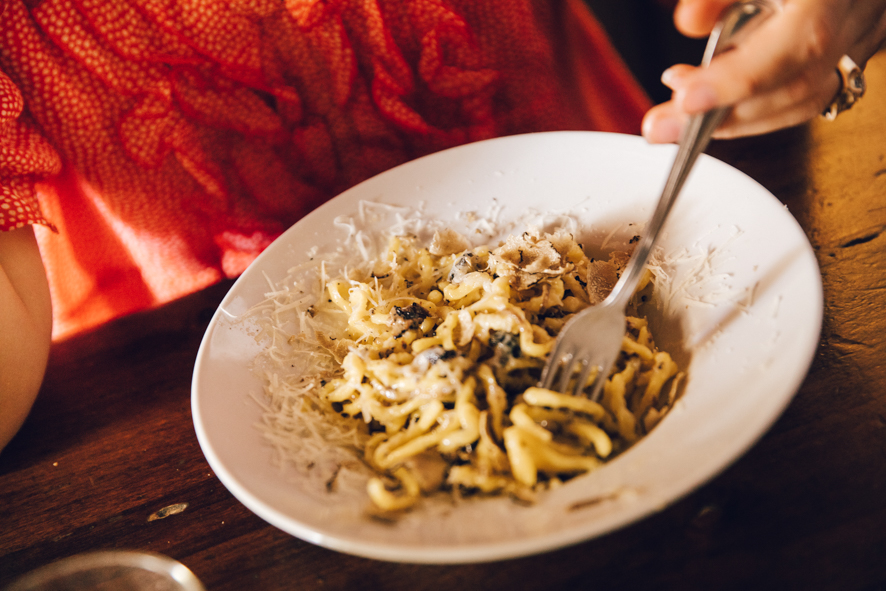 Another Must-Do in the area of Val d'Orcia is the amazing Ristorante Daria...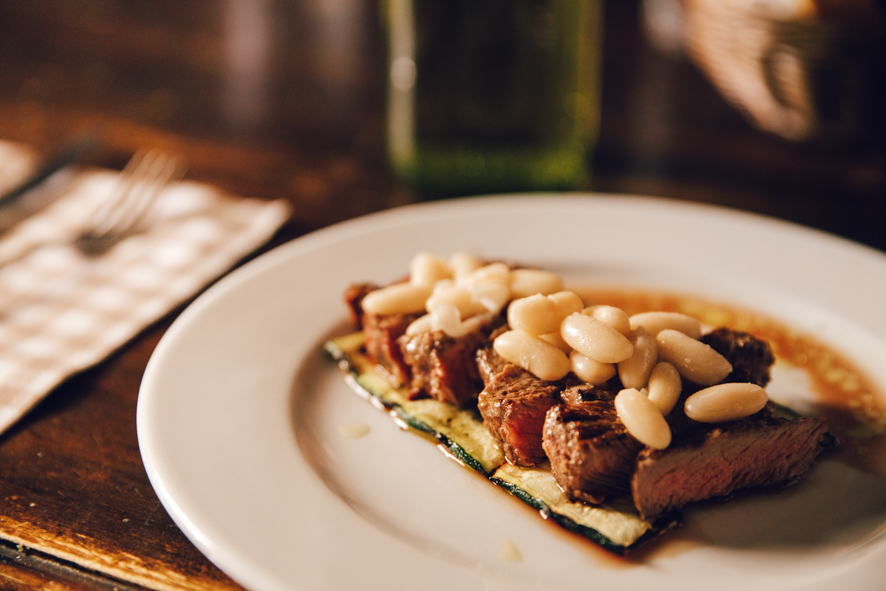 ...in Montichiello. The original restaurant used to be called "La Porta" and was situated near by.
Other Hotels for more memorable nights
ABOUT HOTELS WITH SOUL
Hotels with Soul by NECTAR & PULSE is a personal collection of our favourite hotels around the globe. They have two things in common: soul and passion. Some serve the best coffee we've ever tasted. Some the comfiest beds and linen. Some have a sauna in the woods and delicious home-made jams. Others have a butler available 24/7 or a hunter ready to take you on a hunt. One has a library where you'll want to while away the hours, another one a kitchen stocked with the best midnight snacks.
What they all have in common is great design, friendly people, and authenticity. We call it the NECTAR & PULSE vibe. It's that feeling where it's so comfortable, it almost feels home, but you feel like there's so much to learn, see, and do. These are the places that make you think to yourself, "there's nowhere else I'd rather be." Hotels with Soul are the ultimate destination for curious travellers with a good taste. Discover their story. Experience their soul.
WANT TO JOIN OUR COLLECTION OF SOULFUL HOTELS?
We love to discover new places and to add more beautiful places to our collection. If you think that your hotel reflects our philosophy, please get in touch with us at hello@nectarandpulse.com. We are happy to give you further information, our media kit and our terms. We are looking forward to get to know you and eventually to work together.
Your daily travel inspiration
10 mal GLÜCKLICH IN ... Reiseführer
Hallo liebe Reisefreunde! Unsere GLÜCKLICH IN … Bücher, die wir gemeinsam mit der Süddeutschen Zeitung herausgeben, sind mehr als gewöhnliche Reiseführer. Sie sind eine Hommage an die Lebensfreude. Sie beinhalten unsere persönlichen, handverlesenen Lieblingsorte, Geschichten, Fotos und Zitate. Wir haben unser gesamtes Wissen, tiefgehende Recherche und Herzblut von über 10
WIN 2 NIGHTS AT ALPENLOFT CHALETS IN BAD GASTEIN
Hello lovelies, it's December, the first mountains are white and we celebrate this … Read more
OCTOBER PLAYLIST
Can you believe it? It's already October. Crazy! Here our playlist for you. With lo… Read more